Bay of Fires 2017 Nov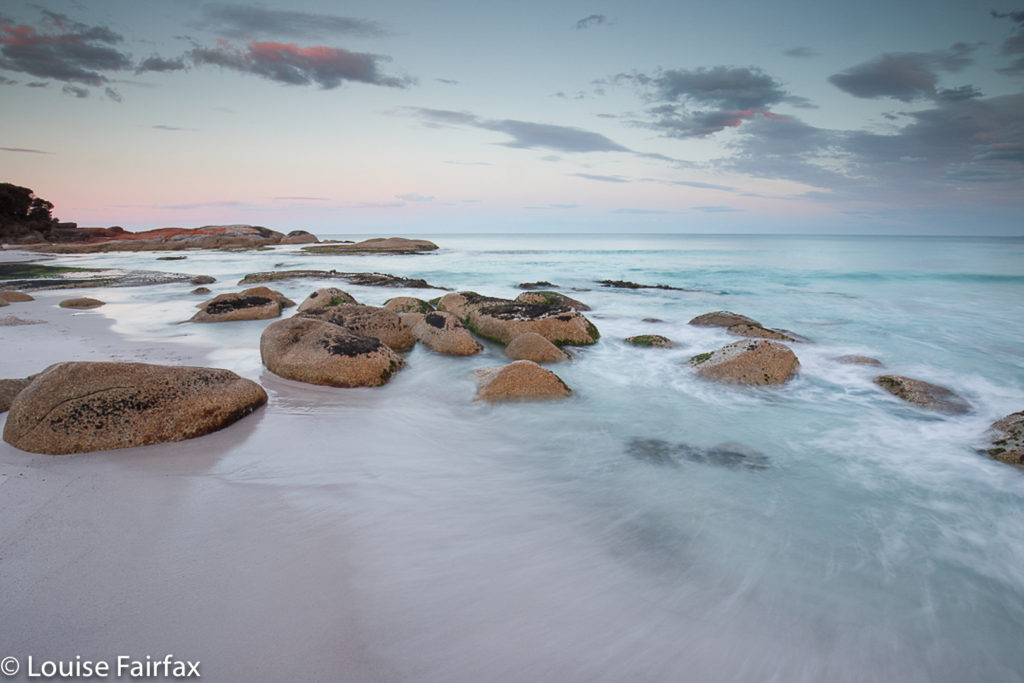 What does a closely-knitt family do when its members have just farewelled their beloved husband, dada or popa? Lena proposed that we go camping at the beach, and that seemed like an excellent diversion, so as soon as the guests had left, we began organising ourselves to go to the Bay of Fires. And as there are dog-friendly camping spots, Tessa packed her bag too. She was grieving in her own doggy way as much as everyone else, so I did not want to leave her alone at home.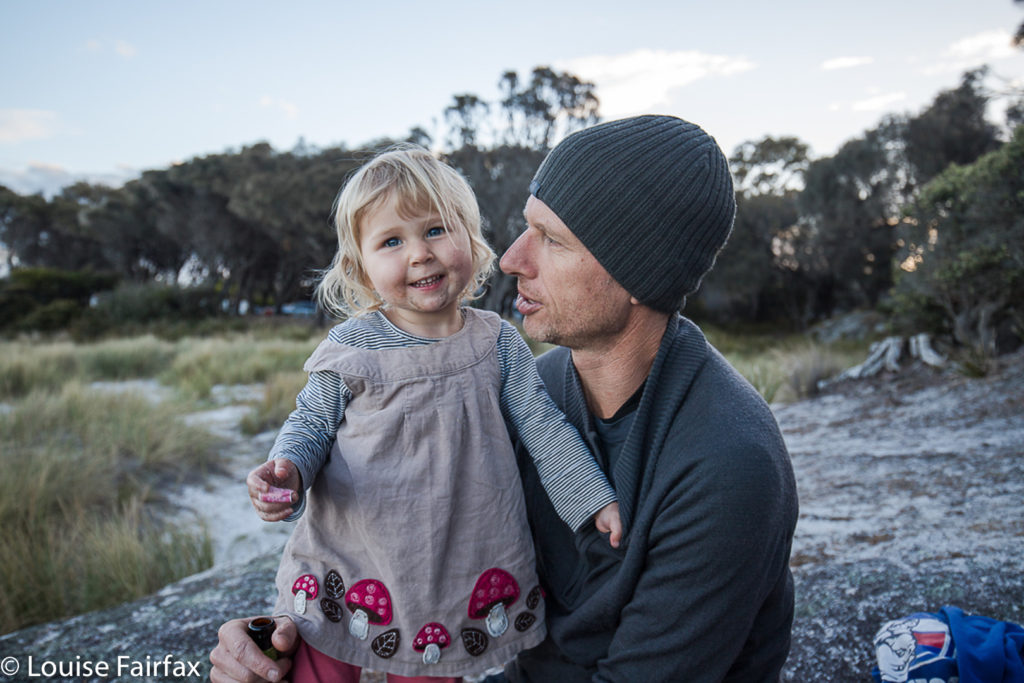 Which do you prefer – scenery, or this little rogue?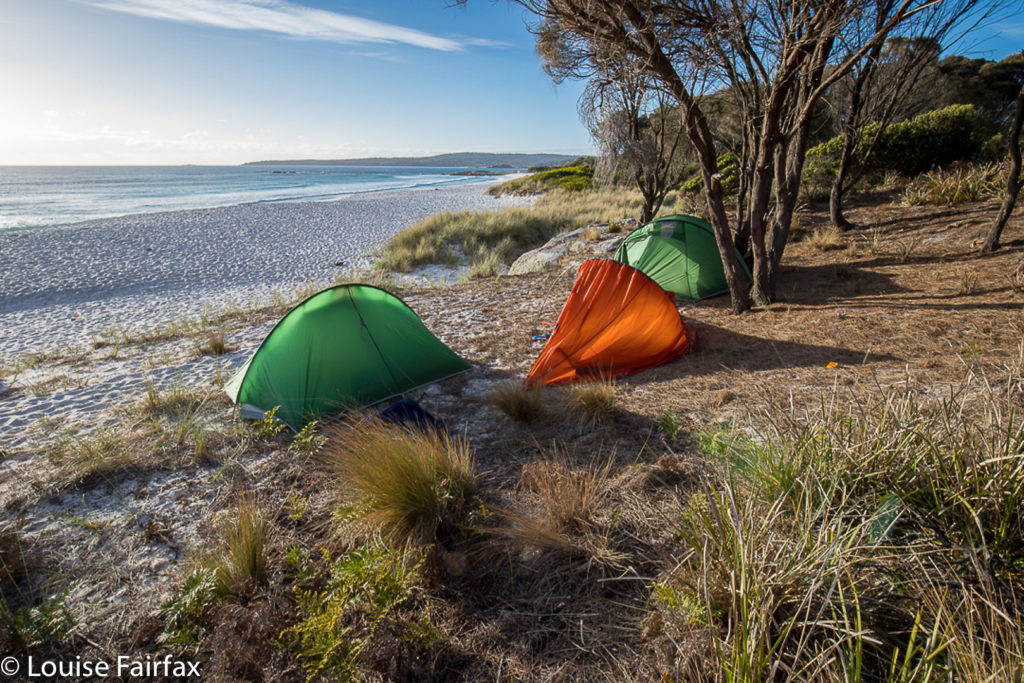 The pure white sands, aqua waters and biscuit boulders (with orange icing) worked their charm. We were even blessed with a fabulous sunset. None of these things turns you magically from grief to happiness, but they do operate like balm on a wound, which, although it may not cure the wound, does make it more tolerable, and promises life after the injury. The beauty of the Bay of Fires made us glad to be alive and together, and refreshed us. Here is a selection of photos of the overnight stay.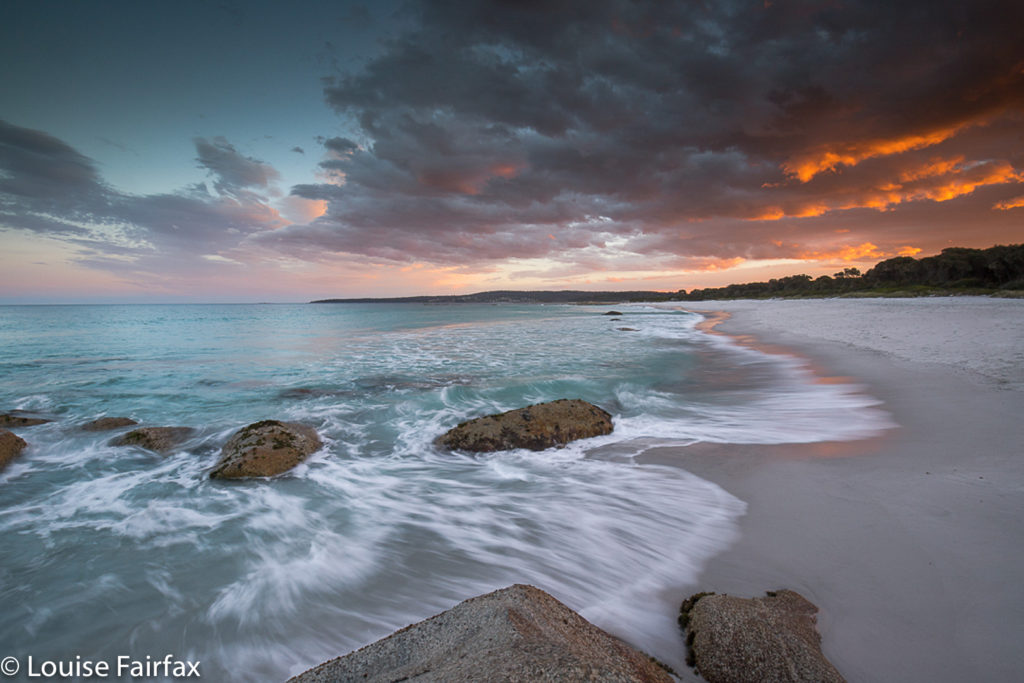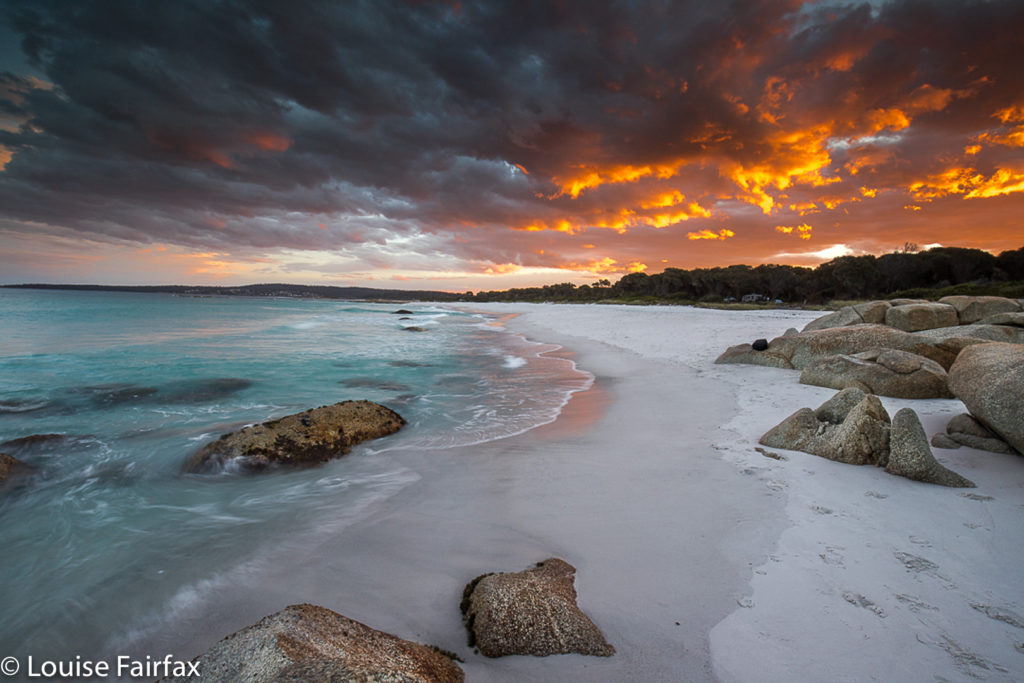 This sort of thing is calculated to pick my spirits up.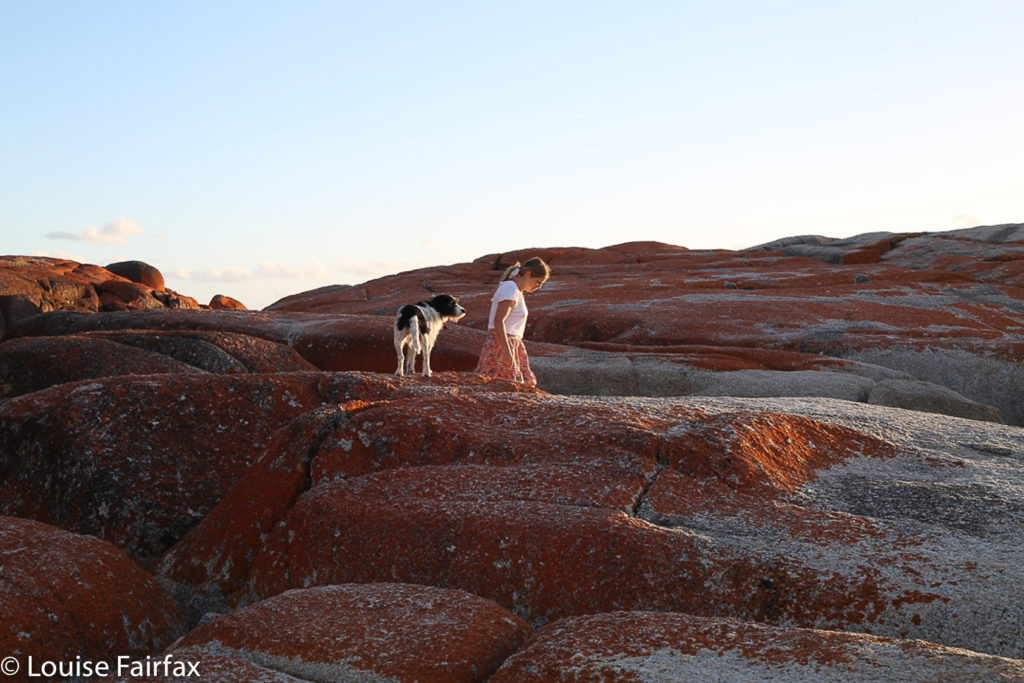 Lena and Tessa play on the rocks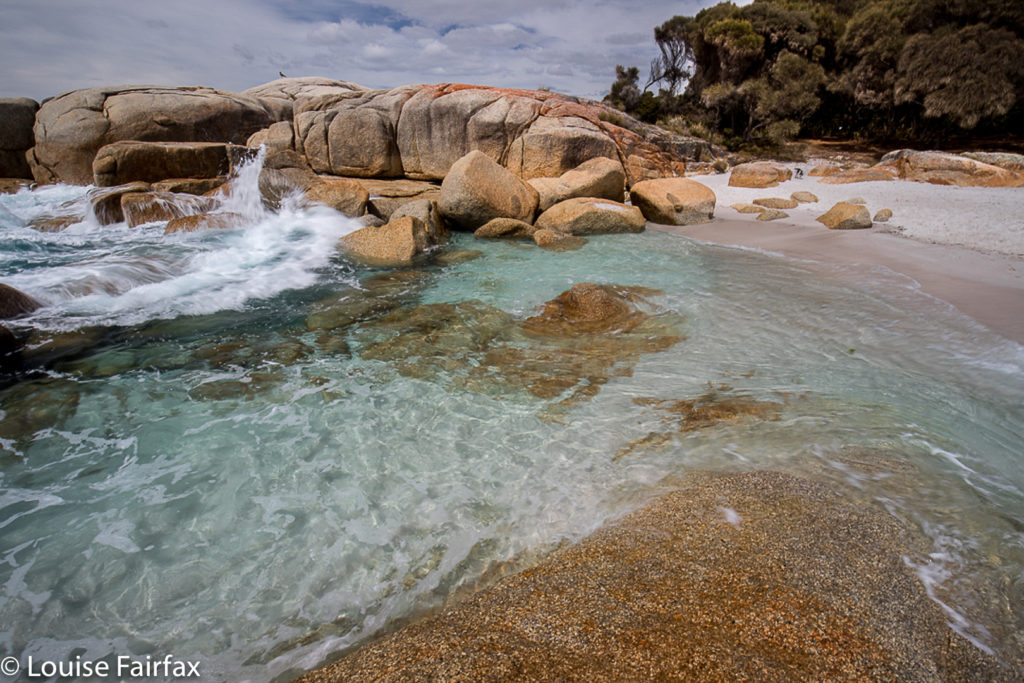 Even in the boring old daytime, it's still beautiful.