Queensland 2017 Mt Sorrow, Thornton Beach, Mission Beach.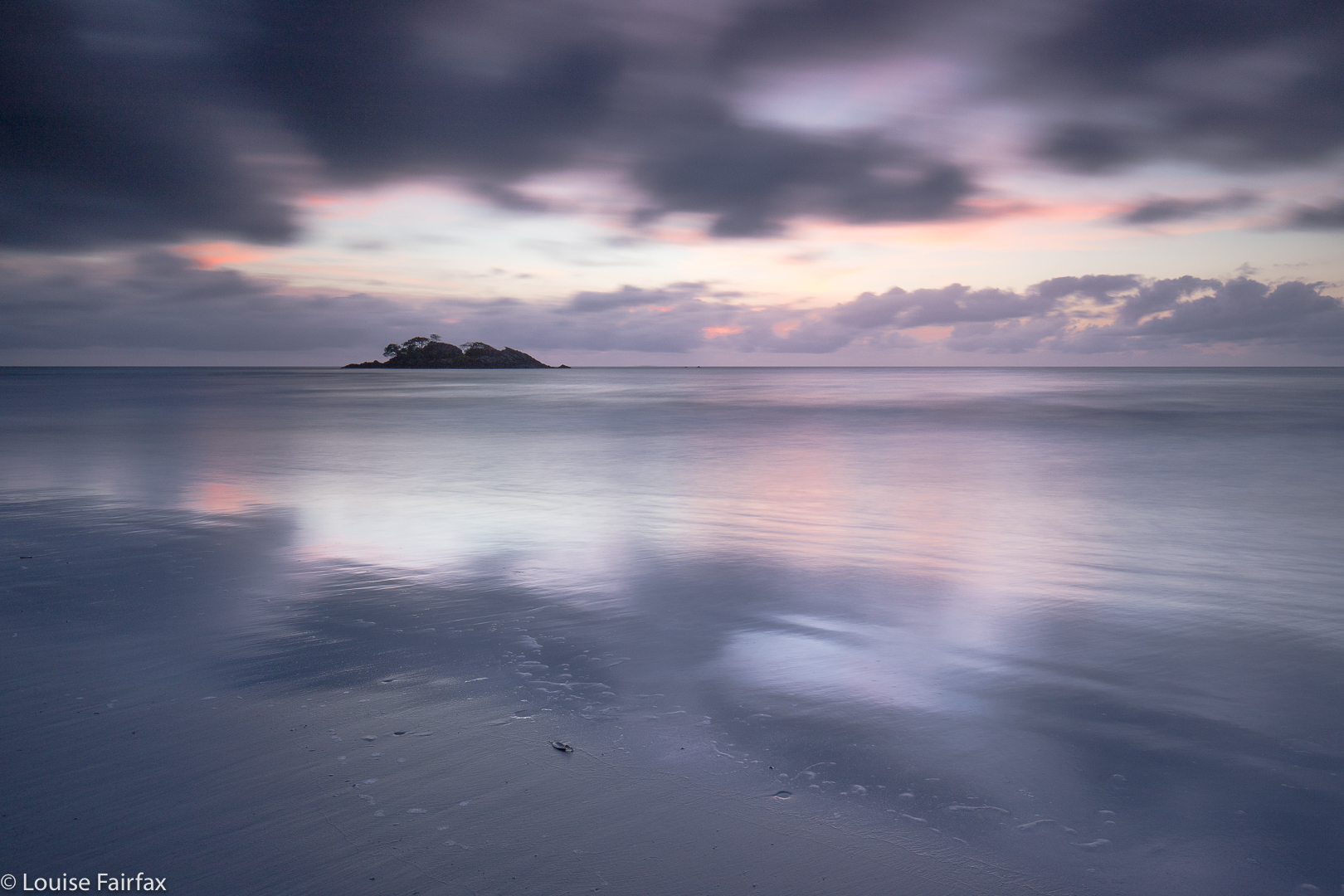 First night after arrival: Thornton Beach, an old favourite.
Yes, here we go again, a repeat of every other year, in which I am reluctant to go to the tropics as my friends are having fun in the snow in Tasmania, and spring is looking beautiful, and I am equally unwilling to leave it at the end, as I have become spoiled by balmy weather suitable for swimming, by al fresco dining, by running up fabulous mountains in the rainforest each day and by beach walking and photography – to mention just a few of the delights of the Tropical Far North.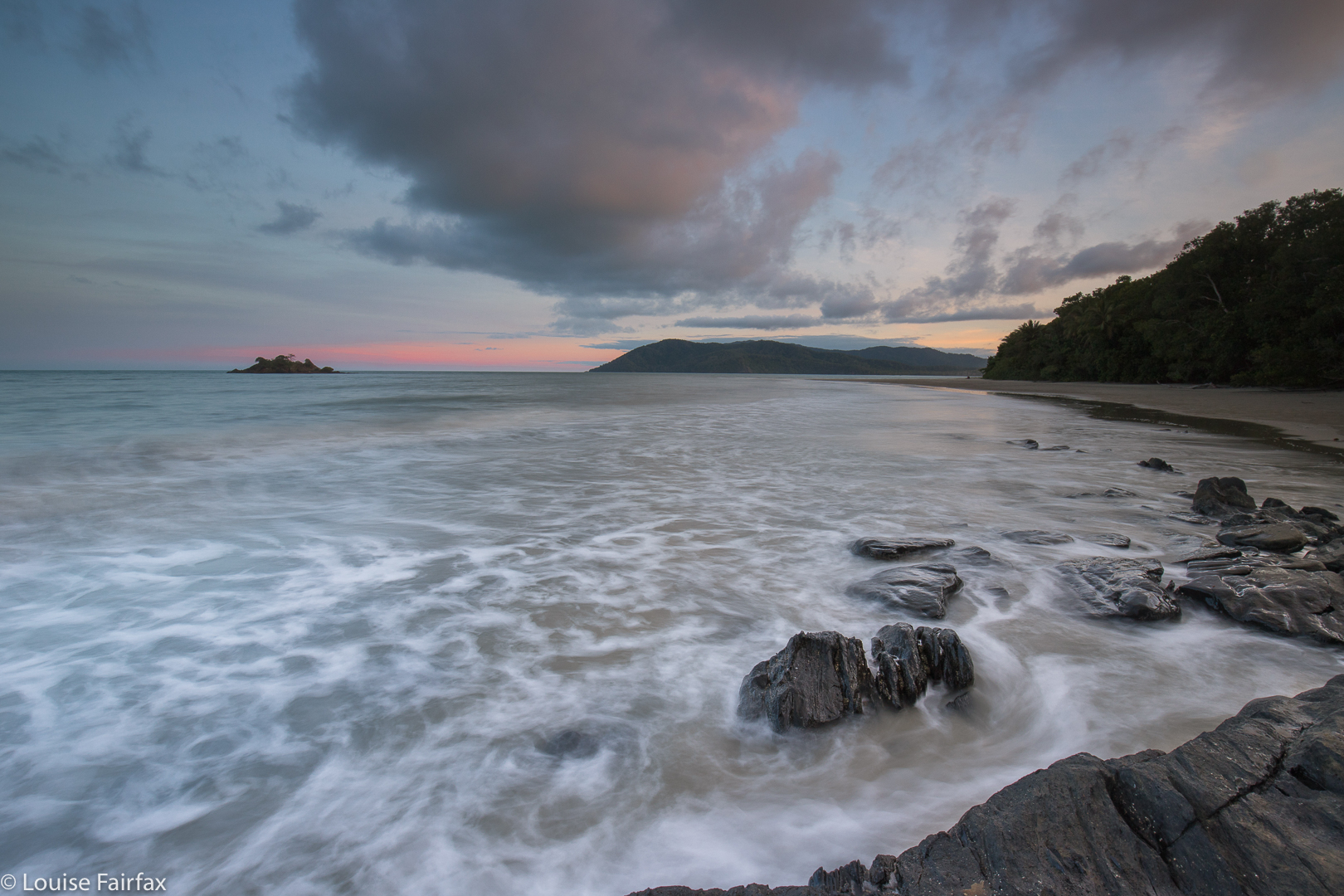 We land in Cairns, and I usually run the Blue Arrow track before we leave. This year, I ran it until it forked into a blue-green junction, the blue going off to Mt Lumney, my usual, and the green to Mt Whitfield. I had never tried this option, so took it this year for a change. Residents of Cairns are so lucky to have these beautiful trails through lush rainforest right on their doorstep. The track is very steep indeed: a great introduction to my diet of mt-in-your-face style inclines of this region.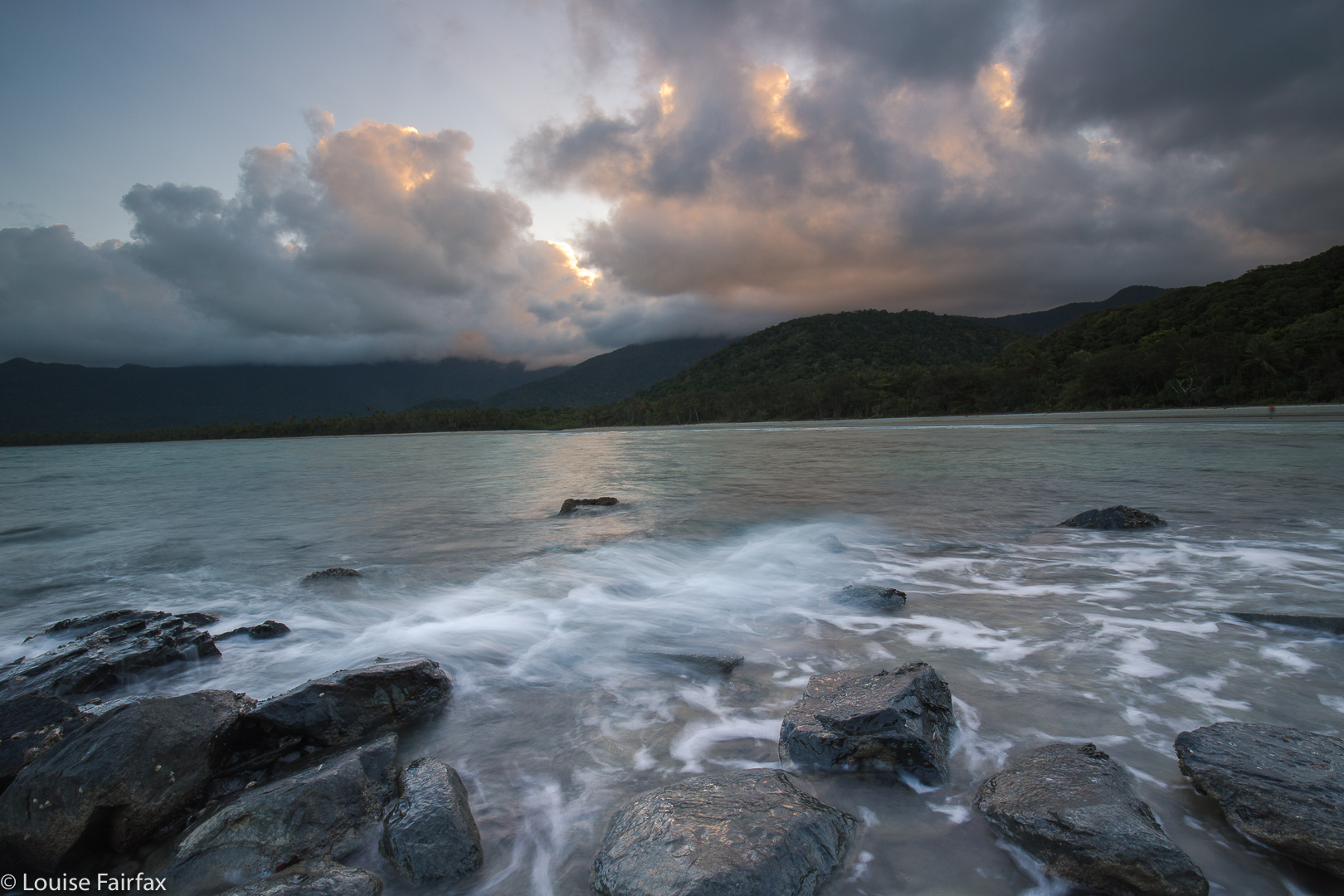 Cape Tribulation, sunset.
Perhaps you find it odd that one of my highlights of being up north is always running up mountains rather than lying on beaches under palm trees, or taking fancy tours like a good tourist, but that's just how I am. Odd. (Actually, in the case of Mt Sorrow, I have  found I do a faster overall time if I power walk the lot rather than if I run for an hour and then die towards the end. It is rather steep, and the final half kilometre is a killer if you've gone lactic. I took 66 minutes to the top, so thought that was OK for a tropical workout. I don't carry a camera, as in workout mode, this is  cumbersome. If you want photos, you will find them in the 2013 version. This year was fun for me, as my friend Monika from Tassie, who is doing a locum in Cairns, joined me on the Mt Sorrow day. As it was a workout rather than a bushwalk, we each took it at our own pace, but both enjoyed the sense that the other was on the mountain, happily exercising.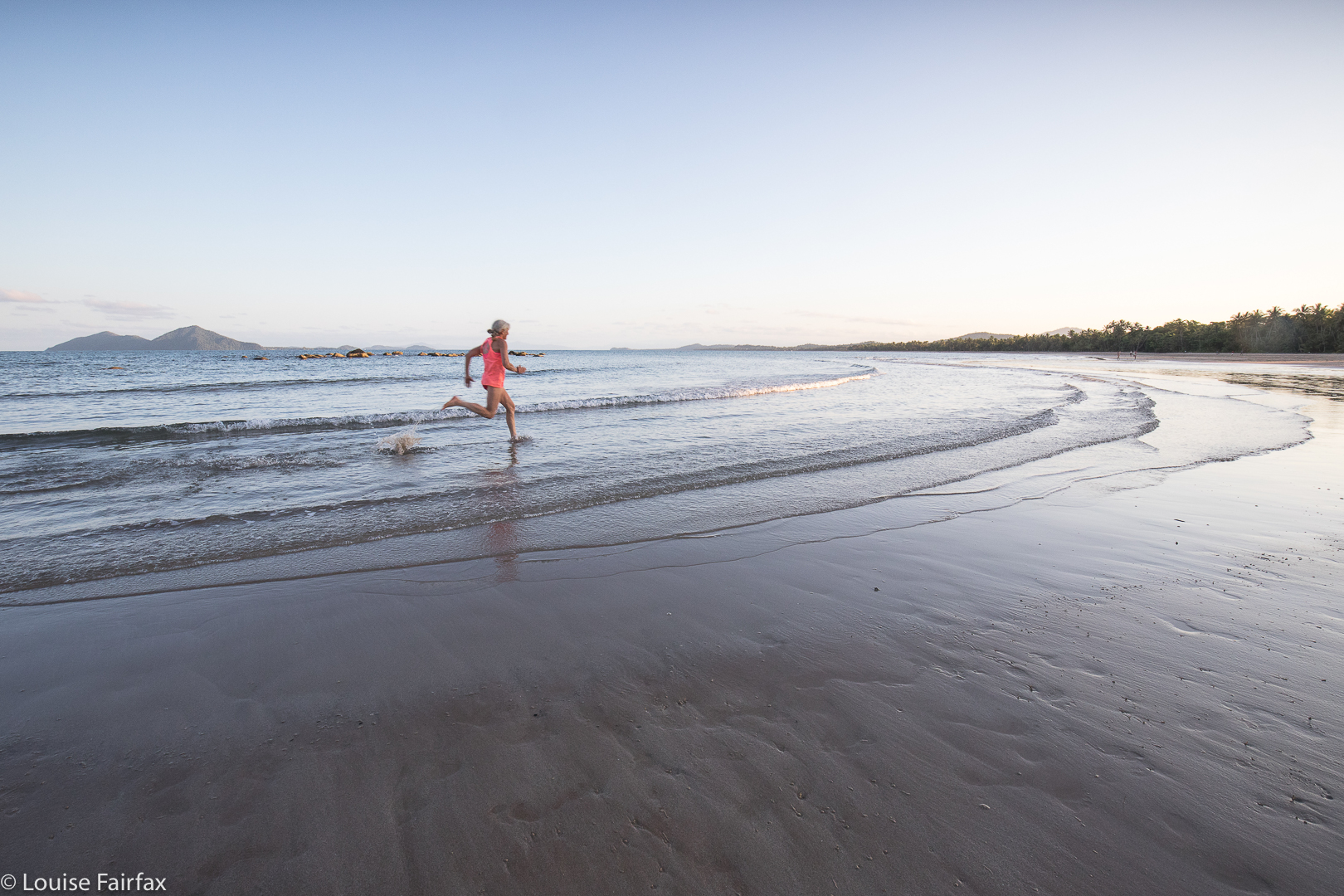 Me, playing on Mission Beach.
And perhaps it is even odder that I love Mission Beach, not primarily because of its beautiful beach, but because there I can do a double run up Bicton Hill in Clump Mountain National Park each day. This, too, is a solid workout for me. Once I've had my running binge, I'm ready to swim and walk along beaches , photograph and play with children for the rest of the day. Everyone's happy at Mission. If there were only flat beach runs, I wouldn't be quarter as satisfied, as I actually hate flat running. It bores me.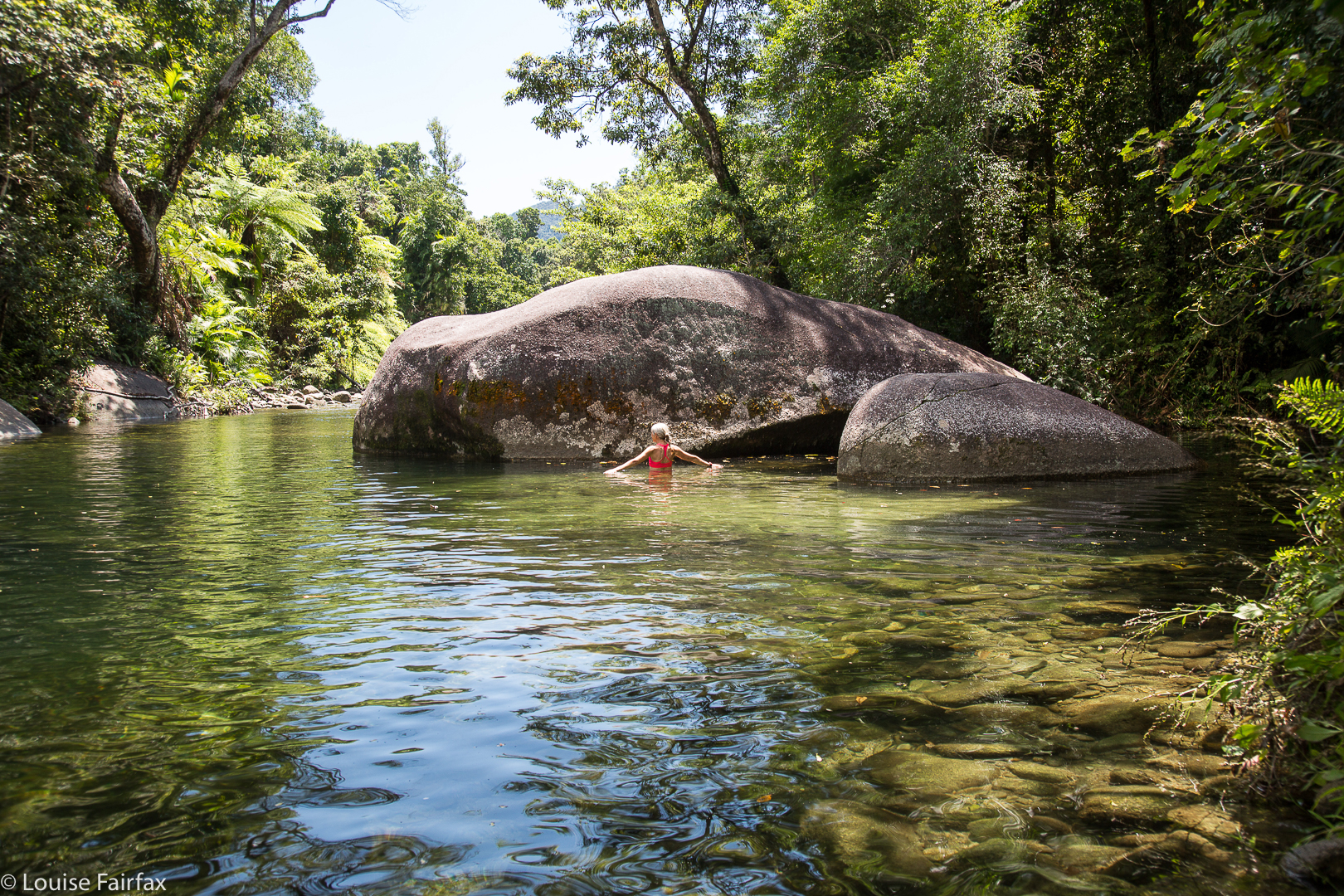 Well, we did visit one tourist haunt: the Babinda Boulders. The clarity of the water and the colour of the green are wonderful here.
And then we moved on to the fabulous Fitzroy Island, but I will give it its own post, as there we had a family bushwalk, so that can 'stand alone'.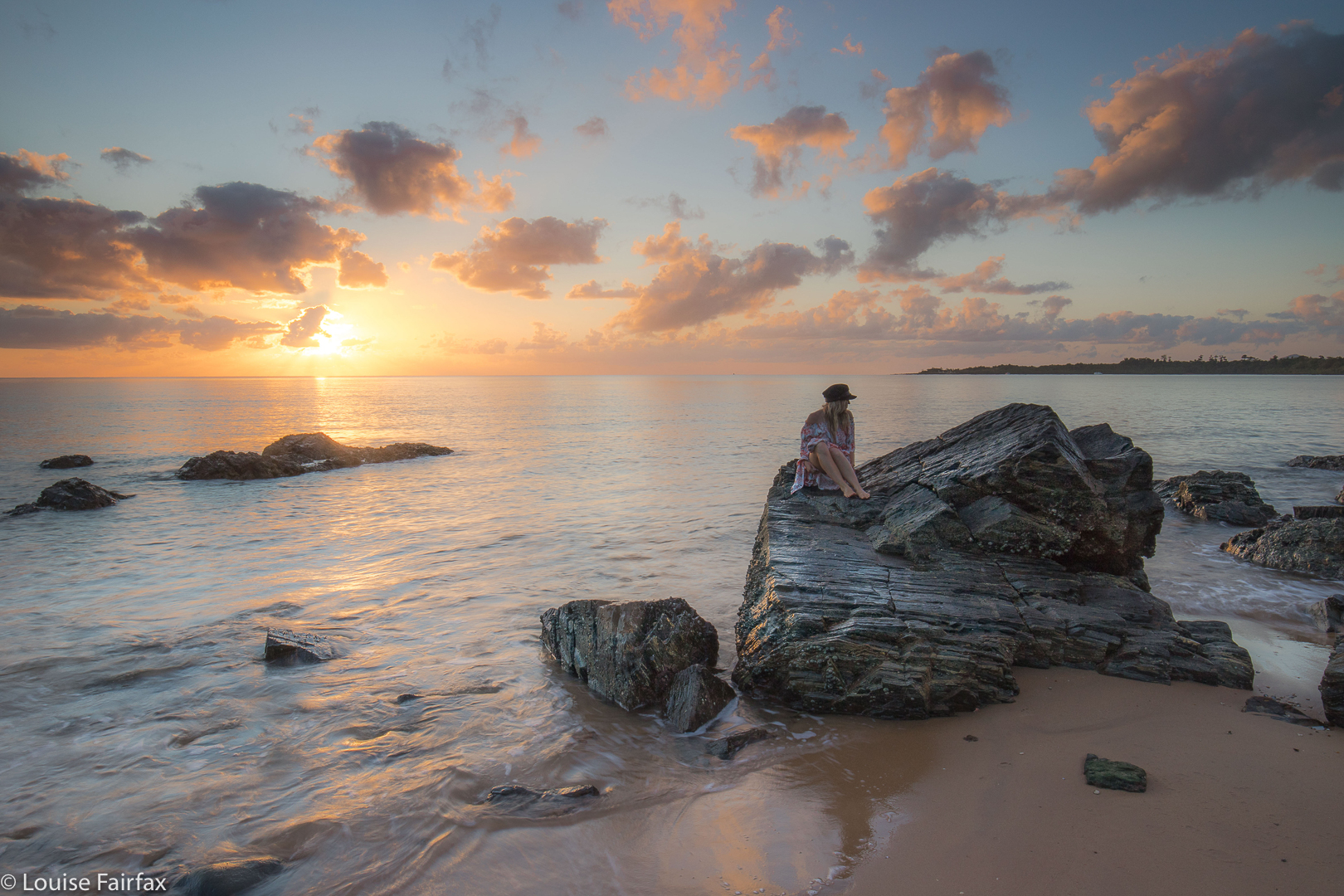 And here are two photos of @thebraidedlena of husskie fame, posing for a few shots at Mission Beach. We love doing photo shoots up here at sunset.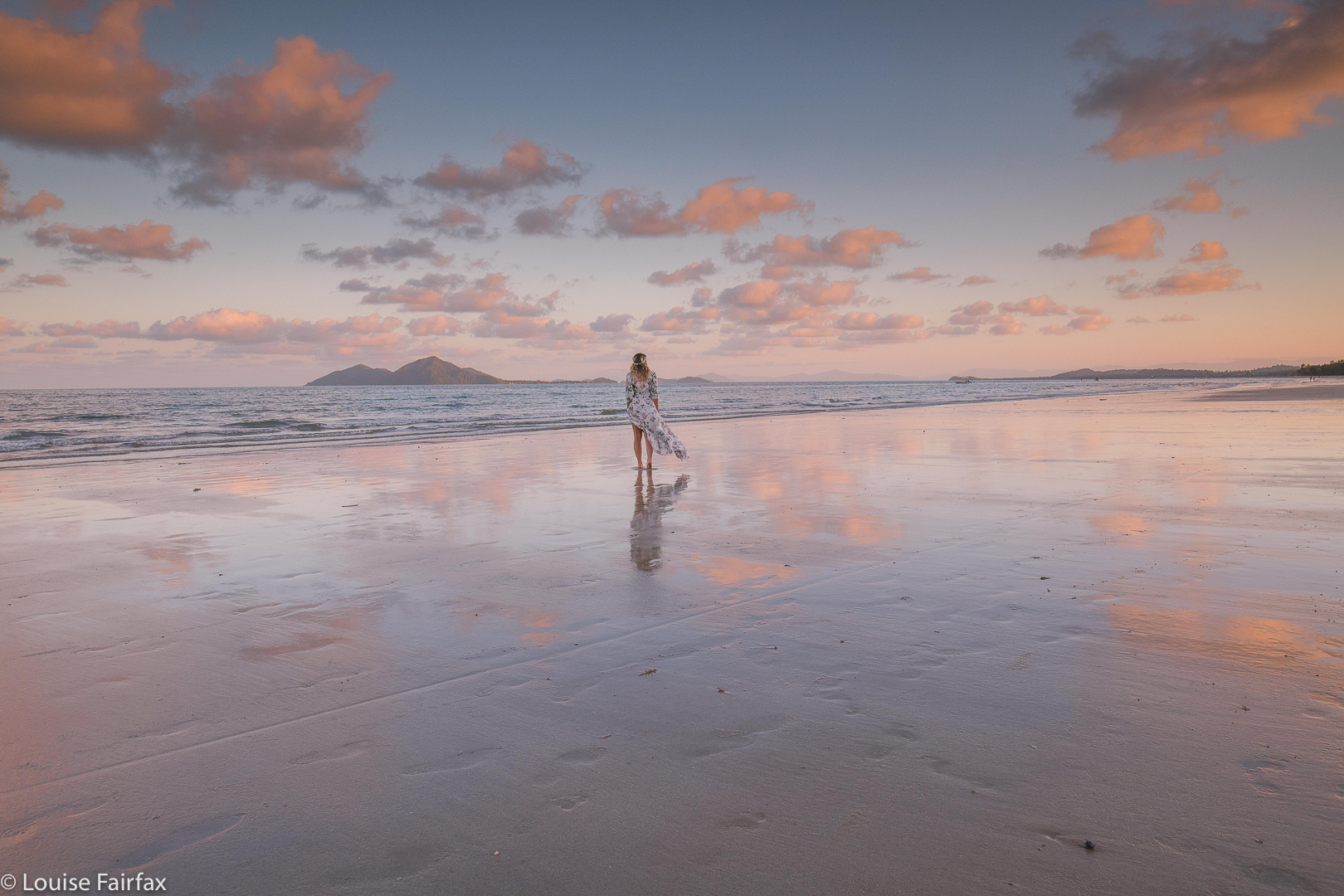 (www.husskie.com)