Mt Ossa, Mt Oakley   3-4 Nov 1990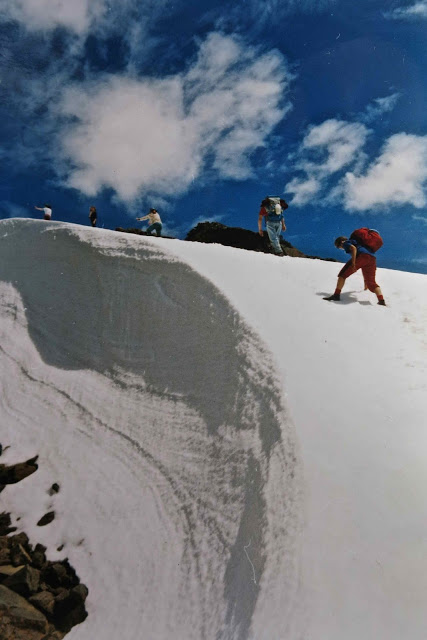 The 1990 summitting was the second time we'd been up Ossa. We had fabulous fun climbing in the snow on a glorious day. I am looking back on this day from a big distance (it is now 2017). I am so proud of my children for doing this climb in the snow.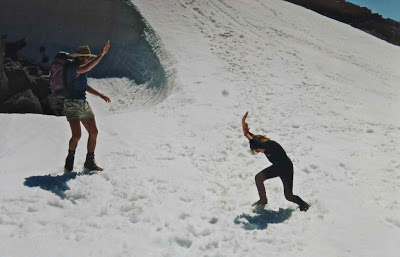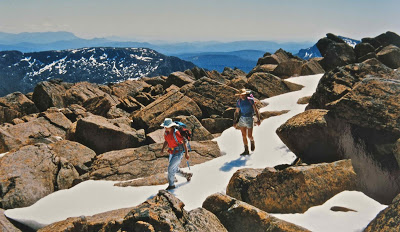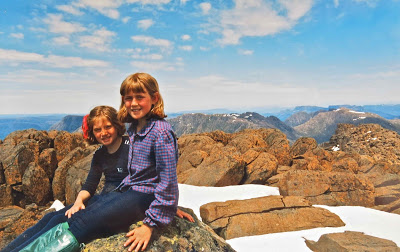 descending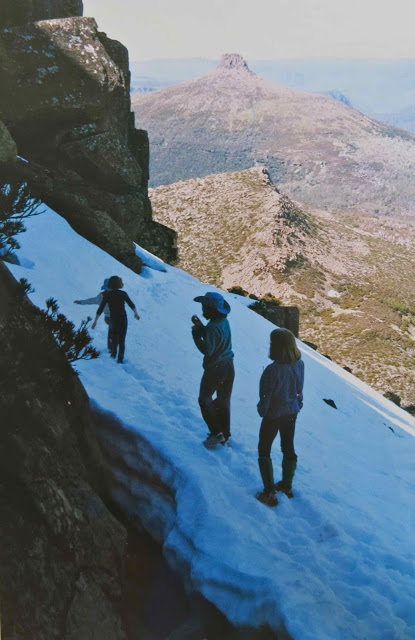 The children took 60 mins from Pelion Gap to the summit, 50 down. The next day, on our way out, we climbed Oakley.
The third time I climbed Ossa was in 1998, when I was a runner, and for training ran up from Pelion gap in 36 mins to the top plateau; 30 mins down. Those were the days.