St Columba Falls Nov 2016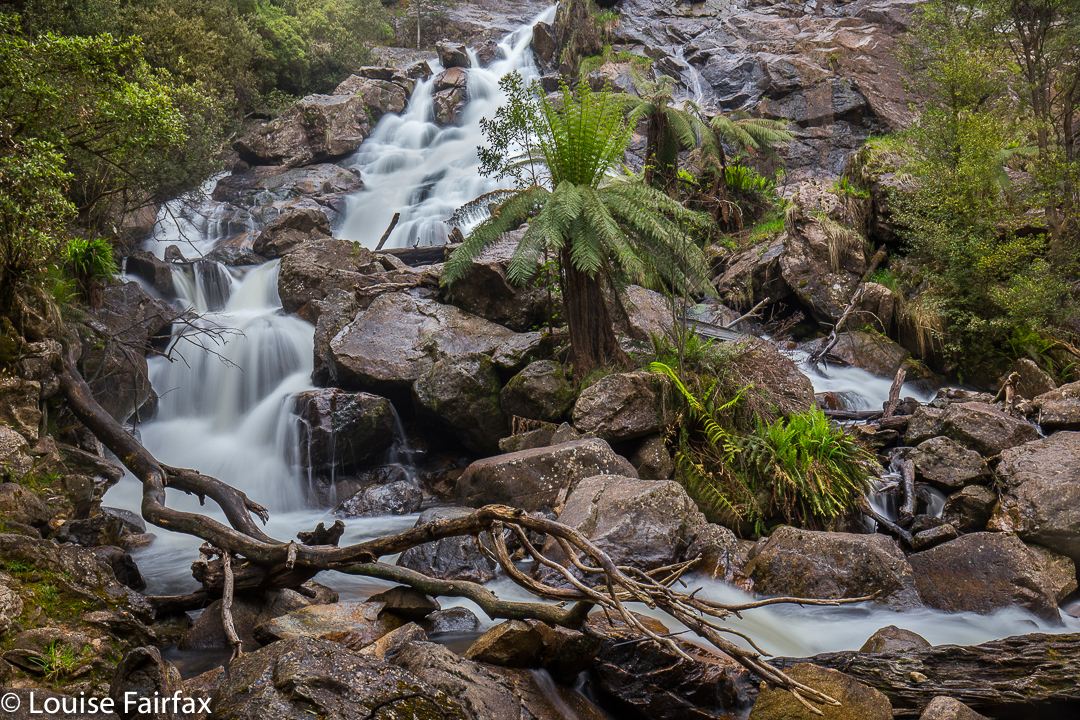 St Columba Falls
We were in the middle of a little waterfall binge, and St Columba Falls were to  be our final falls of the two-day holiday. We prised ourselves away from the Halls Falls and headed off for St Columba.

St Columba River, below the falls.
The sun had bothered me when photographing Halls Falls; it had been a bit too bright and posed photographic problems due to the glare. By St Columba Falls, we were back into rain. We are now well-practised at rain! At least it wasn't teeming like the last time I was there.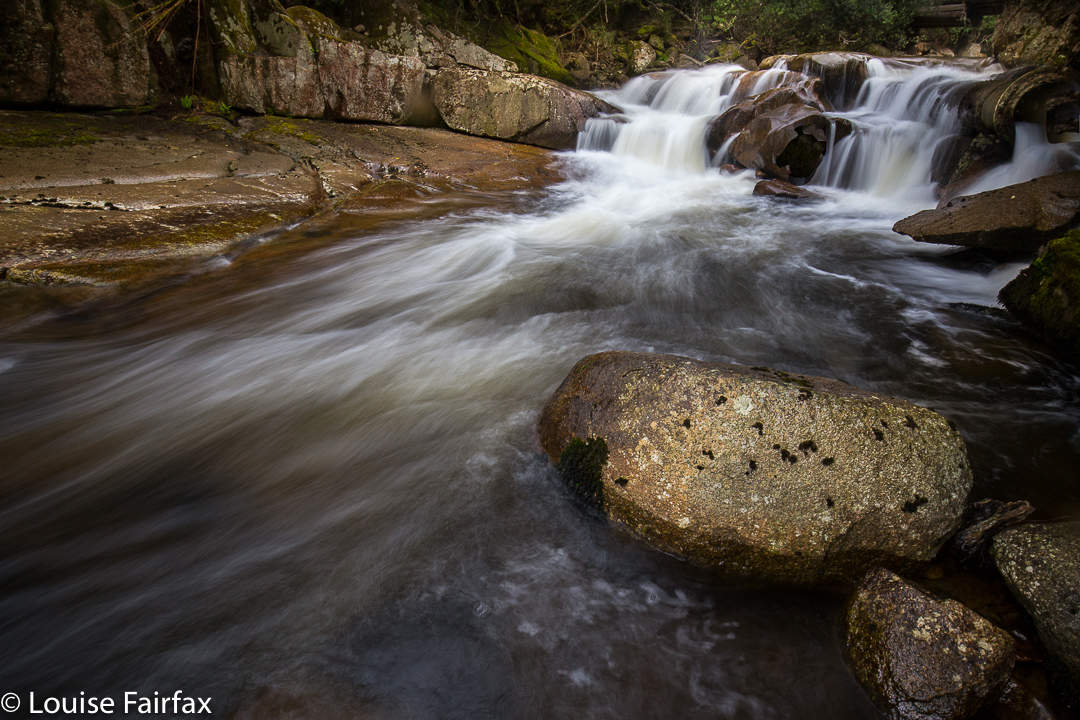 St Columba River, below the falls.
The final waterfall for the day was scheduled to be Ralphs Falls, and I dutifully drove there through the gathering rain. By the time we arrived, the thought of walking was very unpleasant, and I knew any photographs would be of white measles. A guy who returned sopping said he couldn't even see the falls anyway. Done. On we continued to Ringarooma, finding a very nice cafe for cake and coffee – a necessary part of peak or waterfall bagging – in Scottsdale at a Gallery.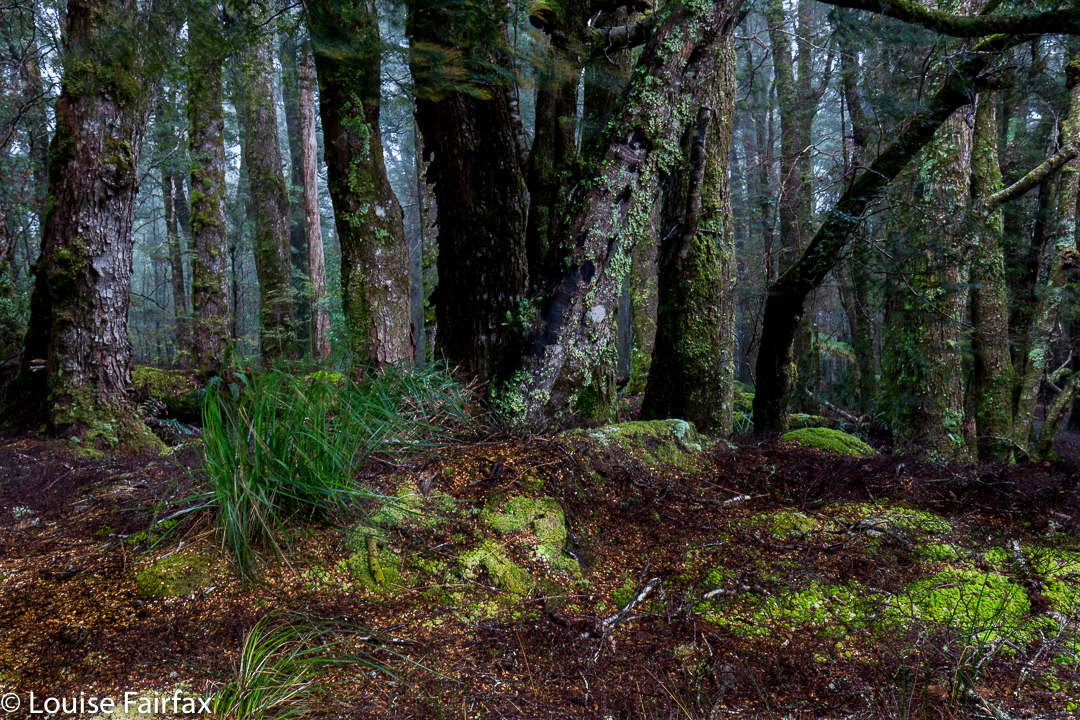 Beautiful myrtle forrest near Ralphs Falls.