Stitt Falls. May 2017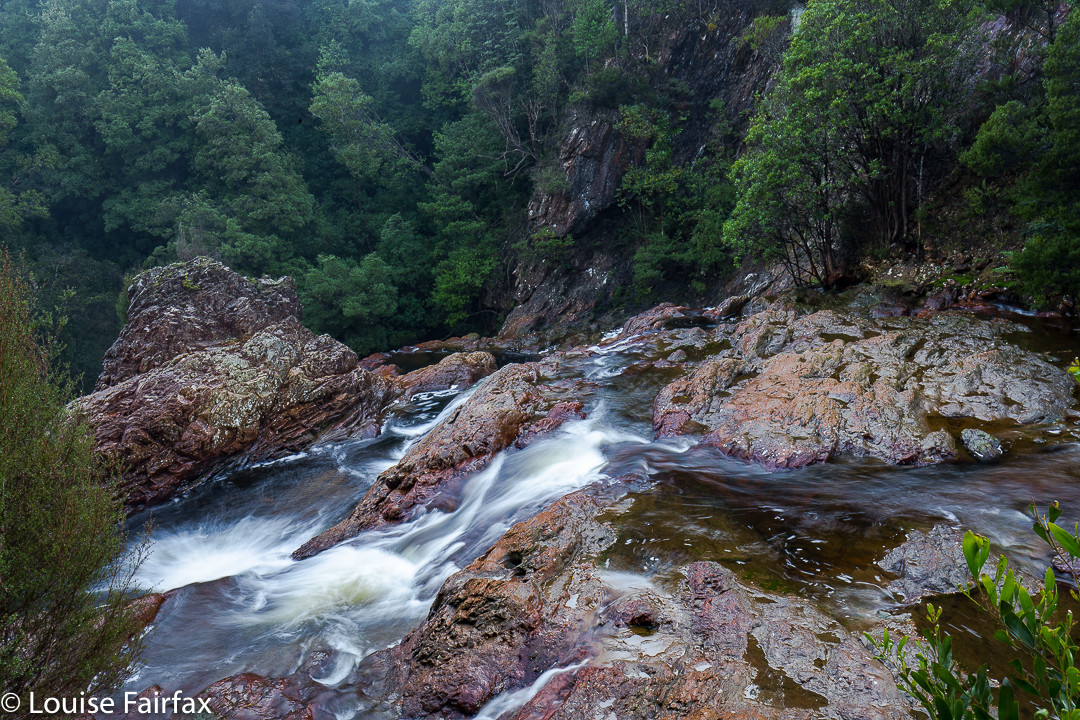 Silly google hasn't heard of Stitt Falls, but then, it seems to know very little about the secret treasures of Tasmania. It changed Stitt to State, just as it tried to change Wandle Falls to Handle Falls, and many mountains to some American name that better suits it. Perhaps in the case of Stitt Falls there could be some small justification, however, as I, a Taswegian, had never heard of them either until a couple of weeks ago, and yet I have visited Rosebery and nearby Tullah on numerous occasions, if for no better reason than to buy hamburgers or hot chocolate before or after a climb of one of the many fabulous mountains in the region.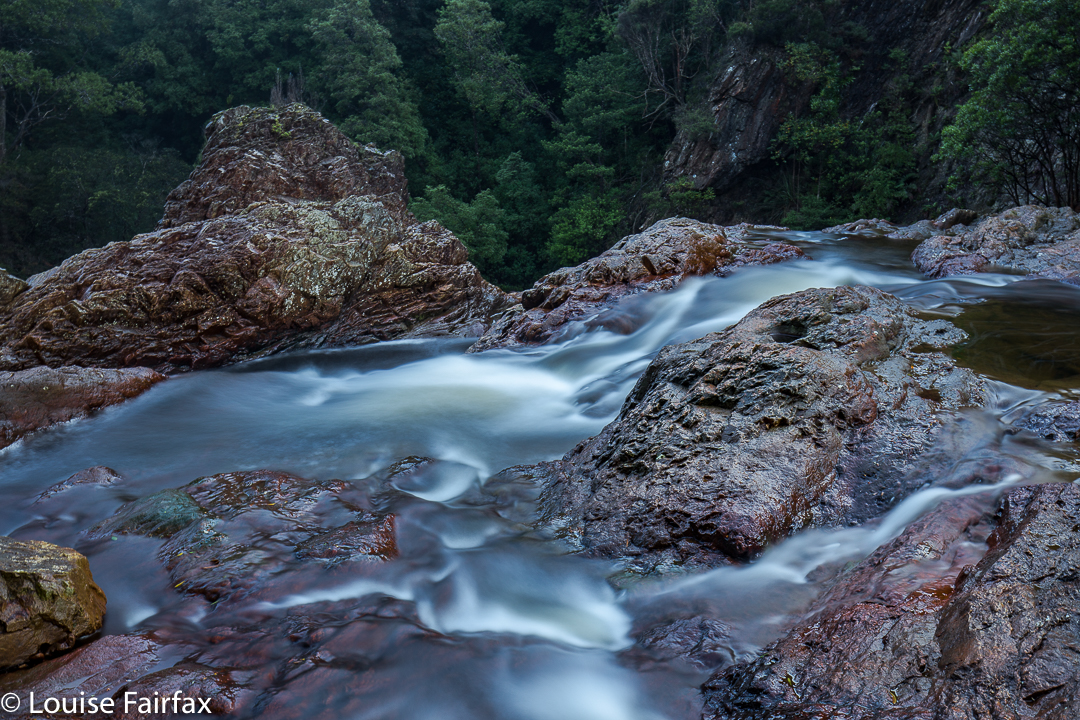 Recently, we passed through Rosebery for a "nature stop" and saw outside the noble toilet block, a picture of the local Stitt Falls. We were in a rush to meet friends to climb Mt Zeehan at the time, so couldn't stop, but I stored the information for another day: namely, last weekend, when an opportunity came our way to check the falls out. The information seemed to indicate they would be reached by using a park called Stitt Park as the starting point, so we went there to find another toilet block (maybe the hamburgers in Rosebery are not as good as they might be), but no falls. At least we could ascertain from the map there that we needed to go in the direction of the camping area.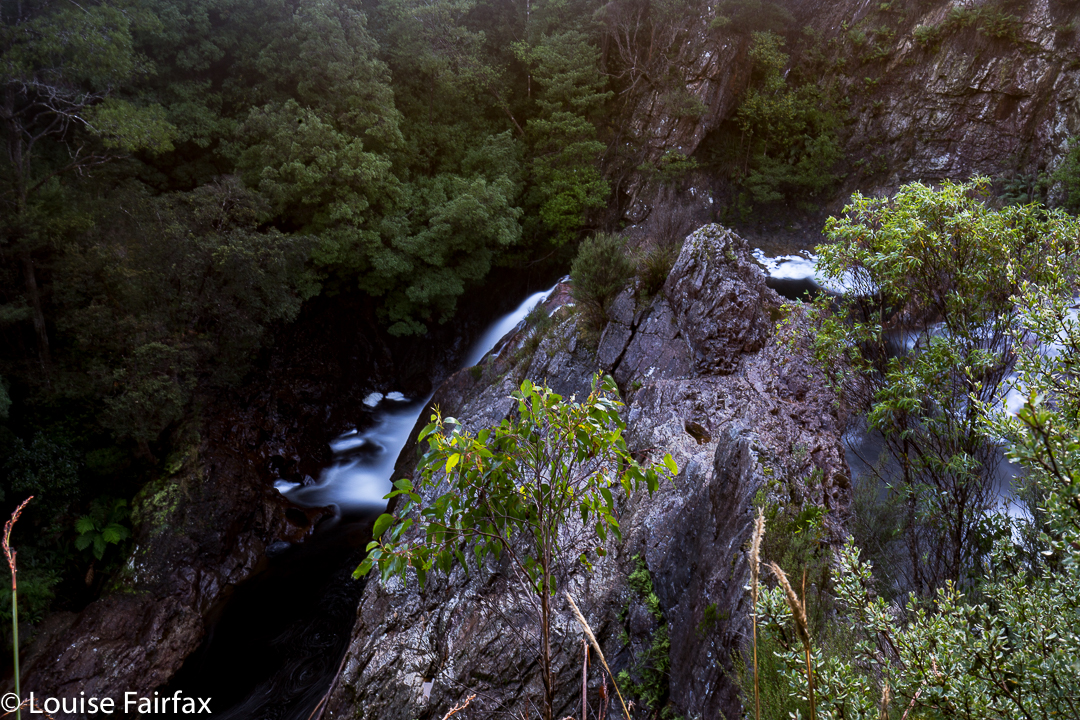 This was not what I would call a bushwalk. Once we'd found where to park the car, we had to walk all of twenty seconds to see the falls. I loved them. I enjoyed the rich colour and texture of the rocks that the water had to weave around before it dropped, and I really enjoyed the huge drop to waters way down below me. I desperately wanted to go down there, but not without seeing if there was a tried and successful way. The bottom just begged me to come and explore. I have no idea at all why Rosebery doesn't do more to attract people to these lovely falls. How much trouble would it be to have a taped route to the bottom? That said, I would much prefer the nothing that is there to a wretched tourist 1.5 meter-wide path, sealed and smoothed out with huge railings so we can't see over that seems to be the norm these days. Sigh. Maybe next time I can go to the base. It looked so appealing down there. Off we set for Waratah and the Wandle Falls instead.
For them, see www.natureloverswalks.com/wandle-falls/