Quamby Bluff  

20 Jan 2013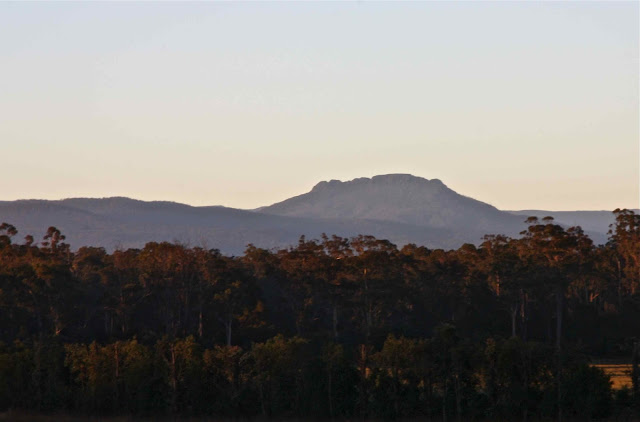 We went up Quamby Bluff for the first time today. I thought it was pretty ridiculous to live so close to it without having climbed it, and yet to persist in climbing mountains that involve several hours' drive in each direction. So, I declared it a holiday from driving, and we set out after an early breakfast, were at the top by 8, before the day's glare or heat had had a chance to get into action, and still had plenty of time in hand for the rest of the day.
The only negative aspect was the lack of a nice place to have coffee in Deloraine. I had in mind a pleasant café, sitting in a cool garden replete with flowers and birds, sipping cappuccino whilst savouring croissants …. Nothing doing. No garden, no croissants and cafes completely lacking in charm. Back we went to our own espresso machine and pastries from our cache in the freezer.
Post script. I have now discovered the Raspberry Farm, which is not a huge diversion (4 or so kilometres) further north, and which has a range of delicious treats. There is also a creamery in the same turnoff, which I know has fabulous ice-cream. I don't know what else it sells.