The first time I climbed Quamby Bluff (Jan 2013), I thought it was a disgrace that I lived so near, yet had not climbed it before. Today I climbed it for the second time, and this time thought it was a disgrace that this was only my second summitting. It seems I am easily disgraced by Quamby.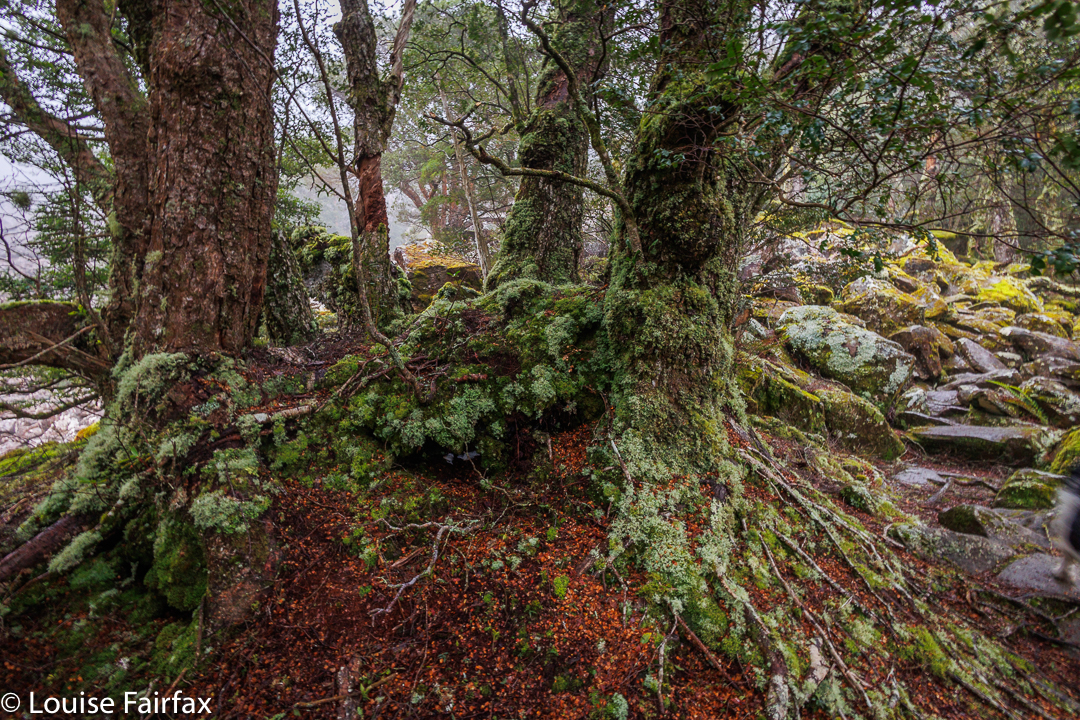 Now you might be reading this at a totally different time of year (it is mid winter here), or you might be sitting in some other country where it is summer and nice weather right now, so I had better tell you that the day I chose for my second summitting was forecast to start raining at about 9 a.m (although this got moved back whilst I ate a hurried breakfast). BoM said the rain would continue for the rest of the day. There would thus be no view, but I thought the forest should be beautiful, so off I set.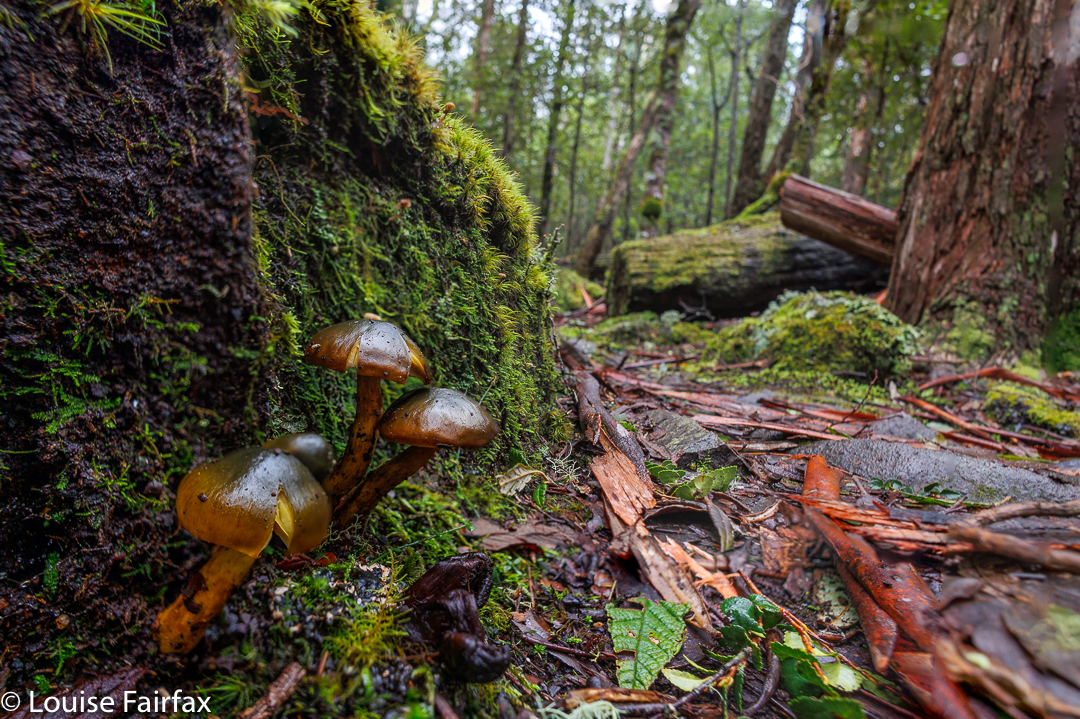 We have had brilliant dumps of snow in the last two weeks, but the day was mild (about 9 degrees while I drove), so I thought the snow would probably have melted by now. I was right. There were only two patches of skating rink. I had my mini crampons on board, just in case.
I didn't bother taking lunch, as it is only a short climb, even if I was intentionally going to allow myself to be distracted by beauty along the way. My camera was strapped to my chest as usual.I was very restrained in the matter of fungi, stopping only once the whole way, but the beautiful thick coatings of moss on the trees and the rich brown humus were another matter, and I gave them due attention as I climbed.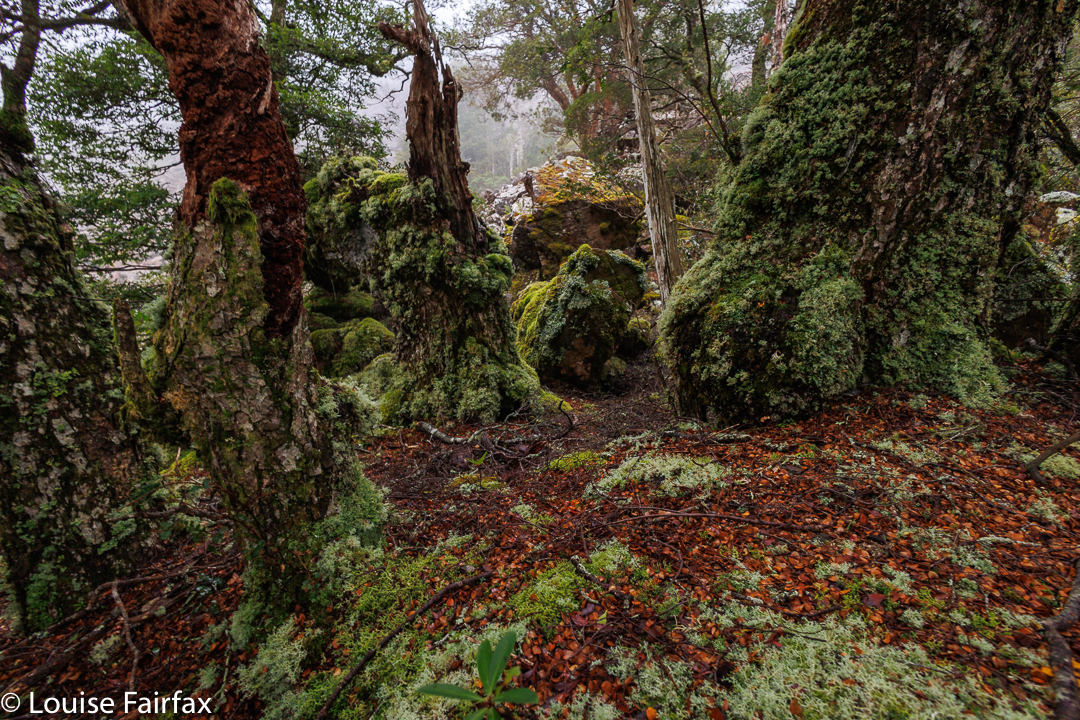 Down the base of the mountain there was a stunning amount of fallen timber – trees lying everywhere thanks to the recent high winds. Branches, trunks, trees leaning on trees that were themselves broken. The path was all but impossible to find under the gigantic piles of rubble. Progress was slow, and I hoped there'd be less devastation up higher. Those hopes were realised. Once I'd climbed out of the valley, the trees were looking like trees, and beautiful ones at that. The moss couldn't have been healthier or happier. Most fungi were brown and past their prime.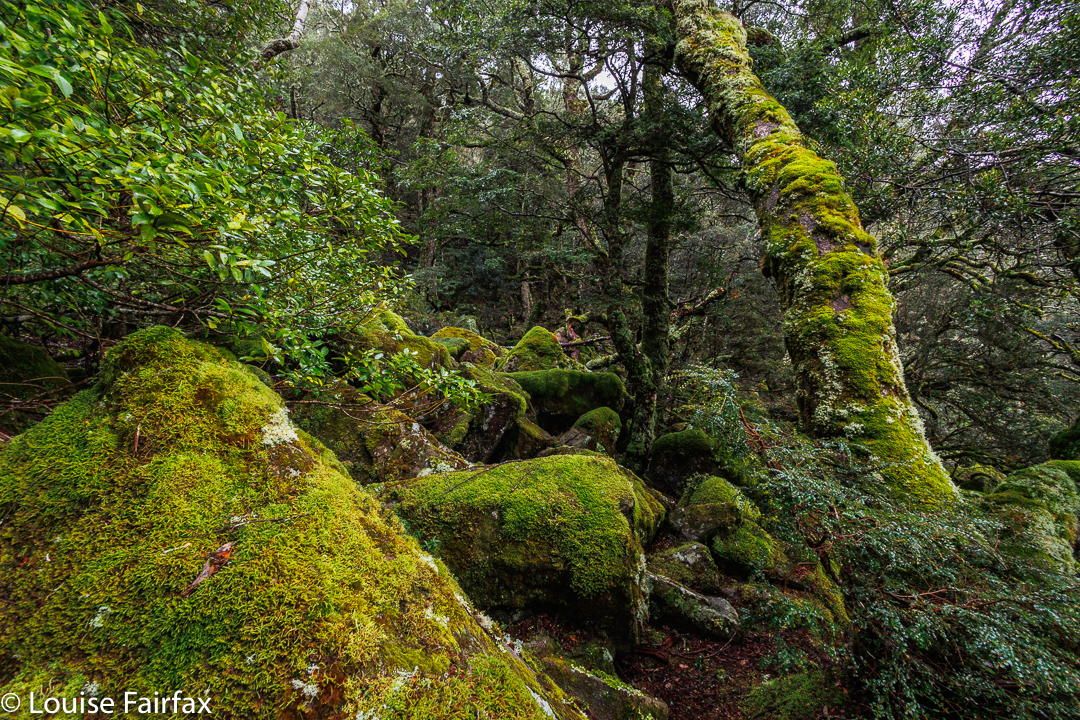 Up on the flat top of the mountain, the wind picked up and the clouds rolled around me. It got very dark, and even a little spooky. Visibility was about ten metres or so, but I was never there to see the view. I touched the summit cairn and turned around to get back into the protection of the forest down lower. Given how many trees were lying on the ground, I was happy to finish the walk and go to the Raspberry Farm for a small lunch before having a bigger one back home. And I now have a kilo of strawberries to have with pancakes over the next week.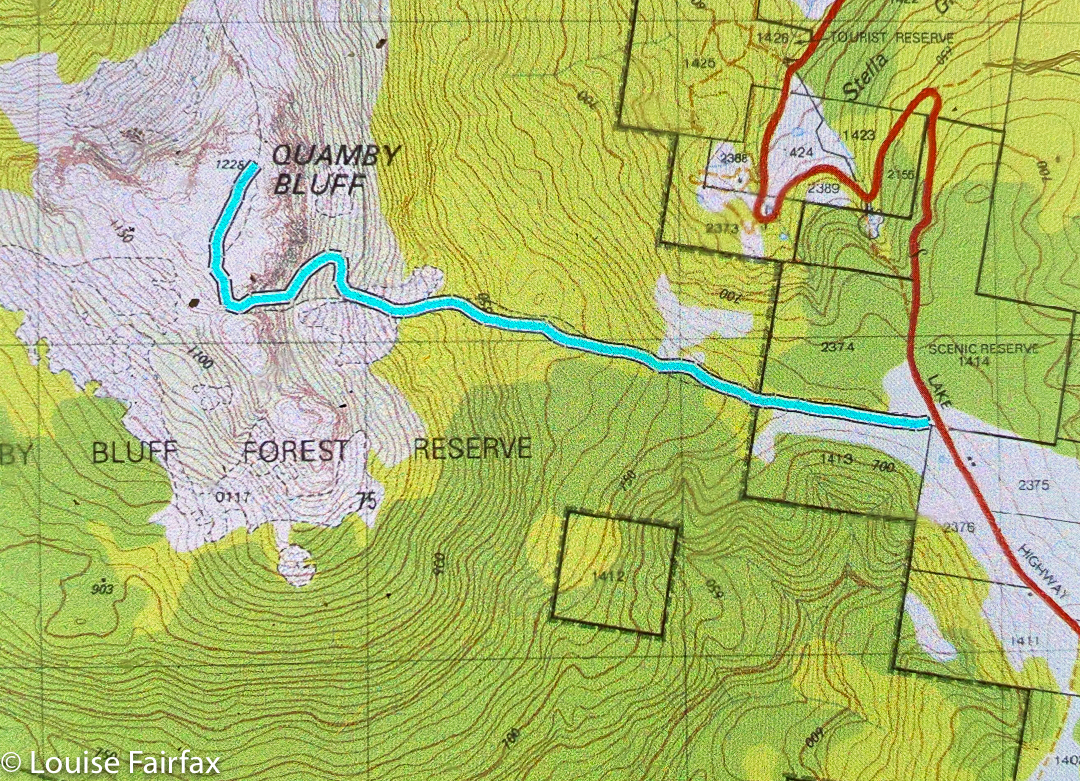 3.25 kms x 2 with 507 ms vertical climb yields 11.57 km equivalents.