In my family, we value time – and in particular, time together – far more than things, and, although I was given some very nice "things", my most treasured gift of my recent birthday was the time that my Tassie family was able to give me: three days, although, in fact, it kind of became a birthday week.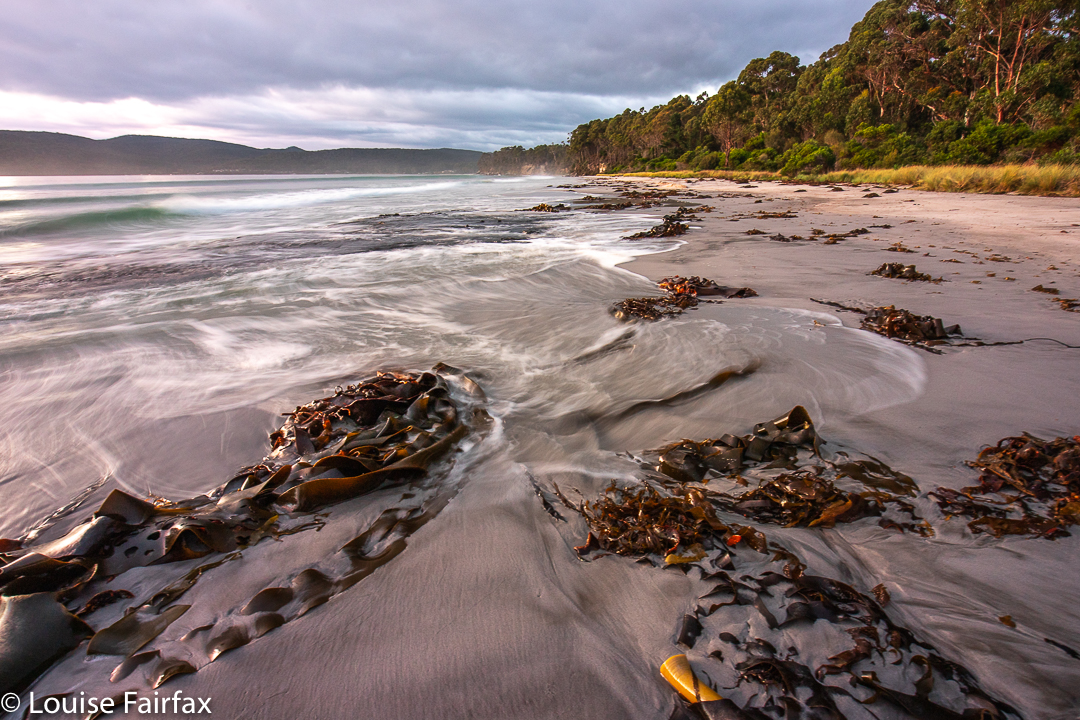 And what extravagant thing did we do with this time together? A luxury cruise? A flight somewhere? No. We rented an AirBnb at Adventure Bay on Bruny Island and had bushwalks, fungi hunts, beach races and a mountain climb. Here is our itinerary:
Day 0. Arrive
Day 1. Photograph the dawn. A.m.: Fungi hunt in the Mavista Reserve (5 kms). Picnic lunch on an unnamed beach. And in the afternoon, my daughter and I walked the Labillardiere Track while Keith minded the children. This was 25 km equivalents, done at a talking march in 3 hrs 30. We both enjoy a good workout, and walking quickly meant the time we were gone was less. Our route was clockwise, and we really loved the second half of this route, along the coast with myriad beaches and the water beside us. The sign says 6 – 6.5 hours, which would be more realistic as a meander pace.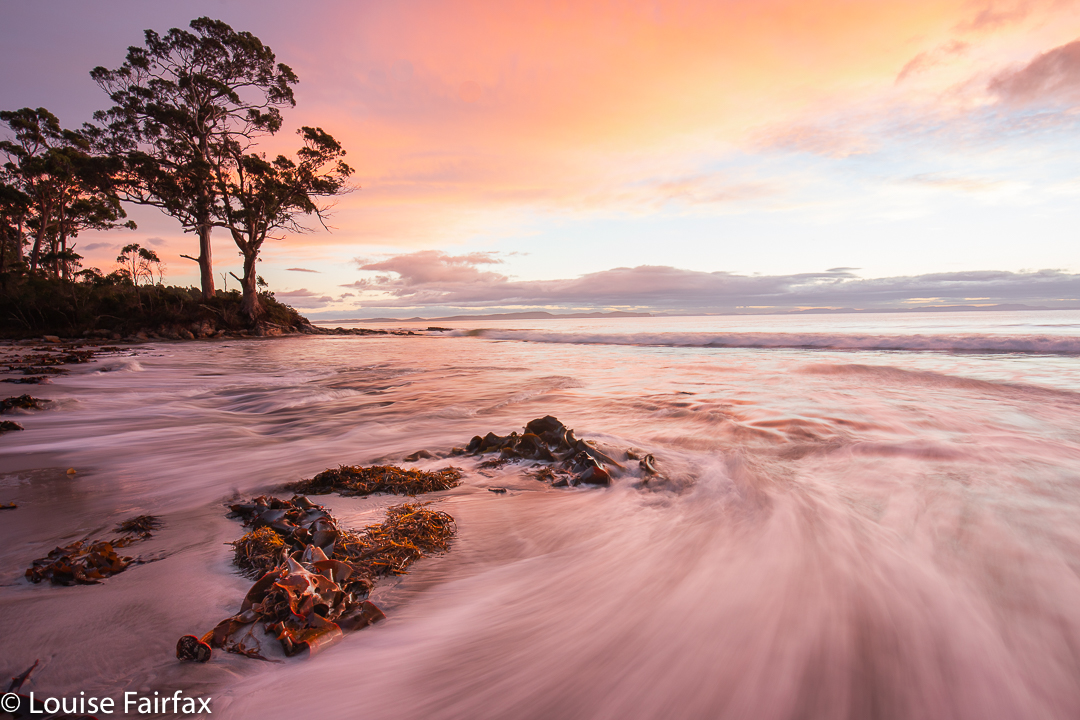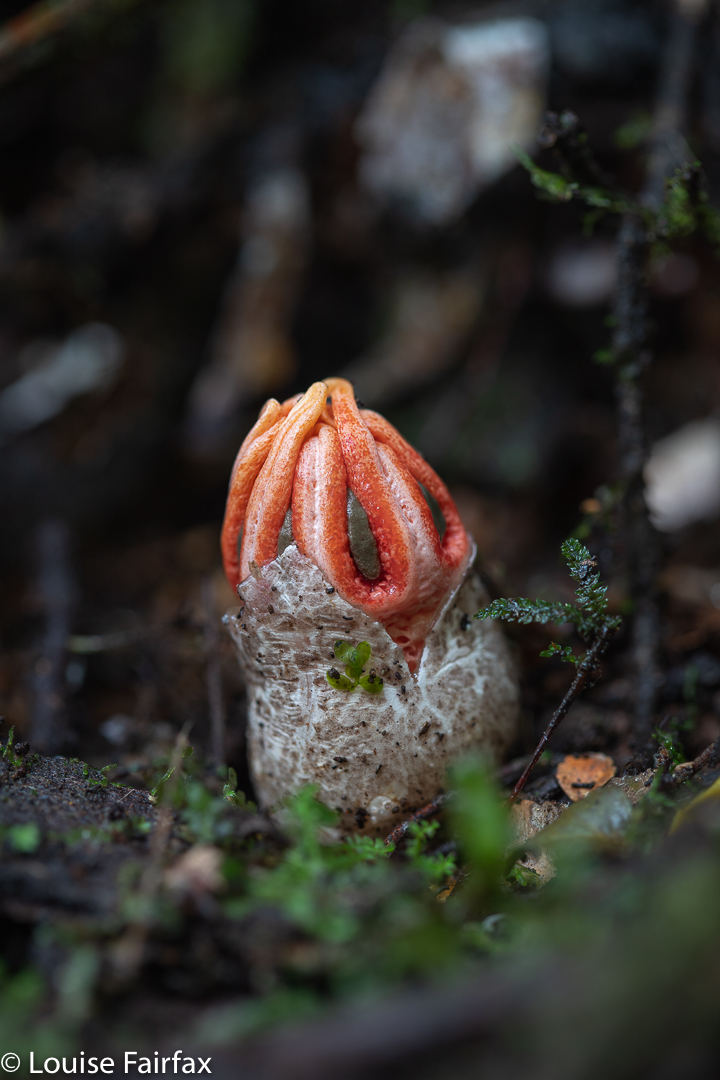 Day 2. Lucky I didn't run that 25 kms yesterday, as the children chose beach racing as the morning's activity, and I was about to need all my legs could offer, which wasn't quite enough. The beach is 1.7 kms long. Based on his speed when he joined me on a training run last year, I gave Gus 30 seconds' start. He shot out on "Go" like a bullet. I thought: "There's no way he'll keep that up; I'll catch him shortly after half way."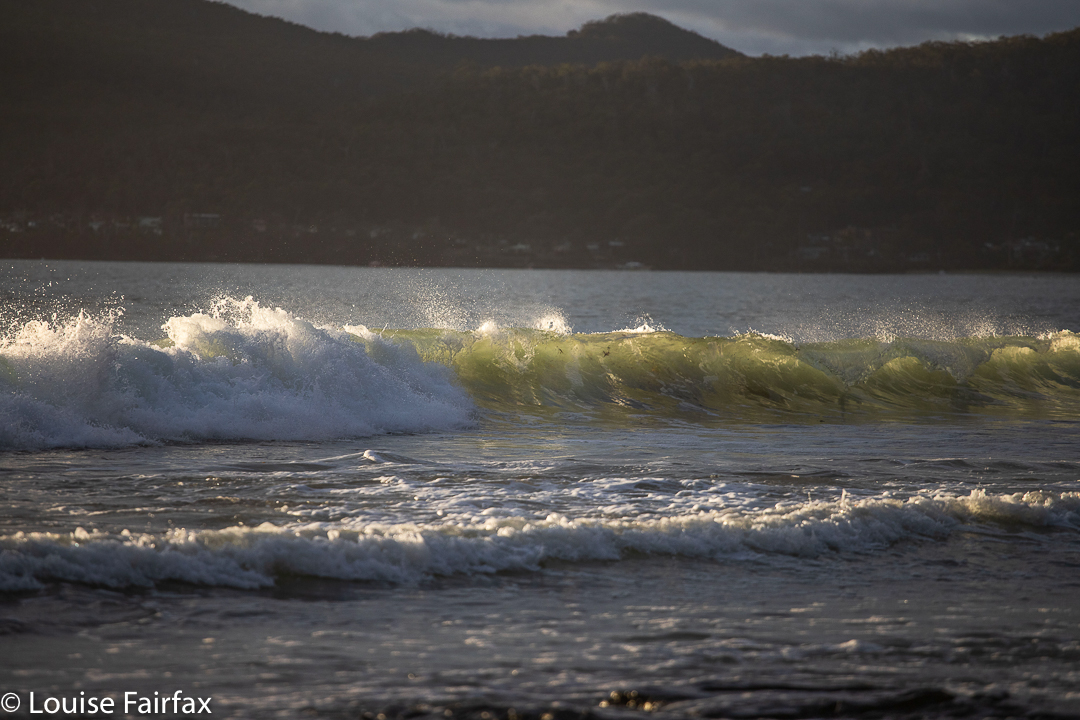 He covered a lot of ground in his thirty seconds! Off I set in hot pursuit, but appeared to be gaining absolutely nothing. Somewhere in the halfway region, I thought maybe I had reined in a single metre, but he pulled ahead again, and once he sniffed the finish approaching, was off like a chasing cheetah to the line, making distance on me with every stride. This is the first time he has legitimately beaten me, and he did it with style. We celebrated his win with an ice cream. I am proud of him. Good distance running is the reflection of a good lifestyle, not just good genes.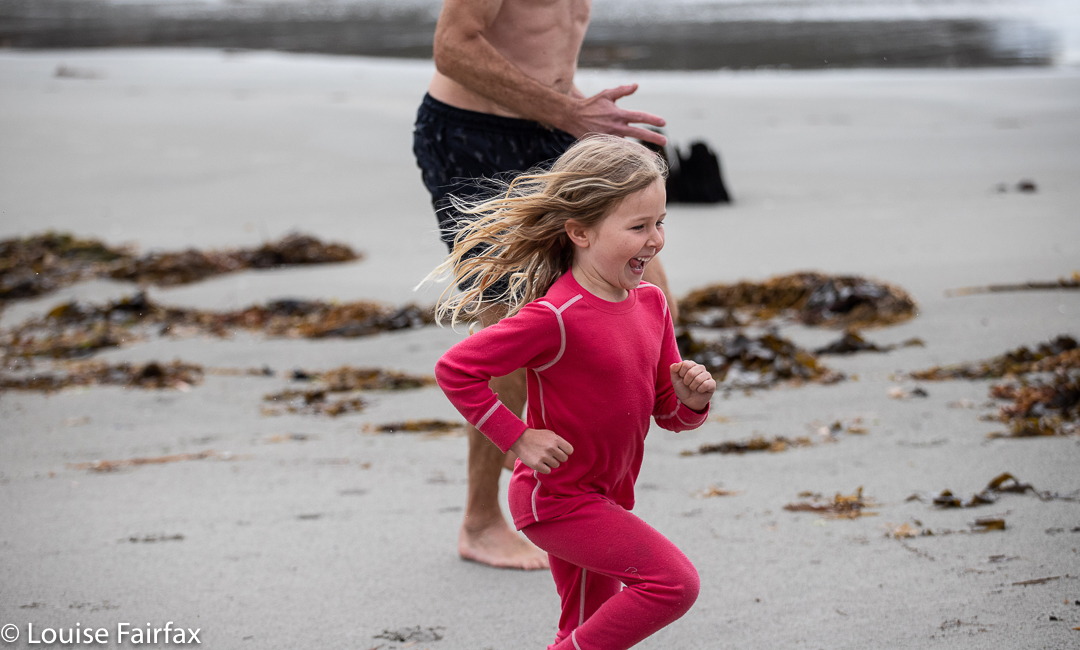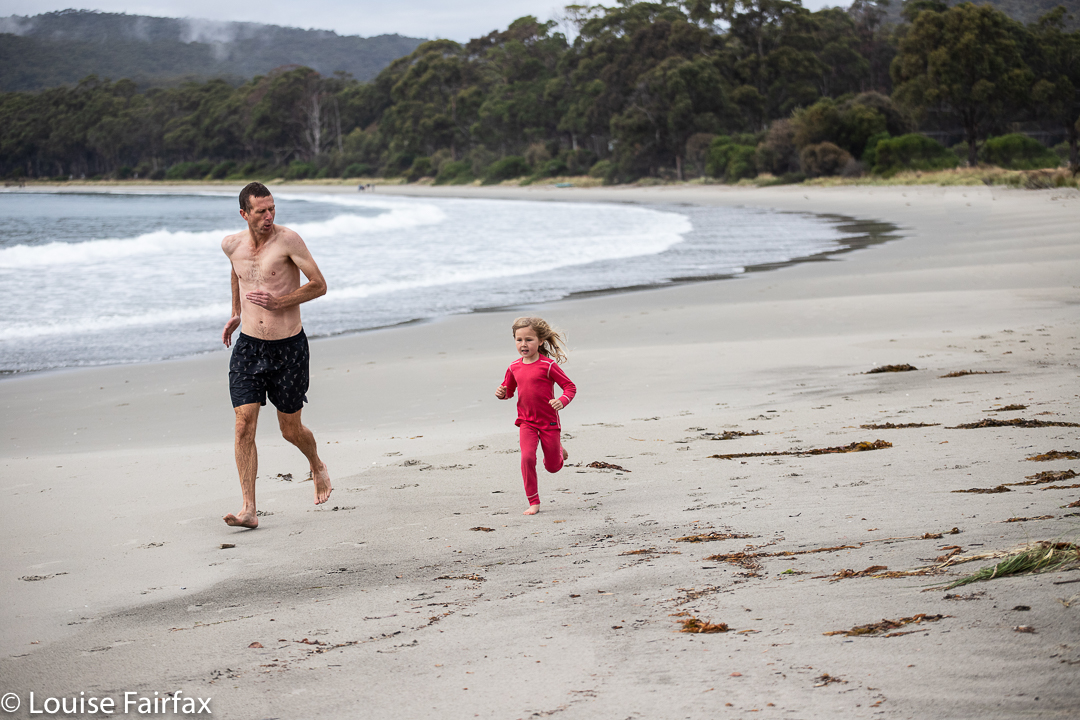 Meanwhile, and not to be totally outdone by big brother, little Abby made dad look slow, even if he wasn't on full throttle. She just can't wait to be old enough to do school races like Gussy does. At five she will be offered a Teddybear  race and Egg and spoon. I'm not sure if she'll be allowed a straight sprint.
In the afternoon, we all climbed Mt Mangana, with many, many colourful fungi to be cheered about along the way. Gussy helped me photograph a selection on our way back down.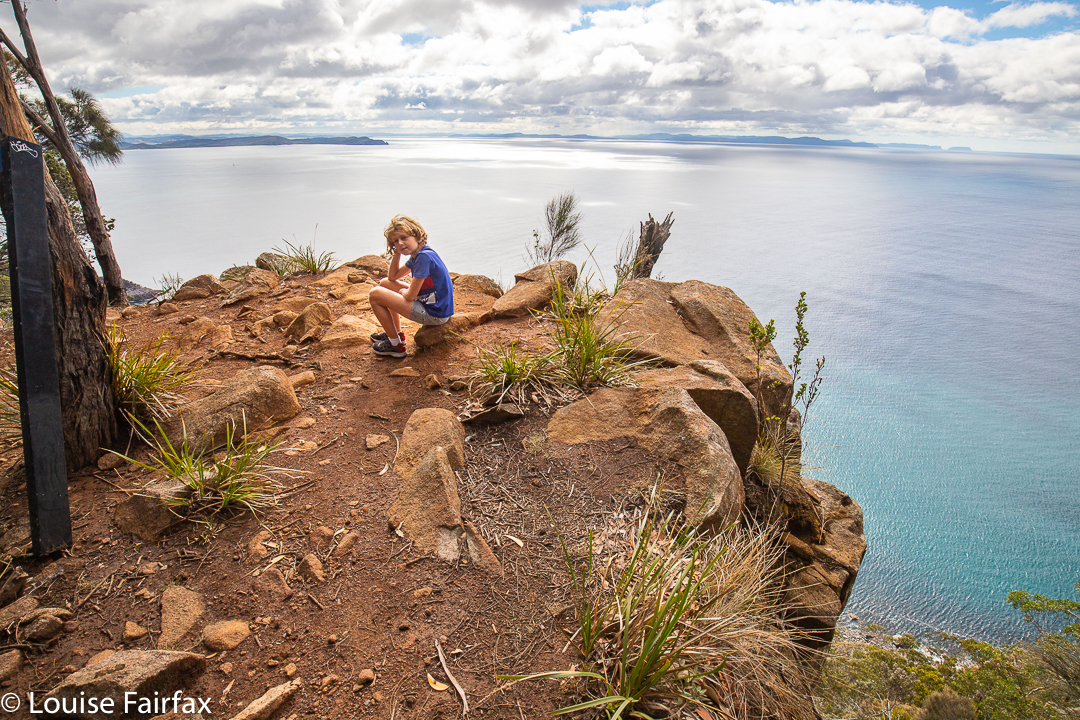 Day 3. Unfortunately, we had to pack up for the first part of the morning, but were then able to squeeze in the Fluted Cape walk before lunch. Gussy and I took about fifty minutes in each direction; Abby, a bit longer. This time we did the route anti-clockwise. I have now done it in both directions, and am really hard pressed to say which one I prefer: each offers different advantages.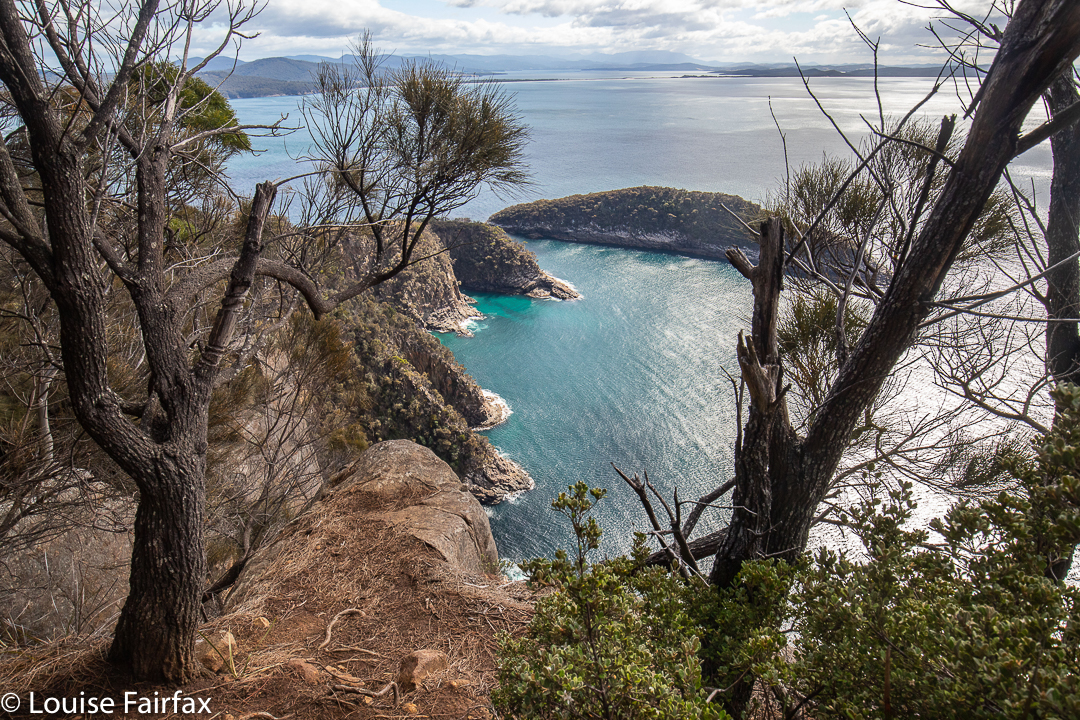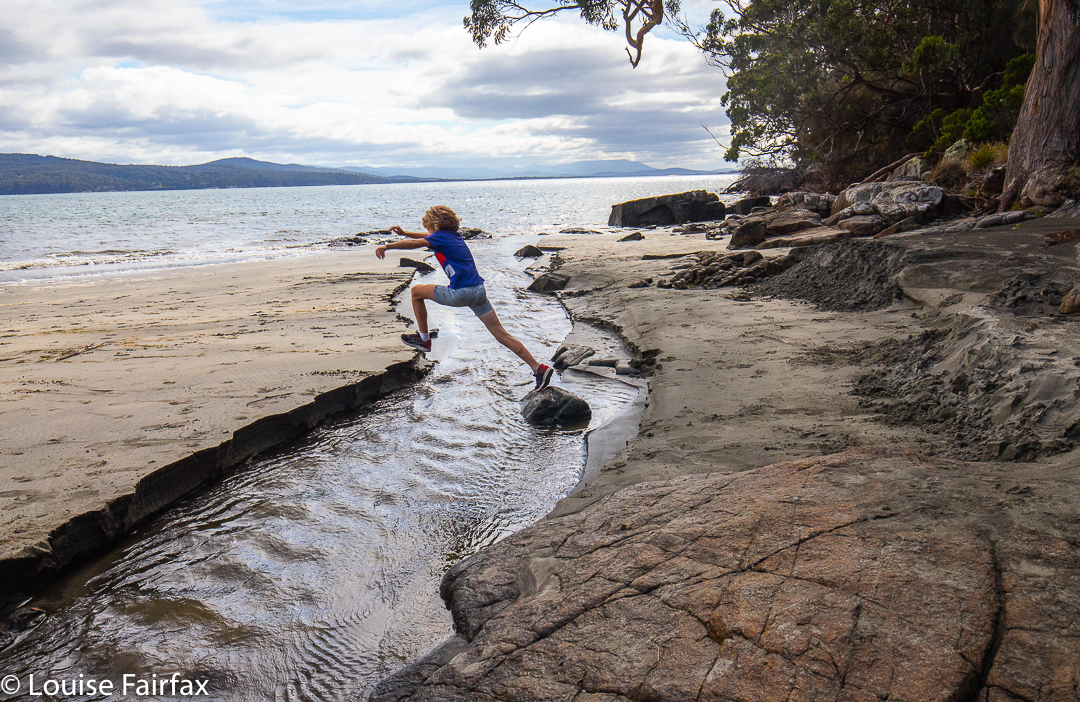 And sadly, after lunch it was time to drive home. I could happily live on Bruny!