Hardings Falls 2018 July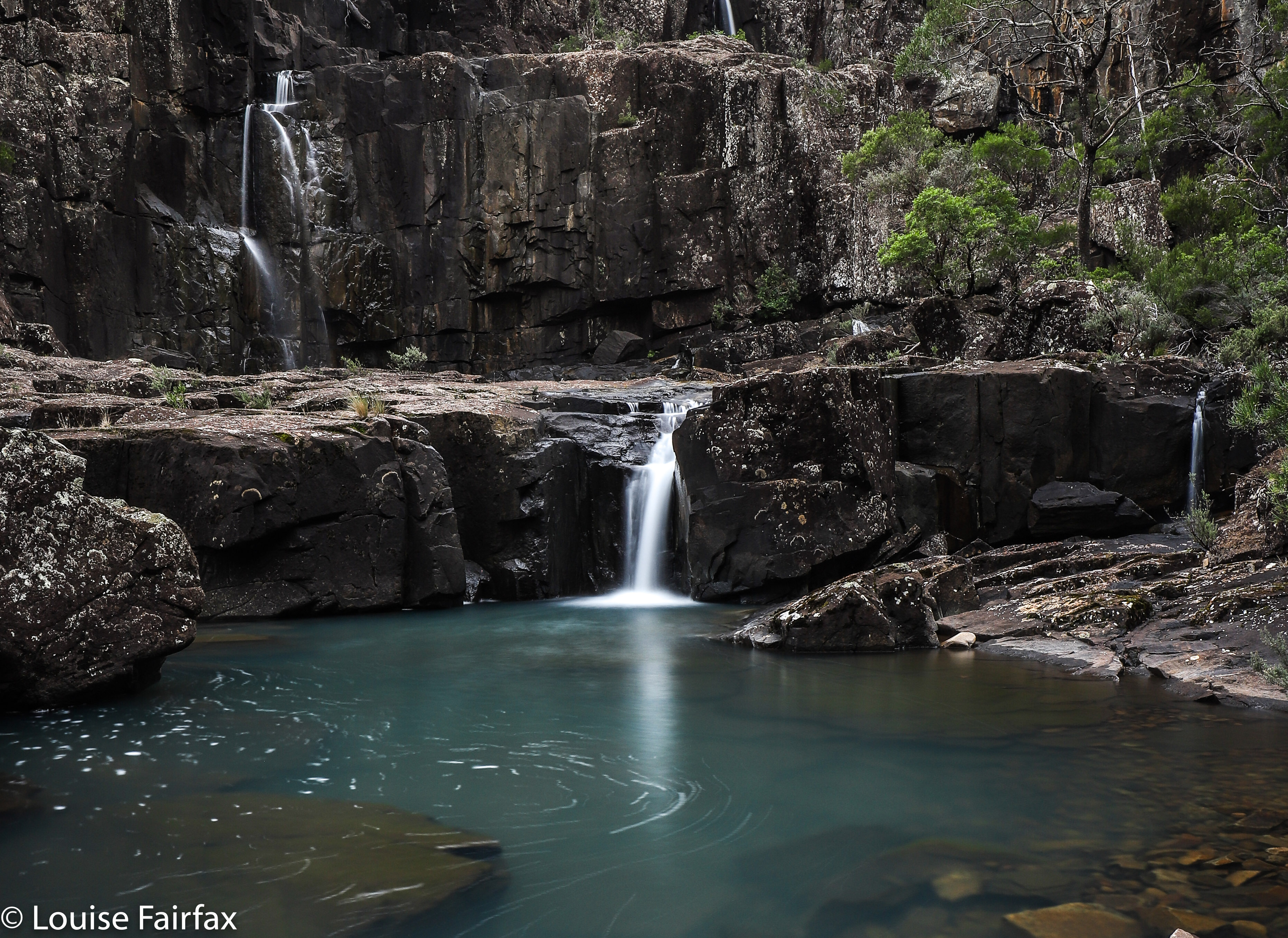 I am rather disappointed in my photos of Hardings Falls. I stood up two friends, Craig and Caedence, who were going elsewhere so that I could do these: they were going to a waterfall that was too hard for my dog, and I am feeling the need to spend quality time with her at present. I had hoped that the recent rain would give the Hardings Falls a good flow. My house seems underwater and in flood, so surely they would be flowing well. Craig (Doumauras) doubted they would, and unfortunately, he was right.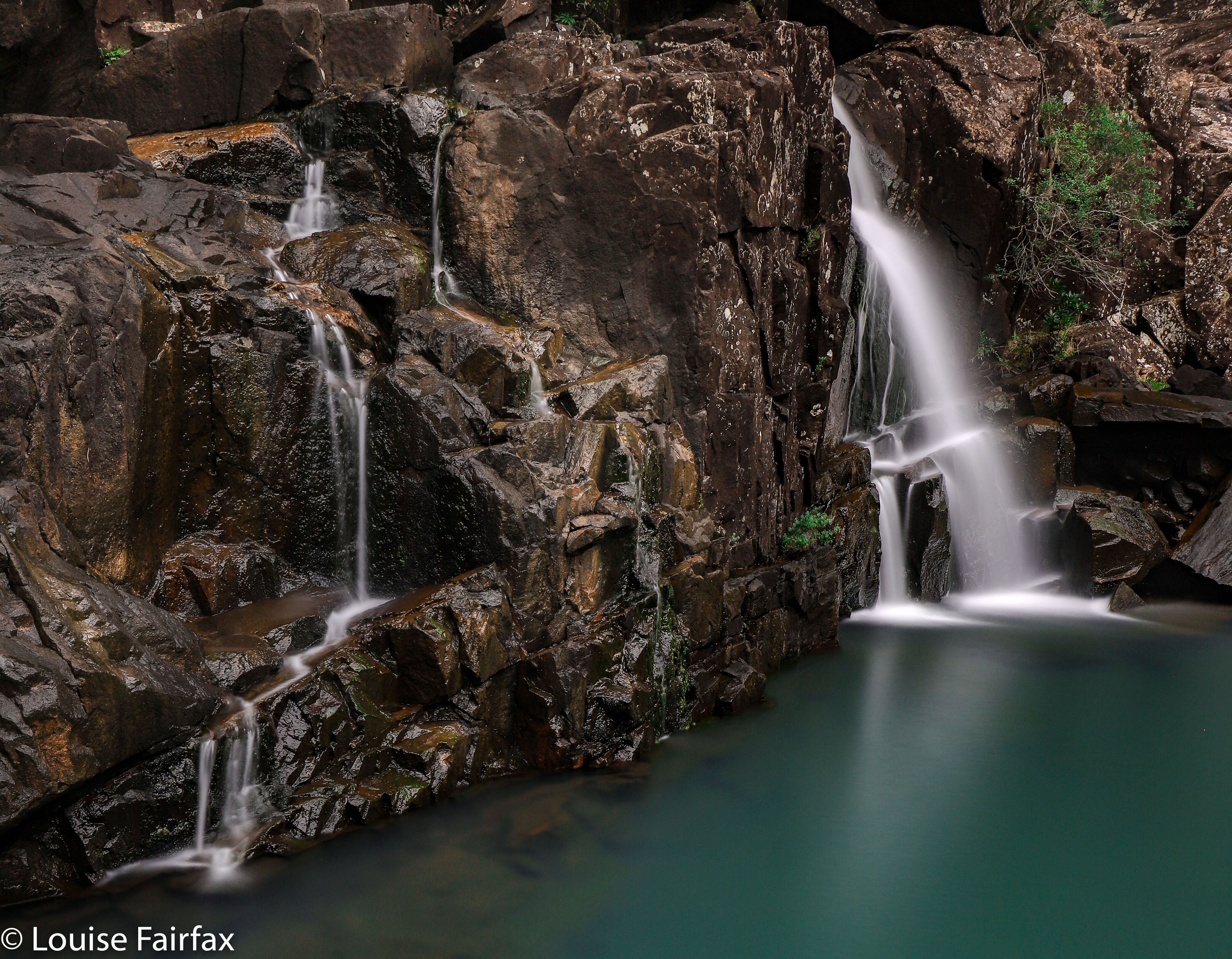 The good news, I guess, is that I have now ascertained that the road there is drivable (although I would be very nervous in a 2WD), and that Tessie and I had a lovely day. I tried to go down that road maybe a year ago – after the last flood – and it was impossible and impassible. Now, it has been repaired with some sharp-looking rocks, but is manageable.
It took a full two hours to get there from Launceston (a bit less on the rebound, when I was more confident), and the walk down took twenty minutes, both down and back up (where I chose the perhaps longer "river loop"). Tess was worried about the loose stones – and the very slippery rocks down the bottom. It's nice to see her being cautious for a change.

Happy little waterfall bagger
The river in general – and the pool below the falls themselves – was a very beautiful blue, that I don't feel my photos do justice to. Before processing,  the blue in my images seemed to me to be milky, and I have done my best in Lightroom to get rid of that, as, in real life, the water was not cloudy, but a lovely transparent tealish kind of blue that was very appealing.
To get to the falls, I drove to Avoca from Launie, turned right (when heading east) heading to (and passing through) Royal George. Eventually there is an X intersection. To the left is Hardings Falls (signposted); to the right, Meetus and Lost Falls (also signed). The road straight ahead, which you don't want, seems to be the main one.