Detention Falls 2017 Dec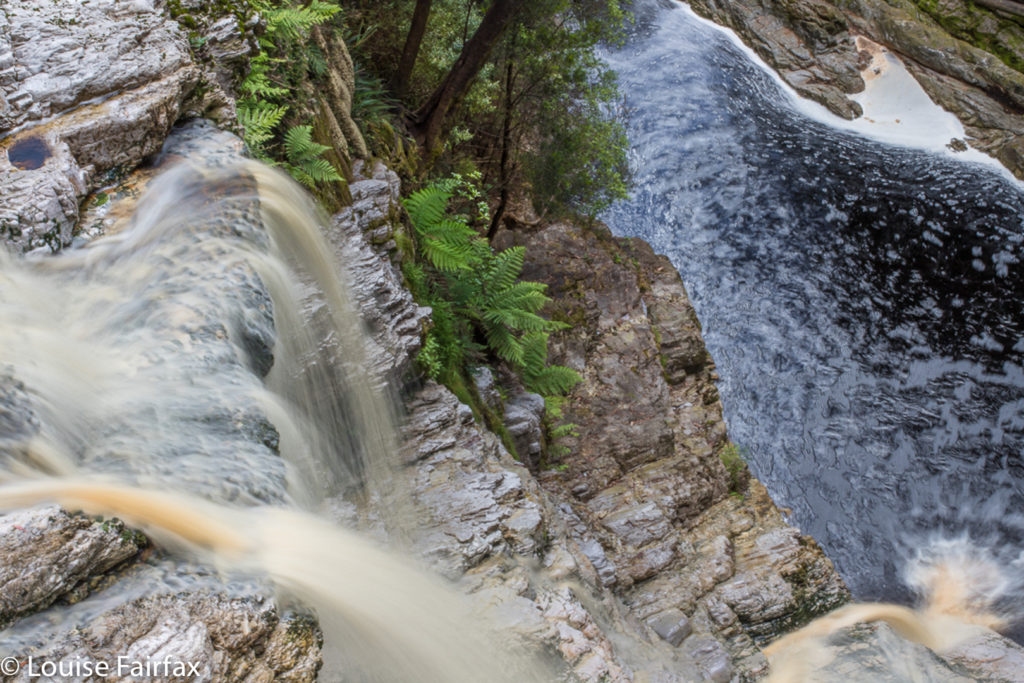 As Carrie and I were in the Tarkine area, we decided to visit the Detention Falls not too far from Sisters Creek, despite the fact that I had brought a macro lens instead of a landscape one. The rotten sun was now shining brightly; our nice threatening clouds had all but disappeared. The gods were against us, but we still wanted to have a peep. Why not?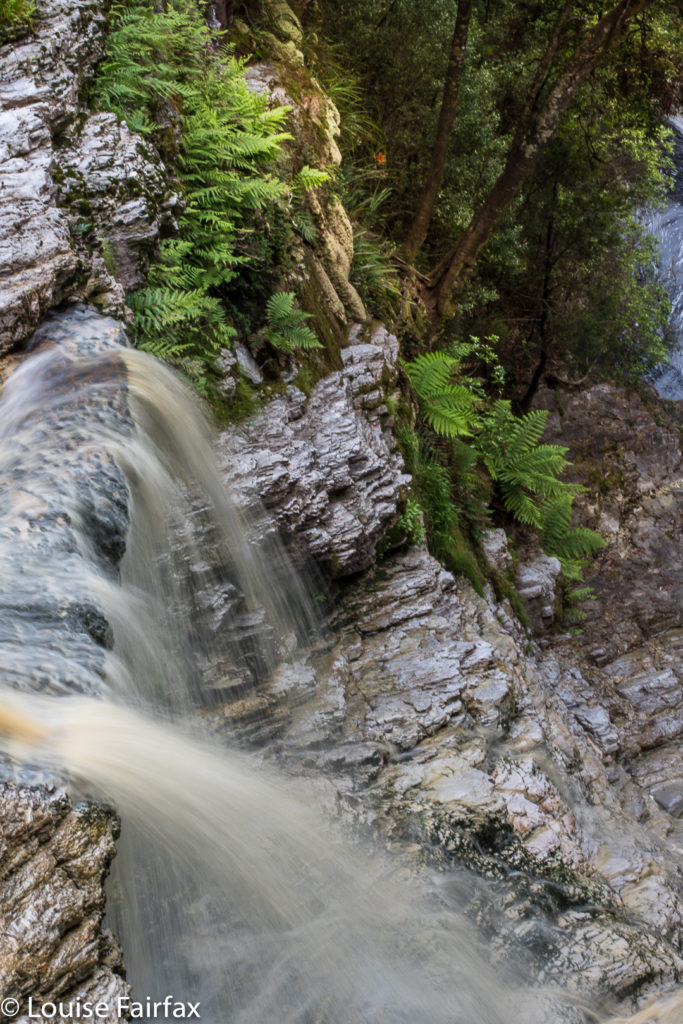 We found the turn off to Hawleys Road alright (having headed first for Meuna out of Sisters Creek), and eventually also found a place where that Hawleys Rd ended, so we decided we should stop there. There had been no signs to the falls. What we did find was a series of signs that said: "The falls are not here". At last, one of the handmade signs said: "Falls Track".  I followed my nose, watching the grass for signs that other humans had once trodden this way, and on we went, eventually finding a clearer track after we'd followed the farm fence straight ahead through two paddocks. There was also a sign warning us that the viewing platform had been taken away (excellent) and that it was dangerous (of course; life is a very dangerous business, full of shocking and debilitating risk in the 21st century. Luckily there were no blue forms to fill in before we were allowed to continue).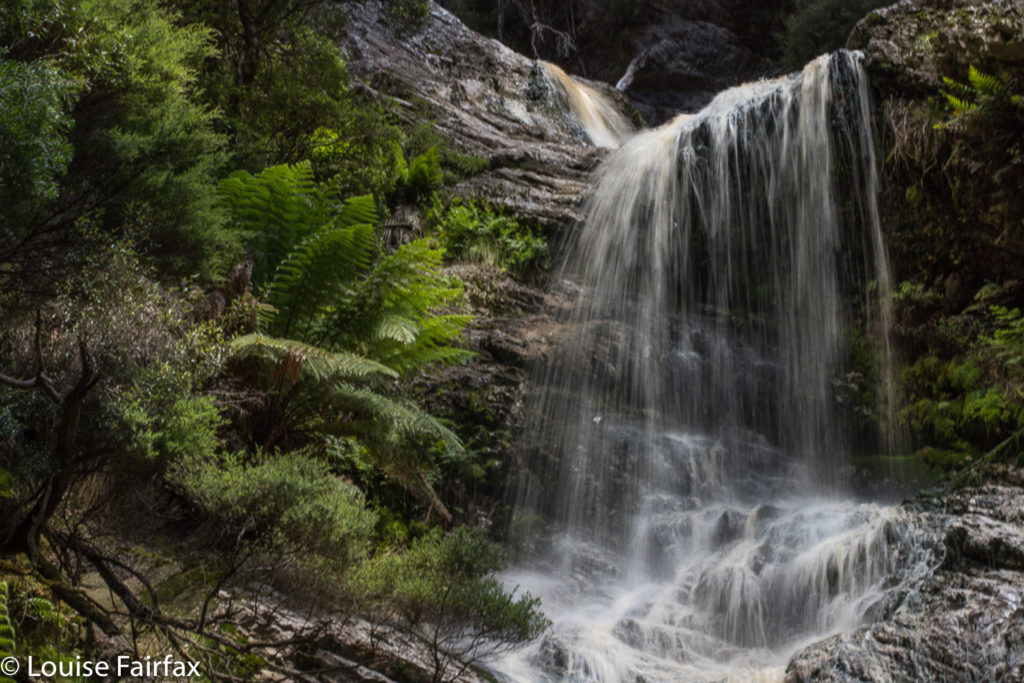 This is not the whole of Detention Falls – they were way too big to fit into a single photo with a 100mm lens 🙁
I steered us towards the top of the falls rather than where a viewing platform once was. The view from our arrival point stopped us in our tracks. There was marvellous tannin-stained water with pools and arches and mini falls debouching to the real ones that fell a mighty distance to the base below. Of course, the base called us. I said I reckoned I could find a way down if Carrie was willing to give it a try. Of course she was. Off we set. The drop looked truly formidable from where we were perched on top, but we made it to the bottom, and had great fun being there as well. There is a pleasant sense of achievement when you reach a place that looks inaccessible from afar. We delighted in being at the base, and I shot what I could with the wrong lens. This is another waterfall I need to visit on a nice (dull) day that stays misty all day – and with my landscape lens!!
The bumph says it's a ten minute walk to the viewing platform. You will cheat yourself of a great deal of fun if you only allow ten minutes in each direction and no more at these falls. I didn't time it, but my estimate is that we spent at least an hour here (and that doesn't include the walking in and out part). There seemed so many things to explore, so many photographic opportunities, that the long time, whatever it was, dashed past quickly.