Cathedral Rock Nov 2018
A good stride-out up Cathedral Rock is a very pleasant slice of exercise, and I decided to indulge. I was down south for two days, so thought I would use my location to see what could be seen from the top of this vantage point. I chose the Betts Track, starting from near Neika.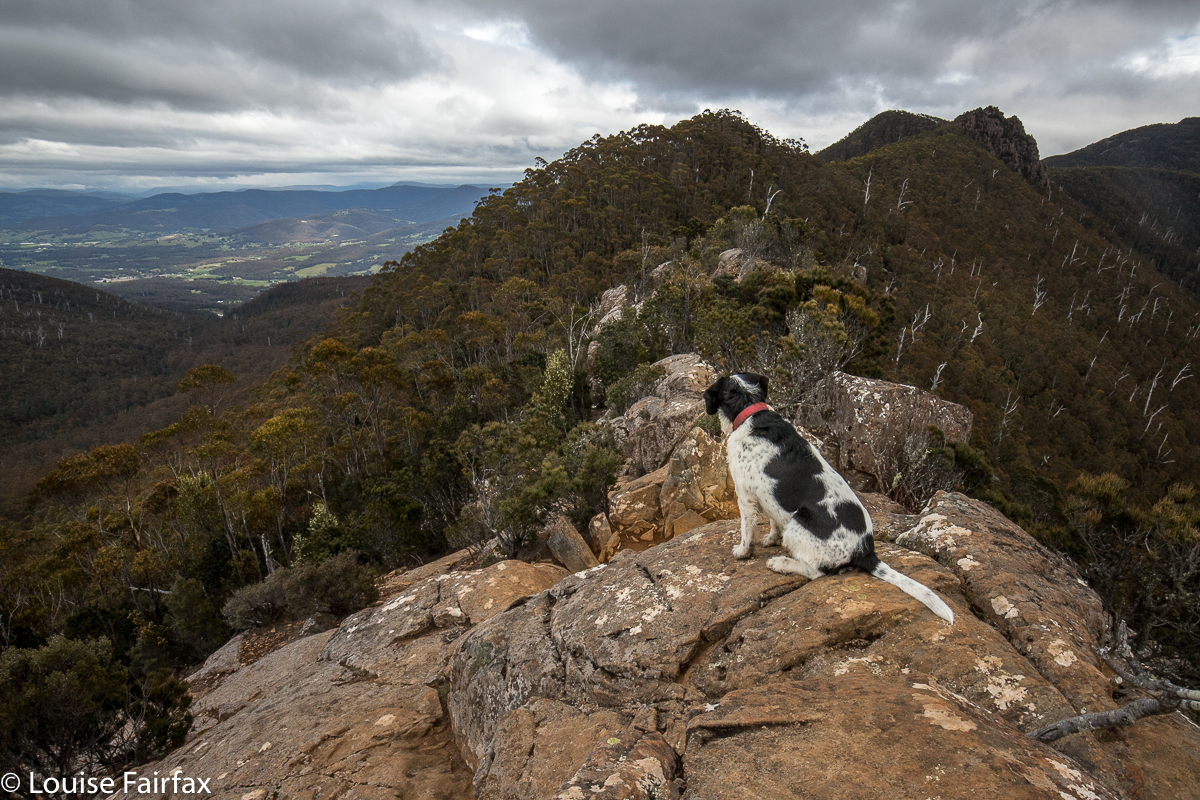 As my heavy camera equipment was bulging my backpack, I had to walk briskly rather than run. And because I didn't take all that long to reach the top (1 hr 07 from the carpark to the base of the rock, via Betts Track; 18 more minutes from there to the top, i.e., 1 hr 25 from carpark to top), I added on a return journey to the Mountain River end of the track, which made an excellent diversion, and turned it into a three and three quarter hour ramble. I loved the flat, broad valley after Betts Head, although I didn't like the way that the Melaleucas were taller than I was, so I walked for quite some time in a tunnel with no view and close walls.
Richea dracophylla up high
The day was murky, so my views were not to die for, and the wind at the top was rather unpleasant, which is why I elected not to progress on to Mt Montague along the tops. I nonetheless felt I'd earned all the wicked things I ate for lunch afterwards at my favourite Daci and Daci. In fact, I seem to have worked up a good appetite, as I also needed pastries from Jackman and McRoss a couple of hours later. In the afternoon, Tessa and I did rounds of the streets of Battery Point, having a wonderful time smelling the roses in other people's gardens, wafting on clouds of magnificent perfume – quite a civilised end to a wilderness morning.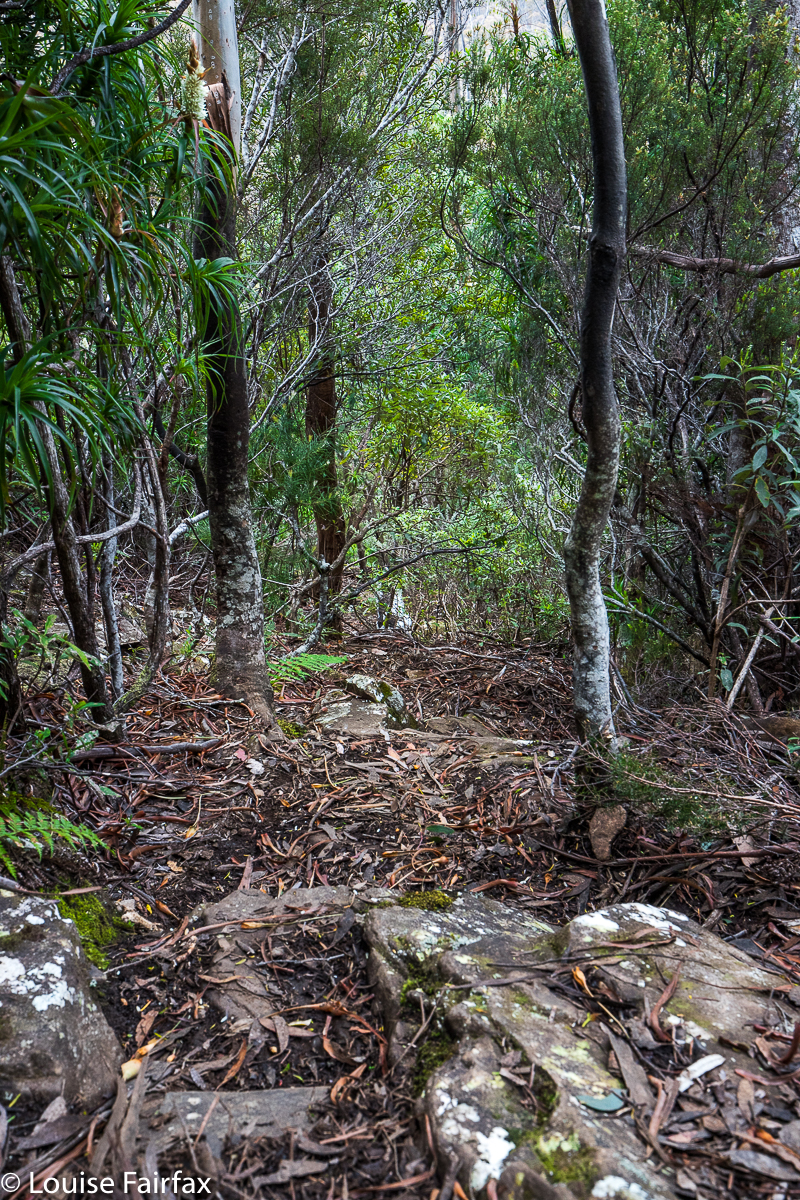 Cathedral Rock – the route down. STEEP.