Somehow my route for Blairgowrie Falls was deleted from both my 2017 blog and also my gps. I have no idea how this happened, but several people have asked me about my route, and I didn't like the 2017 photos, so it was time for a revisit. The forecast was a promising rain then clouds then more rain, but not heavy. Off I set to undo the deletion damage.
I drove from Launceston to near Hillwood, then headed off to the right (Dalrymple Rd C809 ) to Old Bangor Tram Rd C812, from which the road I wanted, Murphys Rd, issued. Siri can get you this far.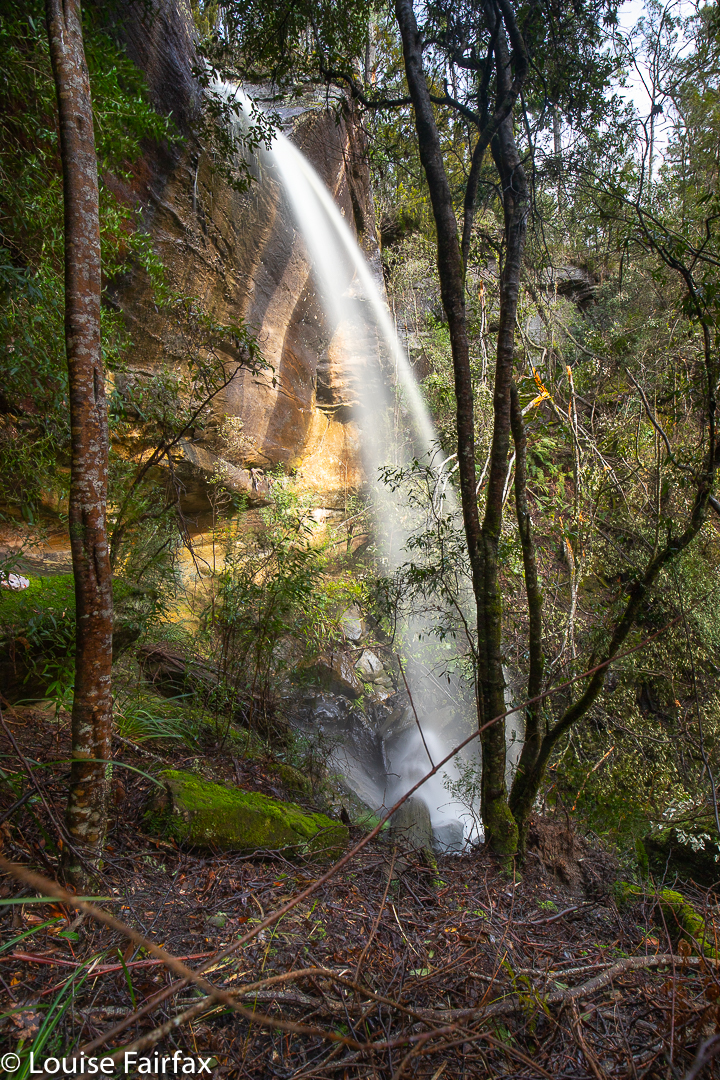 I turned into Murphys with confidence, my gps now turned on, ready to repeat my route of 2017, BUT there hadn't been a huge snow storm in 2017. Murphys Rd was more like a series of swimming pools of unknown (and invisible) depth than a thoroughfare for motorised vehicles. I was VERY glad to have my AWD, that's for sure. And then the fallen trees began. There was absolutely no way any kind of vehicle could drive on Murphys Rd in its current state. But that's what legs are made for. I parked and got to walk for longer. I wanted exercise, and the forest was pleasant enough, even though it was too late for fungi and too early for spring flowers (although I did see a few of both).
The fallen trees, however, made the going very slow indeed, especially for the first kilometre. My whole time was spent bushbashing along the cluttered road: ducking and weaving, climbing and tunnelling. I had absolutely no assurance I would manage to get anywhere near my goal, and was also not certain that it wouldn't just be a rubbish dump of branches and debris like the road leading to it … but, nothing ventured, nothing gained, so on I moiled through the fallen junk. Tessa hurdled all the trees with astonishing grace. She floats like a kangaroo. She also ducked under fallen objects with far more ease than her taller mum.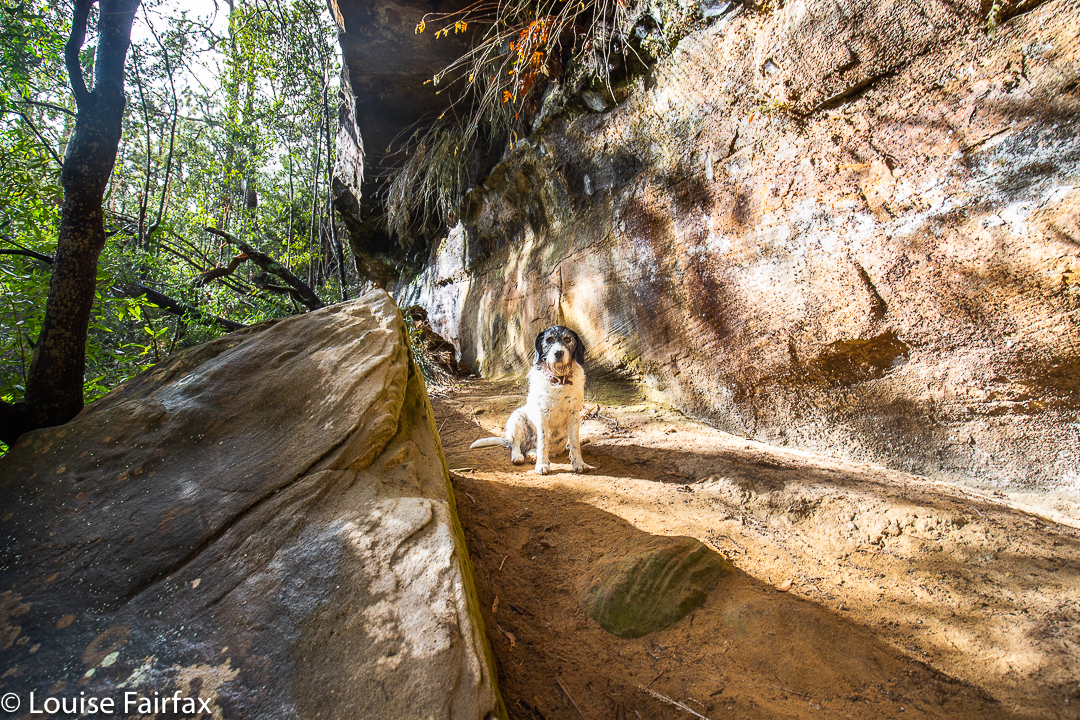 The falls were well worth the effort, and I enjoyed the amount of exercise I got, which gave me an excellent drive to walk ratio. I took 58 minutes from the car to the top of the falls, and 55 minutes back. My only complaint about the day is that I began and ended in light rain, but the wretched sun came out while I was at the falls, marring my photos. Ah well …