East Coast Tasmania. Photography blog.
First, some late afternoon shots: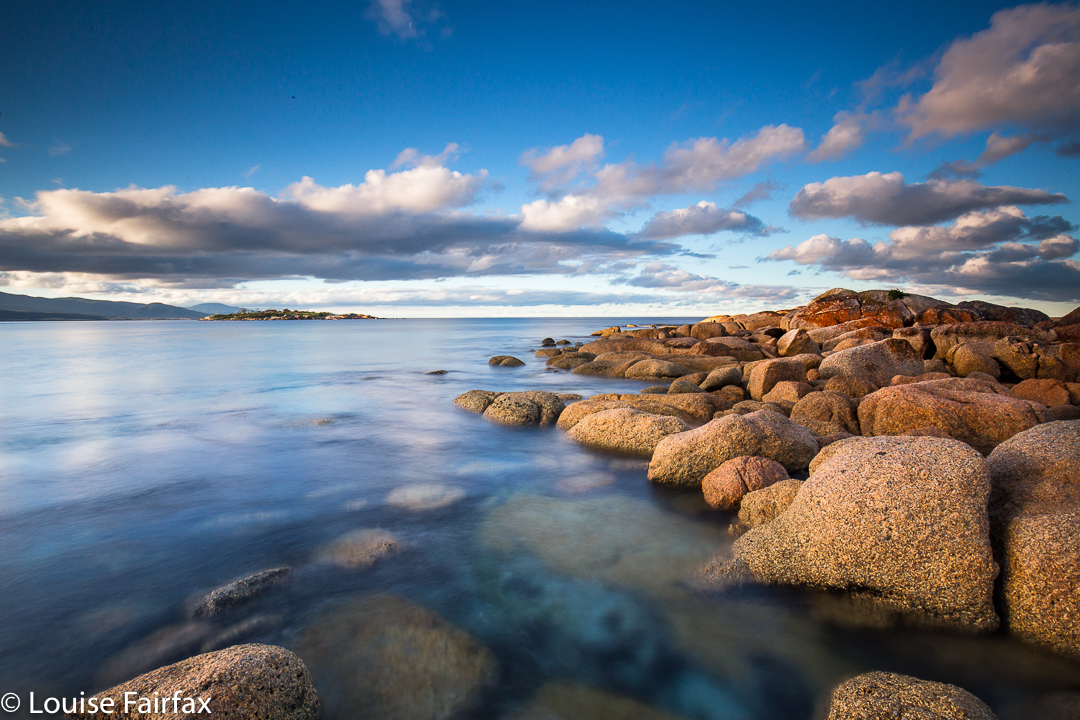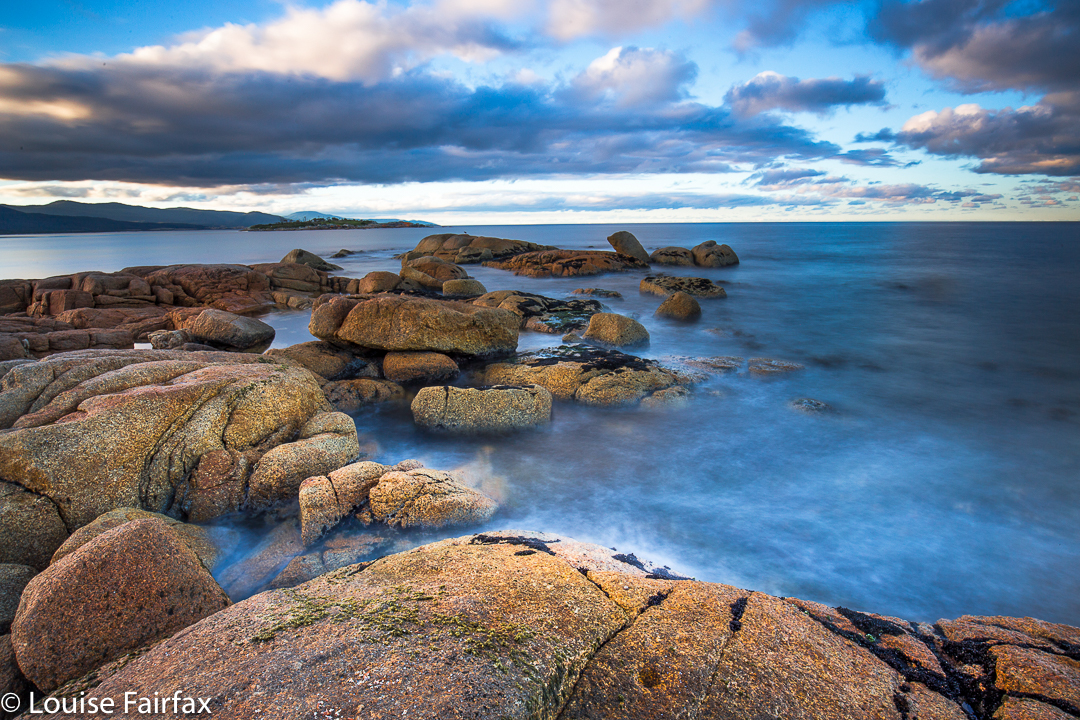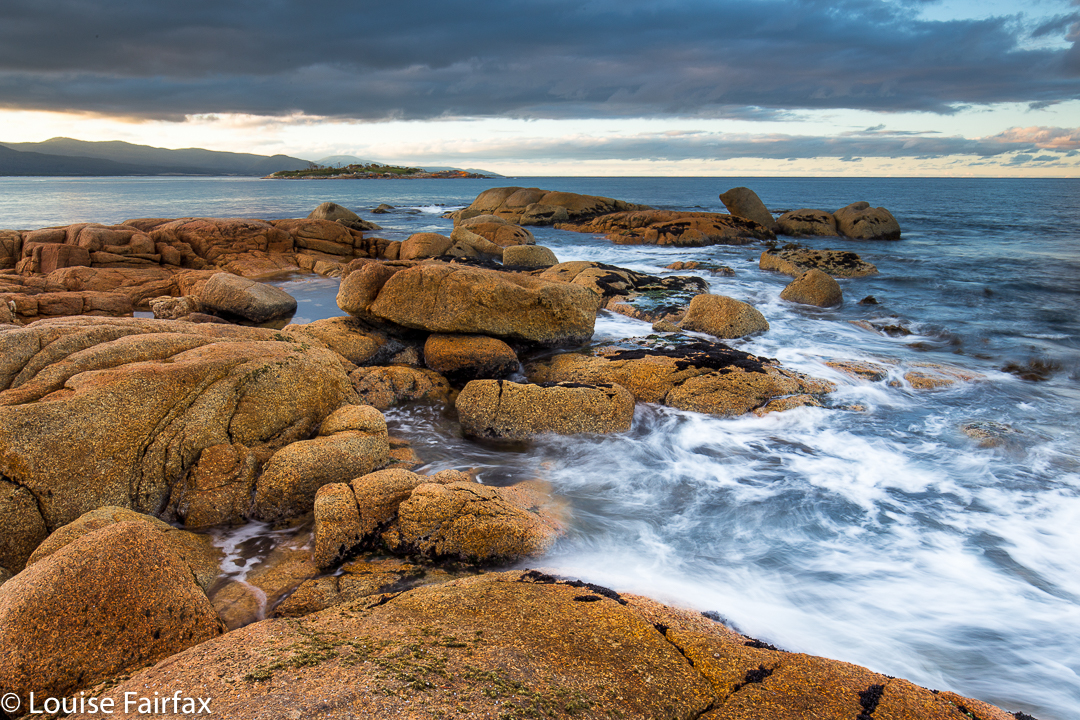 And then there was dawn. Most of the shots below are exposures of 2-3 minutes. I love such super-long exposures and the silky effect they enable. It's always fun playing with water pre-dawn. Quite frankly, I'm not sure which of the below tones I prefer. Each has its own attraction for me. I'm always interested in feedback if you'd like to comment. That would make a pleasant change from the endless spam that clutters my Inbox these days.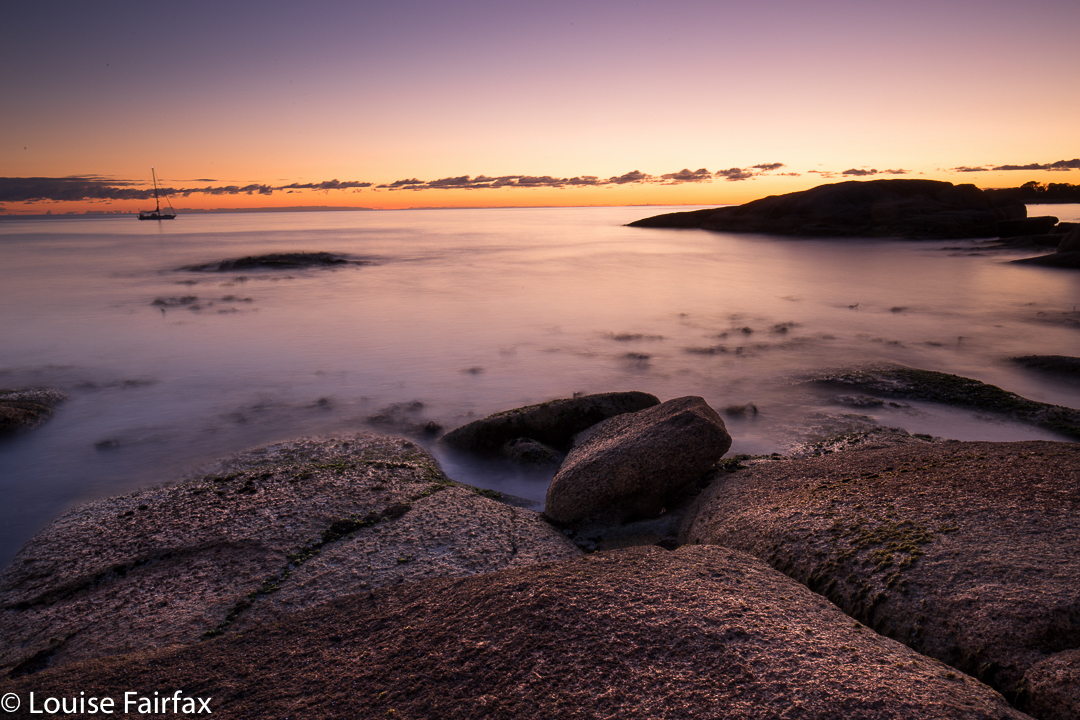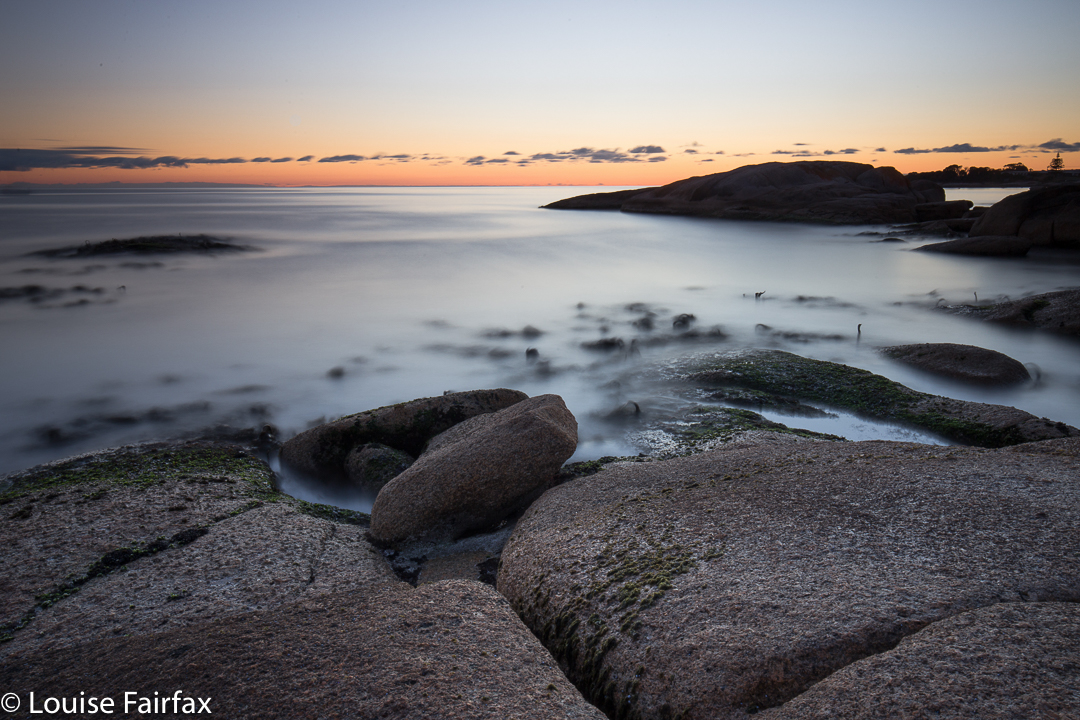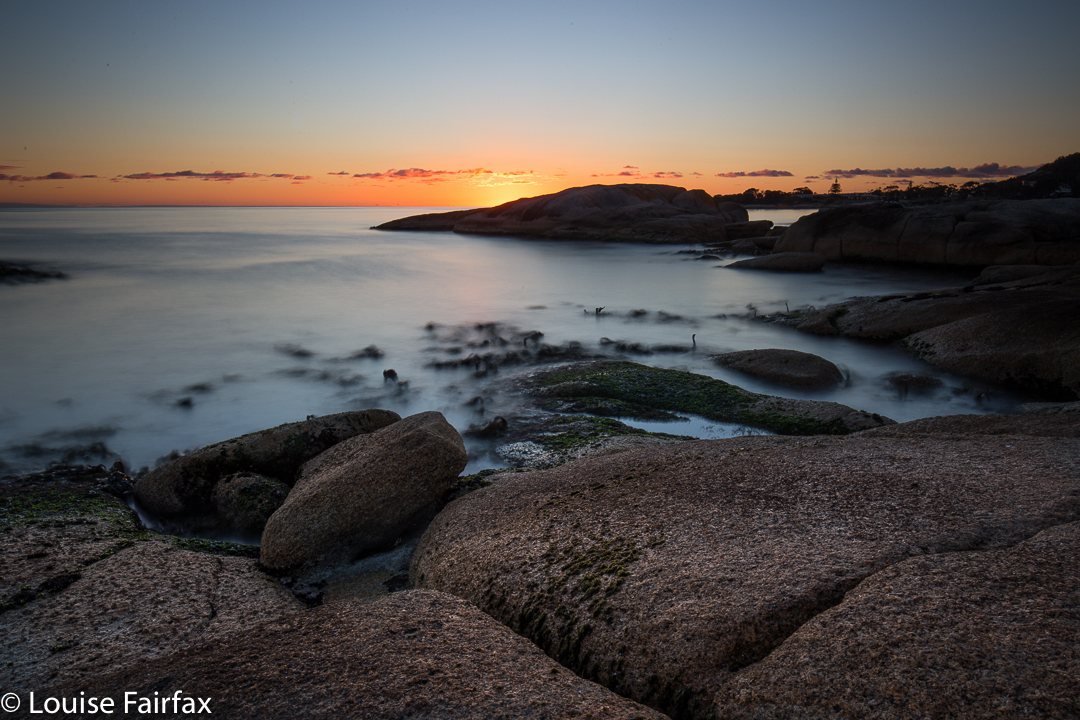 On the East Coast of Tasmania. the rocks have a beautiful 'latent' orange hue – that is, the hue is always there to some degree or other, but in very low light, the rocks really begin to glow – as in the photo below.