Mt Wedge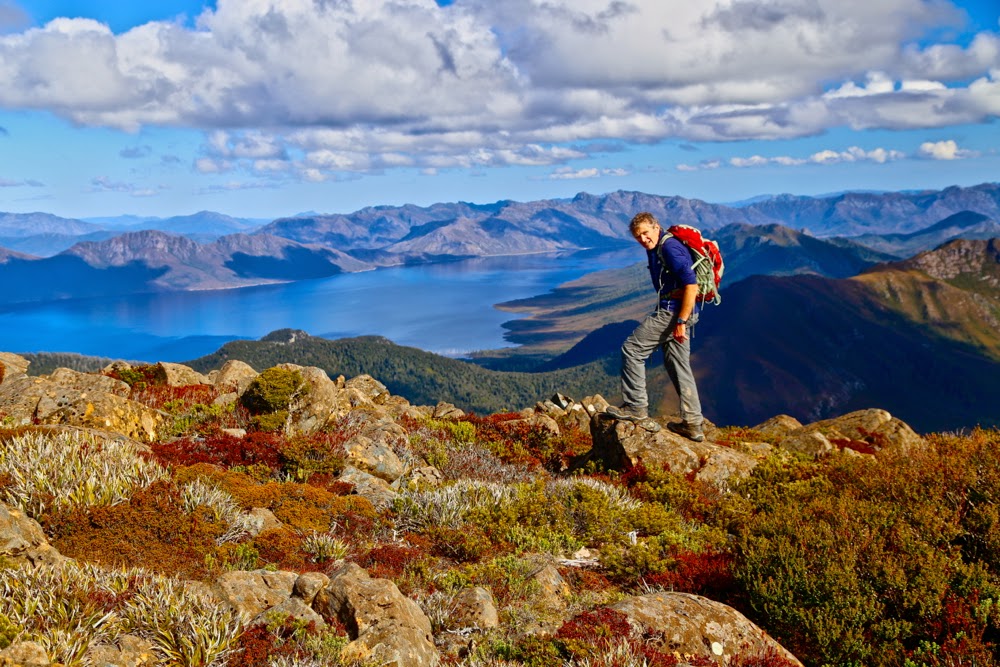 I am amazed at the number of times I have climbed a mountain and gazed across to a cloud-covered giant near the waters of Lakes Gordon and Pedder and had a friend identify the leviathan as Mt Wedge. It seems to loom large in the vistas from an unlikely number of places and directions – almost as often as Frenchman's Cap – and has an uncanny knack of turning up to every party, even when least expected. Whether you are on the Western Arthurs, the Mt Anne group, the Sentinels, Snowy Range, Denison Range, on Clear Hill, Frenchman's Cap, or Wylds Crag, Mt Field West or Mt Mueller (the list goes on), there it is.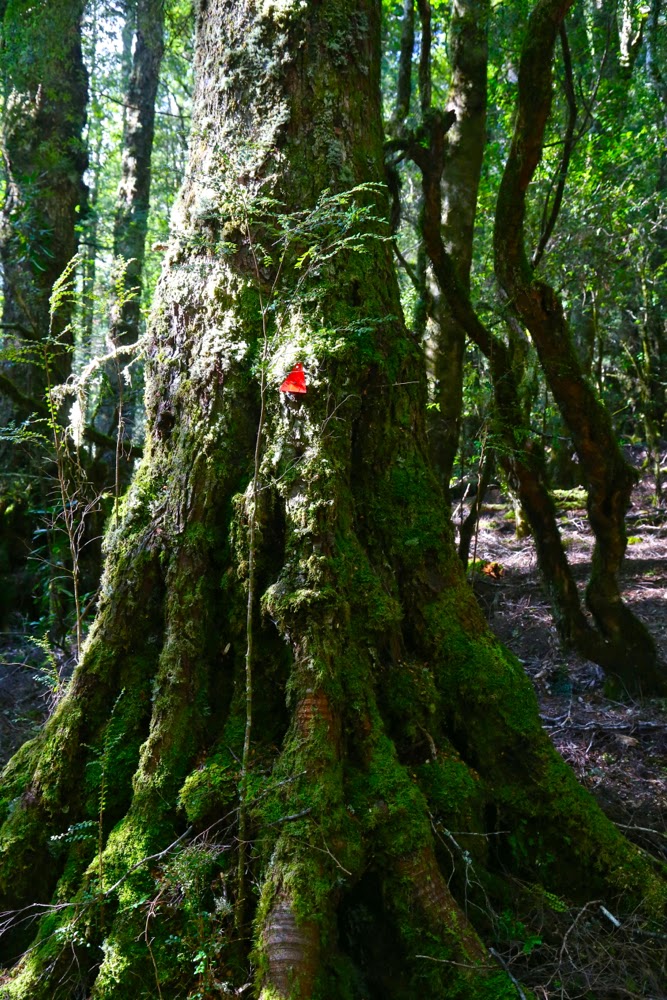 So, why have I waited so long to make its acquaintance, and why choose precisely this weekend to end the drought? I guess part of that was the knowledge that it has a track up it, and is therefor a mountain that can be done at any old time, and solo or in company; there was no rush. When other, less-hospitable mountains appeared on an agenda, it seemed more sensible to do them as the opportunity presented itself. But this weekend there was nothing else calling, and I have been sick in bed all week, so it seemed a perfect time to do a mountain that has a track. (Tracks are much less demanding than making your own way through 'scrubbery').  The day packs from last week's failed attempt at getting out of the house still littered the bedroom floor. No packing was needed – just a bit more health than last week. I was no longer running a temperature. Let's go.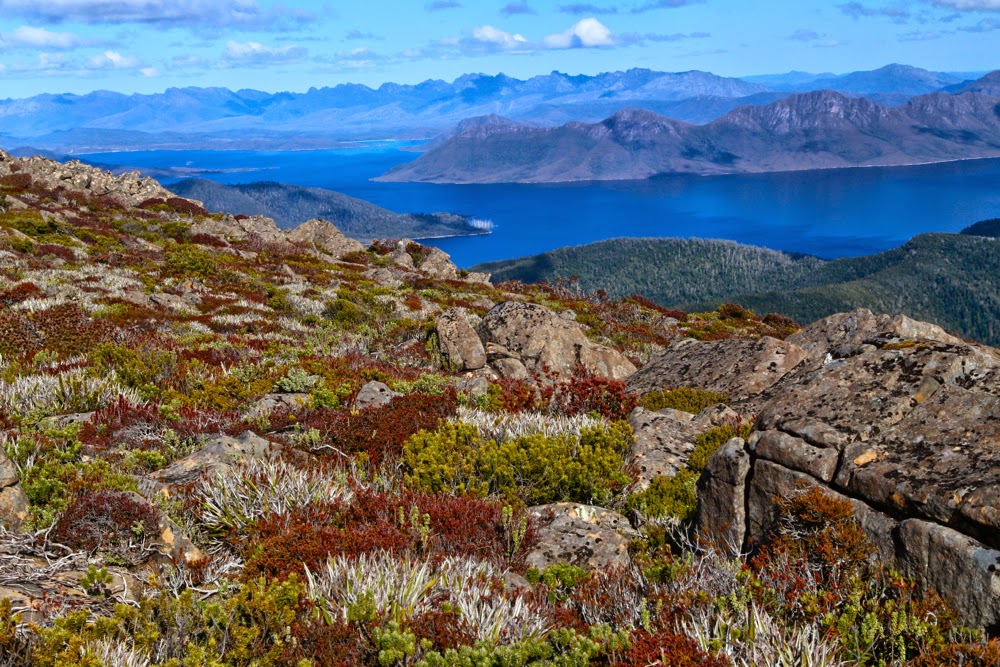 Unfortunately we had a flat battery and required the services of RACT before we could get started, killing a precious hour, but at last at 11 o'clock we were in the carpark and ready for our mountain. The sign said 5 hrs return, so even if we took the time it said, we still had enough light. Ideally we'd be faster than that and would get a decent chunk of the long drive home in the light. The early section of the walk is through myrtle forest with lots of lush moss and brown humus – not as green as some forests, but refreshing nonetheless. One goes through a sort of nature trail for a very short way and hangs a left where indicated by a sign to eventually go along a road for a couple of minutes, from which another sign points right, to the top, and the real climb begins. We took 11 mins to negotiate that kind of "pre-start" area.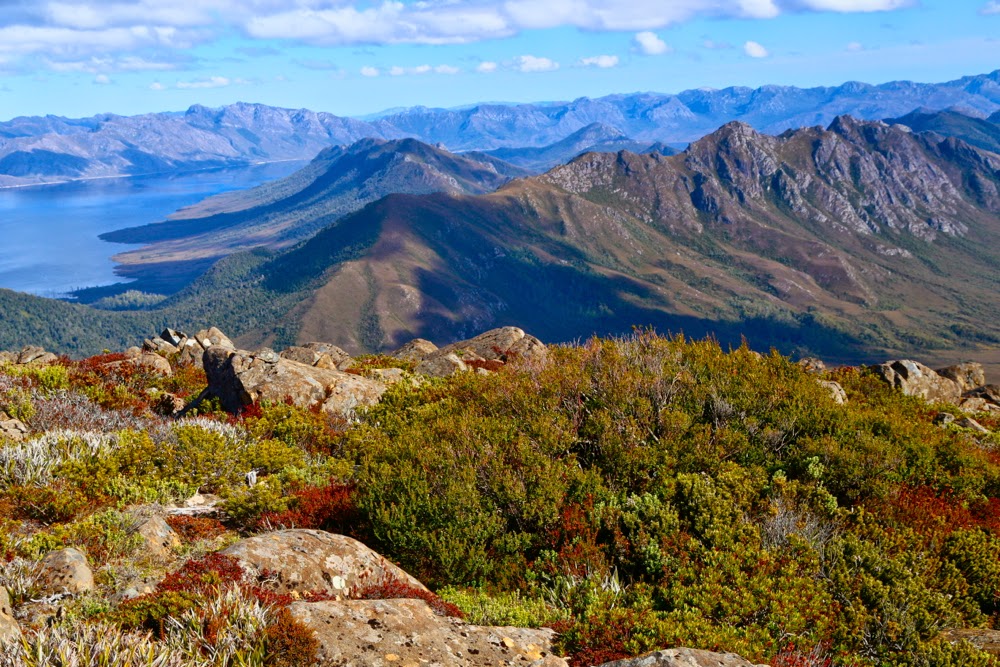 The real climb is good and steep. After 36 mins (for us) the forest type changed from being predominantly mixed myrtle to a congeries of melaleuca and rather skinny pandanis. That pleasant band only lasted 12 mins, so that after 48 mins of climbing from the road, we emerged out of the forest into very low scrub, and our first close-up view of some dolerite columns that marked the cap of the mountain we were climbing. We also got our first – very exciting – view of water below and of our surrounding mountains. It looked as if the summit was just perched there above the mini organ pipes, but it took me another 21 minutes to actually touch the trig from there. Bruce was tired by that stage, and it took him about double that. I realised as I gave way to the irresistible pull of the summit that although I adore being on mountains for the view and the sense of infinitude from the top, I also love the act of climbing, even on a day like today when I have been sick and am not able to push my absolute limits. I am still able to push my own available limits of that day, and even that is pleasurable.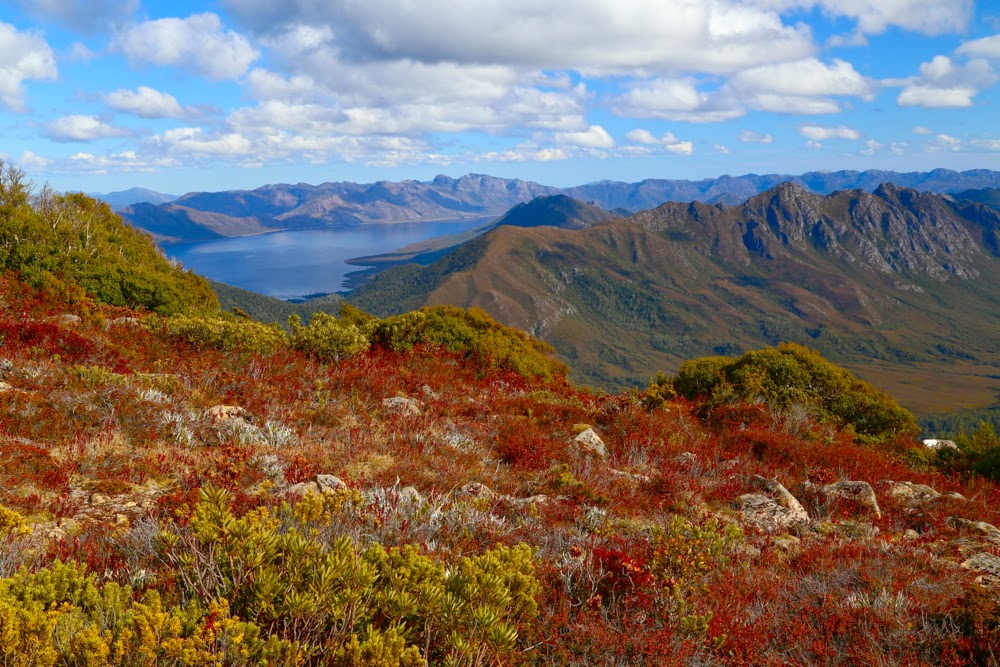 We descended a bit from the windy summit to perch on a rock and enjoy our lunch gazing out at the lakes far below us, and the shapely Sentinels which I adore, before a descent that was the same speed as our ascent, afternoon tea at one of our favourite little cafes in the world, viz. the Possum Shed at Westerway, with brilliant coffee and luscious cakes, and on to Launceston where we arrived in time for dinner. A goodly day.