Mt Snowy South Feb 2014
I have heard a lot of different stories of groups who tried to summit Mt Snowy South and failed, so I was not full of confidence as our nice small party set out, but the rainforest was so beautiful, it hardly mattered. Meanwhile, the climb to Lake Skinner helped clear my head from the overdose of caffeine I'd had to make sure I stayed awake, having got up at 4.30 in order to join the others in Hobart on time – and the conversation was fun. Up we climbed.
Lake Skinner surprised, as it was a beautiful blue that I associate more with the glacial lakes of Europe than with Tassie.
After morning tea by the lake, we set out to finish off the climb, up onto the main ridge and over the boulders to the summit, out of sight at this stage. After a short amount of time two of us found ourselves alone at the front, and decided to have fun moving nice and quickly up the boulders, chatting while we went, but not stopping – just a nice steady but satisfying pace. It was very enjoyable indeed to be allowed to go at our own pace to the top and just meet the others there. We were both exhilarated by the climb and the dancing on the rocks of the ascent. When we reached the top, neither wanted to touch the summit before the other, so to maintain the non-competitive nature of what had taken place, we held hands to jump onto the final summit rock, ensuring we touched it simultaneously.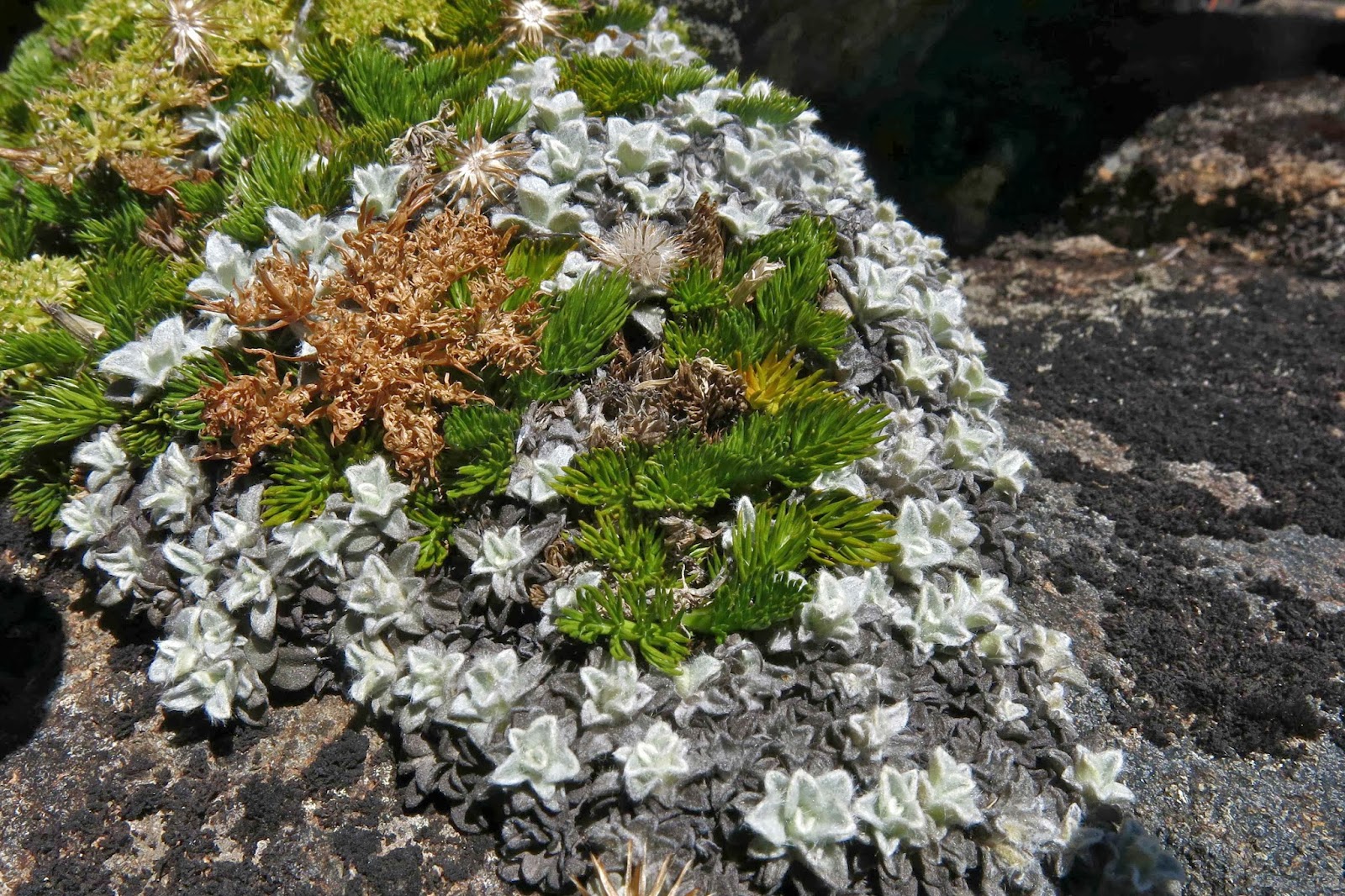 A summit is, after all, a summit, so of course it was good to be up there in the grand arena with its sense of space. However, I enjoyed the colours, textures and shape of the boulders as much as the rather murky vista. In terms of view, it would not rank in a list of my all time favourites. We all, of course, enjoyed our lunch break surveying the scene, but for me, this particular mountain will be remembered for the fun of the scramble to the top rather than what I saw once I got there.
More chatter filled the way down, bouncing again over rocks, descending past the pandani overlooking the lake and dropping further through the inviting green rainforest to the car. "Make sure you keep singing all the way home", my new friends encouraged me as we parted in Hobart, having been told that that's how I stay awake on long journeys. After five hours of solo driving (two and a half each way), my voice was quite hoarse as I pulled into our drive.