Marriotts Falls 9 Dec 2012
These falls involve only a short detour from the road going past Mt Field National Park, and are near the tiny township of Tyenna. A signpost from the main road directs you to the carpark. It is 3 kms each way to the falls, which are on Marriotts Creek that flows into the Tyenna River. The walk is pleasant enough, although not one of my favourites.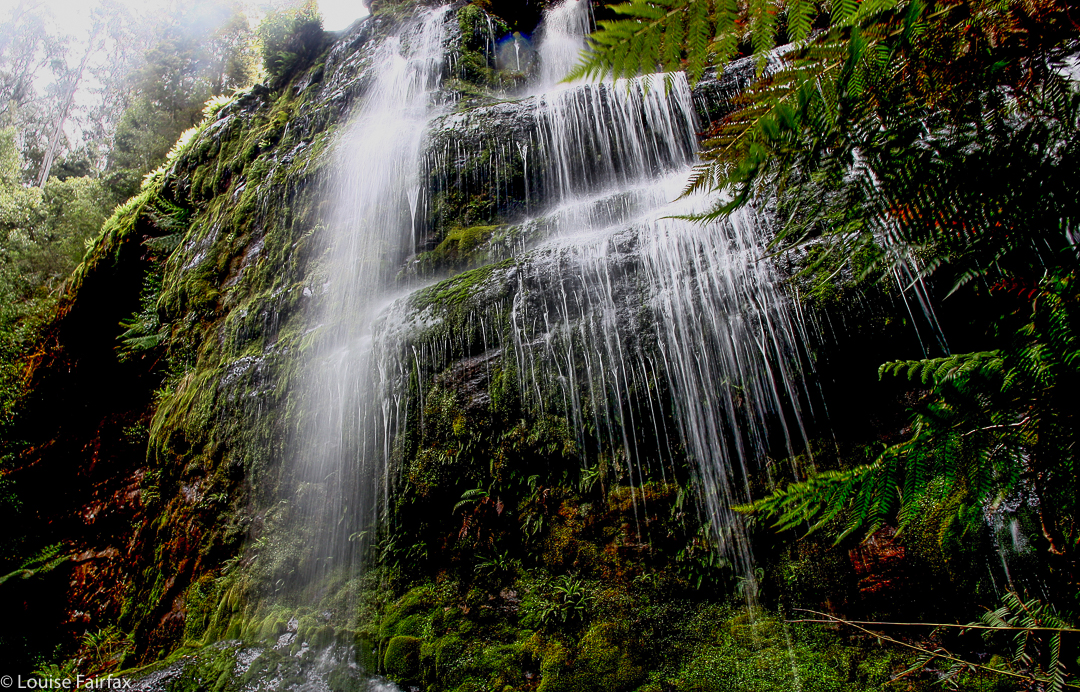 I visited the falls when I was passing by, having come from climbing Clear Hill and the Needles, and this did not happen to be waterfall season. I therefore haven't yet done them justice. (I also own much better equipment these days). A return is necessary.