In the Peter, Paul and Mary song, "Well, well, well", they sing: "God said a fire not a flood next time". With regard to my attempts at Mt Nereus, it was the reverse, … with a twist. The first time, we were "droughted" out, with not enough water in the single yabby hole to fund our starters (albeit only two of us) on a long, hot day. We were scorched and parched.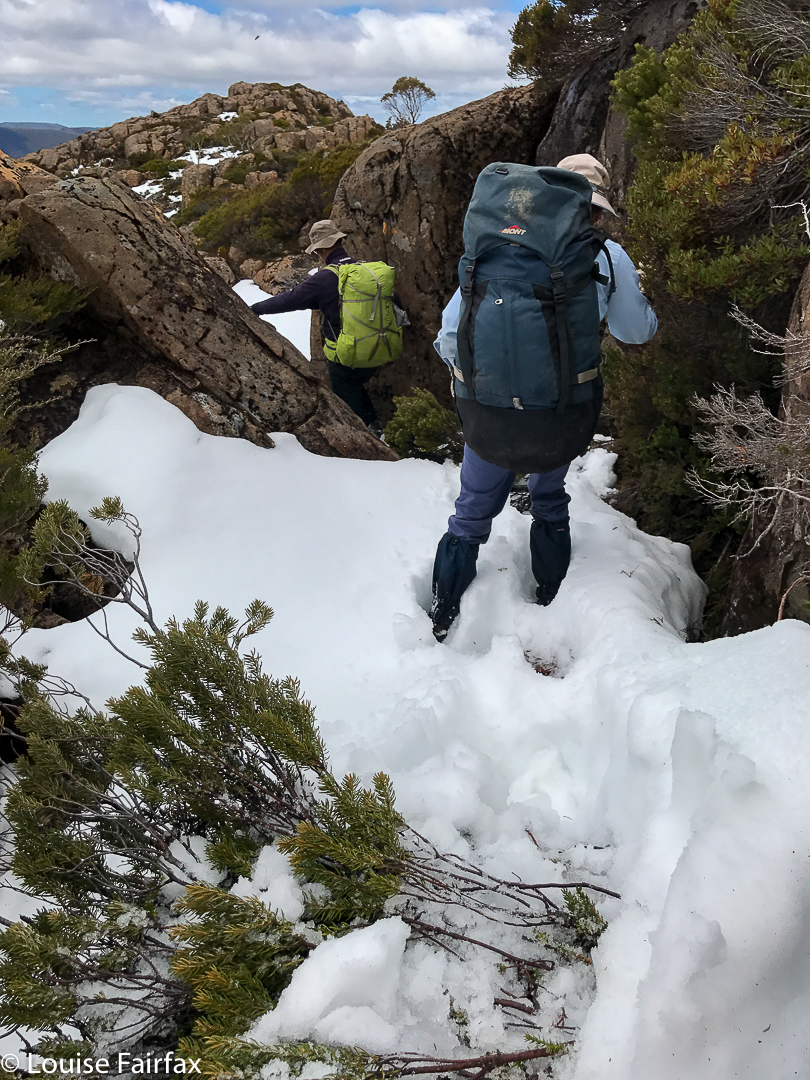 This time, we had so much snow and rain that we failed to make the distance we needed on day two, thus making day 3, summit day, impossible. Ah well. Third time lucky?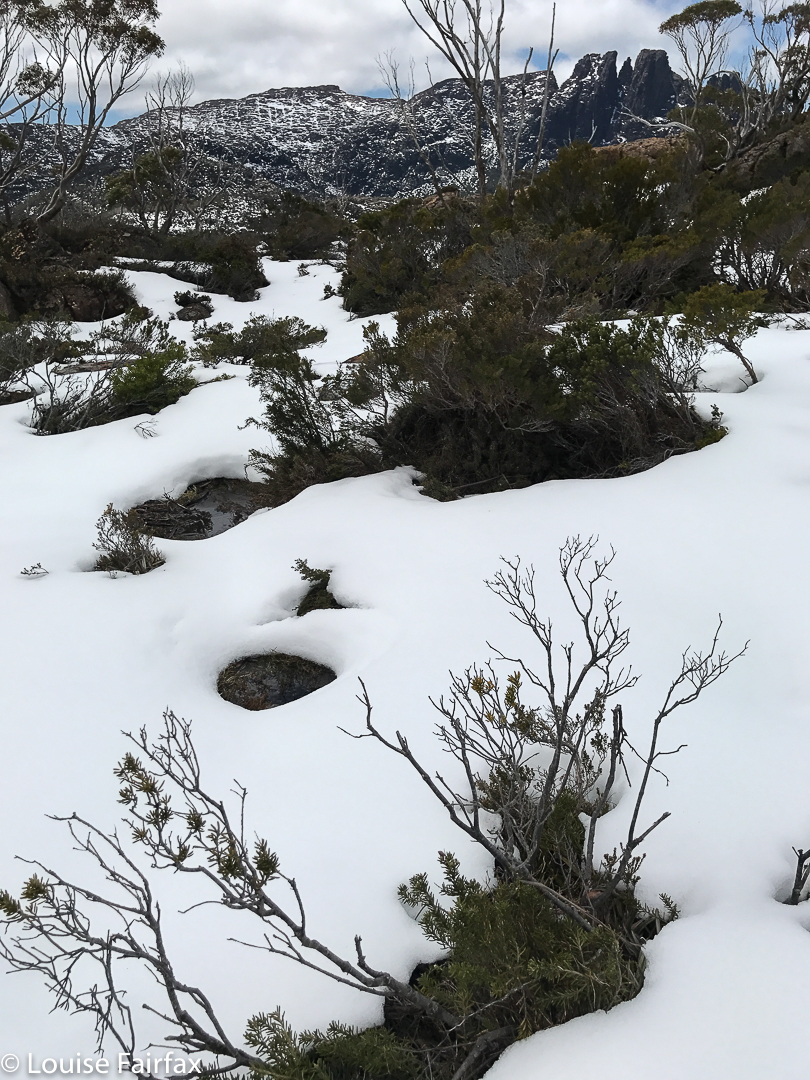 It was a beautiful trip, and I'm really glad I had that time in the wilderness. I love seeing my mountain friends in the snow. Here are some shots of day 2, and our climb up Walled Mountain. Sorry, but they are just phone photos. My intent this trip was summiting, and I didn't want to slow myself down with my heavy camera gear.