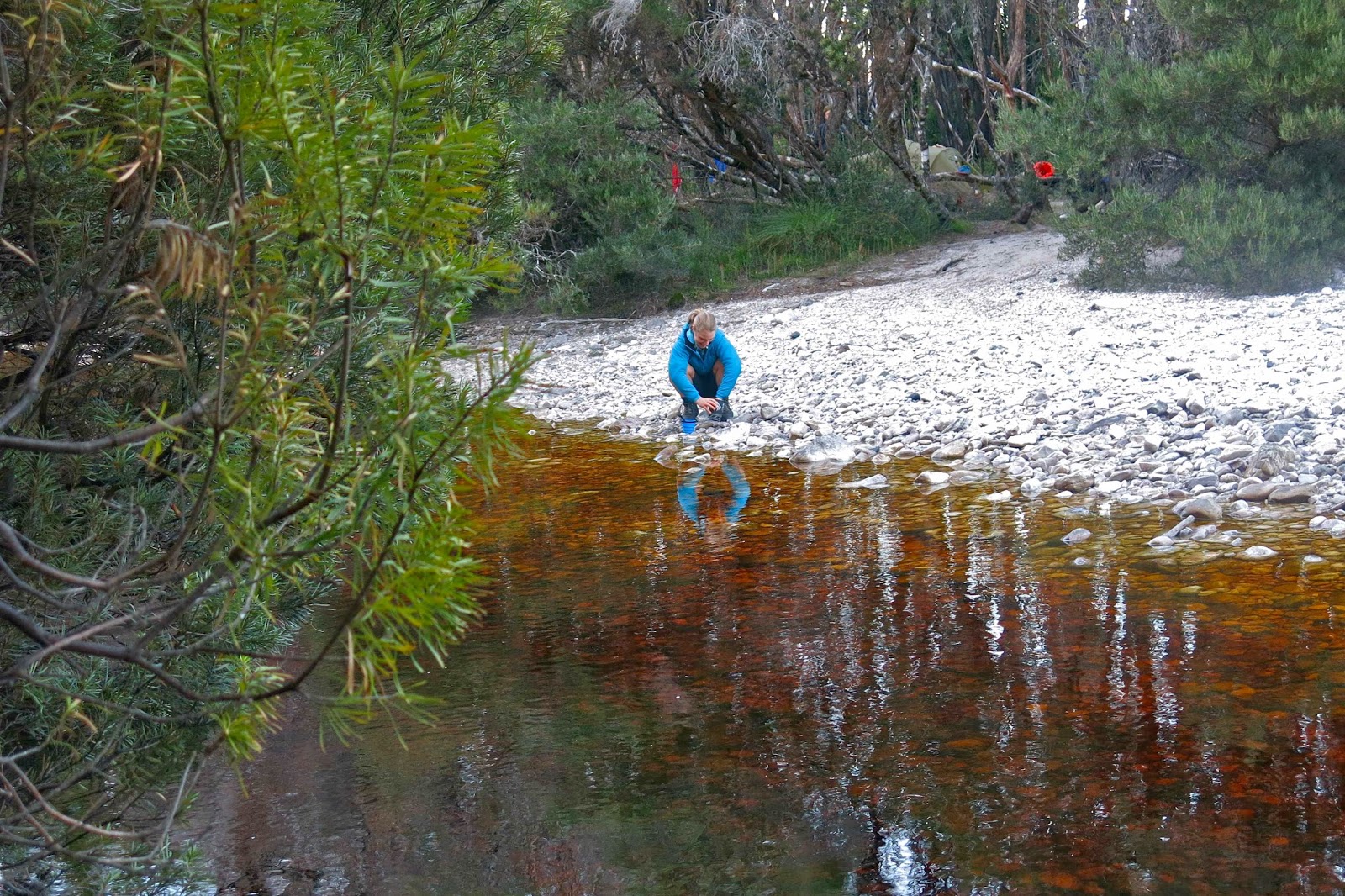 Is this the best washing up sink in the world?
Mt Robinson.
The group ambled along on our way to Mt Robinson, walking and talking together until we reached the place where the spur we wanted headed up the mountain. The map, showing a nice smooth spur, omits the unclimbable cliff faces that preclude many possible routes, but we followed up the gully leading to the summit, whilst being on the less scrubby (burned trunks) spur beside it, keeping an eye on the gully. On the return journey, we went to the then right side of the main cliffy obstacle, and had a fine route down. The views from the top were superb, and no one seemed to want to leave until reminded about swimming in the river by the tents. (Two of us had descended from the Western Arthurs to join this group who had walked in using the Port Davey Track. See natureloverswalks.com/wester-arthurs-2014/ if you want the first three days of this trip).
The Walk out.
My pack was substantially lighter after I'd eaten so much – or so the scales at home said – but I found it felt just as heavy as on the first day, which is sad. It ended up taking until nearly 4 pm by the time everyone had returned and was ready to snack in the carpark. The salted crackers went down very well (although I was hanging out for chocolate cake or Devonshire tea after five days in the bush).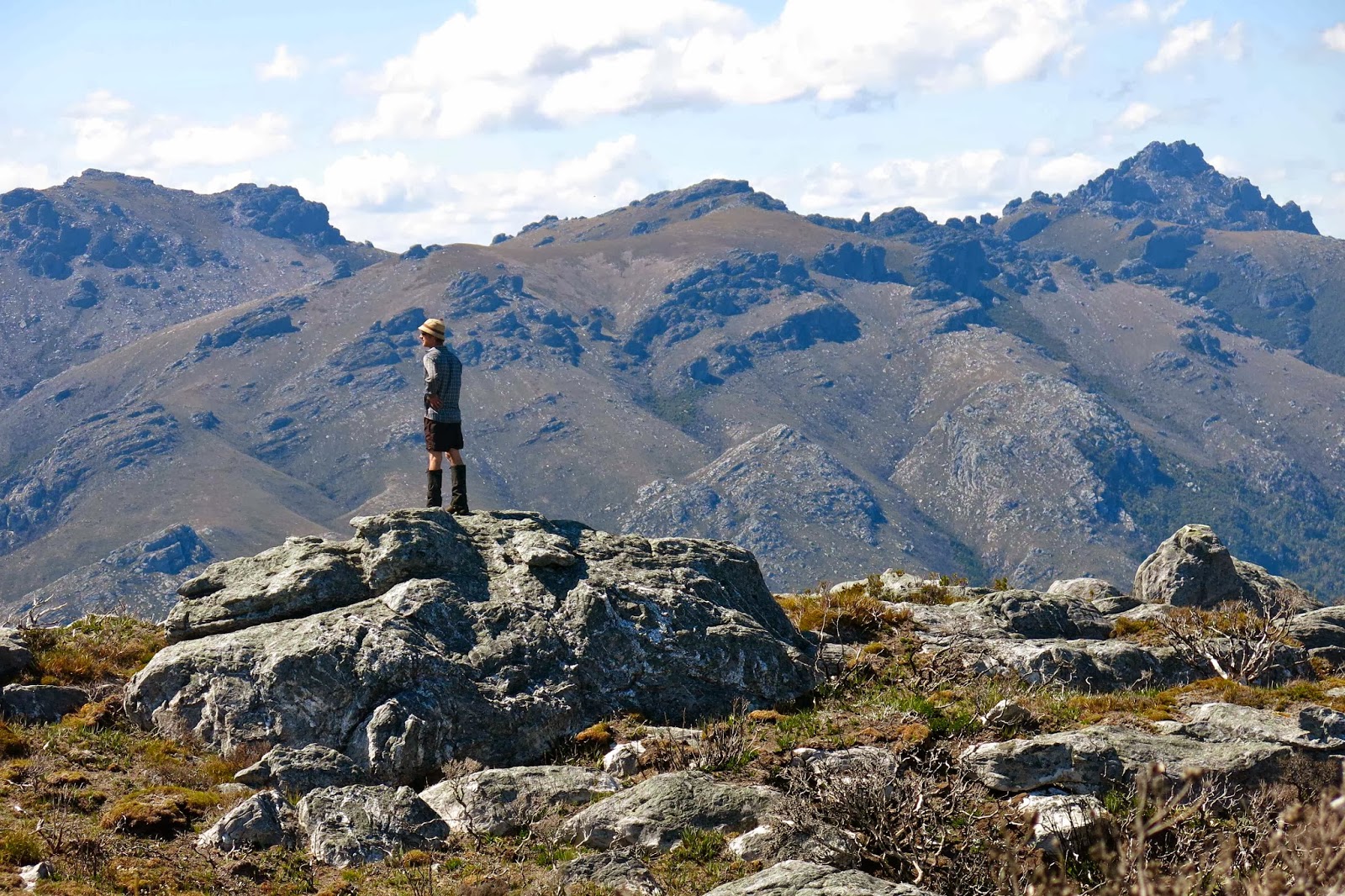 Crossing Creek, our base camp.
I had picked up a head cold and was not well enough to drive even at the speed limit, which dragged out the final Hobart to Launie stretch, but we made it home alive and with a packload of wonderful memories.
9.2 kms +895 altitude gain = 18 km equivalents for the Robinson day.