Coal Falls 1 April 2015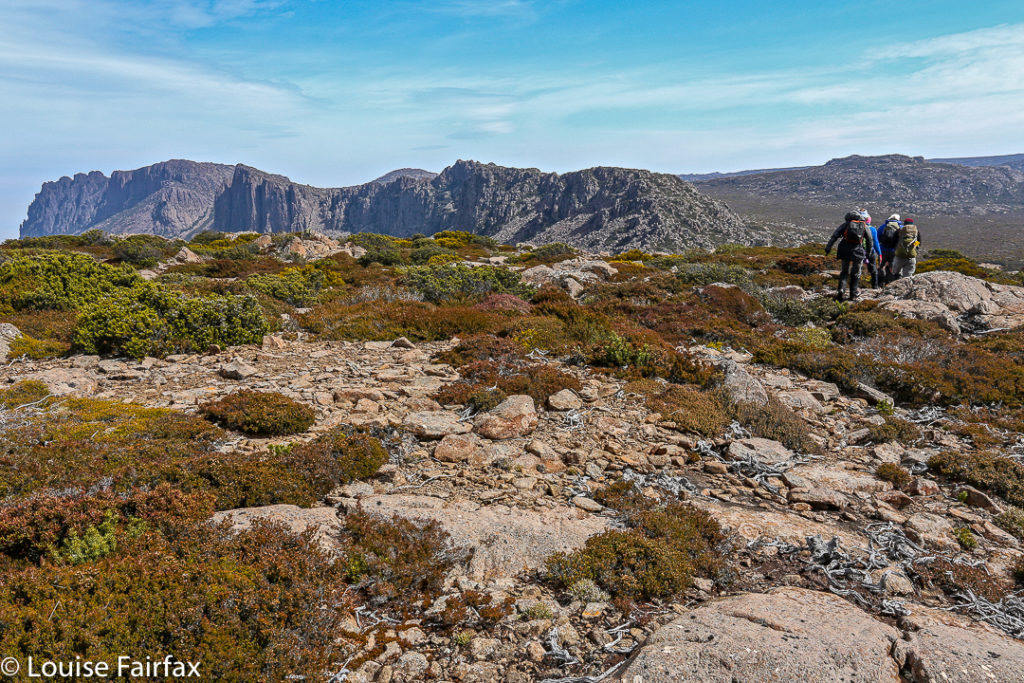 Heading along the tops before dropping down to the falls
This was, it seems, not a good time to visit these falls, in that the flow was most unexciting – so much so that I didn't even bother to take a photo of the falls. Downstream was a lot prettier, and the walk there was fun. I am publishing here in case others would like to see the route we took to the falls. We went up the track to Broken Bluff, along the tops off track past Storys Bluff, and then down, also offtrack, past the falls, along the creek and back. We picked up bits of an old track at some point on the way down. It's not a walk for those who need a track the whole way.