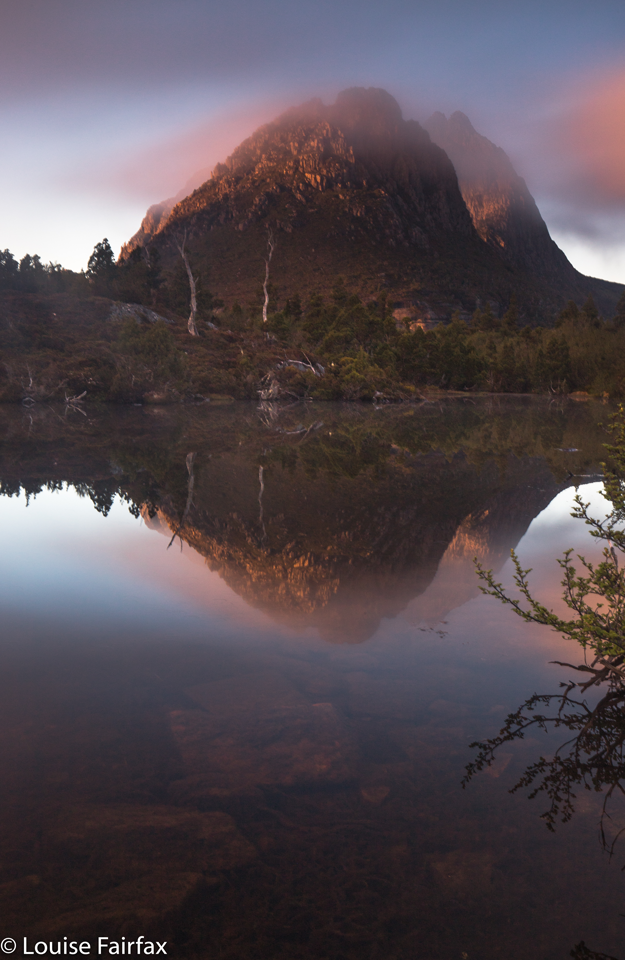 The forecast was good. I found a kind neighbour to mind my dog. I was off. I was excited … until I found myself at a locked barricade at the start of the Dove Lake Road. I had heard rumours of this, but my head has been in the sand this year. Bang. Reality hit me: We northern Tasmanians have now been officially locked out of our play area. The tourists have priority (although we are the ones whose taxes go to Sparks and Wildfire). I have had so many fun times in this playground – times when Bruce and I would dash up after work, have a picnic tea by the Lake, and then proceed to Waterfall Valley Hut for the night, doing most of the trip in the dark. We loved it: a bygone era, when Tasmanians were allowed to play in their own National Parks. They were also days when the paths were not littered with toilet paper, and our eyes were not assaulted by signs that assume the reader has an IQ of about 50, informing the intruder to hang on, to be careful, to walk in a single direction … pointing out that if we step over a huge cliff, we will surely fall.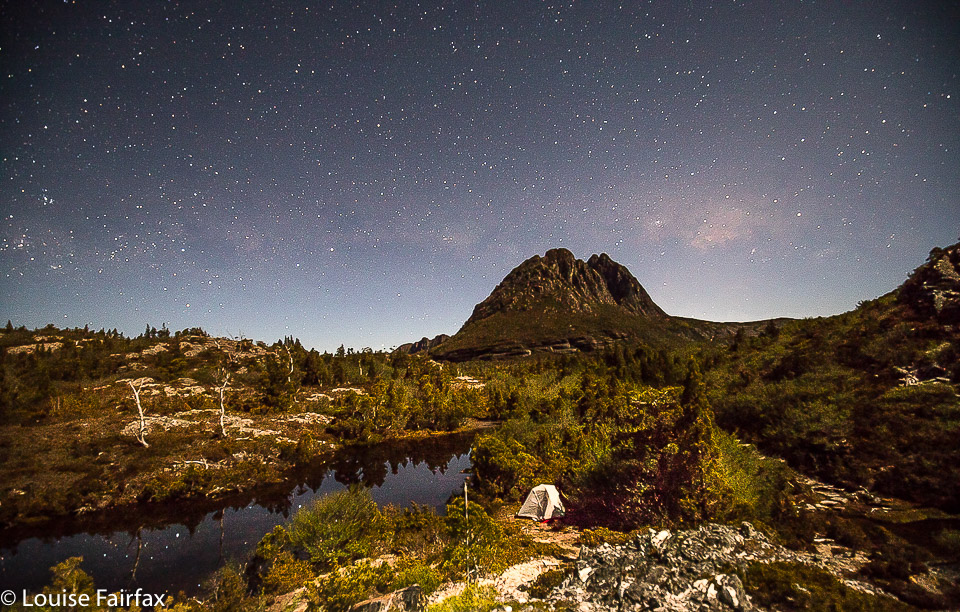 I sat near the barricade for an hour, after which time the precious tourists had finished being shuffled, so many sheep going baa (one guy [unprompted] complained to me that he felt like he was in a factory on a conveyor belt) to the lake, and I was allowed in, hotly pursued by others who wanted access for the evening. Unfortunately, I had camping in mind, so set off at a trot over the hills and far away, over the back of Cradle. Having been locked out, I had to speedwalk in the dark, but that doesn't matter, as I'm just a local, a faceless nuisance whose needs don't register on the great desks of the money makers. I also, of course, got to choose my tent spot and to pitch in the dark.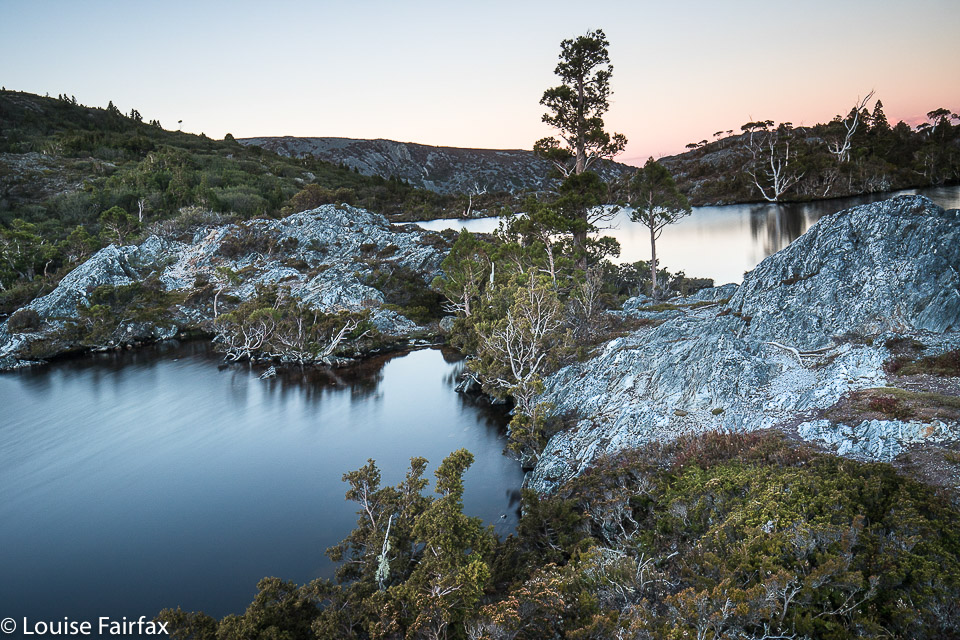 Despite my swearing at Sparks and Wildfire and the government, I did enjoy my evening in the mountains. It was a mild night, and I had fun with a spot of astro photography. Next morning, the scenery made me forget the travesty of the loss of my playground and I delighted in nature's wonder (lots of photos here) before downing a quick breakfast and getting back out before the busloads began. The Wilderness runs to timetables now. If that is "wilderness", we need a new word for the real thing that is being denied to us. What a pity these bureaucrats use words they don't understand. How is it that the fate of all that beauty is in the hands of people who have no personal acquaintance with the object of their edacious decisions?