Quite some time ago, several friends had told me about the existence of a waterfall at Cornwall, but no one could tell me where it was. I had a good map stare, and decided where I thought it should be, or hoped it might be, and drove to Cornwall to test my theory. I got to the road I wanted to follow, but grew uncertain as to whether I was allowed to go along it. Luckily, someone looked to be home at the nearest house, so I asked, and they said it was fine to go along, and yes, there was a waterfall along there. My dog was even welcome, but as they warned me that snakes were likely, Tess had to view the falls on the lead.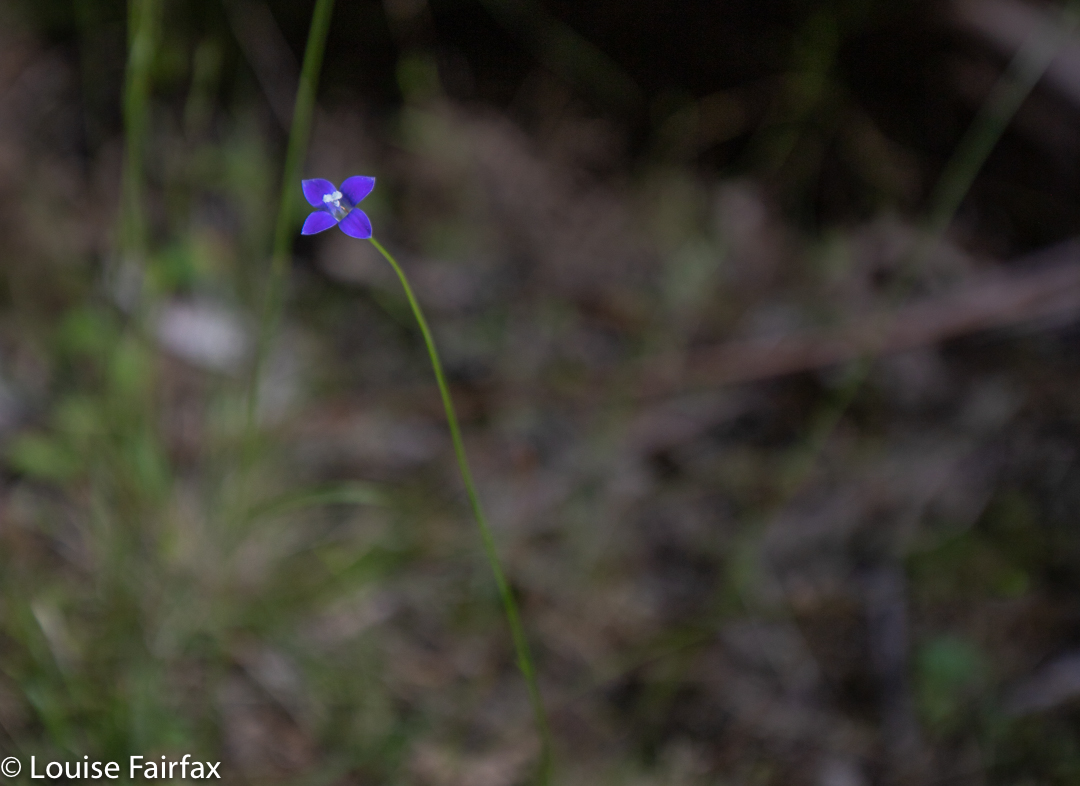 The forest was pleasant enough, and the walk far too short to justify a long drive,  but it was a nice place to be if you happened to be passing by on the way to the coast. On my first visit, there was only a trickle, so I waited for a decent dump over on the east before returning. I decided the rain of last week should do the trick, so called back in on Friday. I was rewarded with water falling this time.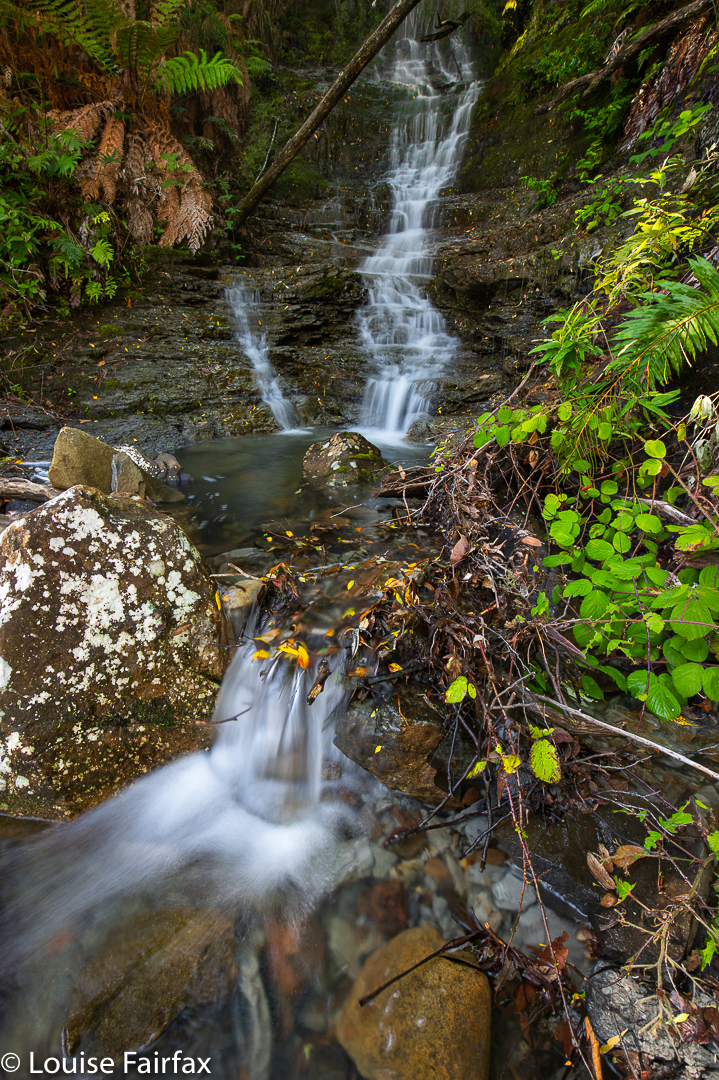 It is worth going a little beyond the falls, as far as the next creek. There is an old "building" of interest, covered in greenery in that next gully.  There is a place to park where my blue line begins.