England Lake District. 2017. On completion of the Wainwrights, Essay 2.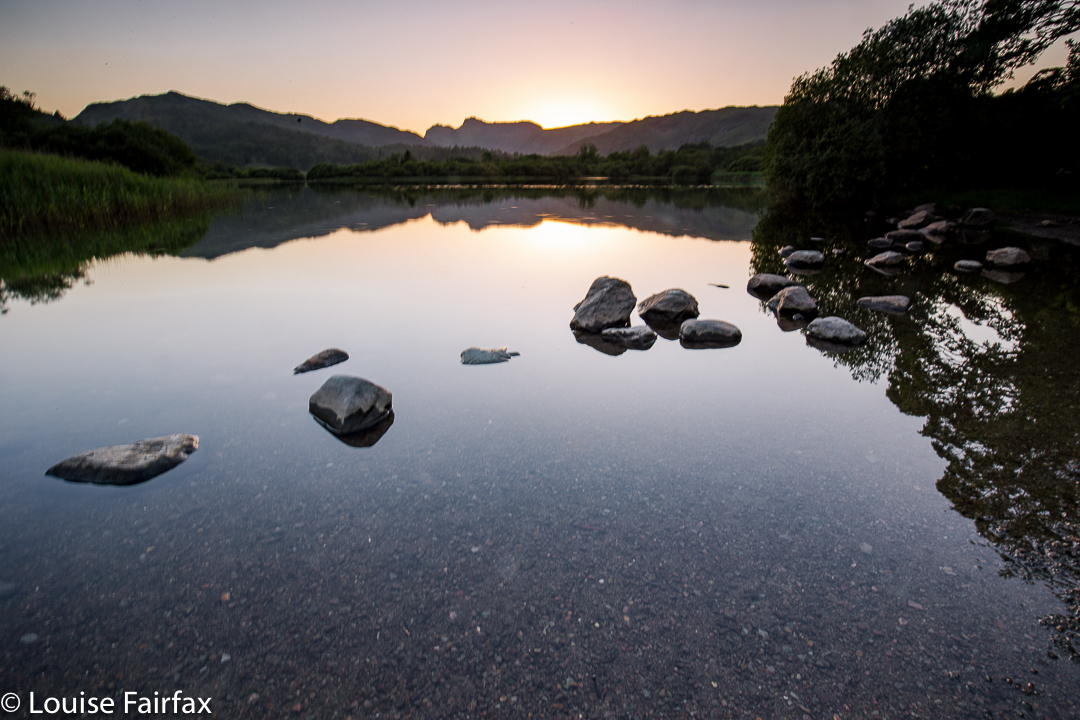 I have completed "climbing" all the Wainwrights: namely, fells, or what I mostly call mountains. What is  a Wainwright? The definition is operational: it is a fell or mountain that the late Alfred Wainwright immortalised in his wonderful series of ink drawings of what he considered to be the best Lakeland fells. There are 214 of them, published in seven delightful little books.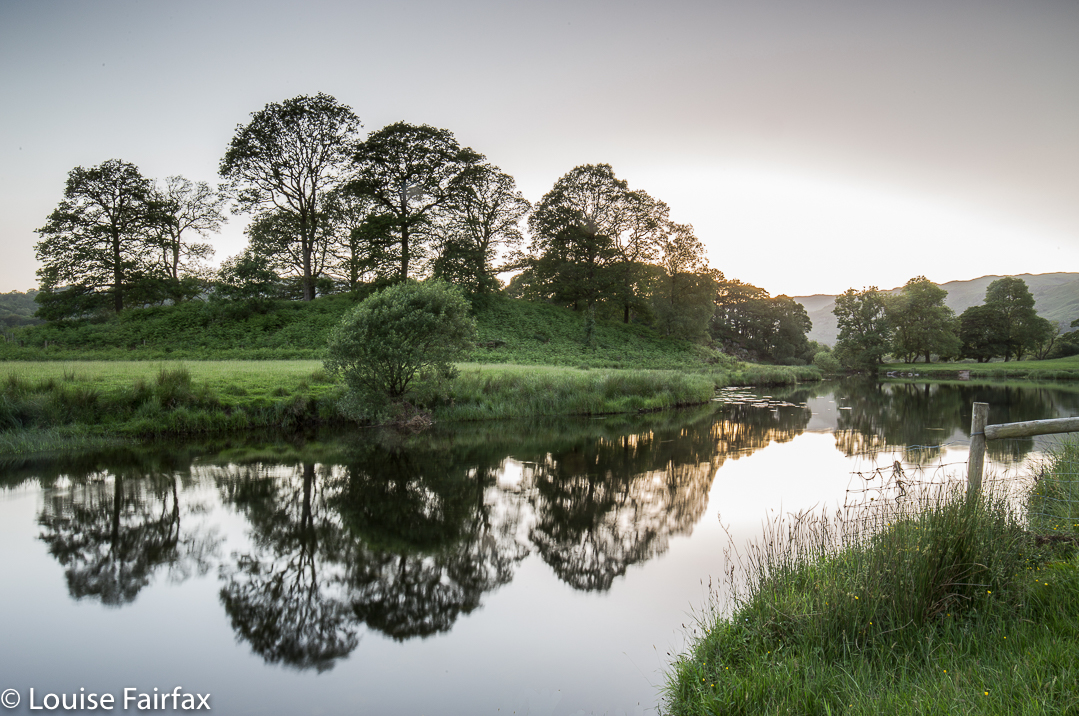 The Lake District is also, of course, about water as well as beautiful mounds.
I talk of "climbing" the Wainwrights. When I say this, do not picture me with a helmet, rope and carabiners, being belayed up or down a cliff. There were cliffs, indeed, and I chose that route for fun on several occasions, but never with fancy equipment. I use "climb" in the same sense that I say I climbed the stairs, or climbed a ladder to prune my trees. When Julie Andrews in The Sound of Music sang that we should climb every mountain, I don't think she had ropes and helmets in mind (although, of course, I agree that we should).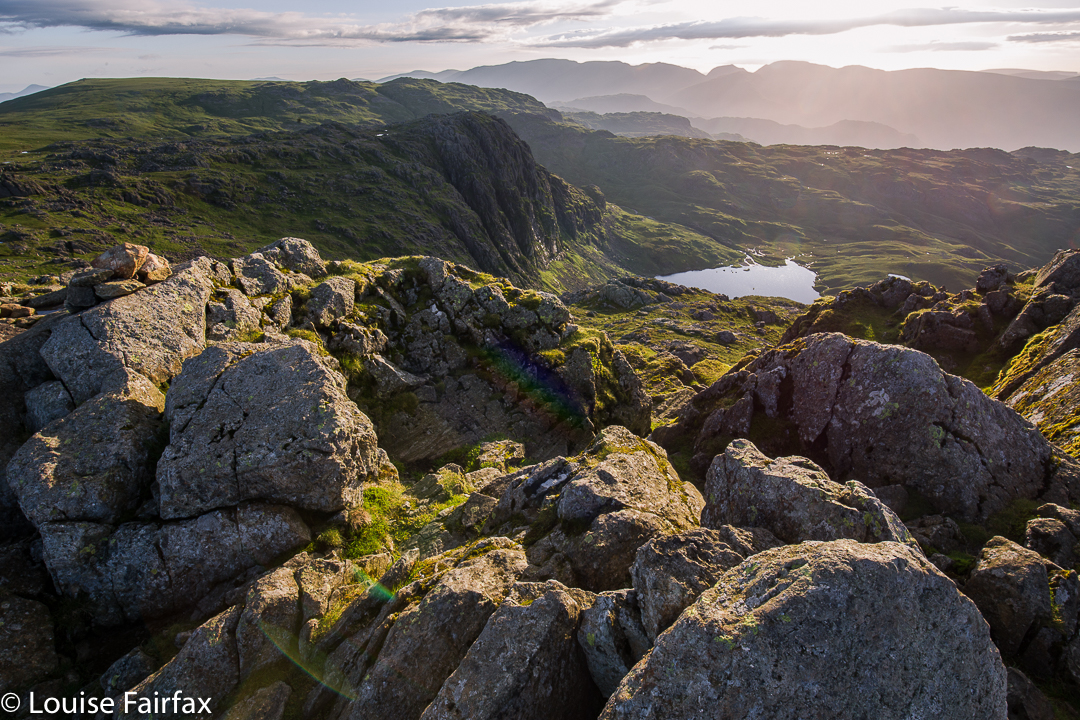 Dawn from the Langdale Pikes (Harrison Stickle here). I was so excited to be in the Lakes (and in Europe) I got up at 4.10 on my first morning and climbed 6 mountains before breakfast.
And why do I refer to fells as mountains? Just because I'm Australian, and that is the name we automatically give to a terrestrial lump of a certain size. These English humps are no more or less mountains than Mt Amos, Mt Dove or many other shapes called mountain in my homeland. They are not as high as Mt Kosciusko, but the height difference between nearby base and top is actually, in many cases, more. The shape is also far more impressive. You would have real trouble trying to die on Kosciusko, but unfortunately, it has been proven to be more than possible to fall to your death on the fells. The cliffs have monster drops if you choose that approach. Things are as difficult or as easy as we choose to make them. I hope my choice of language doesn't confuse. I am writing about England, but I write as an Australian. My relationship to the fells is necessarily tinctured by my own background. As Kant would tell you if you read his first Kritik, knowledge is gained in relationship to existing knowledge; stimuli received within the context of what our brain already contains.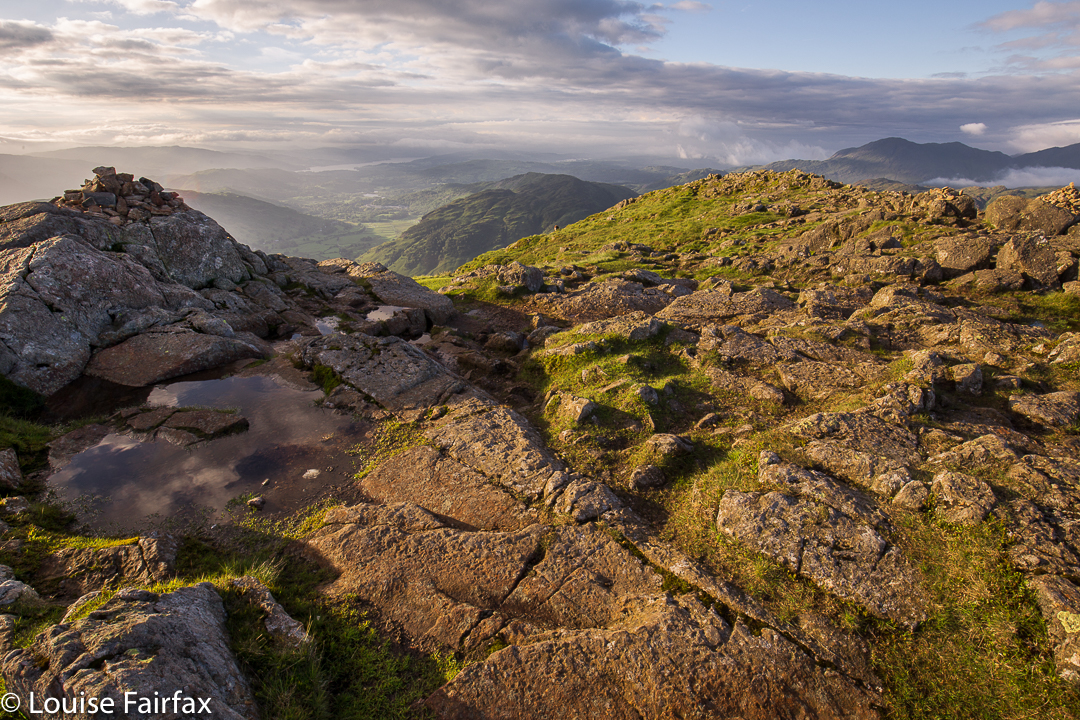 And how do I feel about completion? Please forgive the circularity and intentional banality, but I feel very complete. Every peak on the list has been climbed. There is something beautifully neat and tidy about that (funny, as I am not, with regard, say, to my house, obsessively neat and tidy, but when it has to do with lists, I am). At university, I always read every book on a reading list; here in the mountains, I find there is something satisfying about having a tick beside the name of every mountain. Yes, I know there are nasty words for this "disease", but it is actually quite a handy one to have. It wins you scholarships and prizes. More important to me than the ticks is the fact that every mountain is in some way "known"; every one, albeit briefly, befriended.
I have fond memories of almost all 214 mountains. As I see each, I remember happy incidents that occurred whilst climbing. I recall my interaction with its shape and surface. My satisfaction has nothing to do with any putative "achievement', but with something a little harder to pin down. To help me explain, let me recall for you a moment on this trip as I drove into Paterdale on day three to climb the two remaining fells there (neither of which was visible from the car).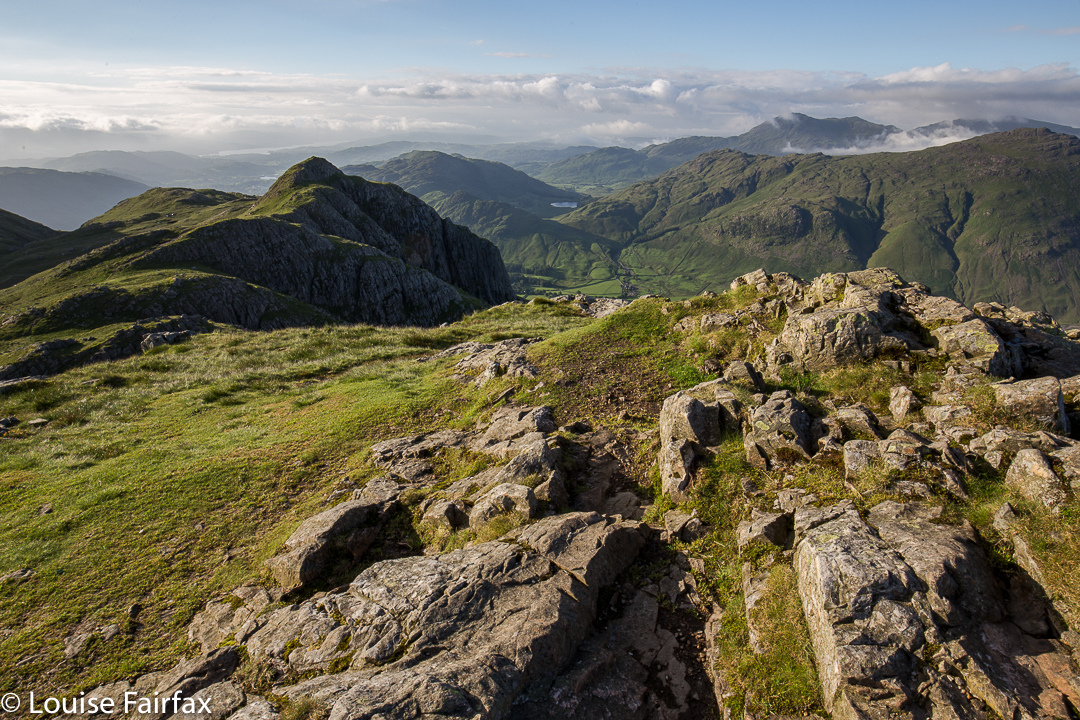 As I drove, my peripheral vision had the mesmerising treat of the louring silhouettes of all the surrounding mountains. They seemed so rich in shape, so alluring in their half-caught forms as I still, partially at least, concentrated on the road; so impressive and mysterious. I was in love with each one of them. I couldn't actually name any of them whilst driving, not without contextualising them in relation to each other, but they all called to me of a world of wonder. It was with a sense of awe and humility that I realised I had climbed every single one. I became teary as I drove and realised this was going to be quite an emotional journey. If I refer to the feeling of knowing I had climbed each one as "satisfaction", you will see that the chosen word has nothing to do with "achievement", but something far deeper.

 En route to Tarn Crag for another dawn sunrise
My physical abilities, sure, enable what I was feeling, but they were no end in themselves. I simply love to go upwards, and have a keen sense of, and attachment to, place. In the Lakes, I love both ridges and summits, I love the sheep that inhabit the high places, the wind in my face and time to think. I love the independence of self-propelled navigation. I love the complexity of the bumpy, glaciated terrain that makes it so interesting and casts so many wonderful shadows, the numerous shades of green on a single mountain, and the fabulous moody clouds that so often accompany my efforts.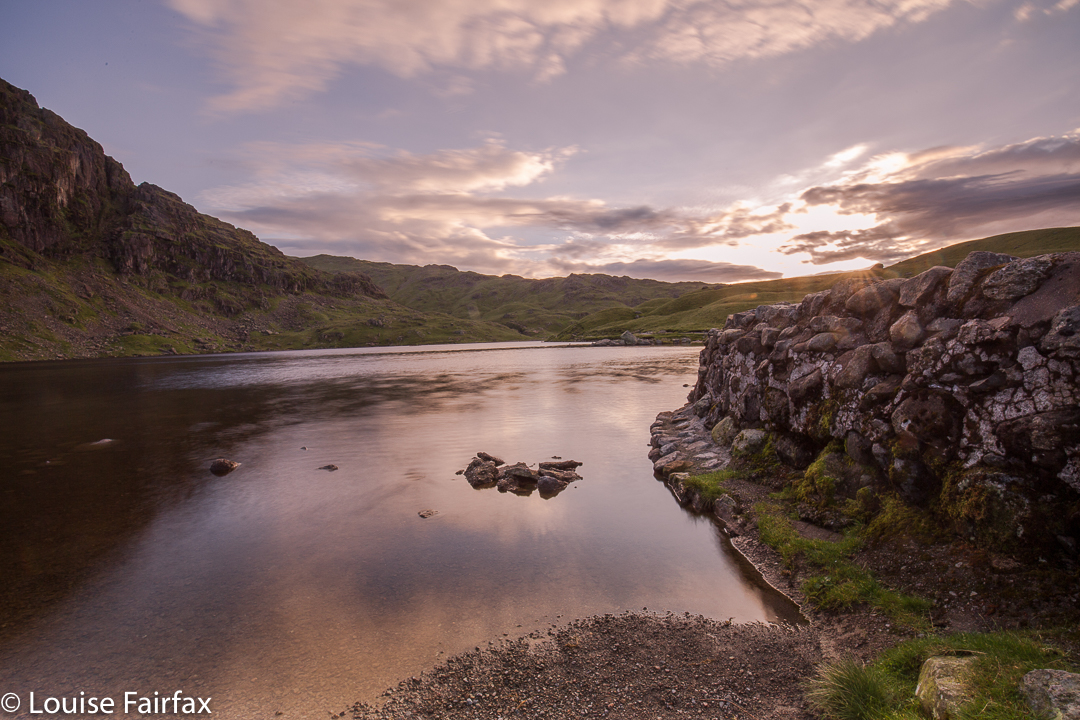 Stickle Tarn, pre-dawn.
I also love the way you can be out on a truly foul day, minding your own business in a pea-soup fog, and out of the gloom a shape might appear that turns out to be a human form. I don't regard this as an intrusion on my solitude (especially as I have been lucky enough to have these encounters in saddles rather than on summits). I love connecting with other people who are obviously as mad as I am. Other times, the shapes are just sheep; I greet them too.
Sourmilk Gill. Grey Knotts behind. Taken while climbing Base Brown.
At lunch or in the evenings, in the pubs over soup or steak pie, conversations begin easily with strangers whose kindred spirit to mine is signalled by their boots, or the pile of maps beside them on the table, or a fine specimen of a camera. I enjoy the camaraderie. We compare routes or destinations, or discuss the merits of ViewRanger.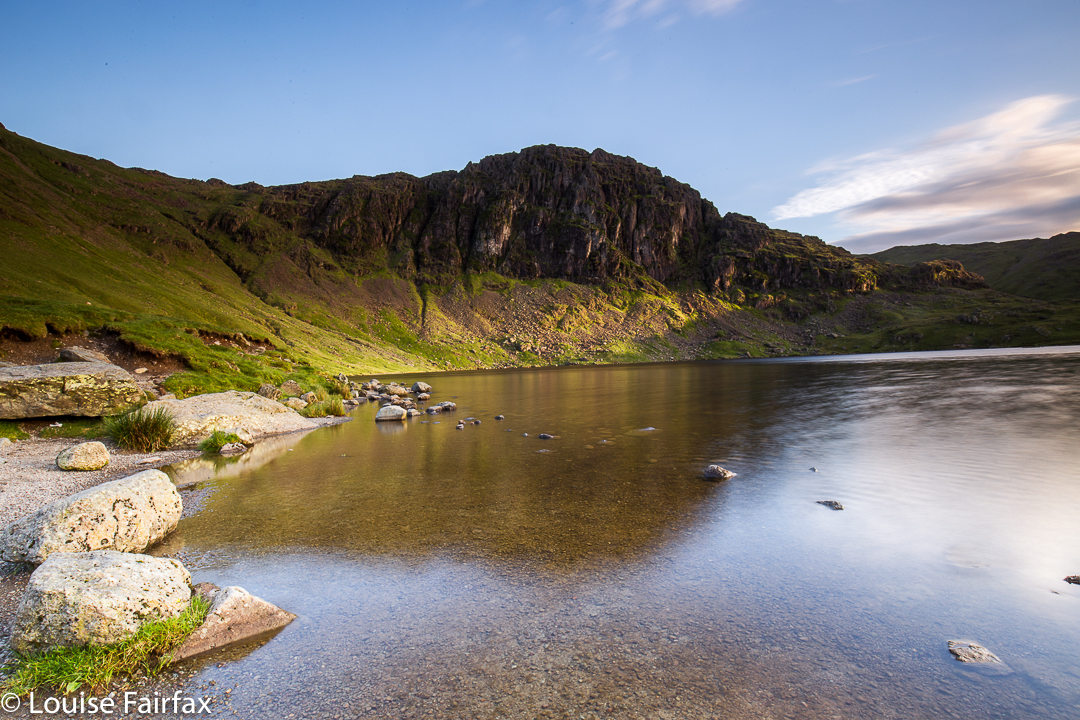 Pavey Ark from Stickle Tarn.
I have now completed all the Wainwrights, but am all too aware that my relationship to these wonderful mountains is only "party deep". We have met once, over cocktails. I don't know them with the kind of intimacy that comes with a longer, less superficial relationship. As a result, I have already started on round 2 of the Wainwrights. Old friends are good friends. I am enjoying deepening my acquaintance. Some fells I climbed first with my husband when we were little university students. I have forgotten many details. It is great to be reminded of my first encounter.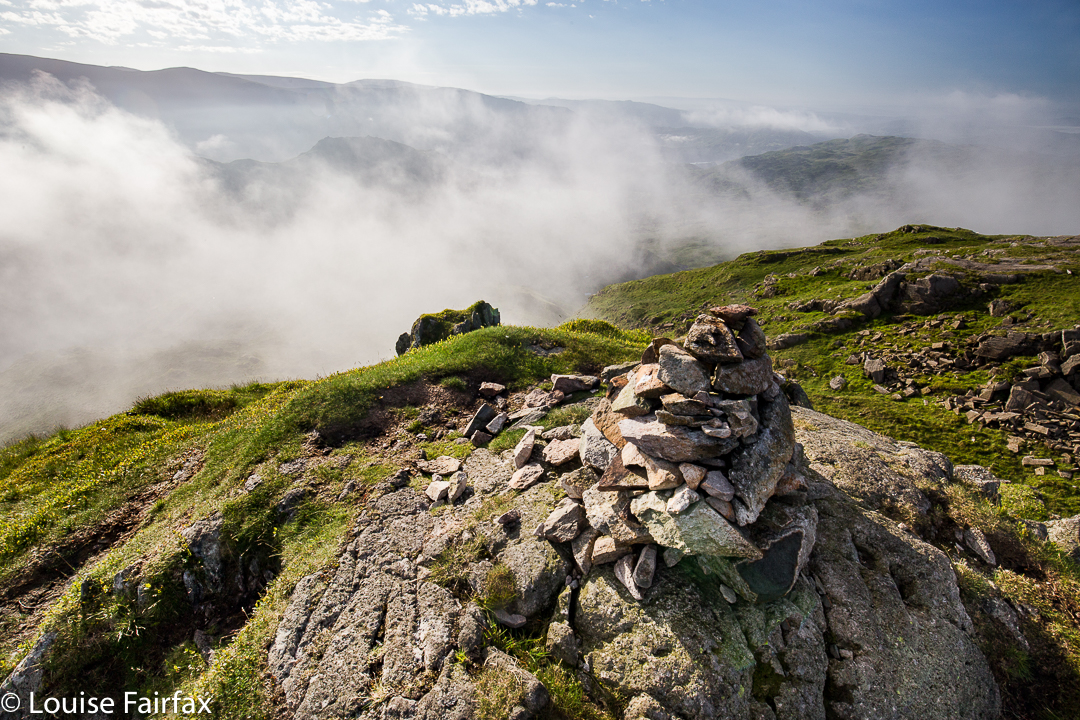 Some of the first of my round two list were Maiden Moor, High Spy and Dale Head. I repeatedly ran up these for training in the early 1990s, fabulous inclines to make me fit for the approaching World Championships, my focus at that time. Now I walked up carrying my full-frame DSLR and tripod. For the first time, I photographed them. For the first time, I took in their detailed structure. In the nineties, of course I noticed the fabulous views over the edge that they offered, but this time I had more time to appreciate it. No World Championships were pressurising my horizons this time.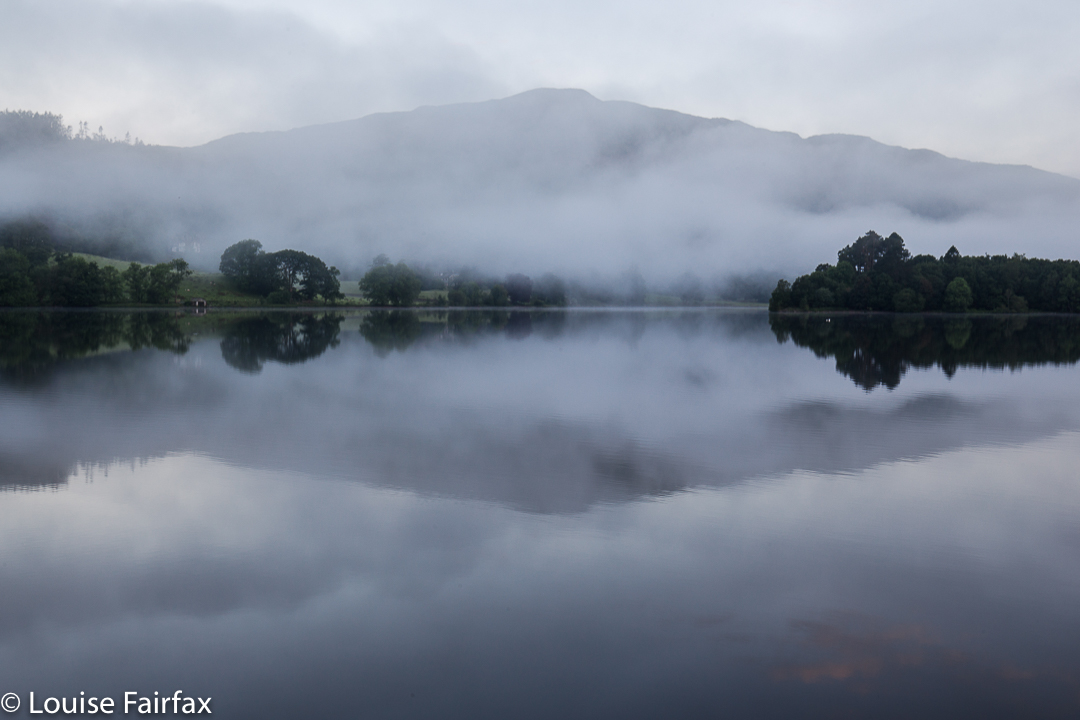 I can't wait to repeat old friends like Fairfield, Robinson, Great and Green Gable, Haystacks – all fells that I did a long, long time ago, and many of which I didn't even photograph, as photos were exorbitantly expensive back then in film days, and on a student budget. I am excited. Completion is a new beginning, not an end.