Mt Balfour, Balfour Ghost town, and Frankland River Walk.  Tarkine day 3.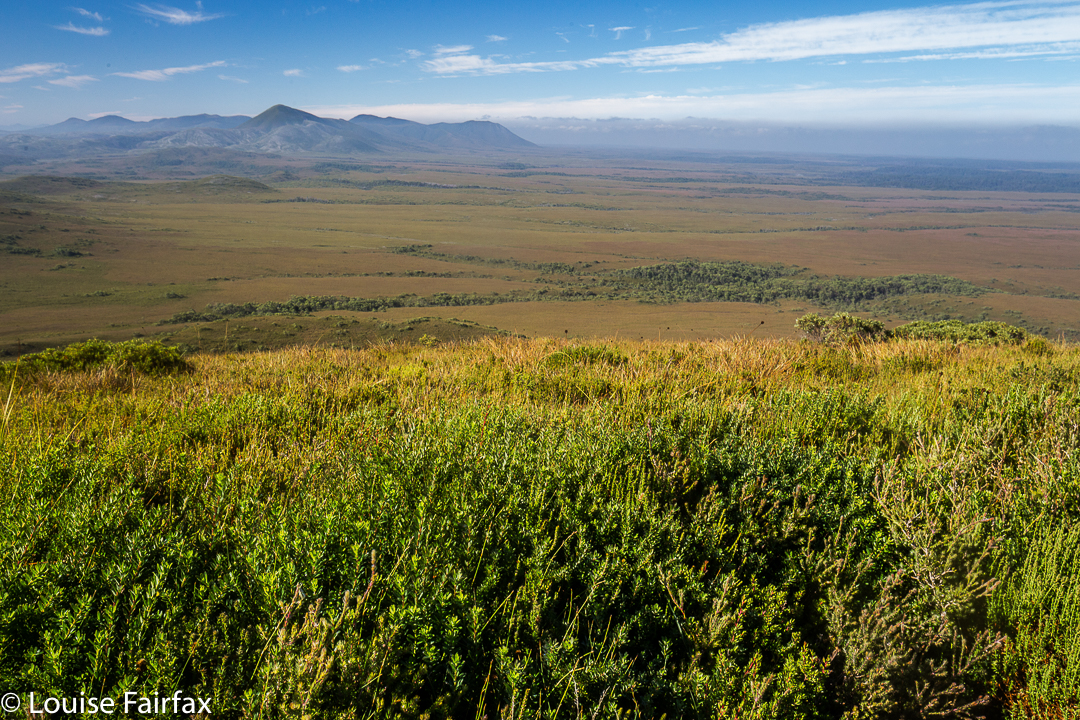 After breakfast overlooking the Pieman River with its beautiful reflections at Corinna, we continued on our way north, driving for about an hour and a quarter at moderate pace to reach the foot of Mt Balfour.
This mountain was short and very, very steep – so steep I was wondering how I was going to get my husband back down it. (He has Parkinson's disease, if you are not used to reading this blog and find that an odd comment). Some sections you had to hang onto the grass to avoid rolling the whole way back down the hill. In fact, I watched a German girl girl doing precisely that as we neared the end on the rebound. She was wearing thongs, and had nothing to keep her foot attached to her shoe, so it slid out backwards. On the way up, I clutched grass and small bushes to avoid rolling backwards, and on the descent, I used the shrubbery rather than the ballbearinged 4WD track, as did my husband. He would have had a bad accident had he tried to stay on the track. The track just goes straight up, with no mucking around.
Steep it certainly was, but, as I said, it was also short, so I only took 27 minutes to the top – but 31 down. When you take longer to descend than to climb, you know this is a really steep slope. On top, we all enjoyed a snack just for the heck of it – because you snack on a mountain, even if it was only a tiny trip up – while some members girded their loins for the feared descent.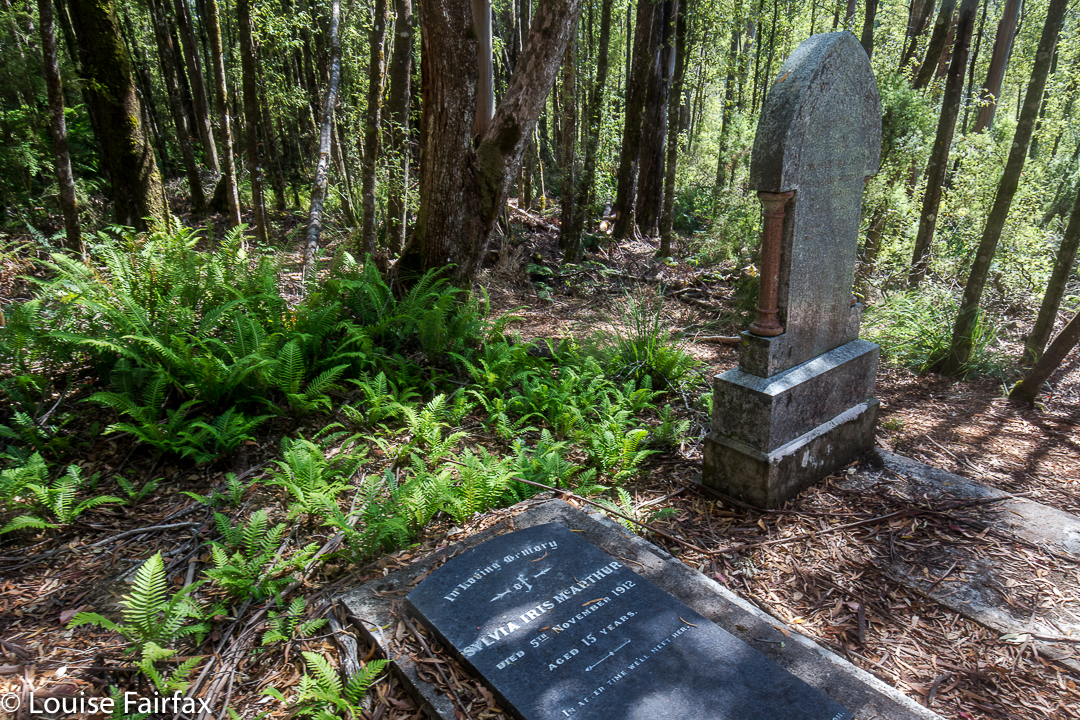 Next on our programme was a visit to the rather eerie ghost town of Balfour. Why eerie? For me it was, as apparently there are the graves of four hundred people who died in 1912 from typhoid. The "town" itself only has a few old tin shanties, but to think of such a large number of people living and working there, all quickly dead was rather horrifying. The doctor, whose grave remains, was only thirty when he died; Sylvia was fifteen. Most of the graves are no longer visible – perhaps there was just a mass grave at the height of the epidemic. I enjoyed the leafy tunnel that constituted the bulk of this walk, although the Frankland River, wild though it well may be, was not at its most attractive in midday glare. I didn't bother photographing it, even though I did enjoy the leisurely stroll.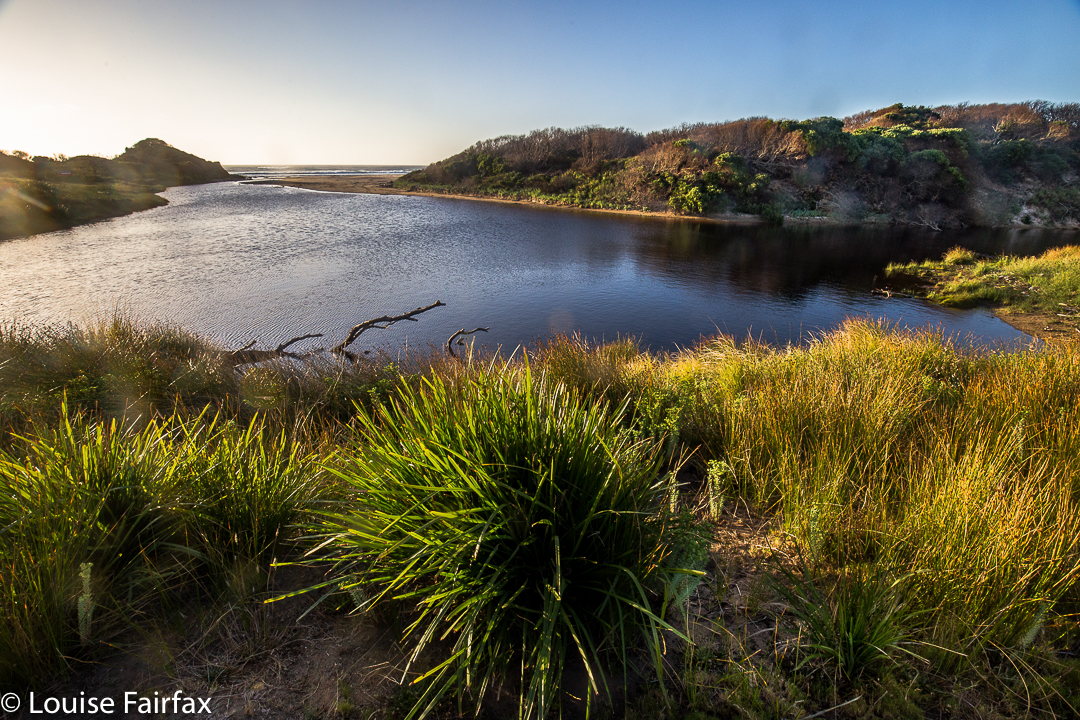 That night we slept on the West Coast, and that I DID photograph – with a vengeance. So many photos did I take that I'll give the evening of Day 3 its very own blog (posted tomorrow).