What a welcome addition the Kangaroo Island Wilderness Trail (KIWT) is to our nation's list of possibilities for long distance walking – and what better than a primarily coastal path. As any follower of my blog knows, I love getting out into "Type A" wilderness (no paths, no infrastructure: just pristine nature), but that does NOT mean I spurn paths and trails; what I especially love is a track where everyone is doing the same route and so shares a common pilgrimage.
I once walked a long distance trail of my own design in Grand Paradiso National Park (Italy), where there were abundant paths and possibilities, but not one person I met shared my destiny. The instantaneous camaraderie of a set route was never there, and this track holds no place in my emotional psyche. A route like KIWT offers the chance to meet fellow travellers of shared interest.
I could almost be called a multi-day coastal path junkie, having walked the South Coast Track (TAS), the South West Cape Track (TAS), the Thorsborne Trail (QLD), the Coast Track of the Royal National Park (NSW), the old version of the Three Capes (TAS), the South West Coast Path (ENG), the Pembrokeshire Coast Path (Wales), Wilson's Prom (VIC) and the Abel Tasman Track (NZ). I feel I'm thus qualified to place a judgement on this track, and my verdict is that it can hold its head high. I have adored all these trails. There is something special about wild cliff tops overlooking vast expanses of ocean with the wind in your face and a proper pack on your back. The presence of seals on this track as you gaze south gives a very exotic feel. Beaches that you have taken a few days to walk to and that are inaccessible to the madding crowds are also very special places. Note, I said a "proper pack", by which I mean a full-sized, laden one. Daypacks just don't do it for me. A real pack is a symbol of freedom and adventure, heavy though it may be. I think the weight is part of what bonds walkers when they meet each other. Here is another person willing to endure this kind of burden in order to have this kind of encounter with nature.
So, why do I find this particular track such a welcome addition?
First, it provides a possibility to walk a distance trail in the driest state on the driest continent on earth, yet with the guarantee of water at the end of the day. Kangaroo Island is a very special place, but it would be a very uncomfortable walk without the provision of a campsite with water at the end of each day. This is not something to take for granted.
Second, the diversity of scenery is thrilling, from scrubland of taller eucalypts to coastal mallee sections, a fabulous river mouth as the Rocky River enters the sea, the brilliant cliff and beach sections, the spellbinding rock formations, the lagoons, and finally, the sinkholes near the end.
Third, the diversity of plants adds to this already stimulating variety. See the blog I have already published (below) for a full list of the wildflowers I identified in the first two days on the track. You will find about 45 listed. Even if you grouped them into colours – mauve, yellow, pink, white, red, orange – you would then need to discuss size, colour intensity, shape and all the other factors that make each one different and a pleasure to look at.
Fourth (but not in fourth position by any means), how can one not mention the animals? On the first and final days, I had the extreme privilege of seeing wild koalas doing their thing in the trees above me (so, sleeping or eating). I saw big KI Roos on all days except the second, with some putting on a boxing display during dinner on the fourth night. Goannas were plentiful on the first day, and I saw an echidna or two. Equal in pleasure for me with the koalas were the seals at the end of day 2 at Admirals Arch. I especially loved the pups who looked up at me with their endearing, huge eyes. I spent ages watching seals.
There were a lot of cliffs on the journey (days 2, 3 and 4). Maybe you think that one cliff line is like another, but cliffs are like people, and each one is different – in rock type, or formation, in the aspect or the particular way it drops into the ocean or the way its rocks catch the light or in the view along the coast each provides. There's always something to entertain.
The beauty of this path is not weather dependent. I should know, as I experienced everything other than snow. I began rugged up from the cold, but had stripped down to singlet and shorts by the first afternoon. Day 3 brought a literal gale, where I was blown off the path several times. Days 4 and 5 had rain – sometimes heavy – and hail, along with very high winds at times, but nothing detracted from the fun of the journey, even though at a theoretical level I would have preferred to have been warmer. The communal cooking areas (with sheltering roof, windbreak and guarantee of water) made a huge difference, as you could socialise there with other walkers, and not be confined to the prison of your tent in the presence of rain. You can sit at table and chat to others, and you can even, as the girls I met and I did, play games under the shelter.
I had connected with the four others who had started the track when I did – the first to do the track following the Premier's official launch the day before – by the third night when I returned from a sunset photoshoot on the nearby cliff line. It was cold enough for some of us to cocoon ourselves in our sleeping bags while we sat at the table, but we had great fun meeting each other and talking and laughing our way through the evening.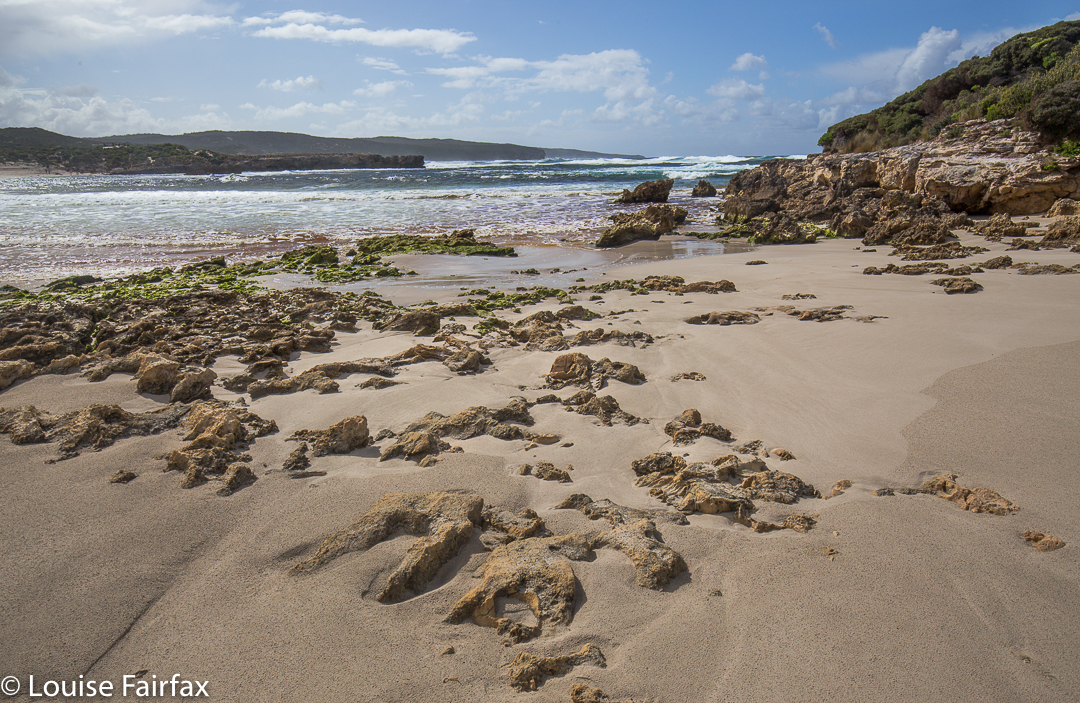 Hanson Bay Day four.
The worst part about doing this trail is finishing. As I hugged farewell to Kirsty, Helen, Mary and Jules, and later, to Alison, the wilderness trail manager, I was filled already with a terrible nostalgia for the walk and all it represented. I would have happily begun it all over again straight away.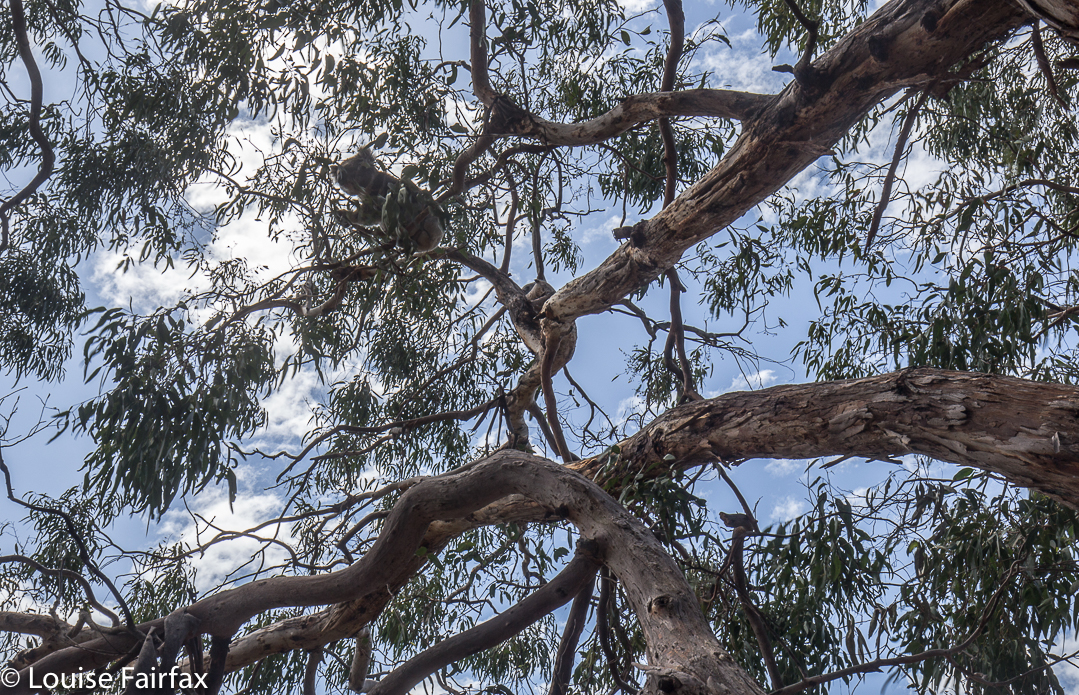 Great Walks magazine is publishing an article I have written on this walk in its December-January edition, where I give a day by day description of my walk. I have deliberately kept this blog different, and more general, to provide two alternative approaches to the story of the trail. I have also tried to provide different photos to give you variety. For a day by day account, please buy this great magazine. Buy it anyway, not just that issue. We need to keep bushwalking magazines alive. I hate the way airports offer you motoring and cycling and fishing, but no walking. Give me bushwalking pictures and stories, please.