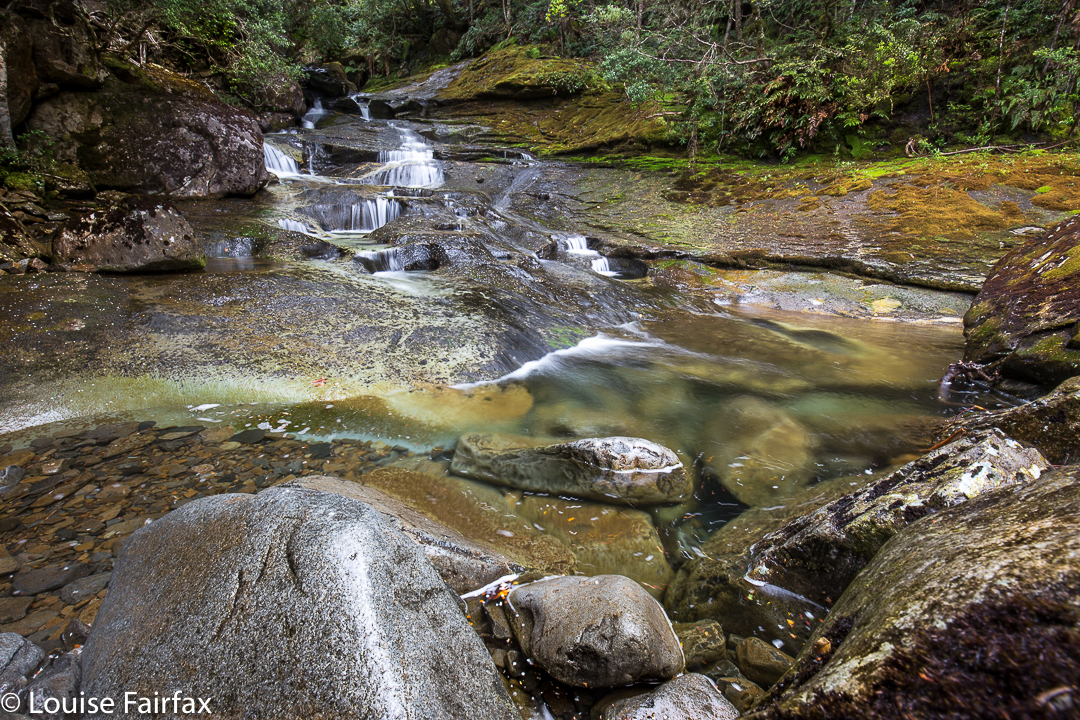 Meander River
I was only half paying attention at the club meeting (wickedly multitasking during the walk previews) when I heard Rolfe mention "lovely little waterfalls" and a Lake up on the plateau above Meander Falls. Now, Rolfe is a classy photographer, and we share similar tastes in what is beautiful, so I checked with him that the walk would be "Bruceable" (it was), and put our names on the list, curious about these extra falls and the lake on top.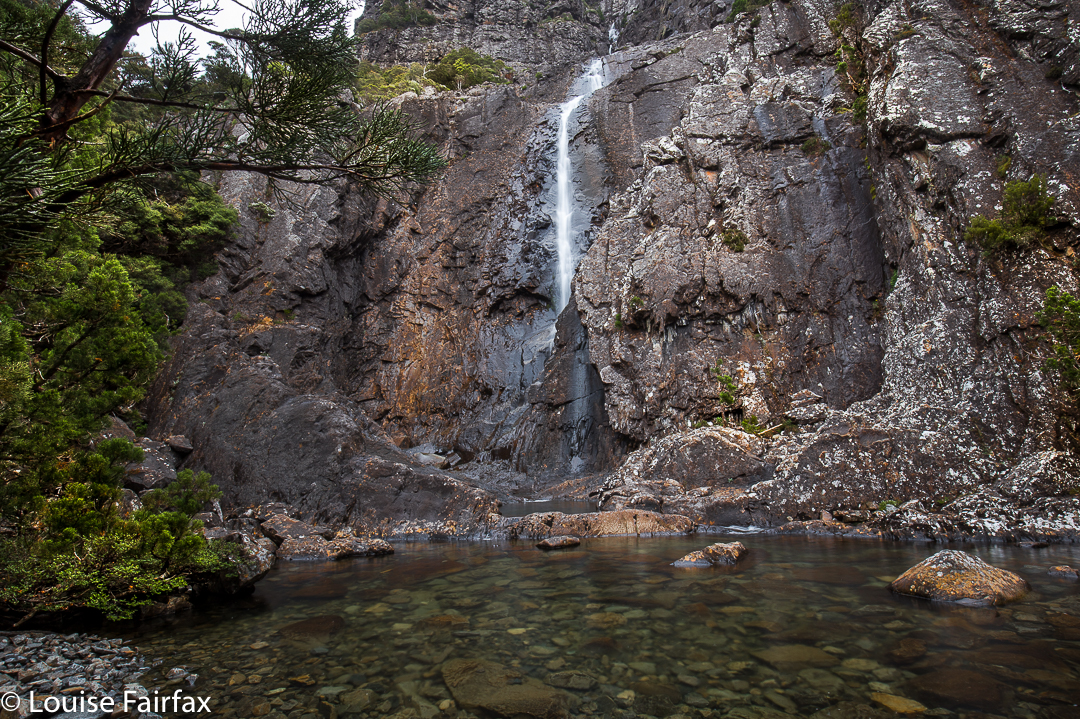 First time I've seen these falls (Meander Falls) in summer.
I have already been to the Meander Falls, but that was in winter, so it was good to see the forest and beautiful river in aestival guise. Last time I was there we thought of going further up onto the plateau, but it was snowing, and we hadn't really left enough time. This time it was planned for, so we followed the cairned route (hard to find at first, but you pick up the cairns easily enough if on track – see route below) upwards, eventually climbing the scree slope that leads to the area up top that is covered in beautiful cushion plants and scoparia that had just finished flowering.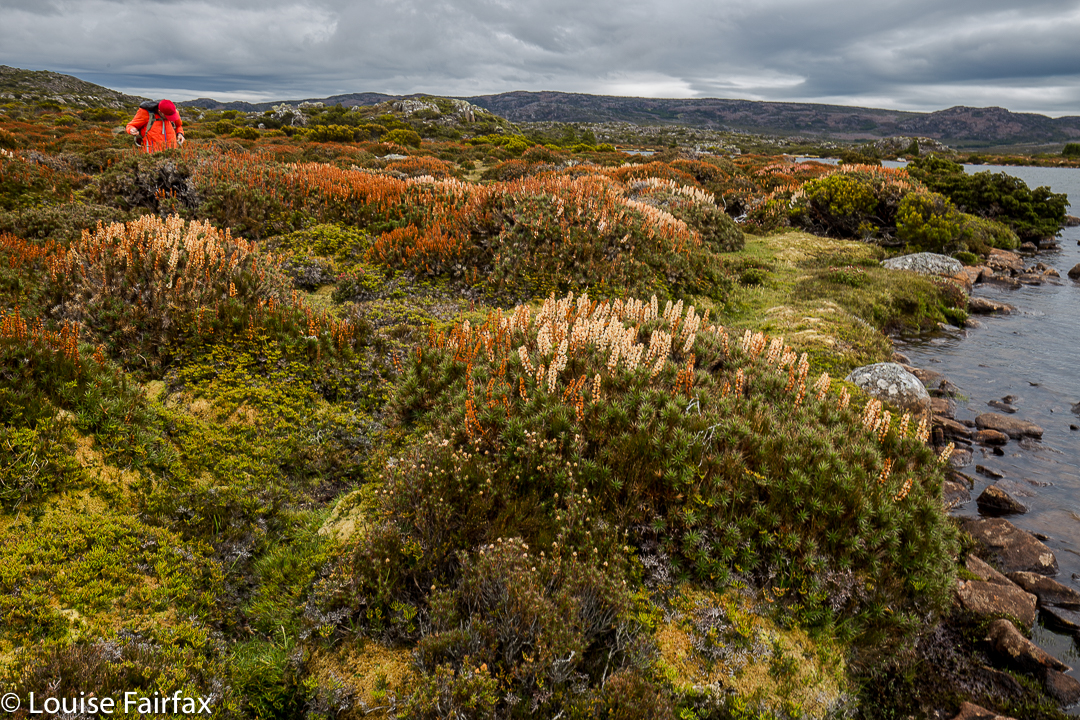 The edge of Lonely Lake just visible. Scoparia in late bloom everywhere
The escarpment was well worth visiting before descending. I loved this loop and want to go back in flourishing scoparia season next year to camp there.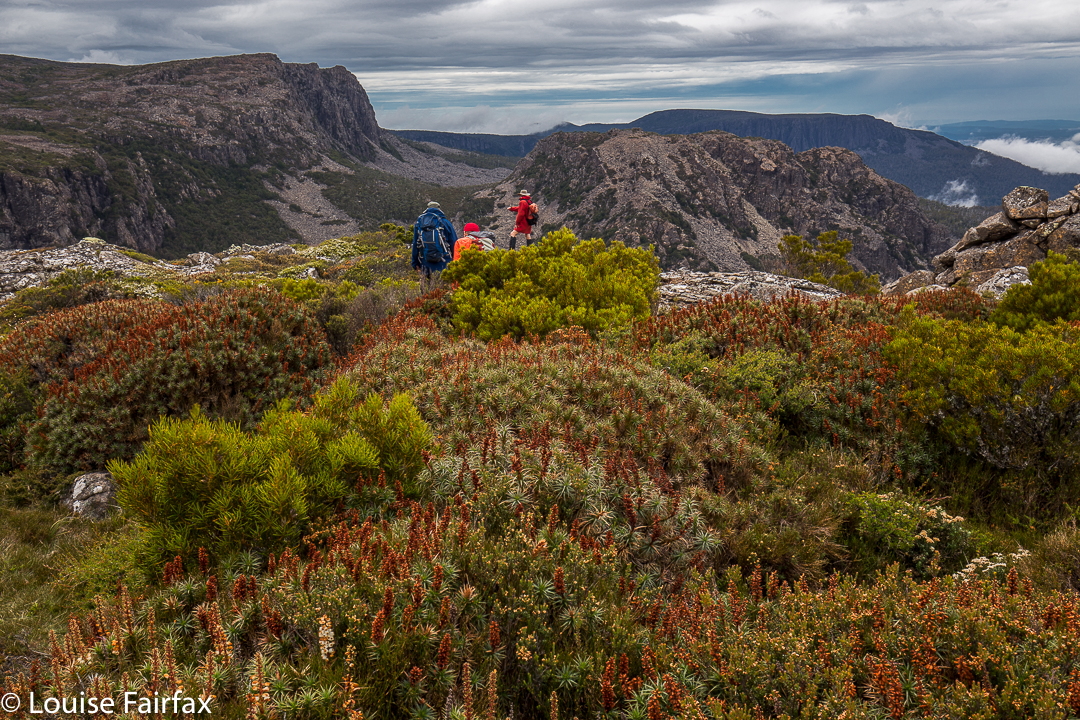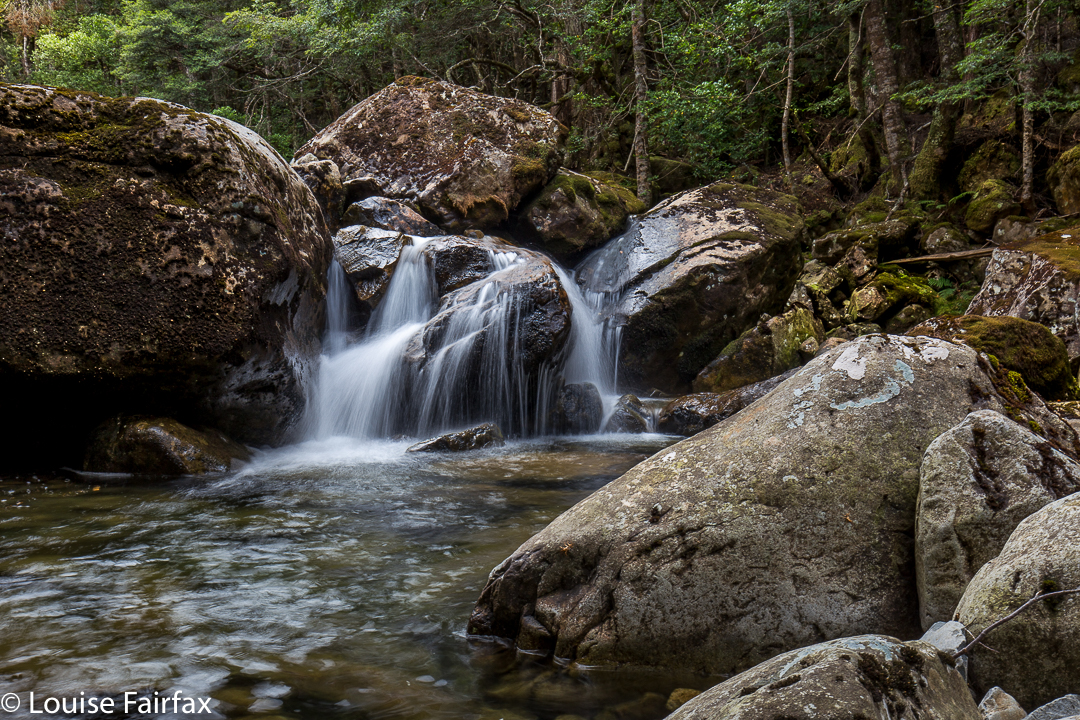 See also http://www.natureloverswalks.com/meander-falls/ for pictures of the winter scene.