Betts Falls are not exactly inside Rocky Cape National Park, although one of the (very scrubby and unpleasant) approaches to this named waterfall on the ListMaps of Tasmania is from the early part of the track to Doone Falls. I included Rocky Cape (Tangdimmaa) in the title of this blog to make sure people understood I was not talking about Betts Vale Falls on Mt Wellington.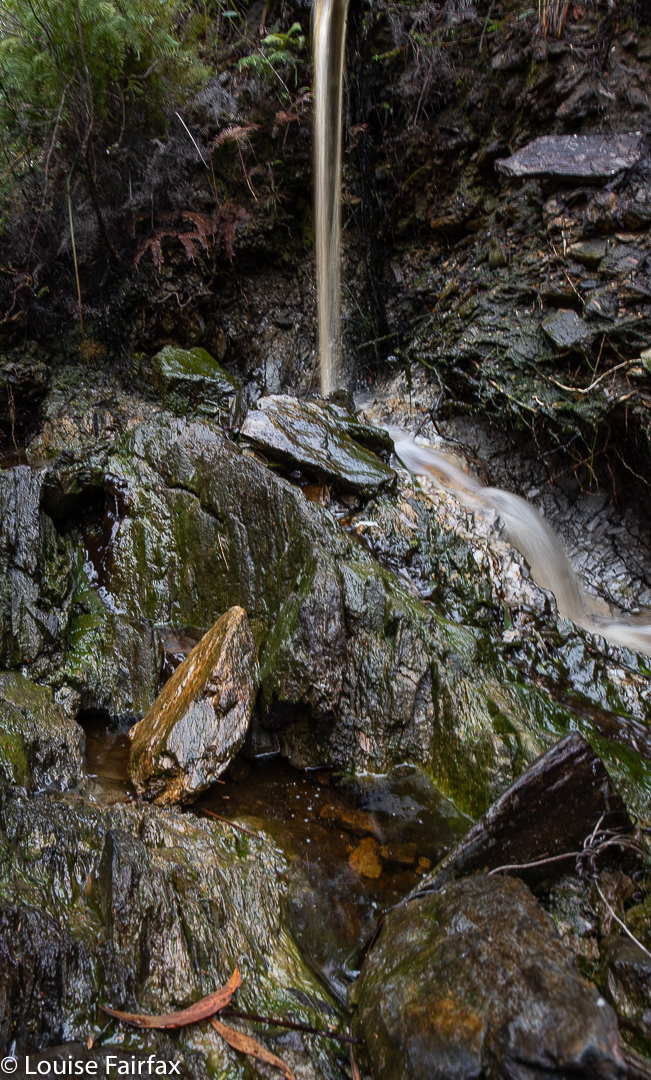 I'm afraid THIS Betts Falls is a bit of a non-event, as you can see from the pictures. However, I actually (unbelievably?) had more fun going to this waterfall than I did to the more attractive Doone Falls. I guess I am sick of the way National Parks are becoming over-regulated Tourist Parks that have little to offer proper bushwalkers. All the mystery is removed and signed highways lead to every feature so that a blind, crippled octogenarian with an IQ of 60 can reach every point desired. I like to have to use a bit of ingenuity, read my map and overcome a hurdle or two to enjoy my goal. I do NOT want to be carted there in a cable car so my legs and brain can both atrophy. Going to Doone, I was little more than a puppet carrying out my prescribed role. I did not have to think, or wonder whether I would find my treasure. I was, quite frankly, bored.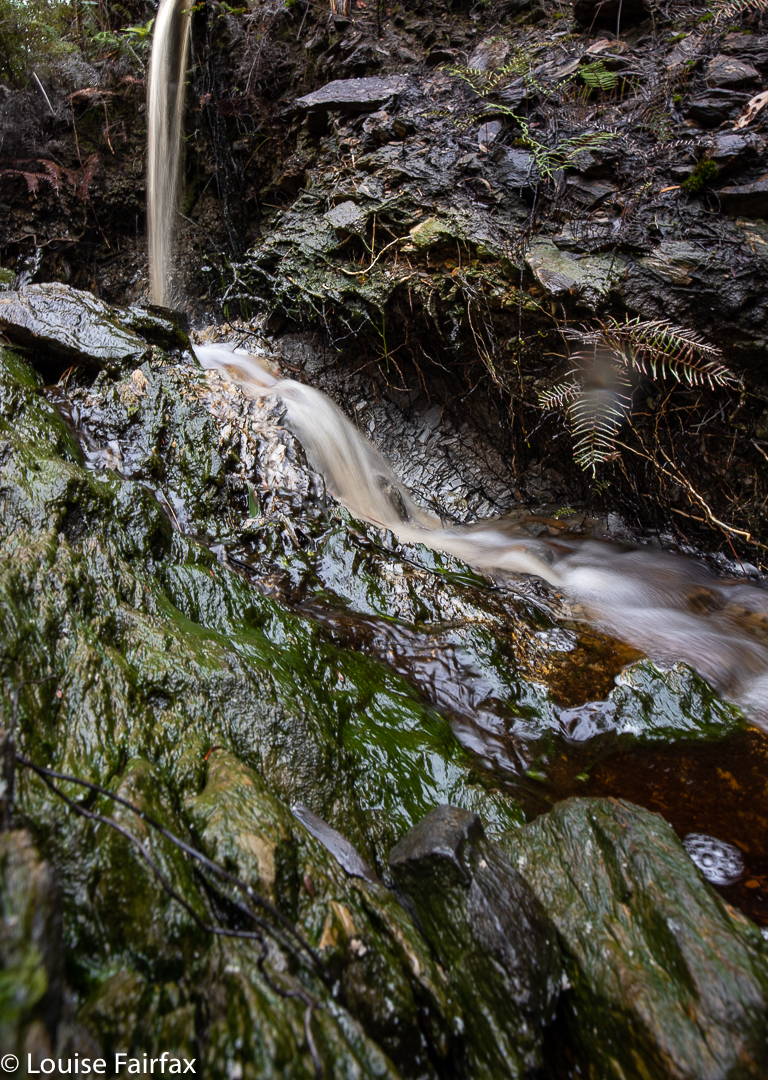 Betts Falls were unsigned, had no paths created for the purpose of getting you there, or pink tape every metre to festoon the forest with plastic, and were thus a treasure to be sought by effort. And as a result, I enjoyed the whole process of getting there, and was permitted to feel a faint sense of achievement when I found the falls at the end of my map reading. Small as they might be, they are not entirely without their own quiet charm. I passed some fabulous banksias along the way, with massive bearded cones lying all over the ground. However, if you like your waterfalls huge and dramatic, or want pink tape and paths to get you there, then this one is not worth your consideration.
My map is old, and so I had no idea if I strayed onto private property along the way. In case I did, I won't publish my route here, but if you ask me nicely, and establish your interests as being of noble intent, then I can send you a copy of how I chose to get there.
(For Betts Vale Falls, on the Hobart Rivulet, see
http://www.natureloverswalks.com/hobart-rivulet/  ).