I didn't know Stretcher Falls existed until I saw them, but really, they are just as big as many other falls, and I thought they warranted a photograph, so, here they are. They lie on Stretcher Creek, as one drives along the road beside Lake Rowallan. I saw them on my way to the end of the road, en route to Horeb Falls, and vowed I would photograph them on my return if I noticed them. I did. Here they are.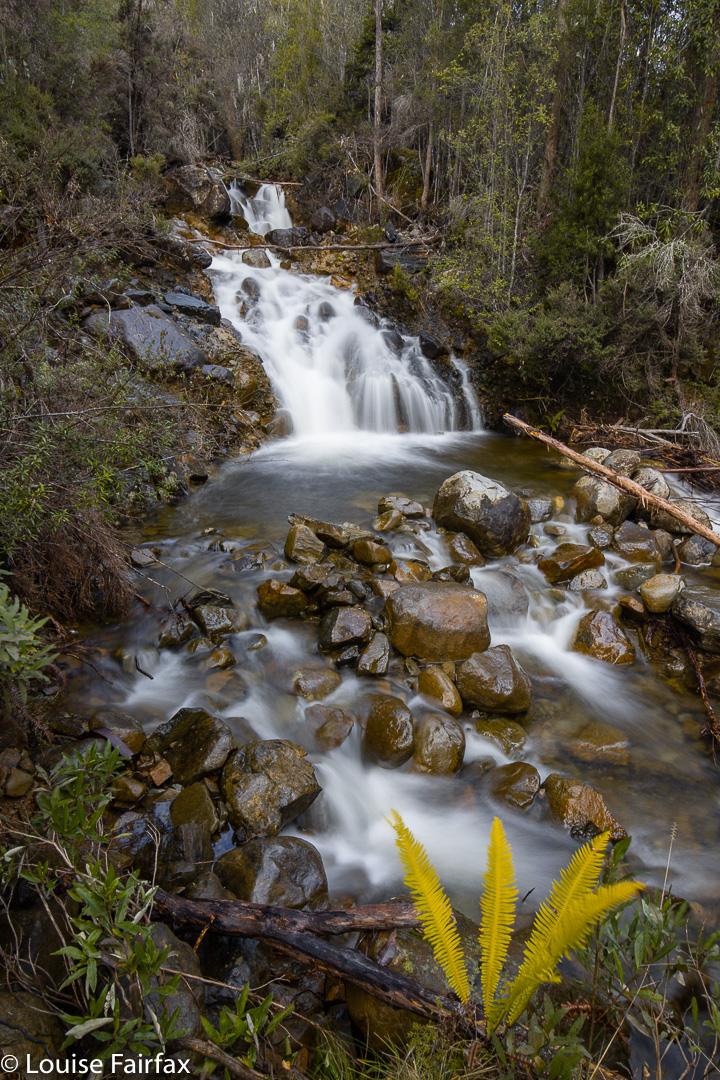 I had had to make do without any filters at Horeb, and did the same here. Each photo thus consists of a stack of four shots to give me the long exposure I wanted. When I gaze at a waterfall, I don't see water as odd droplets, frozen in time, but as flow, so I like my photos to depict the flow that my mind sees as I stare in wonder.

As I saw these falls from the car, they are a good waterfall to go to if you want to take somebody too old or young or ill to do much walking.