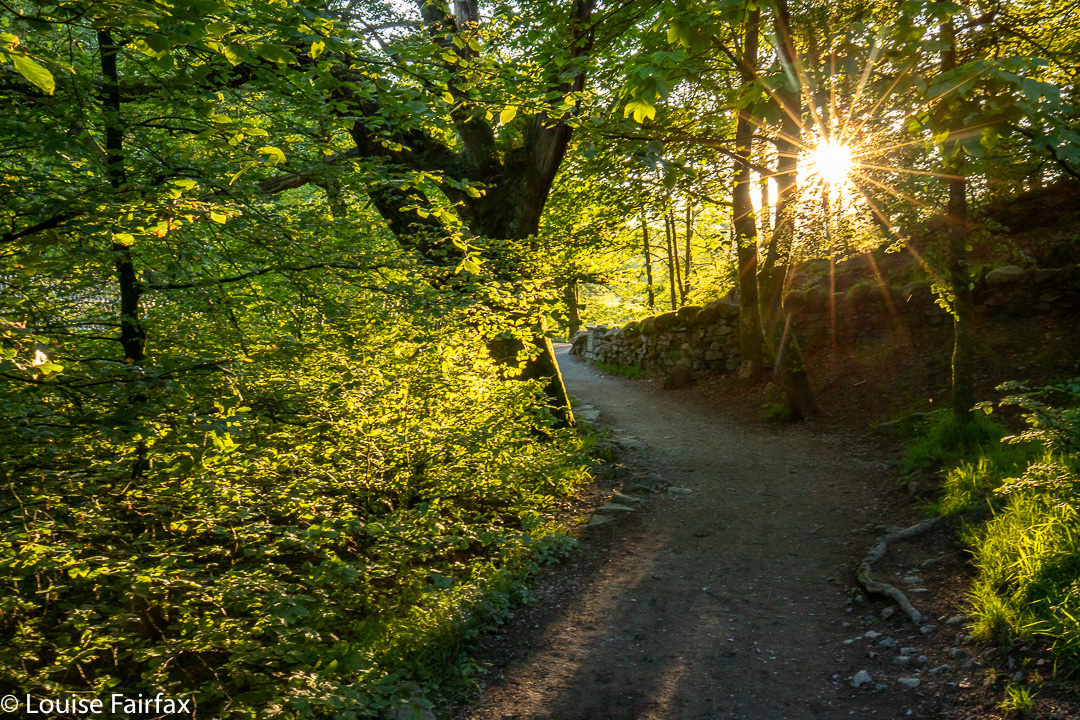 I was completely taken by surprise by my strong emotional reaction to being in the Lake District this year. I gazed out my hire-car window at the usual quaint pastoral scenes: lush grass, gorgeous Herdwick sheep, stone walls, charming cottages, and huge spreading trees that always fill me with delight; I smelled the marvellous combination of roses and other early-summer flowers; and I heard the welcome call of blackbirds along with other twitters that I can't identify. All these aspects of what I love filled me with an aching nostalgia and I burst into tears that shook my body.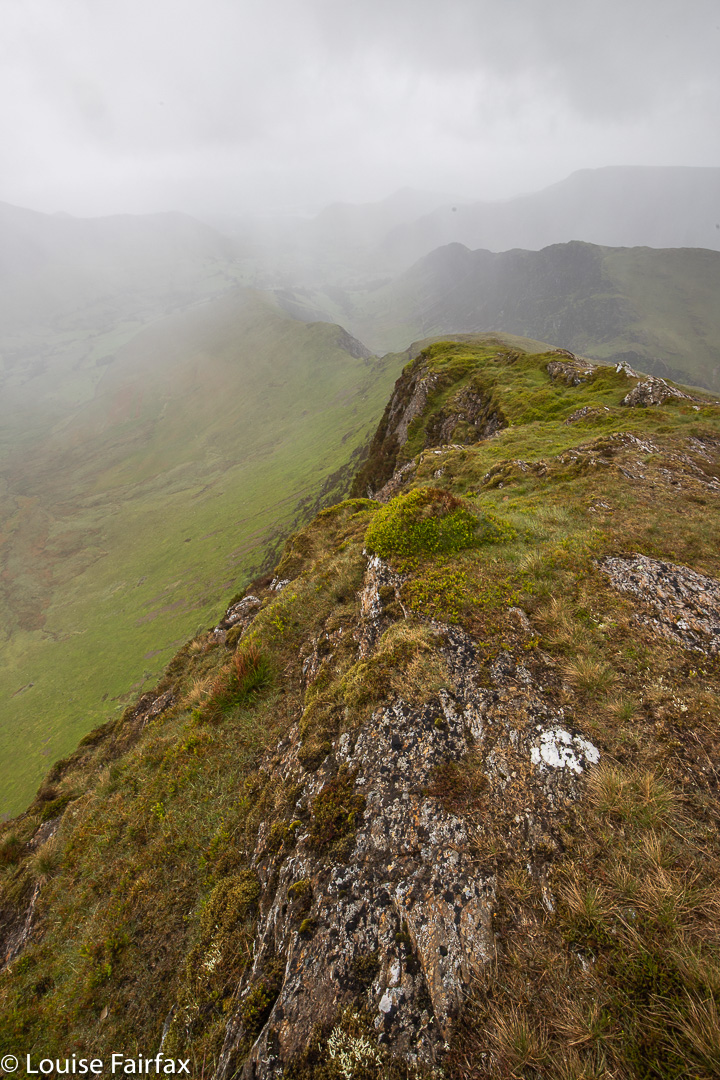 I have been travelling to the Lake District on and off since Bruce and I first completed undergraduate studies at university. We'd been there three times by the time we had children; of course, we took our girls there to walk the high fells; and we have been there many times since, but this was my first visit since my husband died late in 2017, and I realised here, standing in the lanes near Skelwith Bridge, how much all this beauty surrounding me was part of the very being of my husband. The Lakes were not just an area Bruce admired: they were actually part of who he was.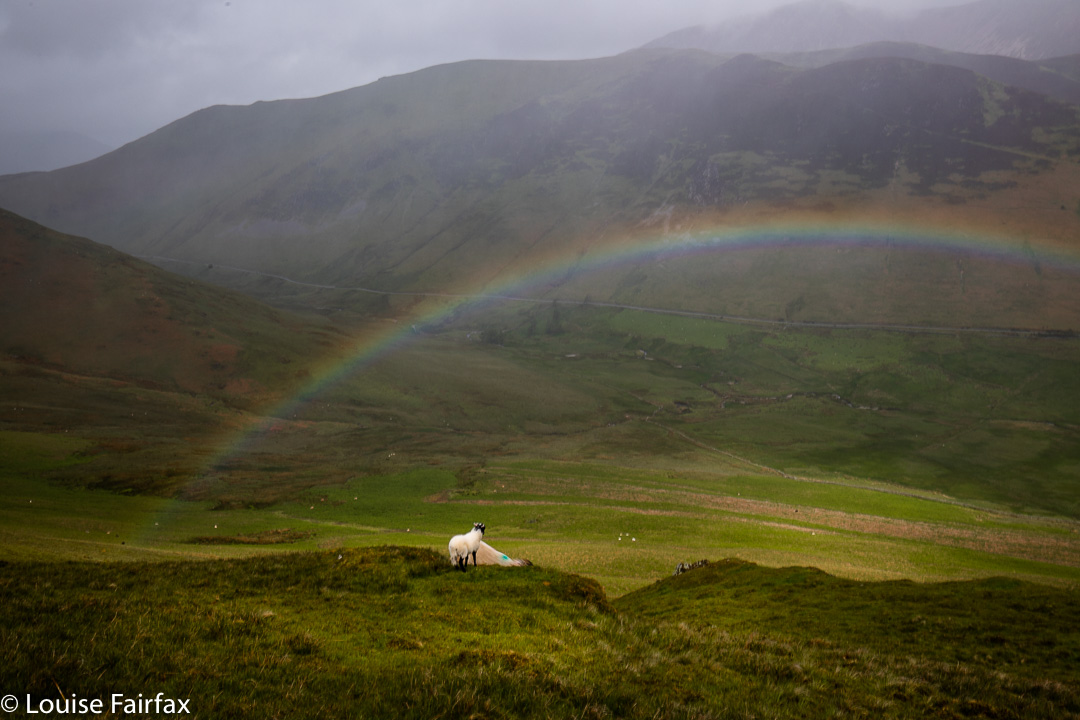 The teenager Bruce imparted to his little teenager girl friend, later wife, his deep love of all things English. Bruce inhaled English literature. By the time he had finished his honours degree, he had read every great book written in the language before 1900, could burst into Old English at the drop of a hat, or chat about any of the characters that filled the books as if they were old friends. The Lakes were beloved as the padding ground of many of his favoured poets. He loved telling me stories of their experiences here. This area embodied much of what filled his being and sparked his enthusiasm, but now I was here without him. I was yanked back to younger days, but without the person who made them meaningful.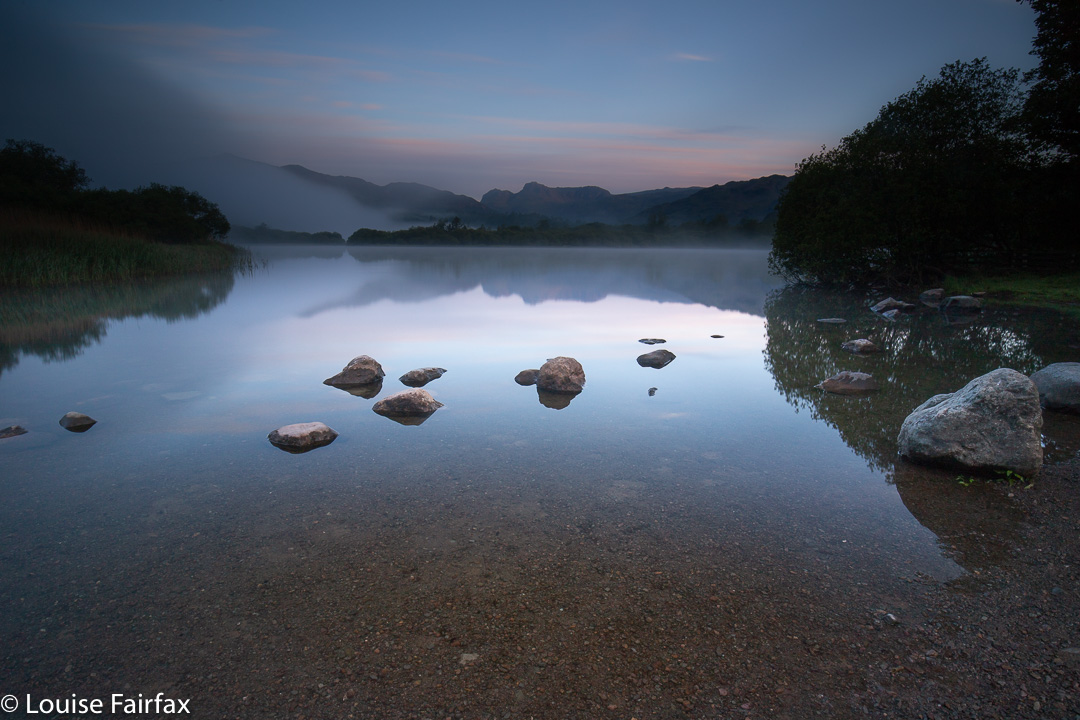 Together as recent graduates in our early twenties we had roamed its hills, with me photographing while he wrote poetry on the summits. Later we loved sharing what we loved with our girls. When we did post-graduate work at Oxford, back we came for more, and somewhere in there, I realised I could "get" all the Wainwrights, so then we came back each year to enable that. But by then, Bruce had developed Parkinson's disease. Bit by bit he got slower and less coordinated, but still he came, and still he wandered up high, gathering fells with me, and delighted in being there. He died just over a year after his last trip there.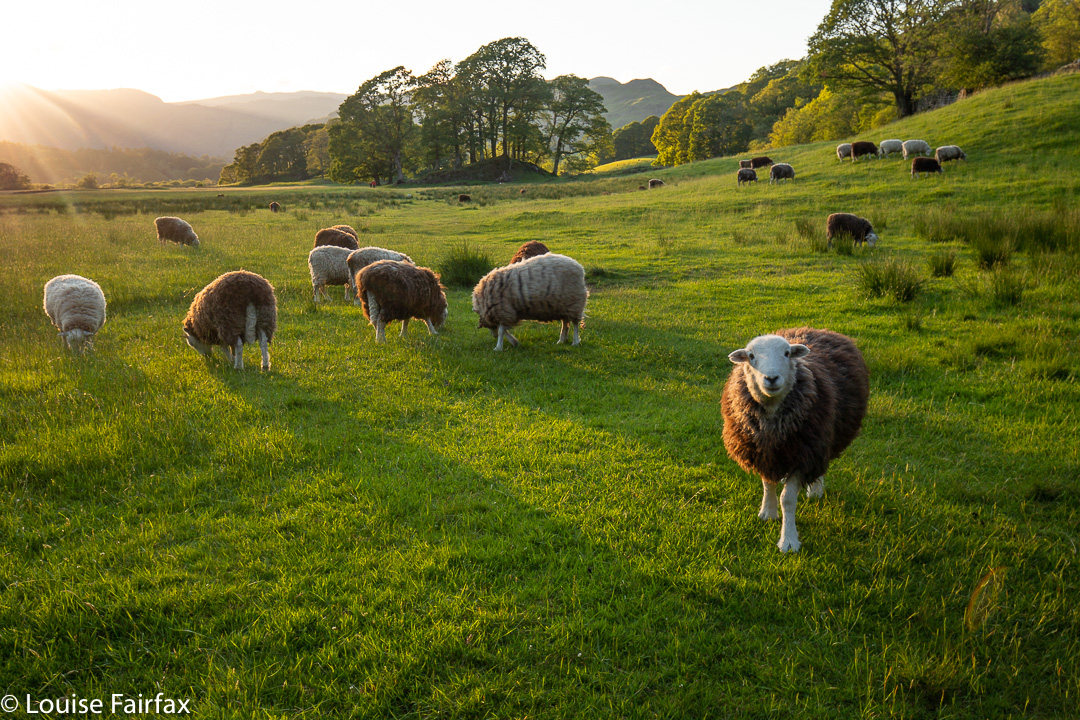 I walked the lanes still crying. I don't care. There's nothing wrong with crying. As I climbed Loughrigg Fell, my first fell for this trip, and became distanced from the cottages and lanes, roses and blackbirds, and up into the zone of open spaces and expansive views, my spirit picked up. Up there on the ridges and summit, with the breeze in my face, I was able to tap into a different version of me, of us. I am probably at my most peaceful in life going up or down a mountain : moving freely in grand nature with space all around.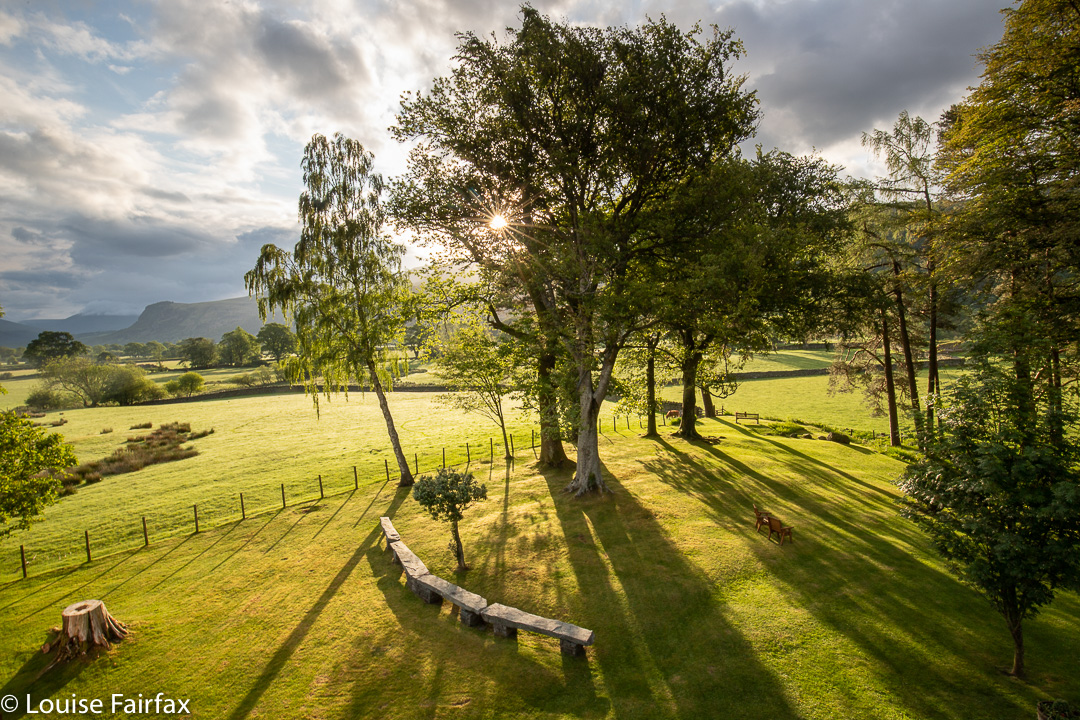 It's good that I did recover my spirit, as I had a party to attend that night, and I didn't want to ruin its mood. My dear friend, David Purchase, was celebrating his 30-year Monroaversary, as well as the completion that day of his second round of the Wainwright Outlying fells. I sure would have dampened his summit party had I arrived in time for that one, but by evening when we all met up, I was ready for a party, and could focus on celebration, and not my drowning wave of emotions.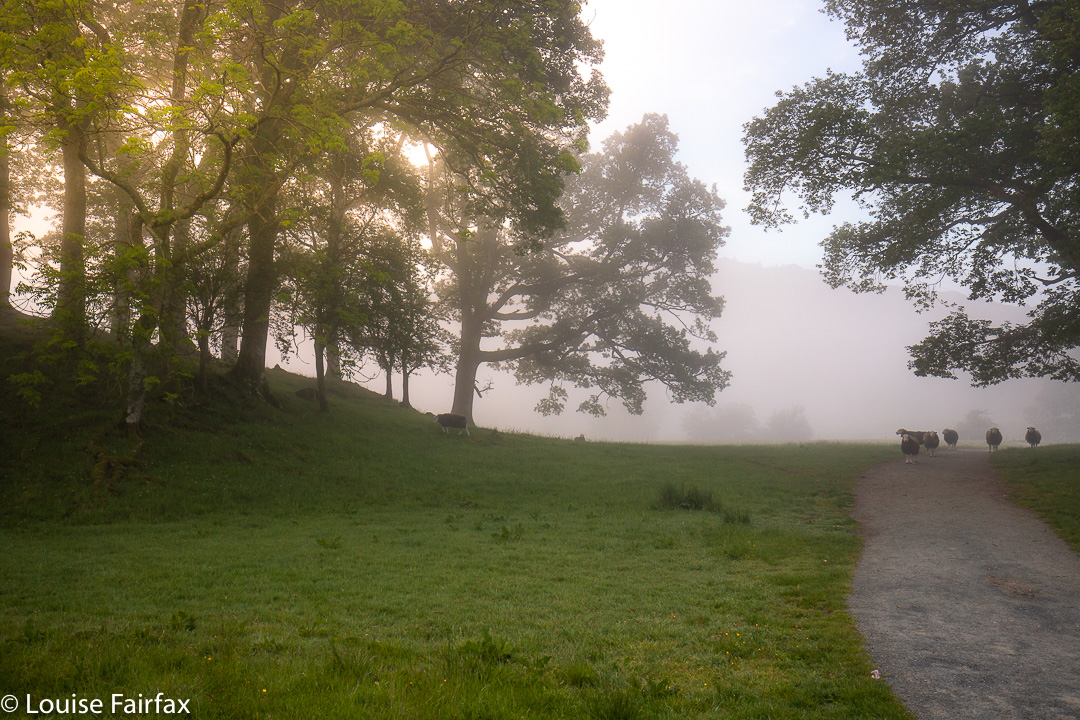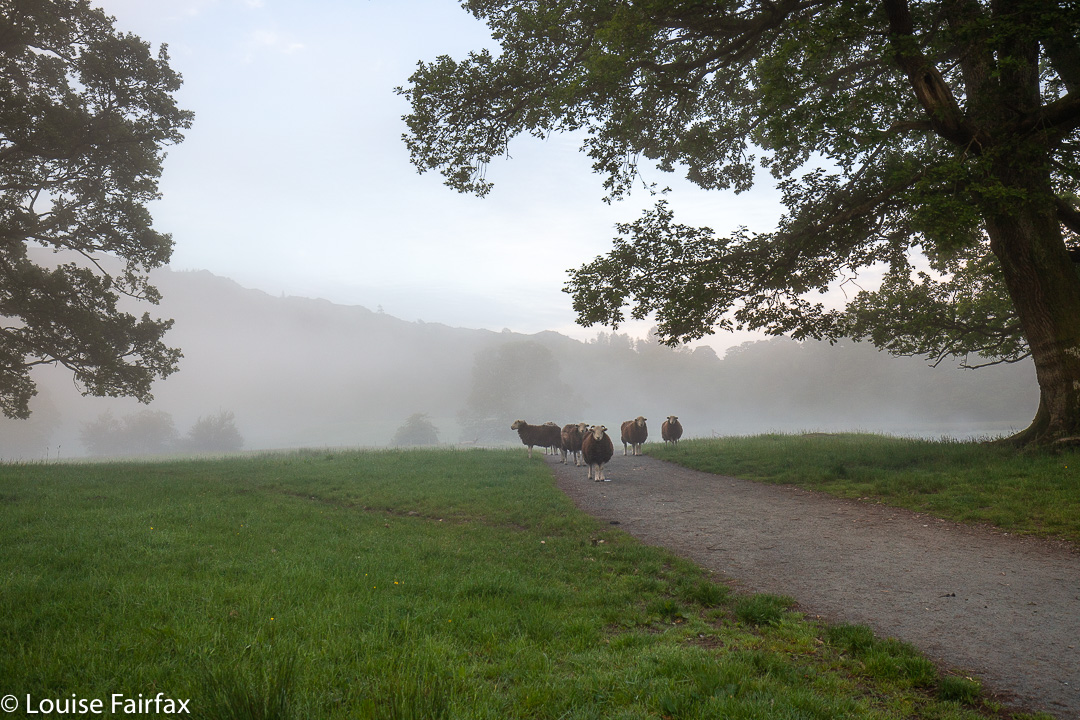 What do you do when you come from Tasmania and have climbed all the Wainwrights, but still want to keep climbing? Why, you begin all over again, of course.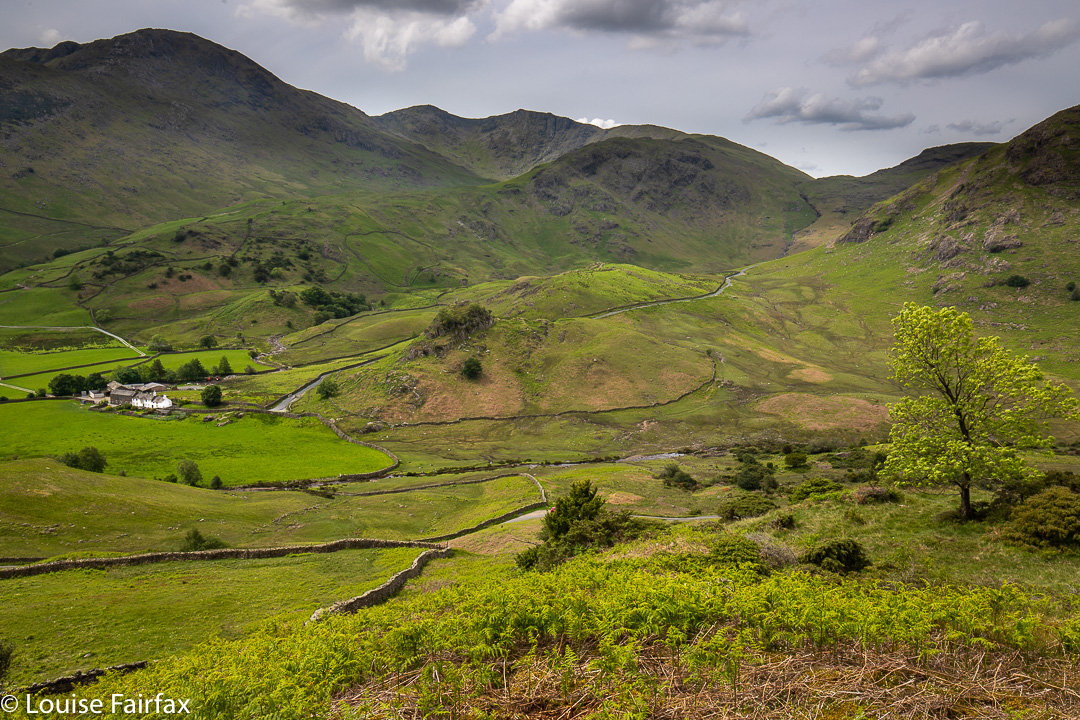 So, the day after the splendid party, along with party guests Stephen Moore and Michael Earnshaw – both mighty multiple completes of meaningful lists of mountains – I climbed five Wainwrights of my Round Two Collection. I have now, as of the end of this short stay, climbed thirty five fells on Round Two. It's fun beginning again. I am every bit as haphazard and unsystematic as I was on the first round, just climbing what I feel like / what takes my fancy at the moment. I want to return next year and begin the task of photographing the ones Bruce and I climbed in the very early days, but which I failed to photograph, as photography was very expensive when you were still a student and each slide cost 1/6th of my weekly scholarship allowance, aimed to keep two of us alive. Other photos are just blurry prints from when I downgraded cameras to save money, and did a triple downgrade in quality.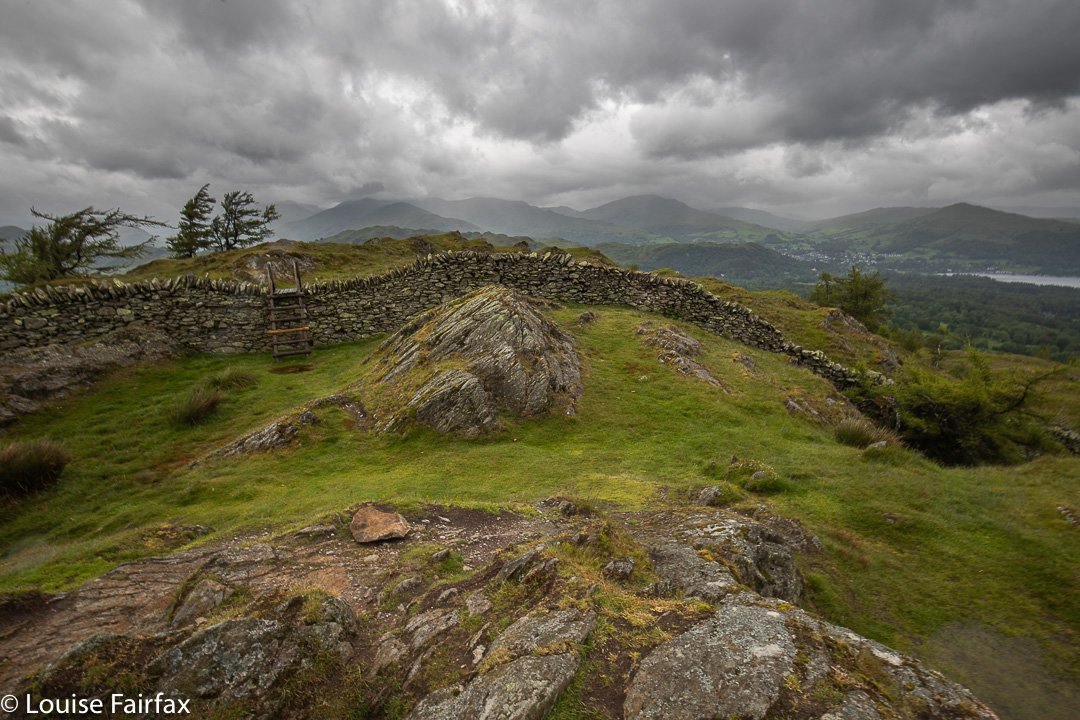 You know, it's not just being up high in the endless space with mist or breeze (or both) in my face. I also love the valley life in England. I love it that if you pop into a pub for soup at lunchtime, almost every single other person there is wearing walking boots, and there is a map on the table. Spontaneous conversations begin across tables as people compare where they've been that morning, and what conditions were like up the top before we all venture out for another round in the afternoon. I love the attitude to dogs, especially as I live in a ridiculous canine-ophobic society that seems to think dogs are the worst pestilence that has hit planet earth. How my little Tessie would love to come freely roaming the hills with me instead of being forced to walk suburban blocks with a lead around her neck. (Yes, she comes waterfall bagging with me, but I can't think of a single real mountain she's been allowed to summit, as they are all placed in National Parks).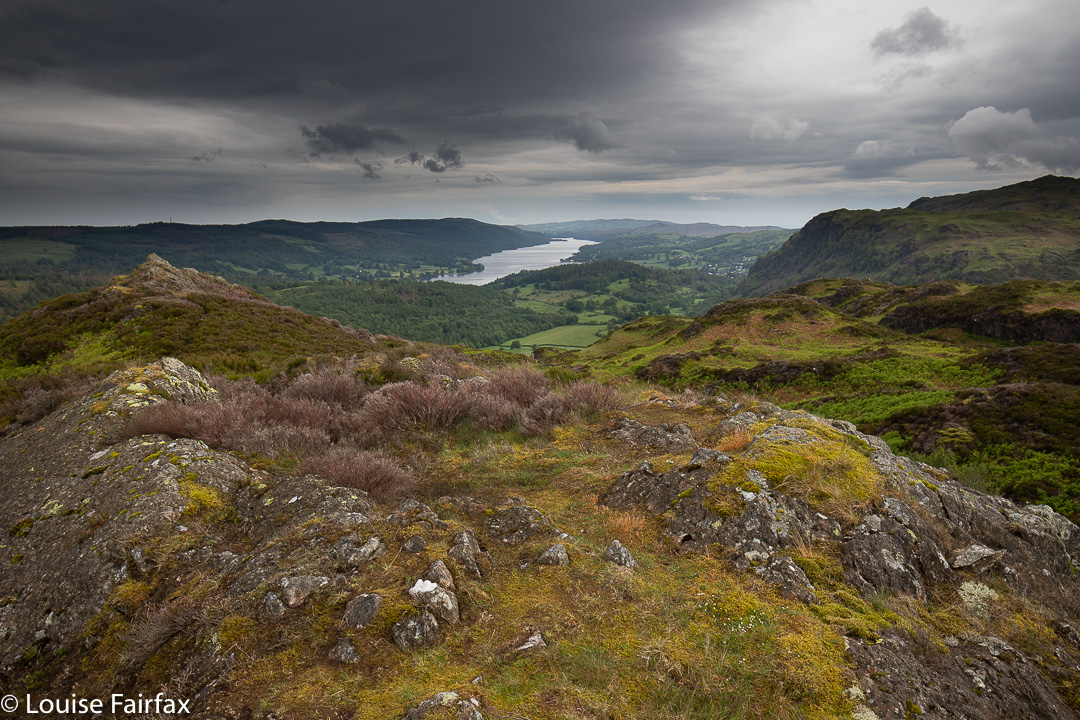 I just can't wait to be back, reacquainting myself with long-neglected fells. Tessie will be babysat in Tasmania.