Knyvet Falls 2018 Dec

On this very stormy and dangerous day in December, I set my alarm and drove in the dark to Cradle Mountain, all mentally prepared to go canyoning with a commercial group. Fifteen minutes before arriving, I got a message to say that regrettably, the adventure had been cancelled. Anyone who participates in outdoor activities should know that it is wise and sensible to call it quits before someone gets seriously hurt. The canyons will stay exactly where they are.

But here I was at Cradle. What should I do, given that it was dangerous to go up high on a day like this? I decided that this was the perfect occasion to photograph Knyvet Falls and their nearby neighbour, Pencil Pine Falls. Normally, I am all eagerness to get higher and further than this, so did not have any good photos of either falls.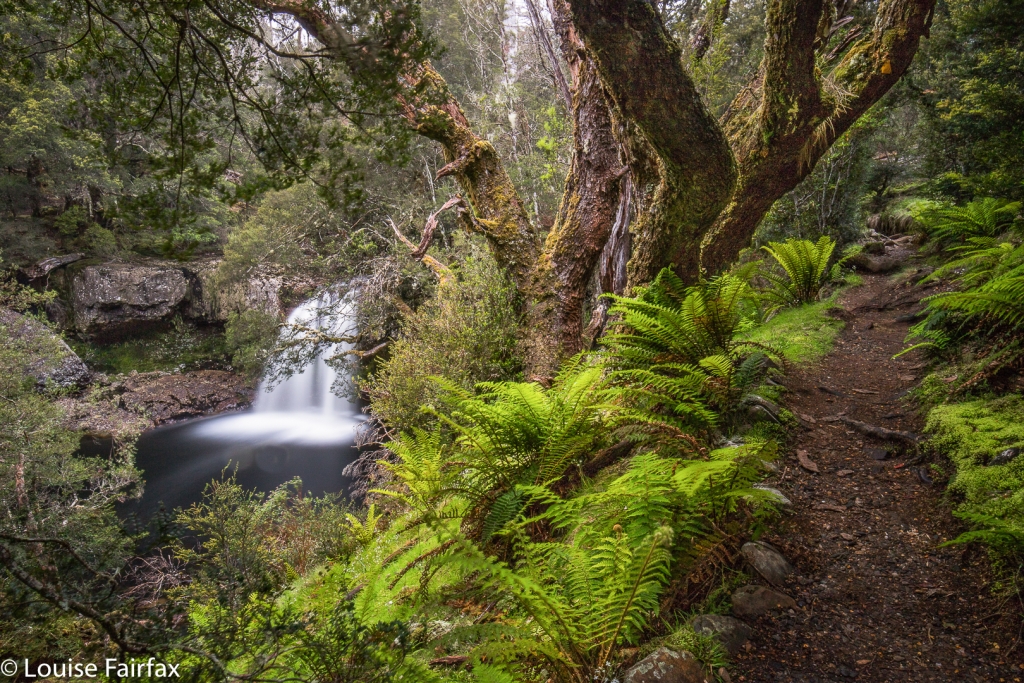 The walk to the falls was minimal (7 mins 30 from the Visitor Information Centre – signed), but I then spent the next three hours immersed in nature, photographing and having this beautiful area all to myself (thanks, no doubt, to the weather): just water, trees and Louise … perfect. (Pencil Pine Falls will get their own blog, viz. www.natureloverswalks.com/pencil-pine-falls/).