SWITZERLAND haute route 2012
This route has been filed under the FRANCE section of the BLOG, as it began there, but as almost all of it took place in Switzerland, I am also just putting in a brief note here alerting you to where the proper blog is. Here are just a few photos to whet your appetite for the real thing.
http://www.natureloverswalks.com/haute-route-chamonix-zermatt/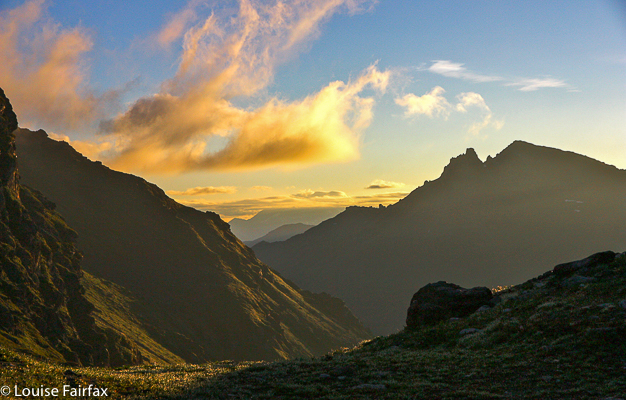 Sunsets like this in the mountains are always a treat.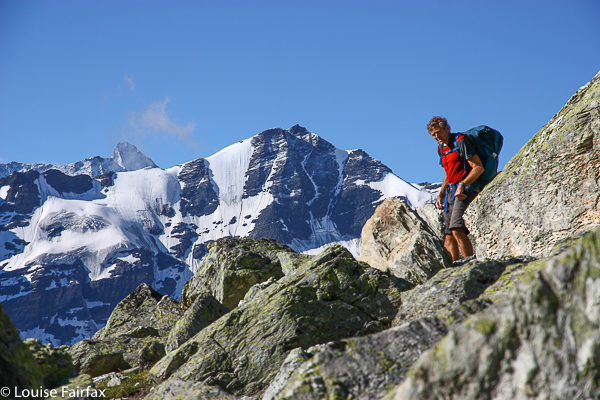 He is my husband, the closest person to me on earth – my soulmate and, of course, best friend – and yet I cannot for a single second imagine what it must be like to have a sentence like Parkinson's Disease hanging over your every move, or to try to courageously do a route like this, negotiating terrain like this with all the fears and frailties that come with his disease. He fought his destination and his biology so valiantly. He never wanted to introspect about what was going on; he preferred to just get out and live as best he could for as long as he could, and I had to honour that.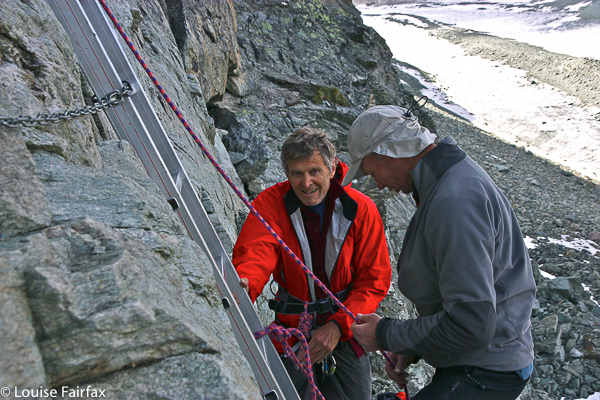 He looks like an excited schoolboy, but he is being roped up to do a death-defying climb up a ladder that climbs to eternity. If he let go (and hence the ropes) instantaneous death would be a certainty. The guy helping him is a random British climber met in the hut. Such was the generosity of other climbers and walkers we encountered.
 Talk about a room with a view, eh? You should have tried the cakes: nearly as good as the view, and every bit as welcome. I had found it rather scary getting us both to this place, and was even more terrified of getting us out of it on the morrow. I nearly killed myself making sure that Bruce stayed alive.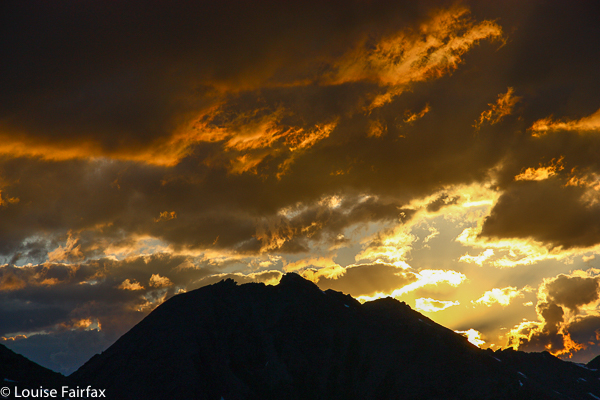 Another moody sunset to close off the day.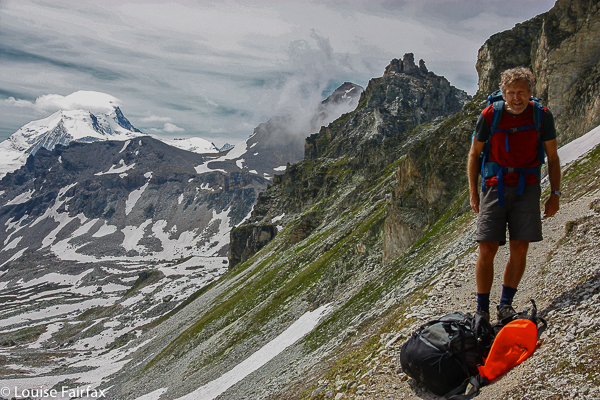 Track life: a narrow path, mountains and eternity. Just how we've always liked it.