Perhaps you imagine Tasmania to be a nice gentle place to be in summer, with balmy temperatures. Perhaps you fancy swimming most days with a few gentle walks up friendly mountains. If this is what you want, well, I need to disappoint you. We are a bit far south for all that, although, of course, you can strike lucky.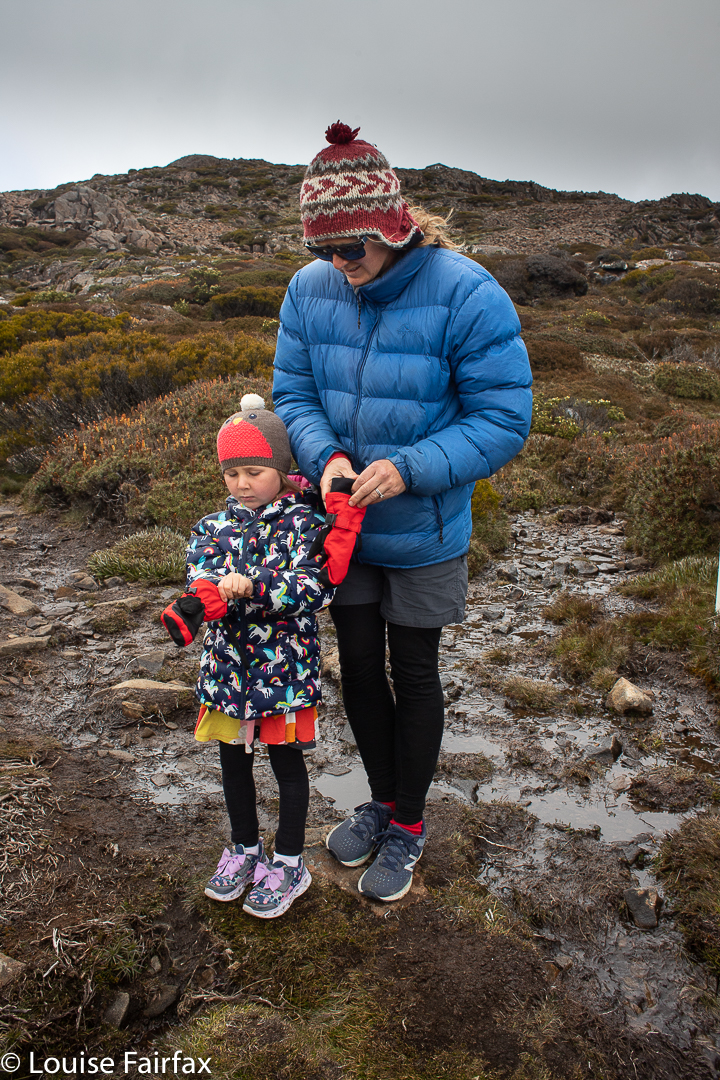 But if you fancy something wild and rough and rugged; if you're prepared for snow, gales and a drenching in summer; if you delight in the tempestuous side of weather and find it stimulating and thrilling, then Tassie has plenty to offer you.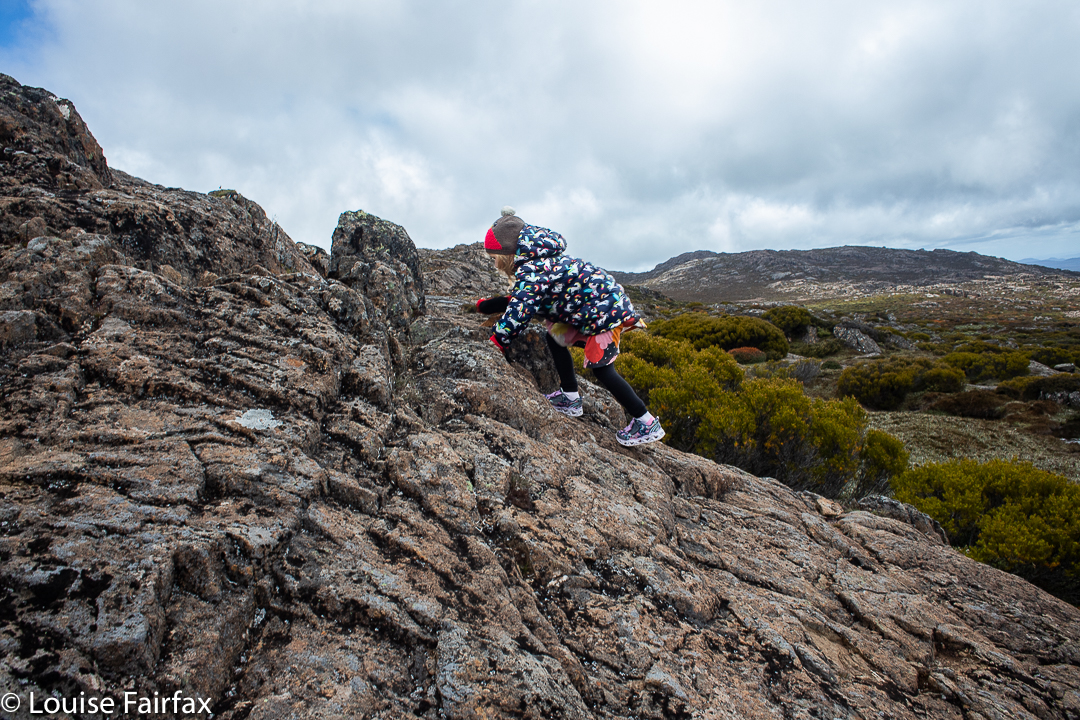 The Swedes have a saying that there is no such thing as bad weather, only bad clothing. My family agrees, and with that in mind, we donned our puffer jackets, beanies, mittens and anoraks (all of which were needed) and headed up for everybody else's first ascent of Legges Tor in the famous Ben Lomond National Park, to stand upon Tasmania's second highest point, which was a grand adventure for the children.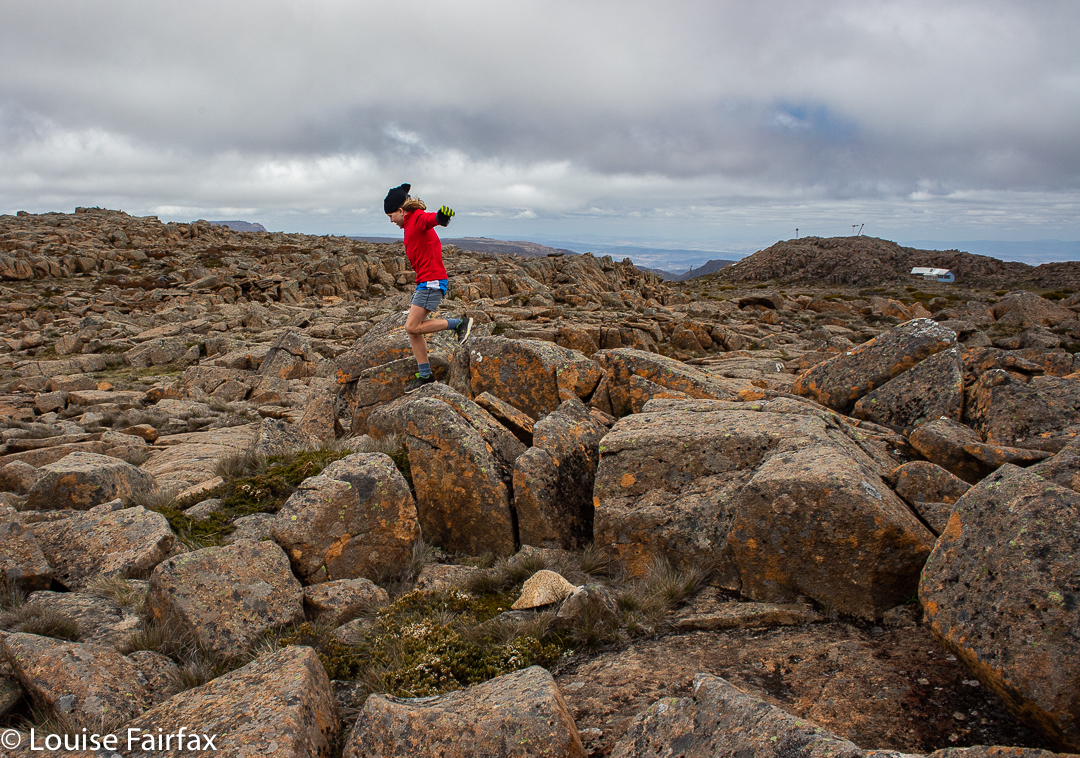 I think the photos tell their own story. You will see the hair blowing about the children's faces, the warm jackets and ski gloves to fend off the cold. I hope the body language also suggests to you that they are enjoying themselves, which they are. It was bracing and enlivening. You will also see that the scoparia was nicely in flower, making the high area a mass of colour.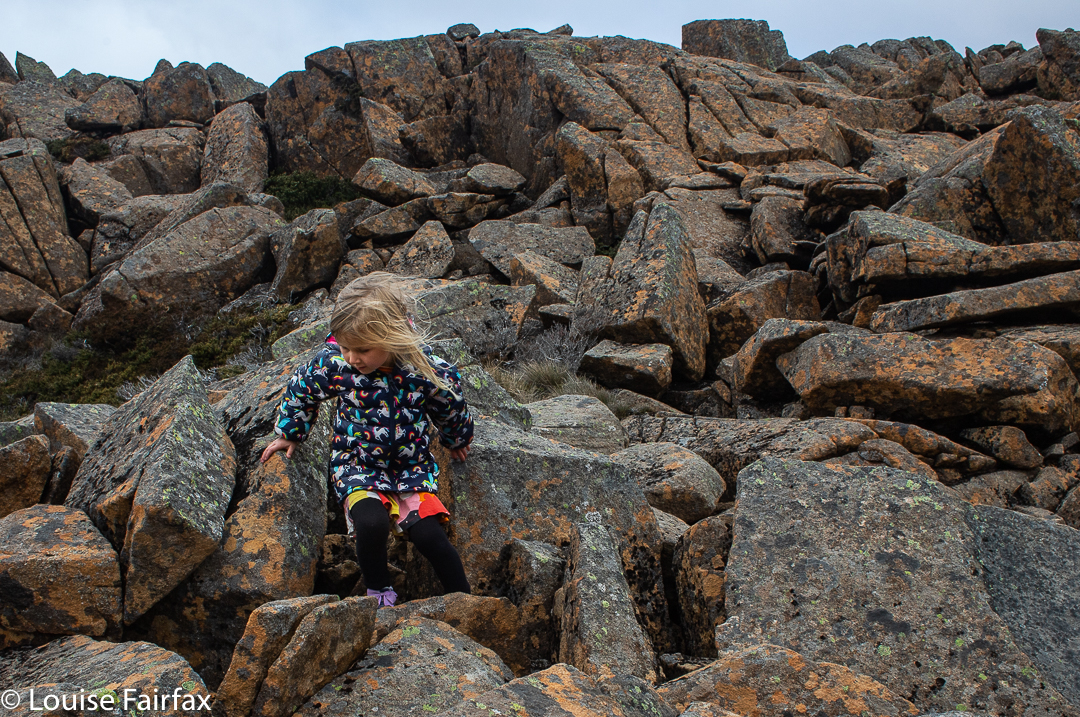 I really love it up there … more so in winter when icy rime covers the rocks in a tracery of delicately laced patterns, or when snow like icing sugar decorates the bushes, but summer also has its own grandeur.