I love traversing Ranges, and the Badgers Range of North Tasmania is no exception. In fact, it has been one of the best. We even had to vote on whether or not it was better, or not quite as good as, the famous Striding Edge in the Lake District of England.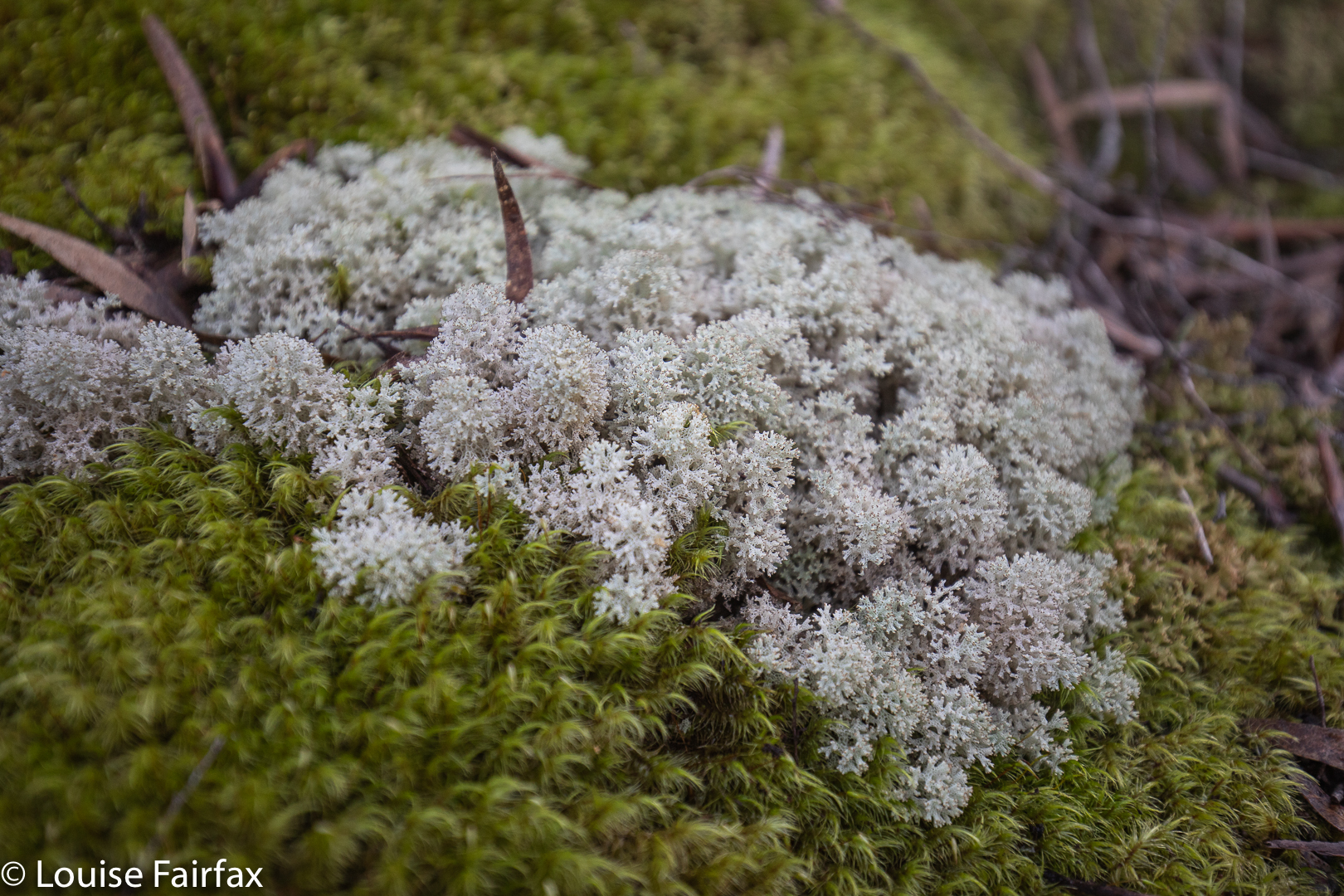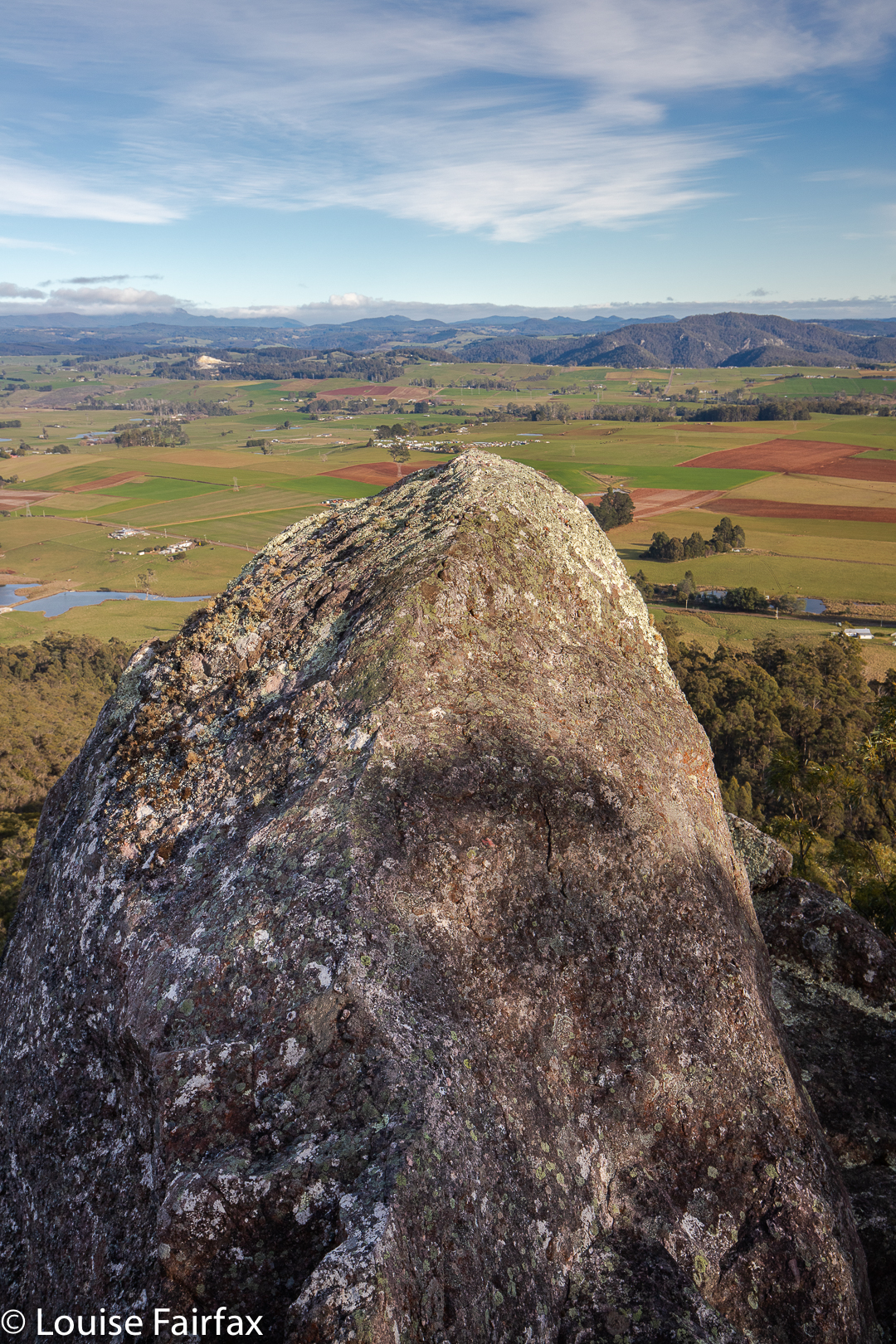 I went with my "Wednesday Friends" (yes, only friends on a Wednesday, ha). We met at Sheffield, and drove a few kms along the C150 towards Kimberleys Lookout, where we deposited the passengers, while the drivers proceeded to the northern end of our route, dumped cars and returned to the others in my car. Now the fun could begin. We climbed the steep and delightfully narrow, natural "path" (thank goodness PWS has not been in here to make it a monster of modern scared tourism). There were lots of options, written on quaint hand-written signs of wood. It was fun. We chose the Moss Garden route to Kimberleys Lookout via Maiares Lookout. This day, we also visited Charlies Lookout, Christinas Lookout, Tims Lookout and another nameless one that was one of the best. Maybe they'd run out of people to name. The views didn't suffer for this fact. There were so many brilliant lookouts I may have well forgotten the name of one (or more) of them. Only Kimberleys has a name on the map.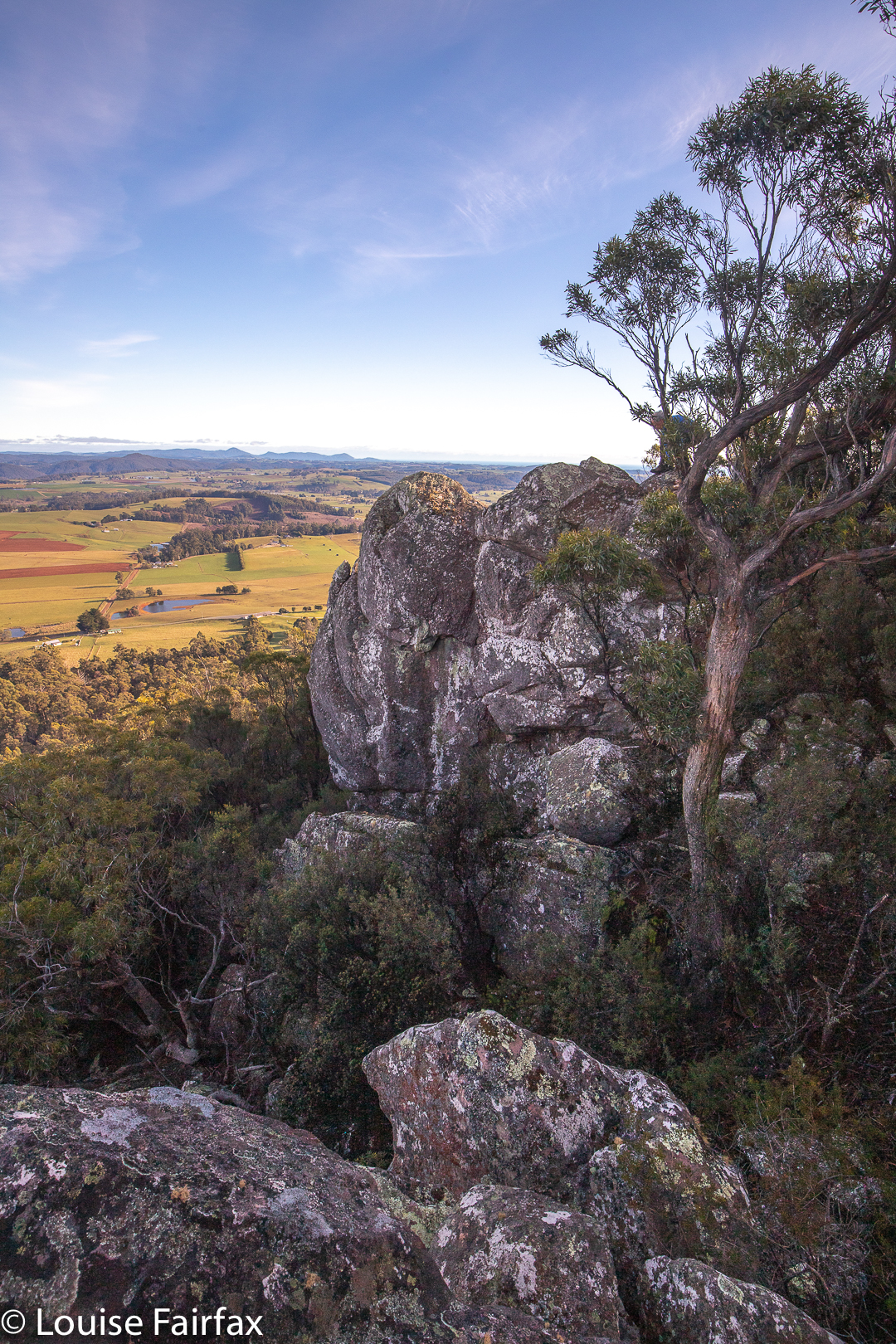 Once we were finished lookout out, and had gone down and then up to the nameless one, we went even more steeply down (quite a serious descent, this one) to a saddle before climbing just as steeply up the other side to the Badgers Range High Point, where we sat in the sun with monster views to enjoy our lunch. I also explored the labelled "speccy" view off to the east whilst waiting.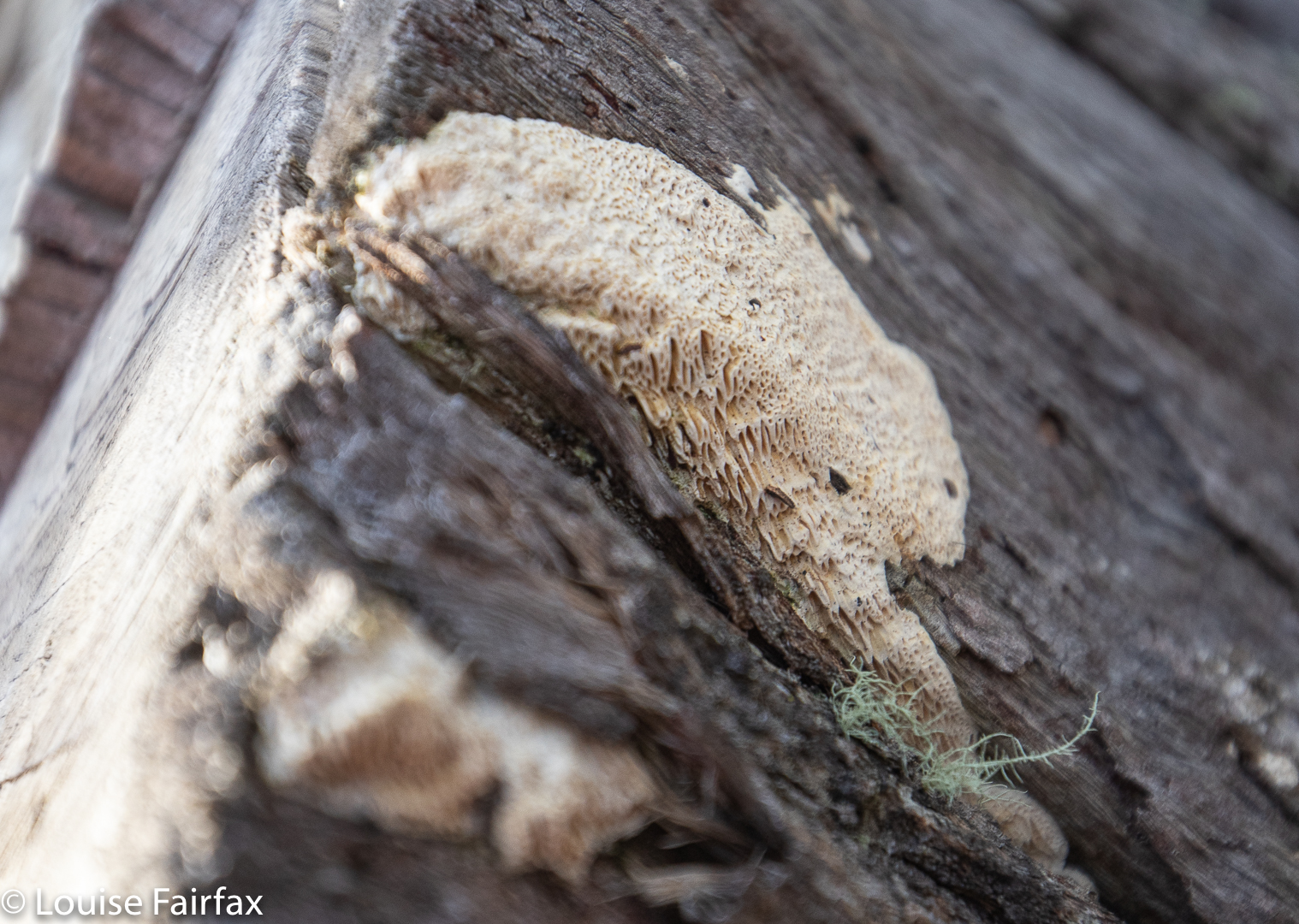 There followed another series of lumps and bumps and lookouts and rocky mounds to play on, each with a slightly different, but always enjoyable view.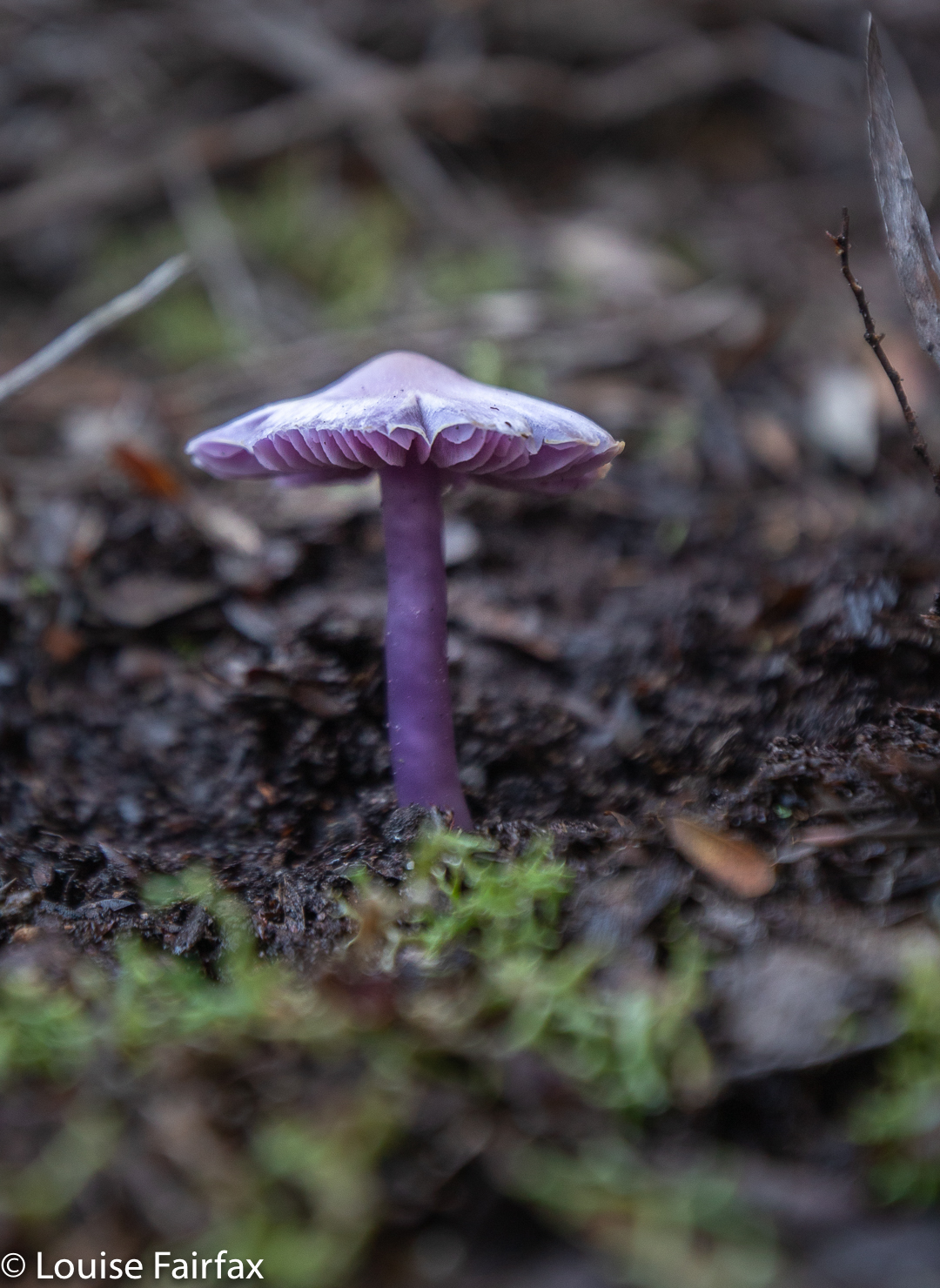 It was a fabulous walk, and there were even fungi for me to find (and pink and white Epacris blooms). Unfortunately, I didn't have my macro lens with me, not actually expecting to see any fungi, so sorry about the reduced quality that comes of using a wide-angle, landscape lens on something so fine and delicate.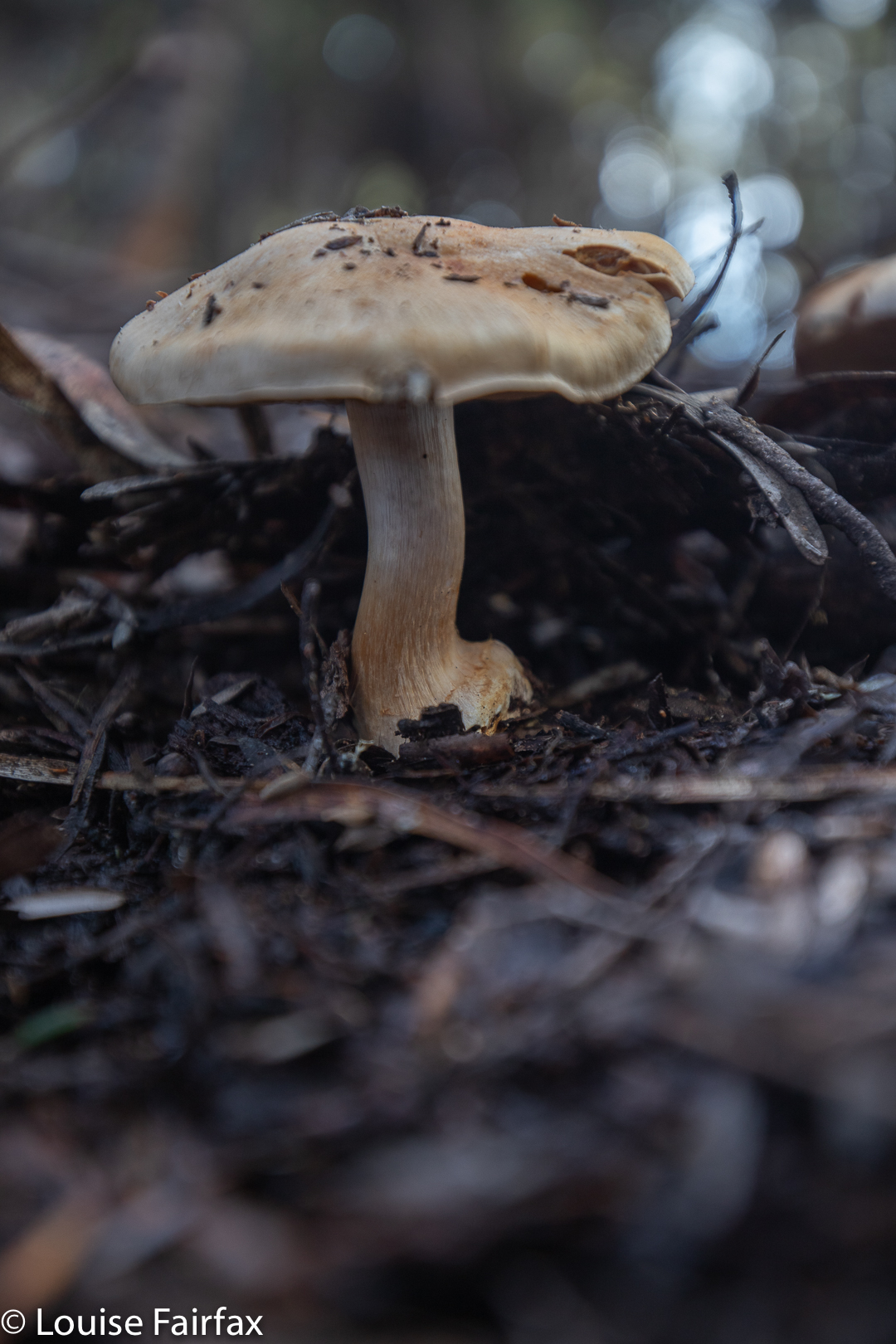 We covered 9.14 kms of horizontal movement, with 700ms of climb, yielding 16 kilometre equivalents. If your situation doesn't allow for a car shuffle (which will be my lot the next time I visit), then a lovely walk can still be done, going out and back, choosing your own turnaround point.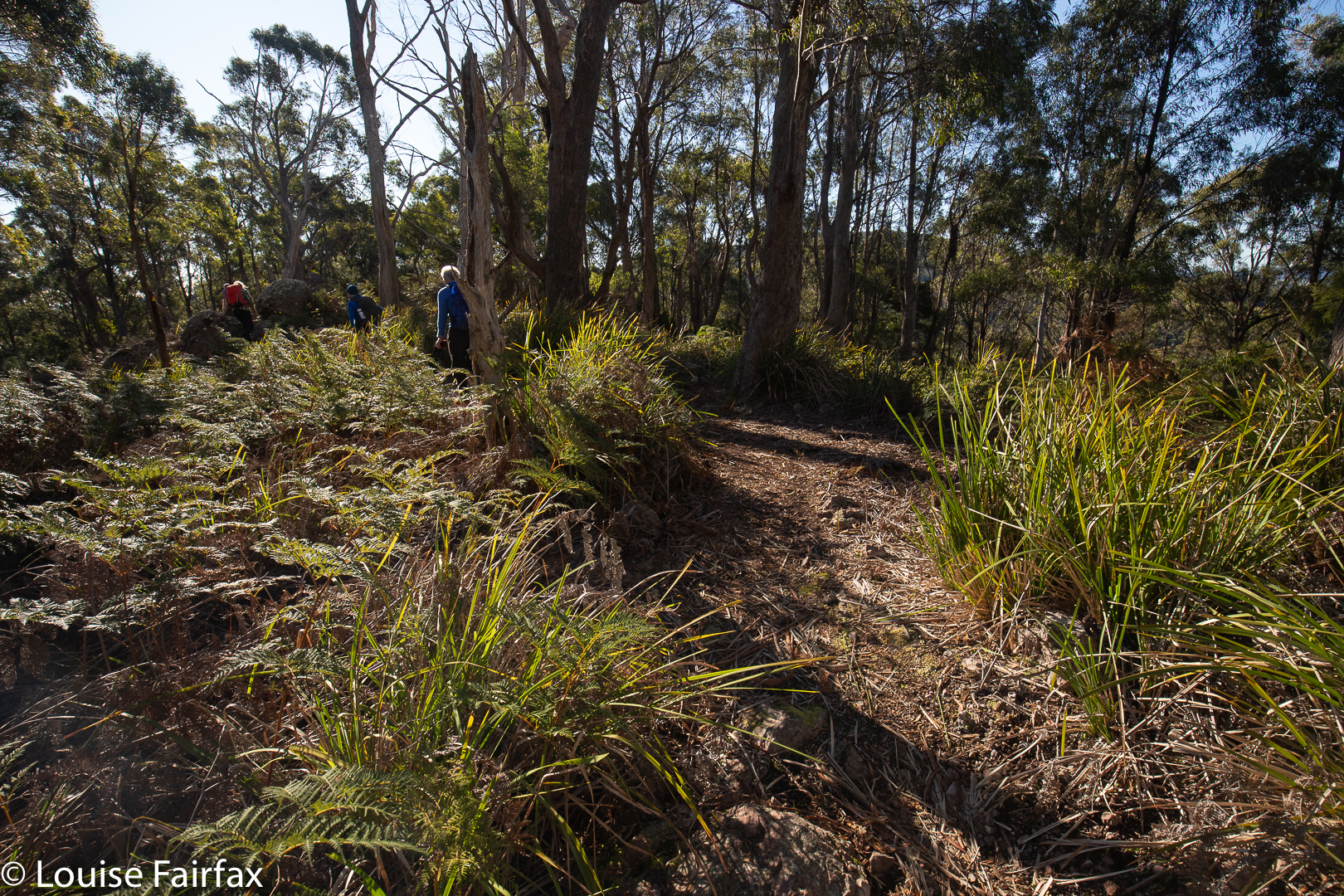 Tonight I will download our route for you. Meanwhile, if you want to do it, just follow the ridge … . There are arrows on the trees, or tapes the whole way anyway, and there is always a pad or path.