Bay of Fires Walk  30-31 Jan 2007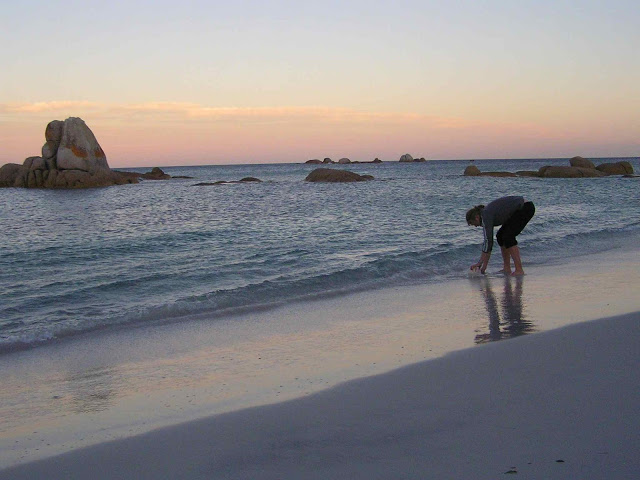 We wanted to do the Bay of Fires walk, but did not want to pay a fortune to do what we could do perfectly well without paying anybody to do for us. But!! How do you solve the problem of a left vehicle up north while the walkers finish down south? That bit we couldn't quite solve. Some enterprising fisher[person needs to offer a kind of water-taxi service like they do in New Zealand.
And precisely because we couldn't solve that problem any other way, we parked in the middle of this walk. On the first day, we went to the northern end and back with just our daypacks, and the second day, went to the southern end and back. We thus effectively did the walk twice, but without big backpacks, and without the transport problems. We have no objections to backpacks, but big objections to hitchhiking in a car-less environment. This way was much better. It was good to see everything from both northern and southern angles, and the water was so spectacular, it was great to prolong our exposure to its beauty.