Waratah Falls 2013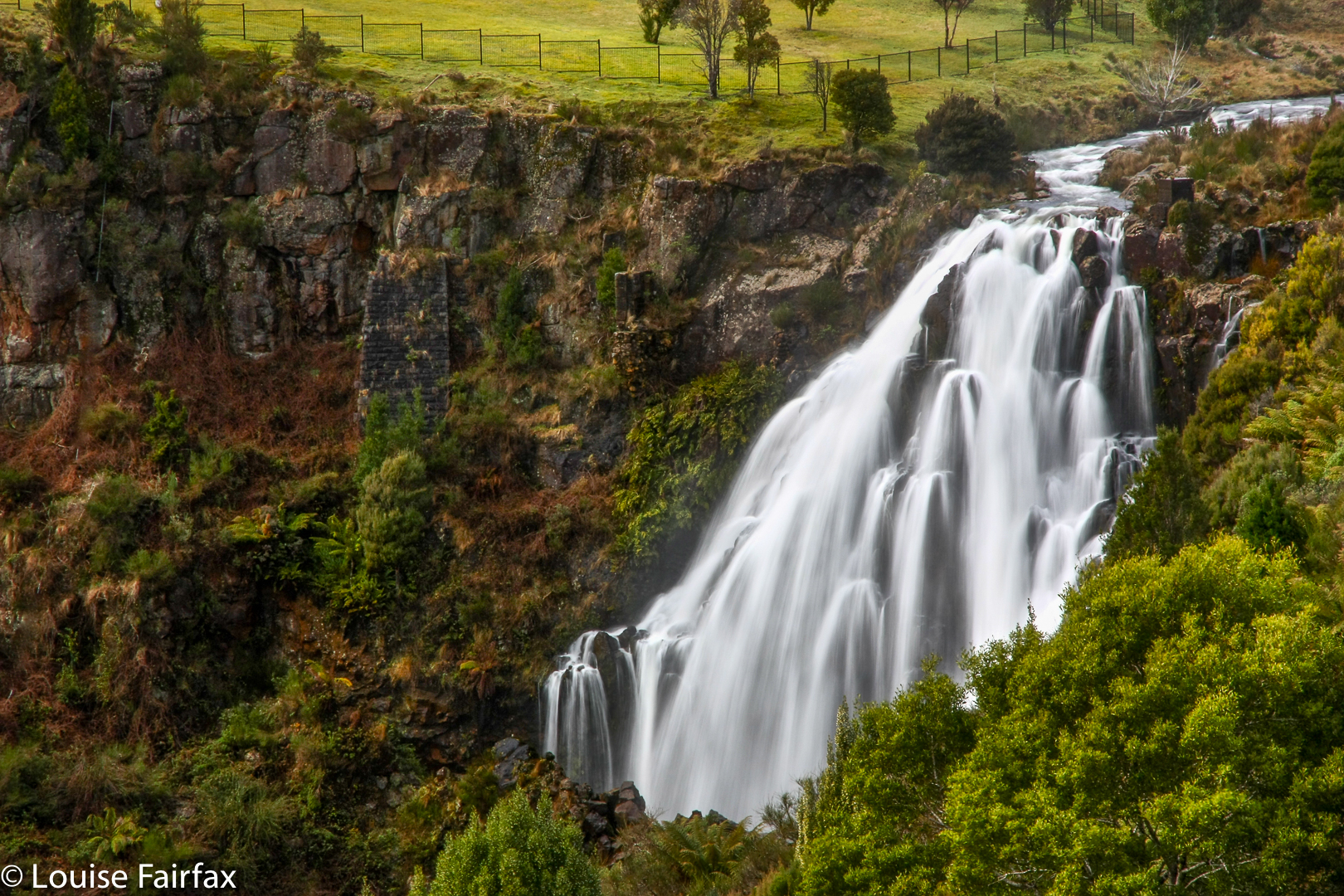 When I passed through the township of Waratah for the first time in my life in 2013 (on my way to Mt Pearce), I was not a waterfall bagger; I had not even heard of such a thing, but I did love waterfalls, so took a picture. I was also not yet a photographer. I did own a DSLR cropped-sensor camera, which I used for taking jpeg photos. Neither the cropped sensor bit, nor the Jpeg is conducive to giving an image rich in detail. We all have to learn sometime. Here is the photo I took.
I marvelled that a little picturesque place such as this could be doubly blessed by having a waterfall right in the middle of 'town' – and one that had not been crowded out and ruined by ugly viewing platforms and other concessions to the tourist trade.
I returned recently to photograph the base, but nothing was happening down there. I'll have to wait until next winter, I guess.