Fairy Falls. Friday 13th October, 2017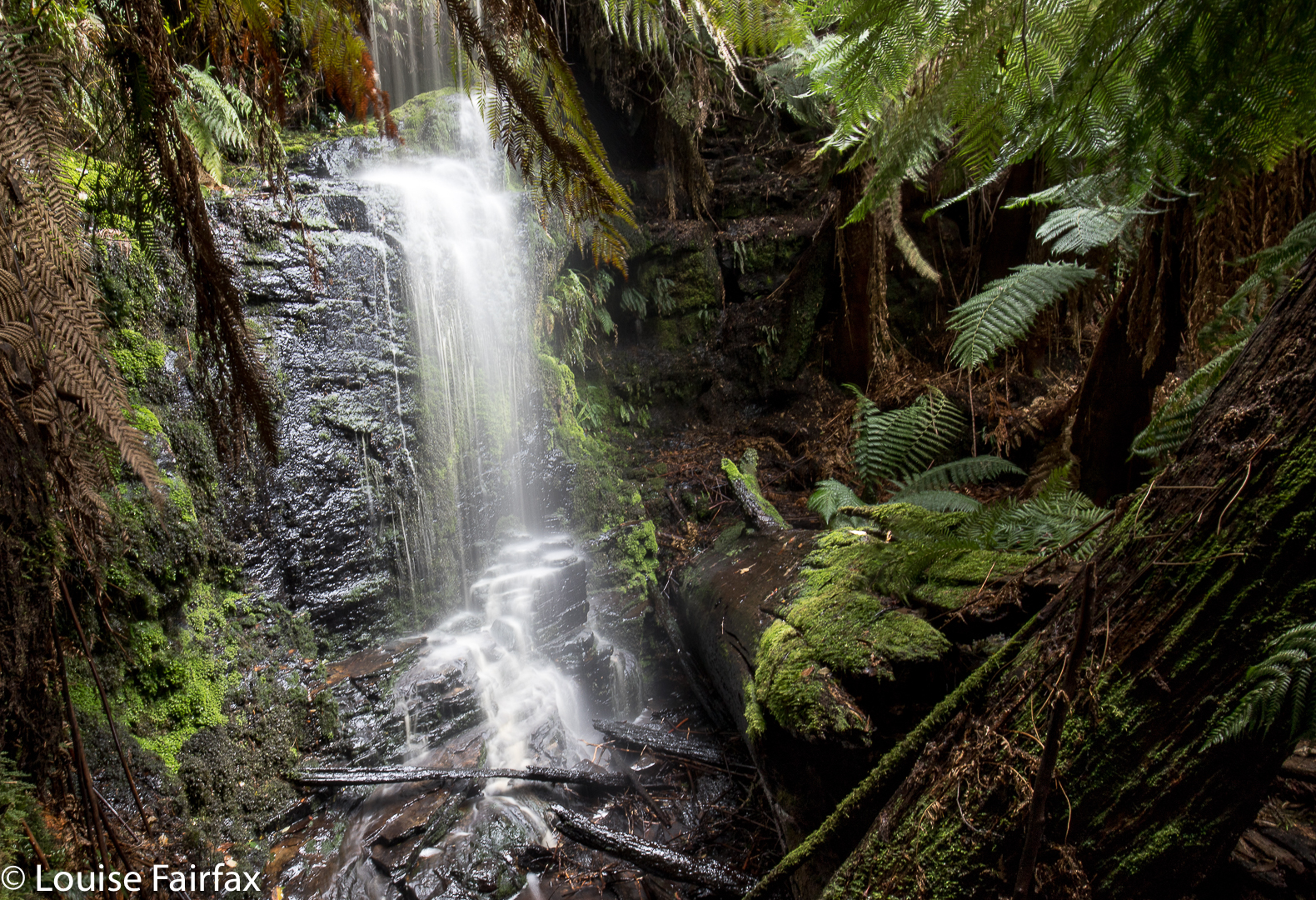 I had read about Fairy Falls near Geeveston in the web and was keen to see them on this southern waterfall-bagging spree. I must say, I found the web instructions a little ambiguous, as one is merely told to follow Fairy Falls Rd, which is cute, but one has to find it. Feeling not entirely confident, we turned out of Geeveston down the road signed to the Tahune Airwalk, and fairly shortly afterwards, took a right turn onto Fourfoot Rd. Fairy Falls Rd forks off this road after a few kilometres. At last we had a quasi sign to the falls.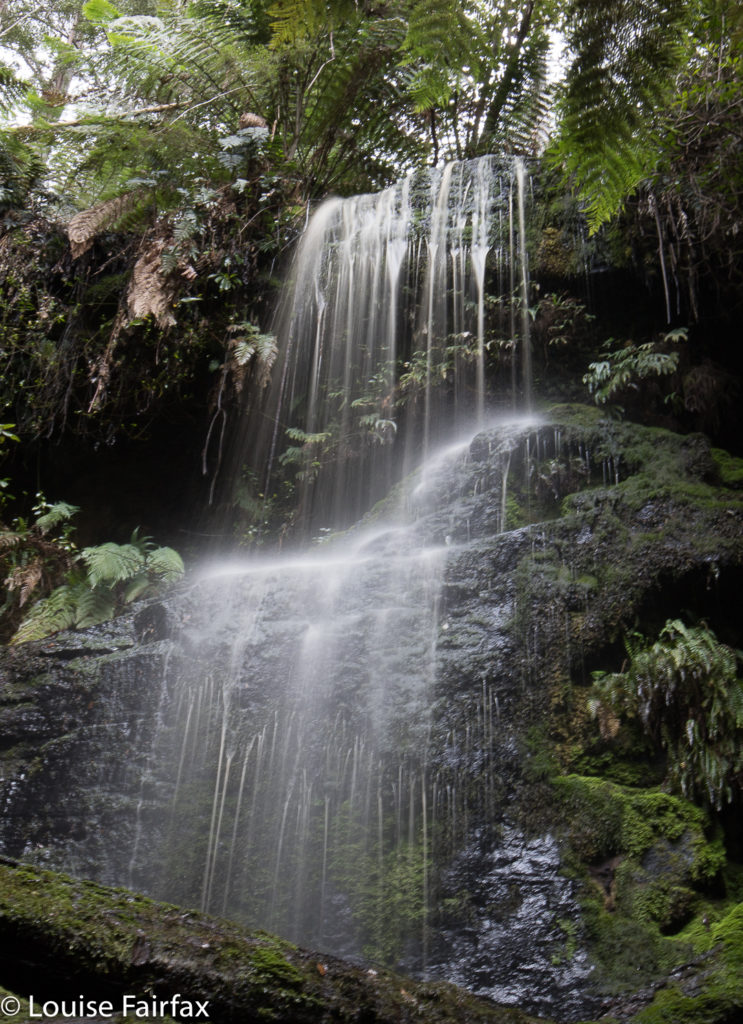 Once found, Fairy Falls Rd is followed to a big, almost u-bend where it crosses O'Hallorans Creek (unnamed). It is possible to leave one's car at this bend (I did). Our small adventure was about to begin. Almost unbelievably, the phone rang. We don't expect that to happen while fall bagging in the wilderness. It was our second-born daughter, full of excited news, so we walked along chatting to her while dodging branches, ducking under and climbing over obstacles until we got to the base of the falls.
Once we'd parked at that corner, we'd followed an unsigned pad going up the hill to the left, next to an electric fence, the other side of which is a clear paddock. To our right, and all too close, were blackberries, but they didn't bite.  At the first corner, maybe 50 ms up, it was time to leave the fence and follow the creek. Faint pads were present as we weaved our way through beautiful fern trees, a tanin-coloured creek below. Eventually, after maybe a total of ten minutes, the falls were reached, and it was time to stop talking to Lenie and start concentrating on photography.
We had actually made a little error on our way to that u-bend, as O'Halloran's Creek is not named and we kept going, the map being a bit unclear. We ended up in the back yard of a man who informed us that these falls were misnamed; they were an insult to falldom, and no falls at all but a dribble of a cascade in snake-infested country and not worth the trouble. He added that they were an embarrassment to Geeveston and apologised to us that we had been sent on a wild goose chase. I guess this just goes to prove the relativity of concepts of beauty, as we, like whoever named them "Fairy", found them idyllic, dainty and wonderful. For sure, they don't compete in volume with Niagara, but I prefer grace and subtlety to a hammering thump on the head, so Bruce and I were perfectly happy with what we found, and not in need of any apologies from this man to whom, I guess, size is everything.