Refuge Plan de l"aiguille, back up nice and high. My new friend, Leslie.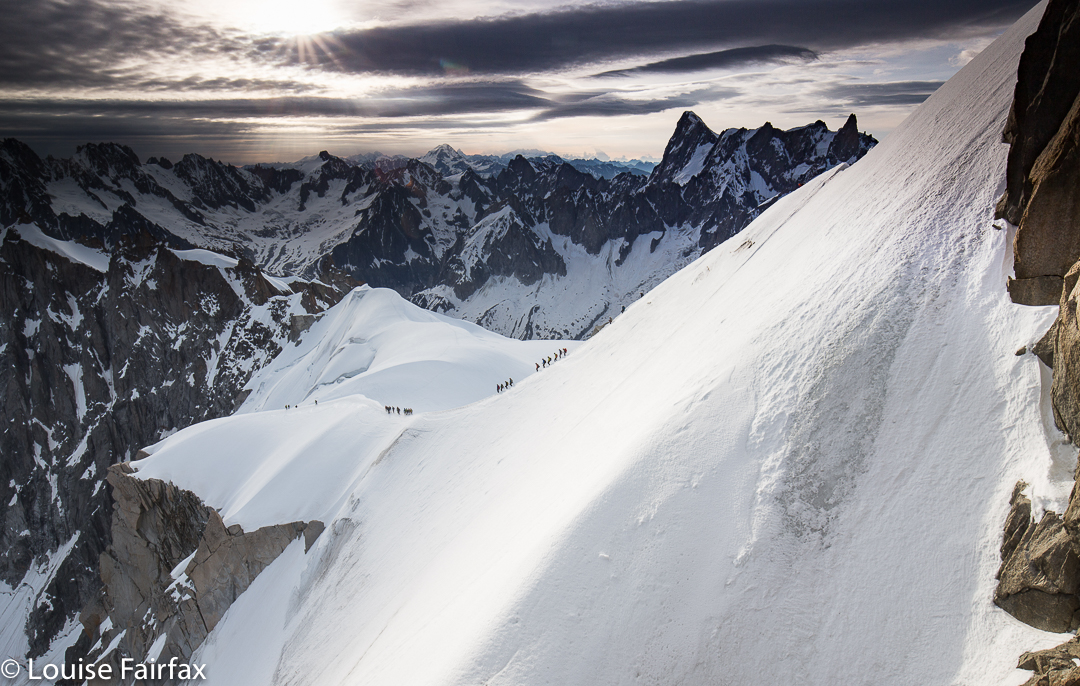 Up above the palisade of steep rocks and into the fluffy white. It's "wild", but is this wilderness? Whatever, it's beautiful.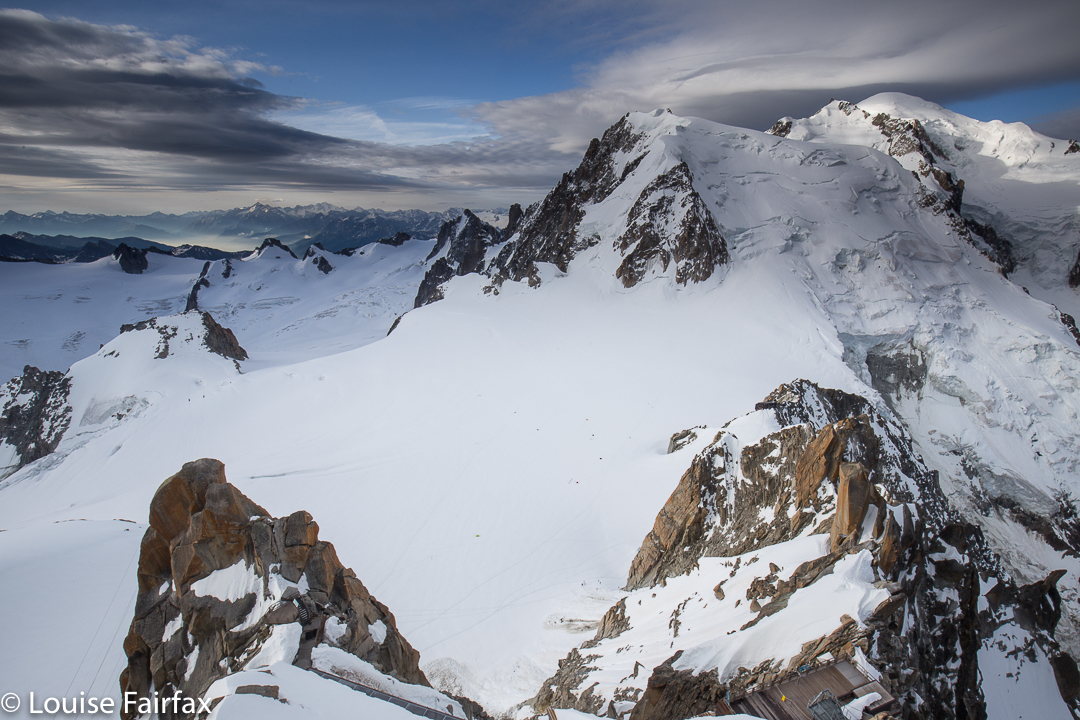 "My" beloved Mont Blanc, up nice and close. This is with a wide-angle (distancing) lens, not a zoom one!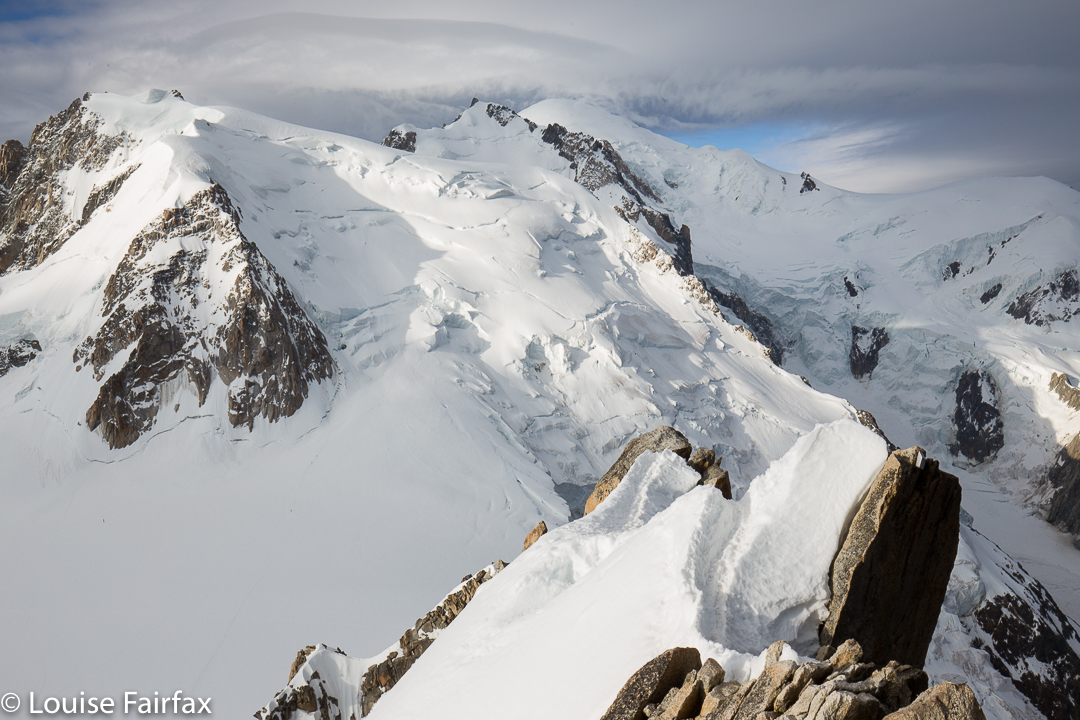 White on white, heart aching heartache, white on white, you are may respite.