My bush buddy Andrew wanted to summit Mt Rufus to add to his Abel collection, and I wanted to sleep up there to test out a new snow tent I'd bought that is free standing. It was a deal.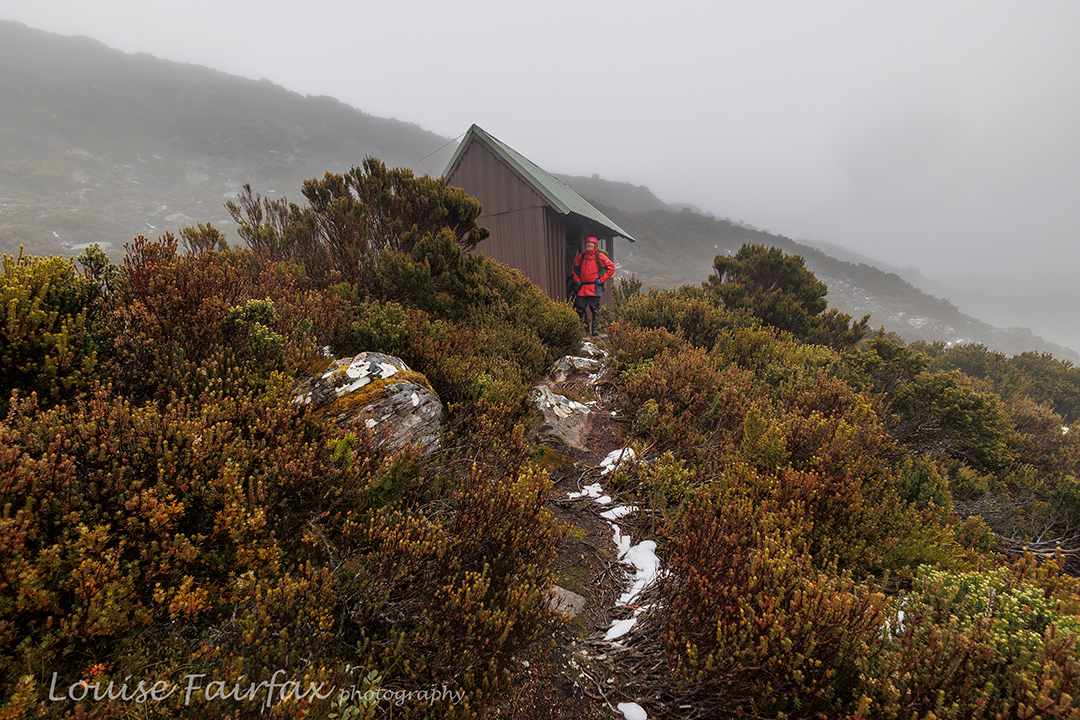 Andrew would also give his own snow tent a bit of a workout. It's good to make sure you've got the routine in order at least once a year. The fact that it was actually snowing a bit on that day made it all a bit more realistic as we climbed. There was a slight problem in that the whole mountain was several inches under water. Who feels like camping in the middle of a lake? Hm.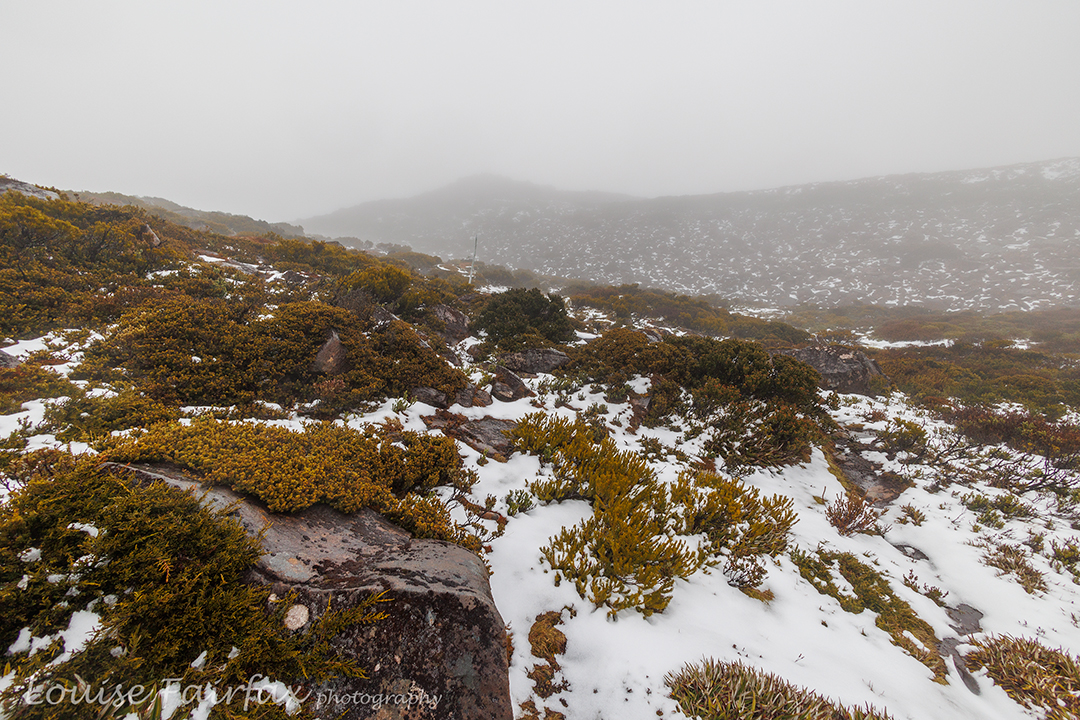 I had camped up on Rufus in 2014 (http://www.natureloverswalks.com/mt-rufus/ ) for possibly the equal coldest night of my life, but wanted to do it again to update my photos … hopefully improve on them. Unfortunately, the weather was gloomy, grey, and full of moisture, and the wind howled menacingly.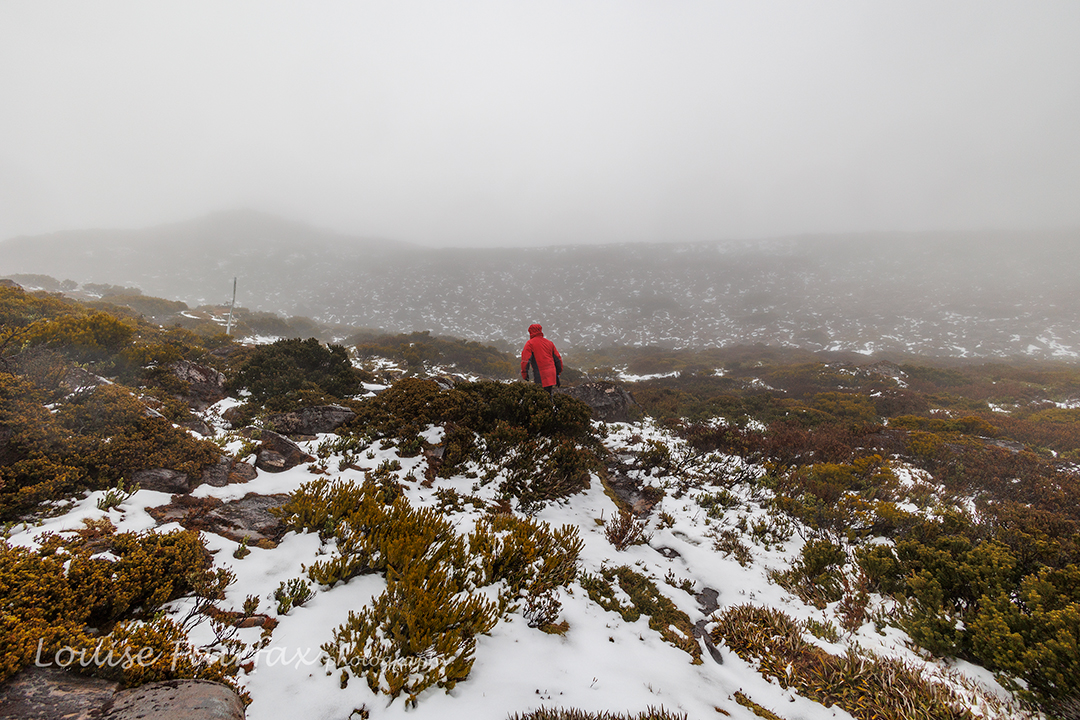 It was neither an evening nor a morning to tempt me to any photography, so I need to try again. I am beginning to think that if I lug my tripod up a mountain to photograph the dawn, then that almost guarantees mist and a grey start and end to the time up there.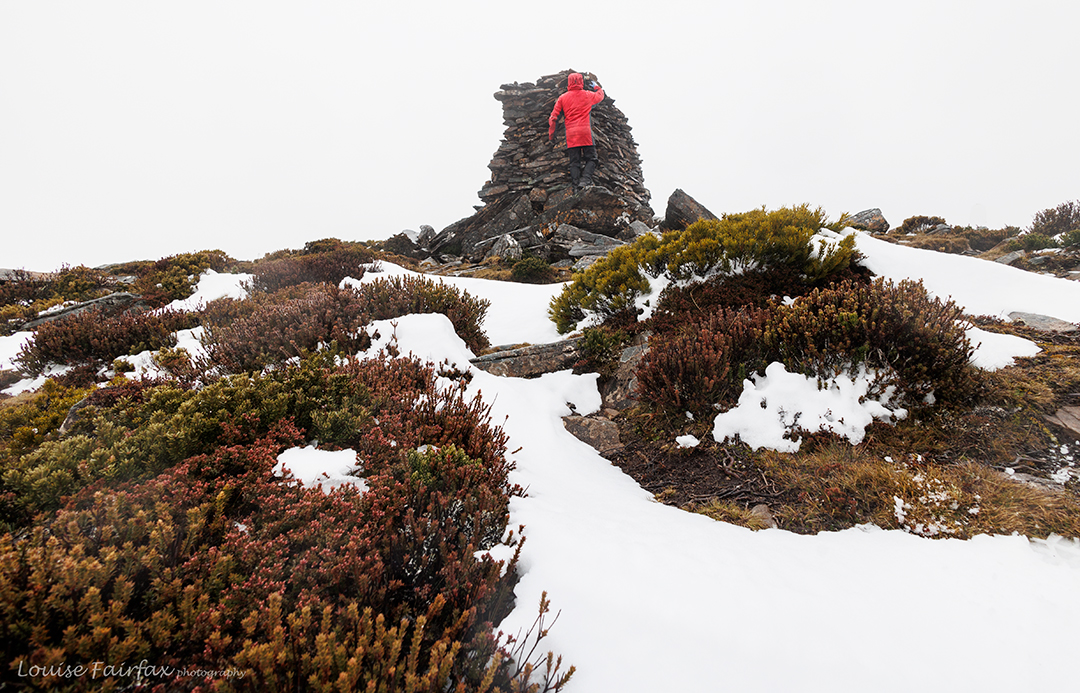 So, I can't offer you glorious or even half-interesting evening or dawn scenes. However, the journey was still fun, and above are a few hints at the whole.
The first time I climbed I used the longer track which goes past Shadow Lake. The last two times, I have used the Gingerbread route.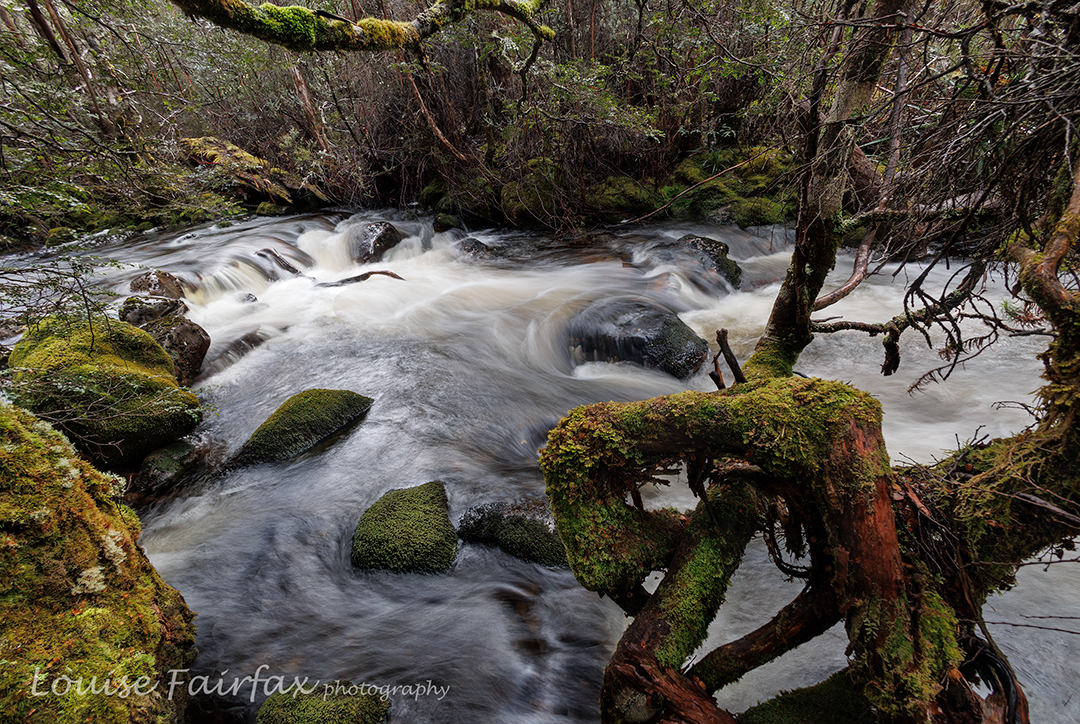 Back down the bottom the next day, the Navarre River was pumping. Last time I was up there, I visited several waterfalls high up
(http://www.natureloverswalks.com/rufus-and-navarre-falls/),
and we had toyed with seeing them on the way down, but the weather convinced us that we'd rather just make straight for the exit. We were looking forward to coffee and pies from the Hungry Wombat.