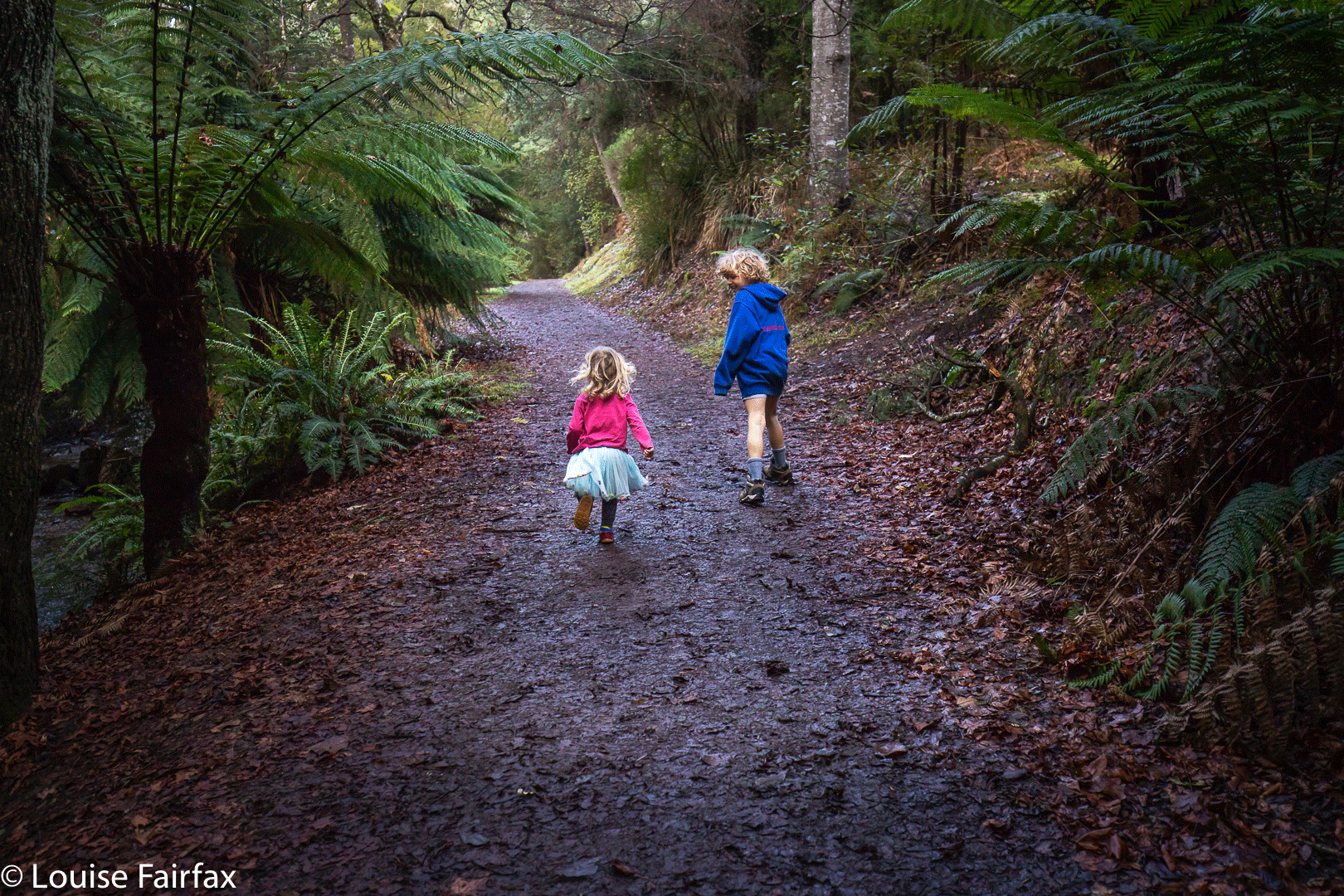 It was Adventure Day, so today I decided Lilydale Falls would be a great place to take the kids. I think when planning an adventure for children, the length of the car trip (boring by its very nature) is more important than the length of the walk. Lilydale is a small driving commitment from Launceston, so was ideal for my purposes.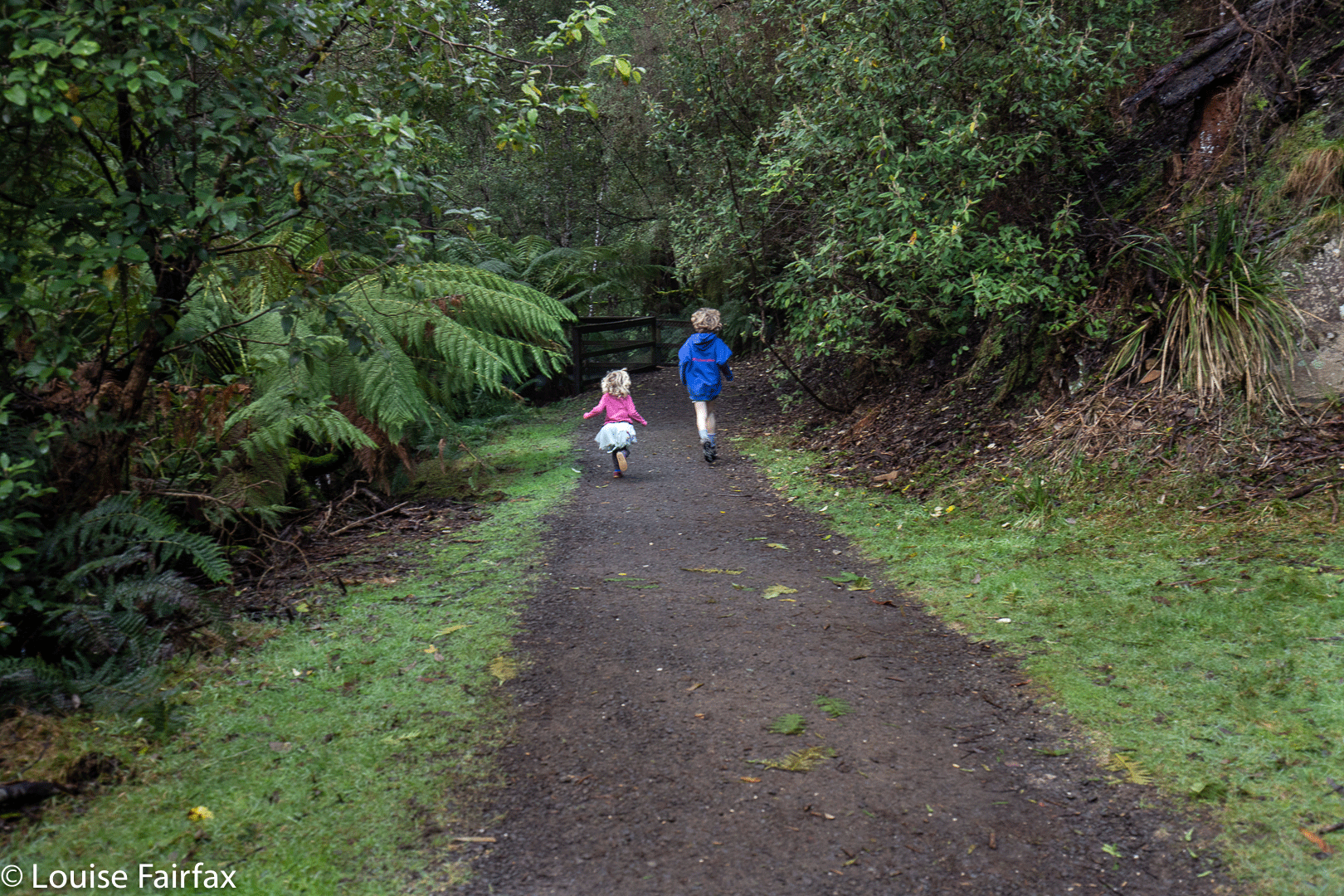 The car trip was quickly dispensed with, which meant the real adventure could begin. Gussy was wearing his brand new REAL he-man hiking boots which I had bought on the way, and was keen to test out their resilience against creek intrusion and puddle interference.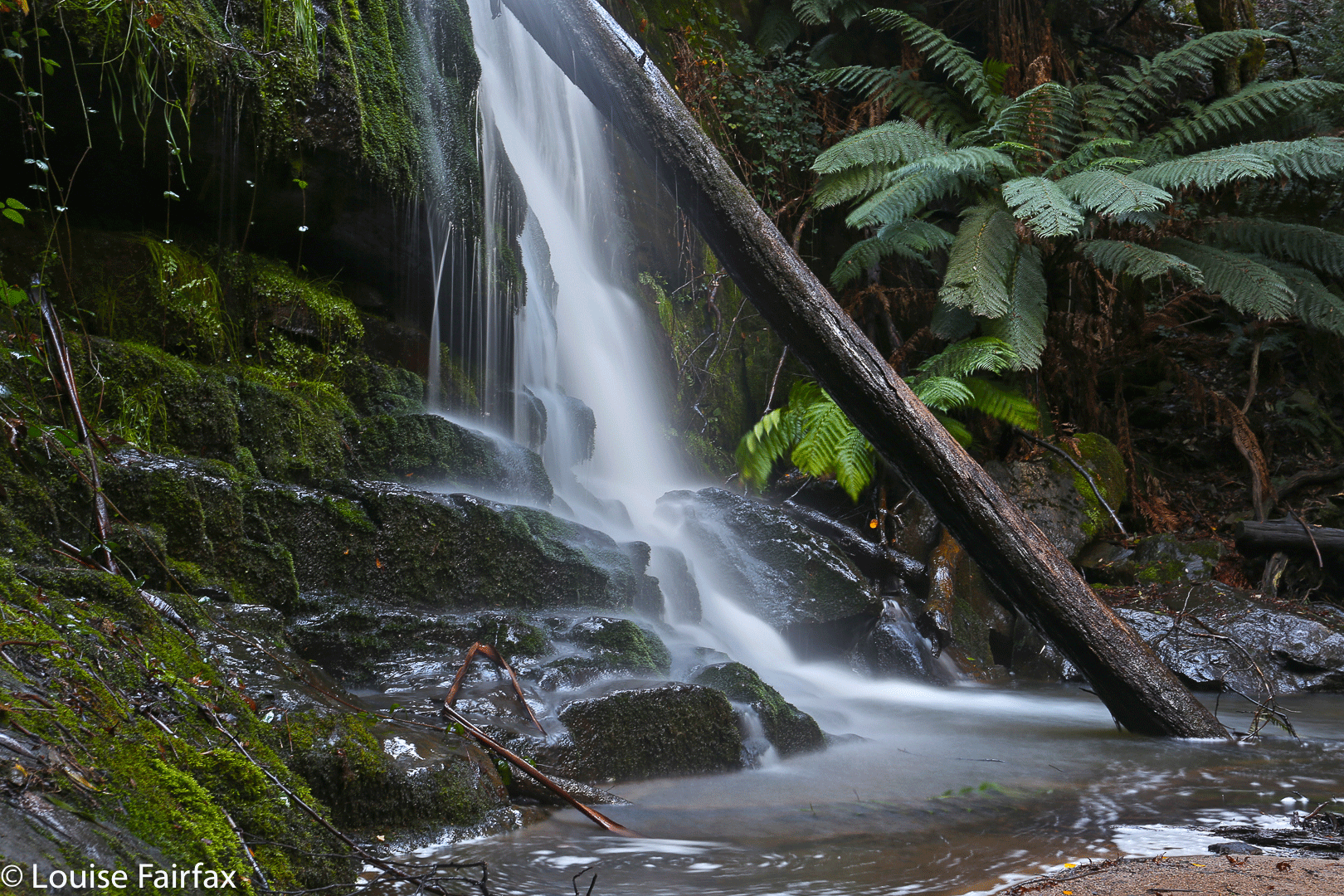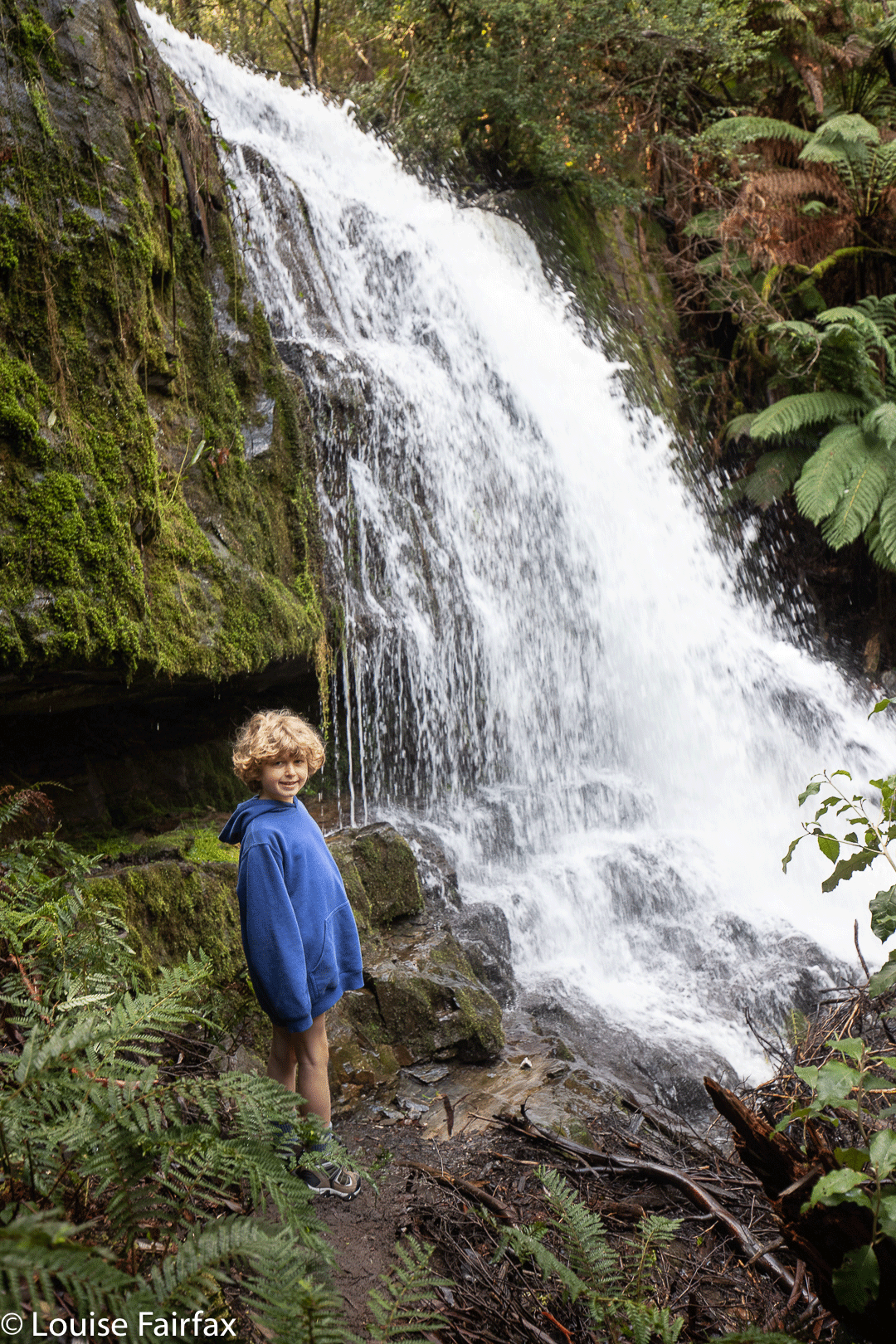 I was keen to see if they were too heavy for him to break into a run, as these two prefer to run than walk when on a track. As the pictures indicate, they did the trick. They are Hi-Tec light weight kids'  boots from MacPac if you're a parent and interested. (No one is paying me to say that, or giving me any perks). I was stunned that Paddy Pallin's "commitment" to children's walking was so negligible that they sell neither kids' backpacks nor boots. Kids need equipment suitable to their size if they're to grow up enjoying this leisure activity.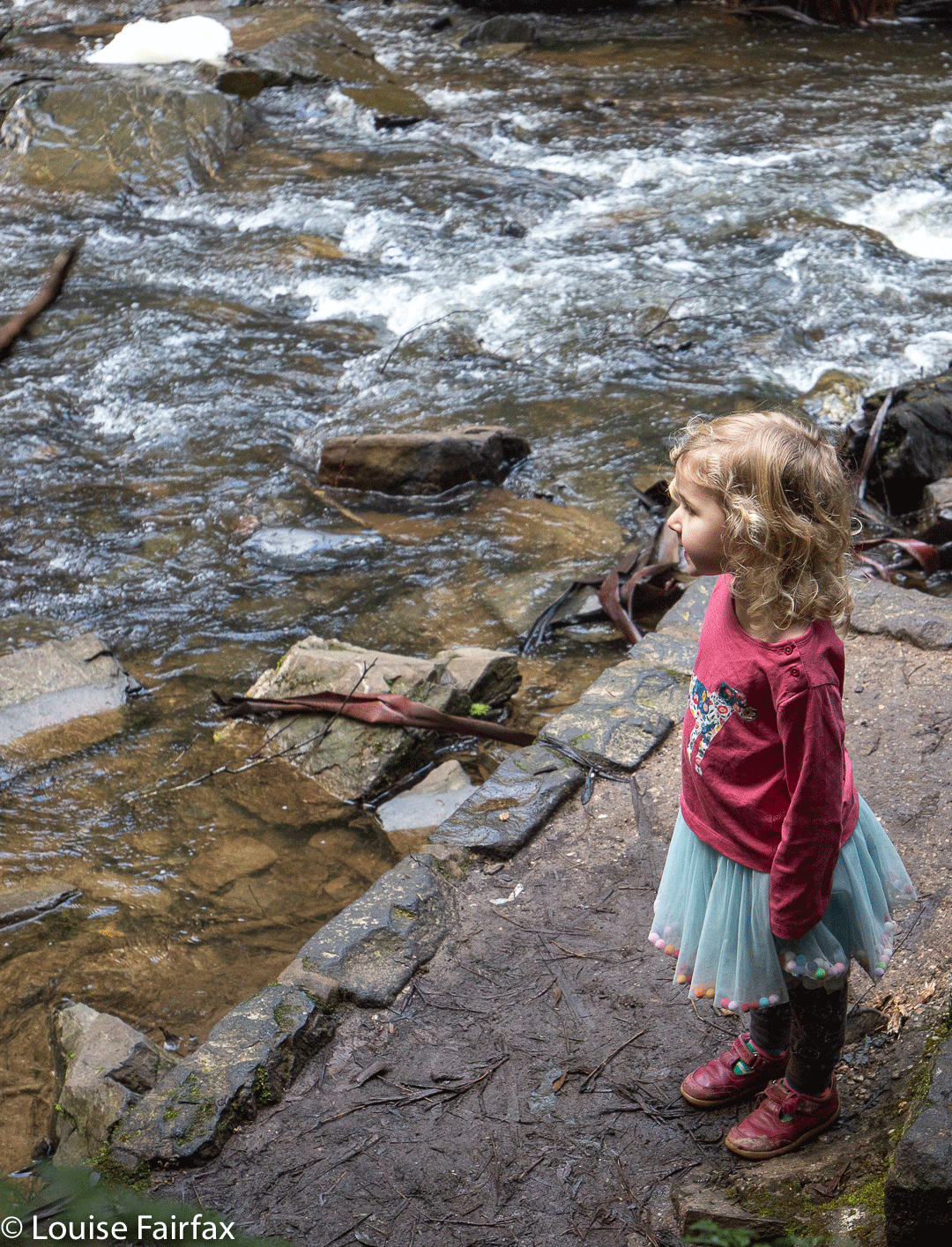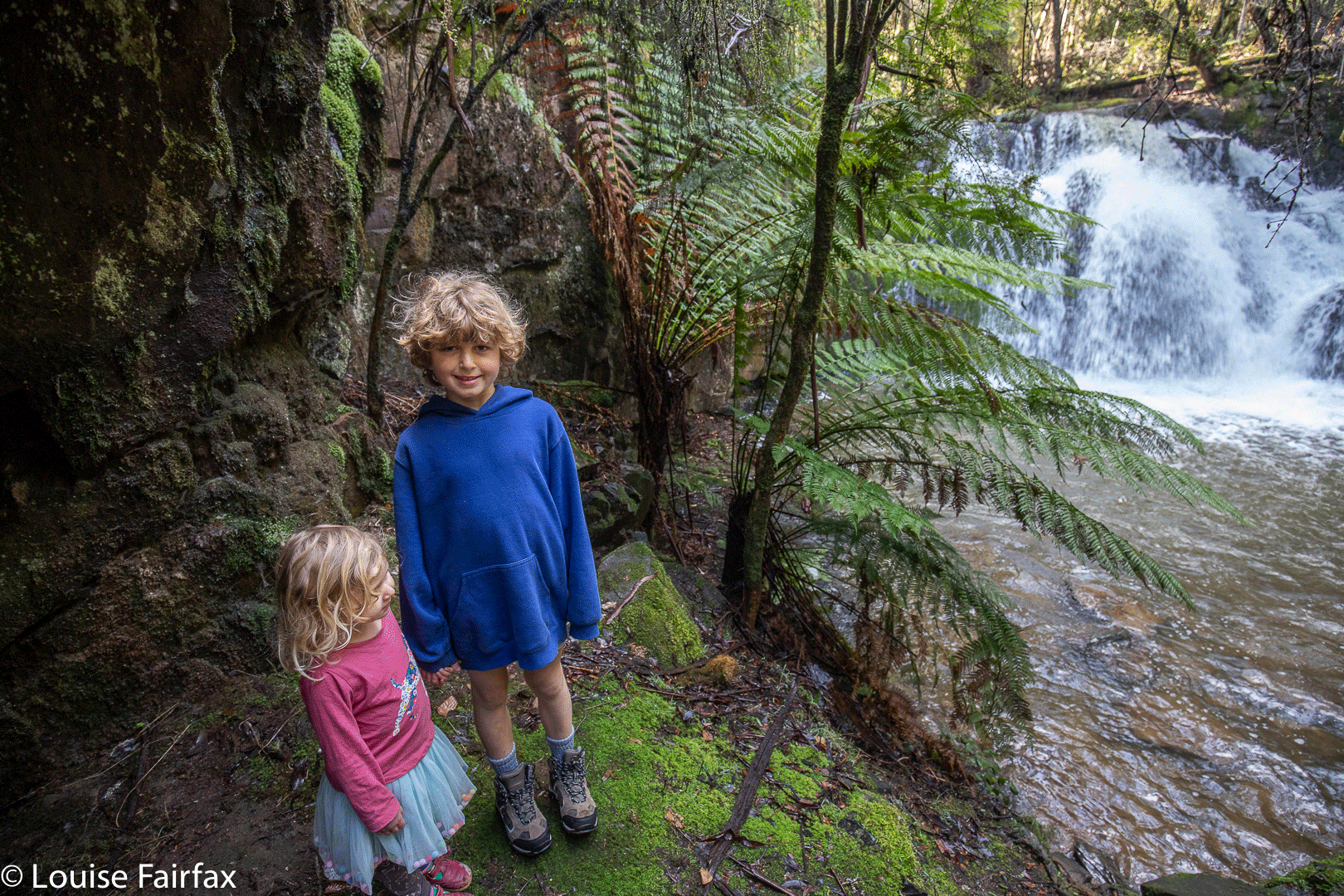 Please excuse Abby's choice of bushwalking clothes. Fairy skirts are the very last thing I would choose, but it is important to pick one's battles, and this is not one worth disputing. Certainly, in this forest we searched for fairies and goblins, as the lush greenery begged their presence. Unfortunately, the fungi count was utterly minimal. (See my 2015 blog on Lilydale if you want to see that the area can have lovely fungi).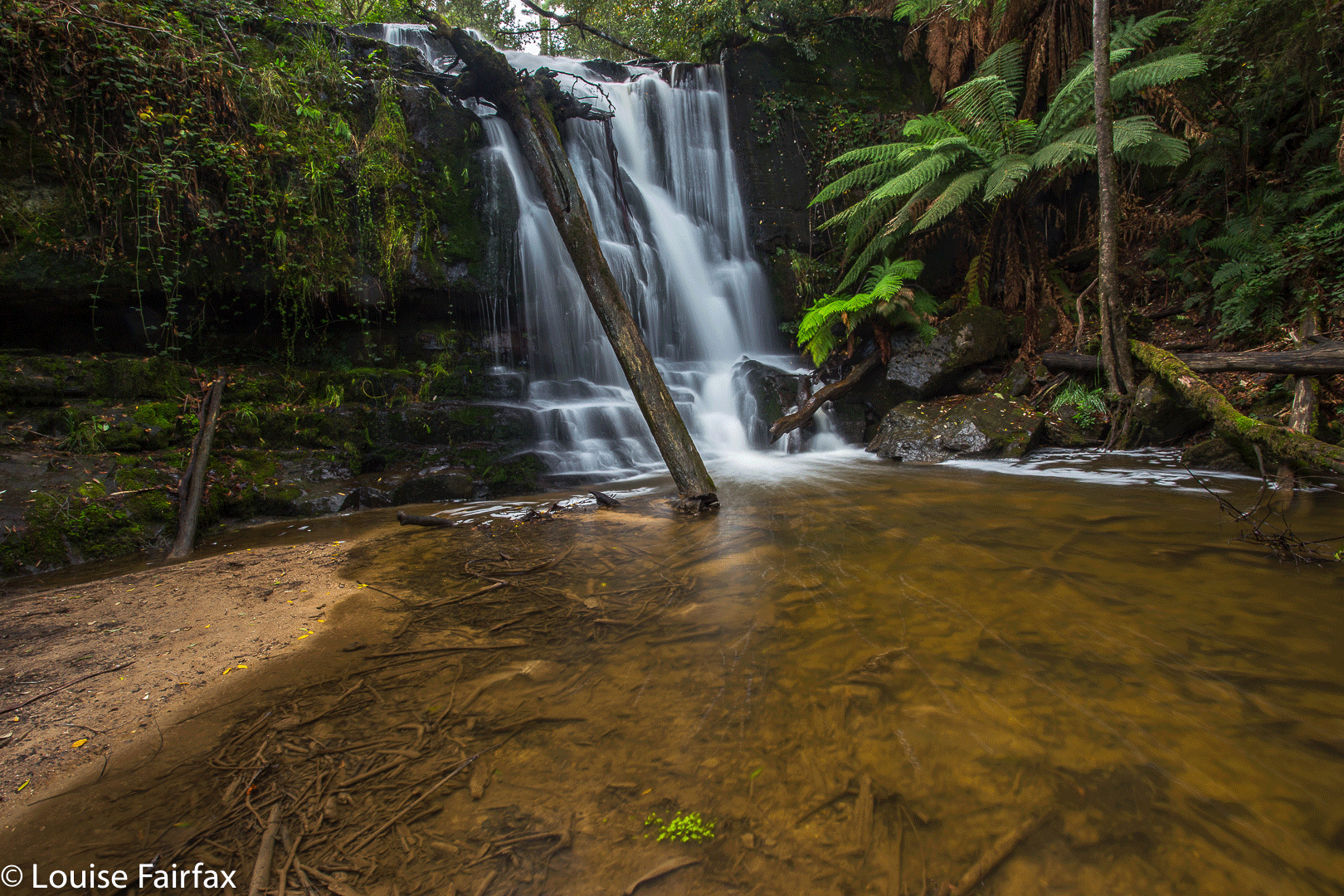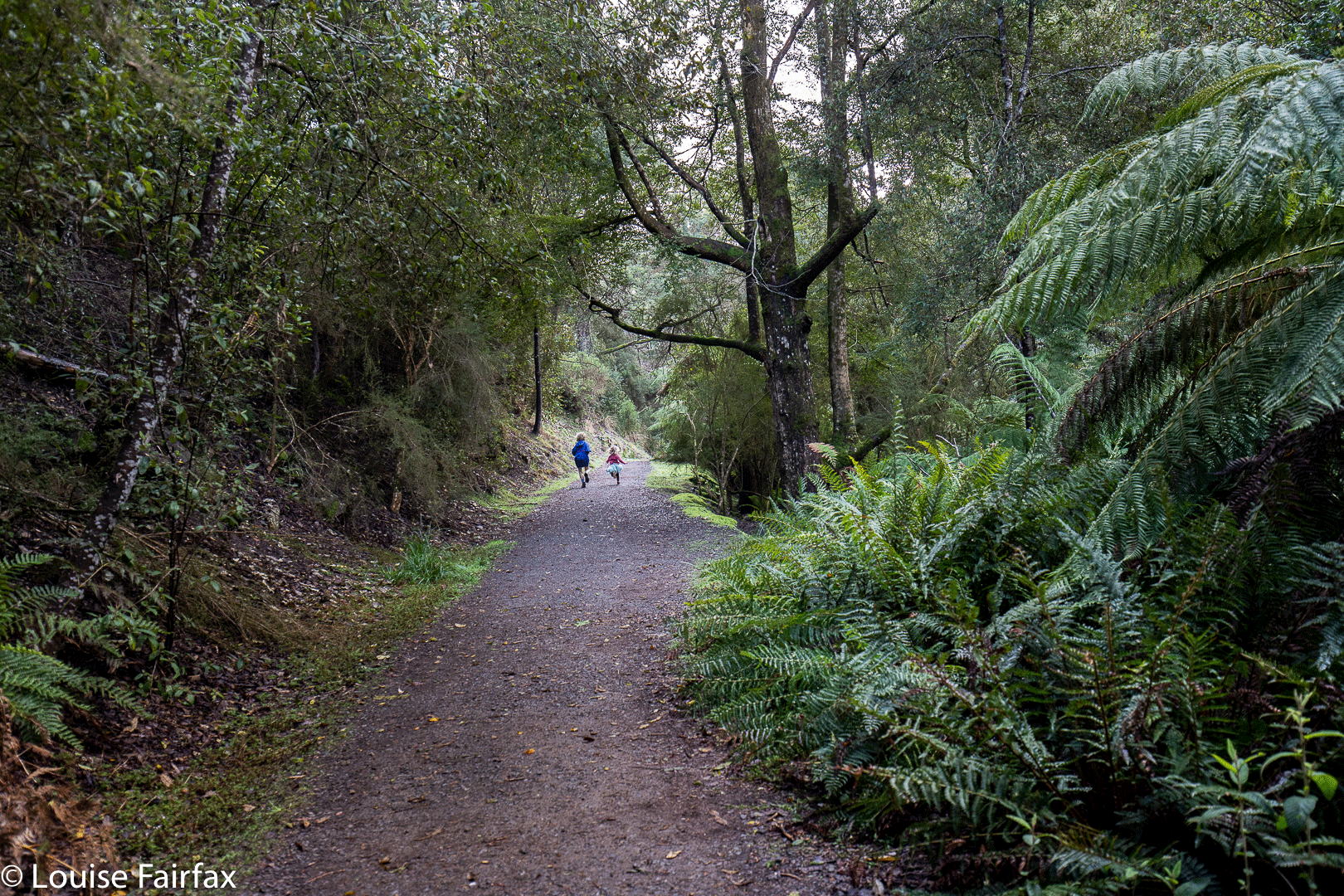 As the pictures indicate, the children ran the whole way there and back – minus the wooden part with a sign that warns the wood is slippery. Gussy (7) walked quietly there, and Abby (3) even consented to hold my hand. It was a perfect outing, and we were home in time for lunch.