Sun rises behind St Valentines Peak as I drive up from the south, having spent the night at Guildford.
As I expected, the thrills that St Valentines Peak had to offer me were the fun of the climb and the beauty of the rainforest rather than the view from the top – but that's a personal thing. I'm just not a lover of a vast vista over a huge flattish area. I like looking out at other mountains. That said, the dragon-spine ridge line at the top was great fun.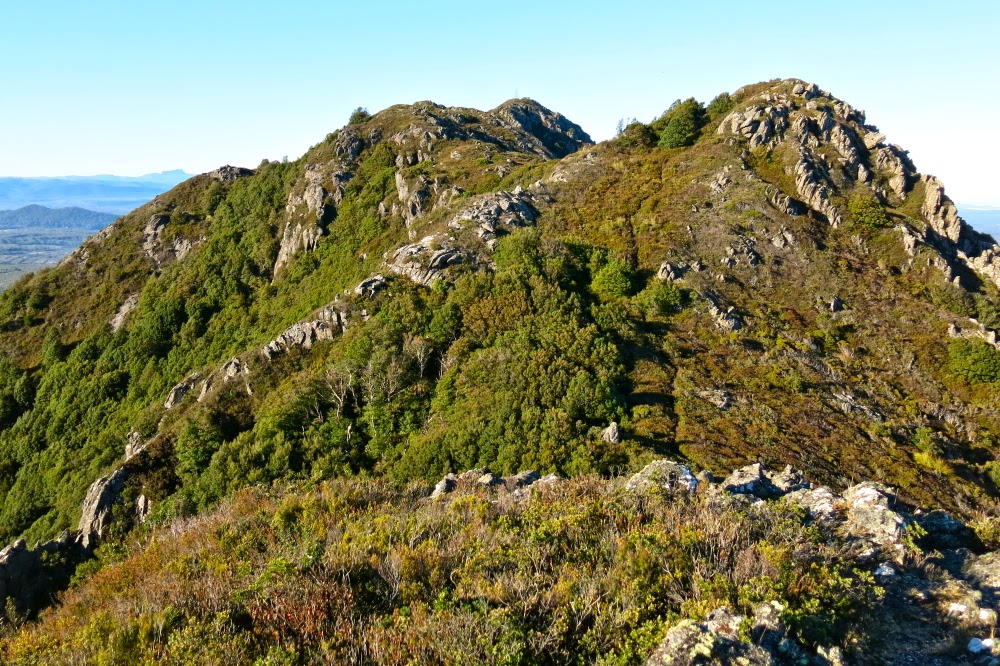 Looking at the bumps on the ridgeline
I had toyed with the idea of doing the Abels Vol 1 route, but decided against it as the path might be faint after so many years of not being used during Gunns' reign. I thus opted for the longer Vol 2 route that would definitely be there. I liked it, as I was surprised by how much of the total journey was through wonderful rainforest. I had expected large tracts of uninteresting scrub. The myrtle forest with mossy logs and fungi in abundance kept me company for most of the way. In fact, of the nearly an hour it took to summit the first high bump on the ridge, only six minutes were not in rainforest.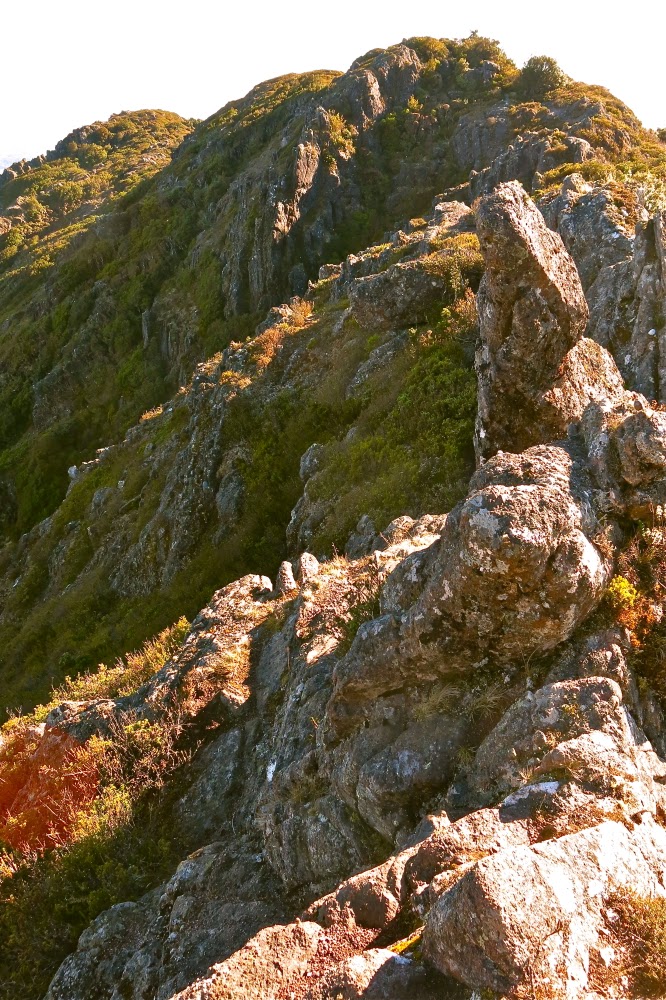 Once up, I lingered and dawdled my way along the ridge, enjoying being on a narrow band like that. The shapes and textures of the rocks entertained me far more than the hazy views out below (hazy despite its being really quite early. I was disappointed).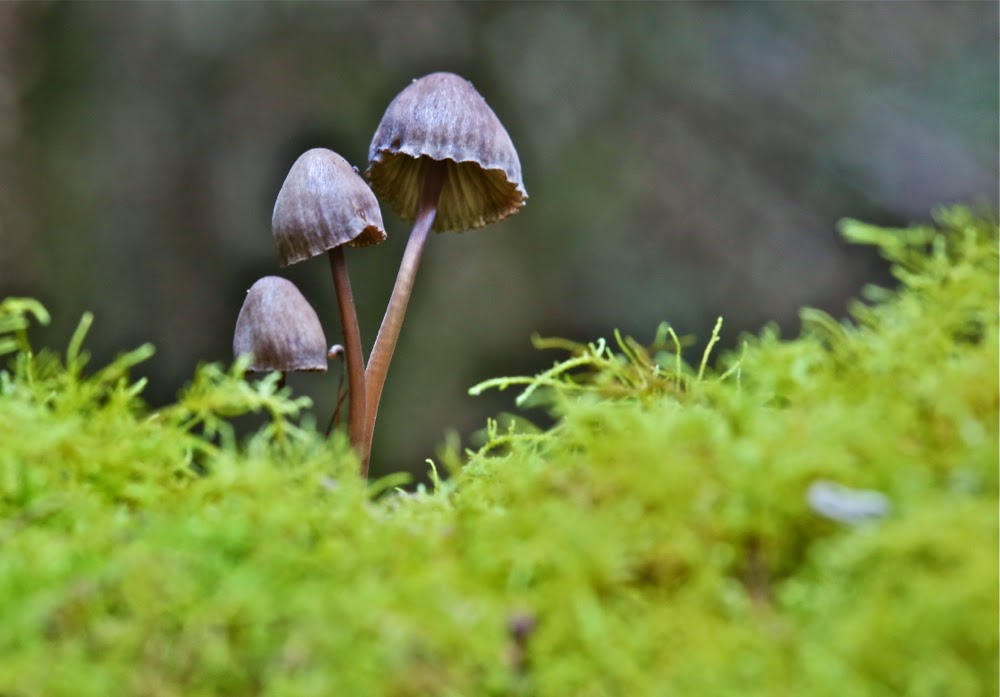 One of many beautiful fungi (Mycena sp).
Ridge enjoyed, photos taken, it was time to descend and drive home, with a stop for lunch at ETC in Elizabeth Town to refill my tank. I was hungry.
Track data: 9.73 kms. 1002 ms vertical climb. Really surprised to see that there was so much vertical gain (I hadn't bothered adding contours before I left, and didn't particularly notice that the number was huge while climbing).