We didn't choose Markham Heights on Ben Lomond for our Wednesday walk specifically because it was the shortest day of the year, and we also didn't quite choose it because it was possibly the coldest day of the year so far (it was minus 8 as we passed through Blessington), but because the minus 5 we were expecting on top would be a lot nicer and safer with 30 cms snow on the rocks than where we had been going, which would probably just be a dangerous expanse of ice rime.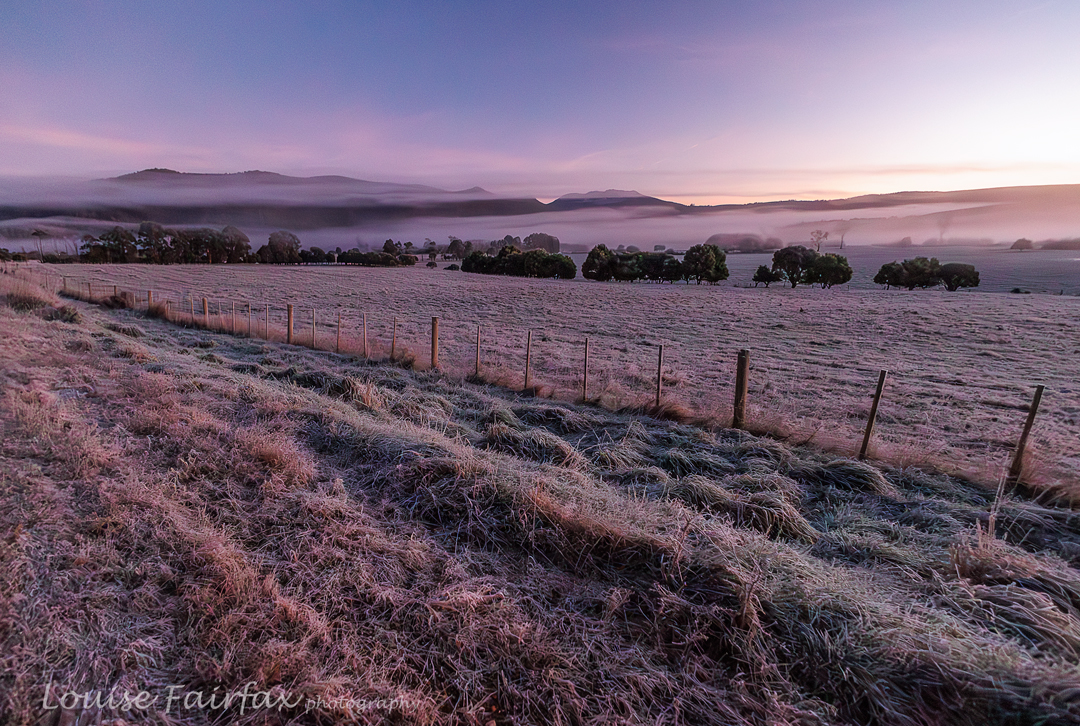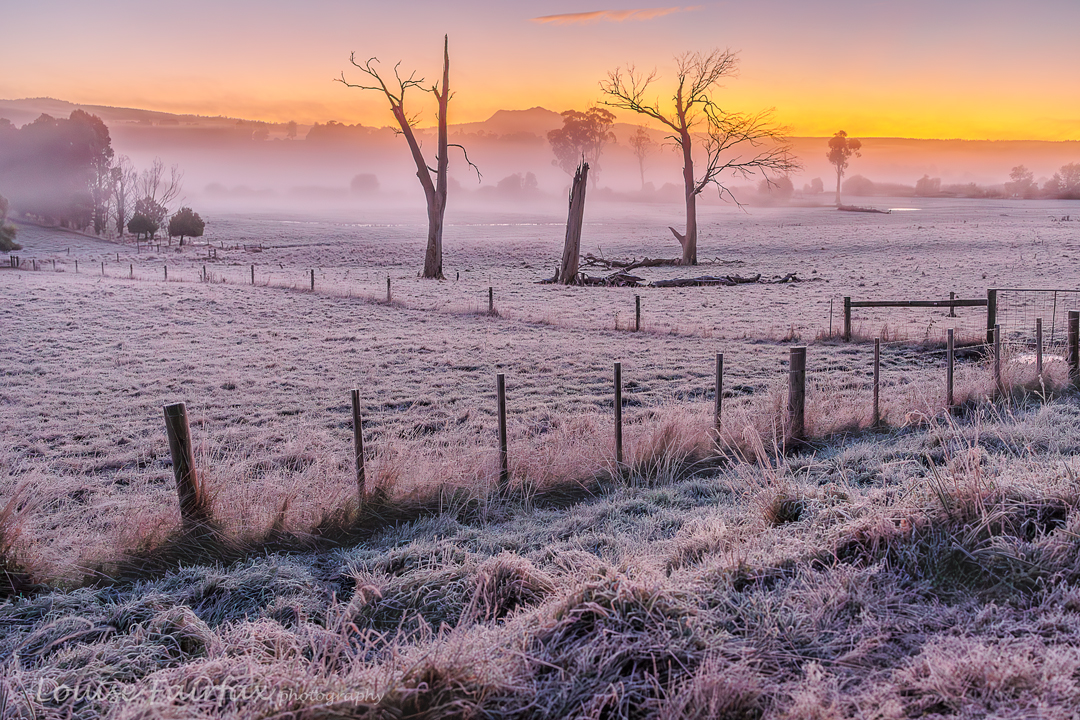 Meanwhile, I was, at the time of the decision, disappointed, as I had been looking forward to the original destination. Through the dark I drove, heading for the Ben Lomond National Park. My spirits picked up considerably as the sun began to rise and I saw the scenes of some of the photos here. I also nearly skittled a deer which ran across directly in front of me, and also nearly had a collision with a black shadow on the road which turned out to be a cow. Needless to say, with temperatures so low, the road was very icy and I was not familiar with its dangerous points, so drove pretty slowly after those two scares.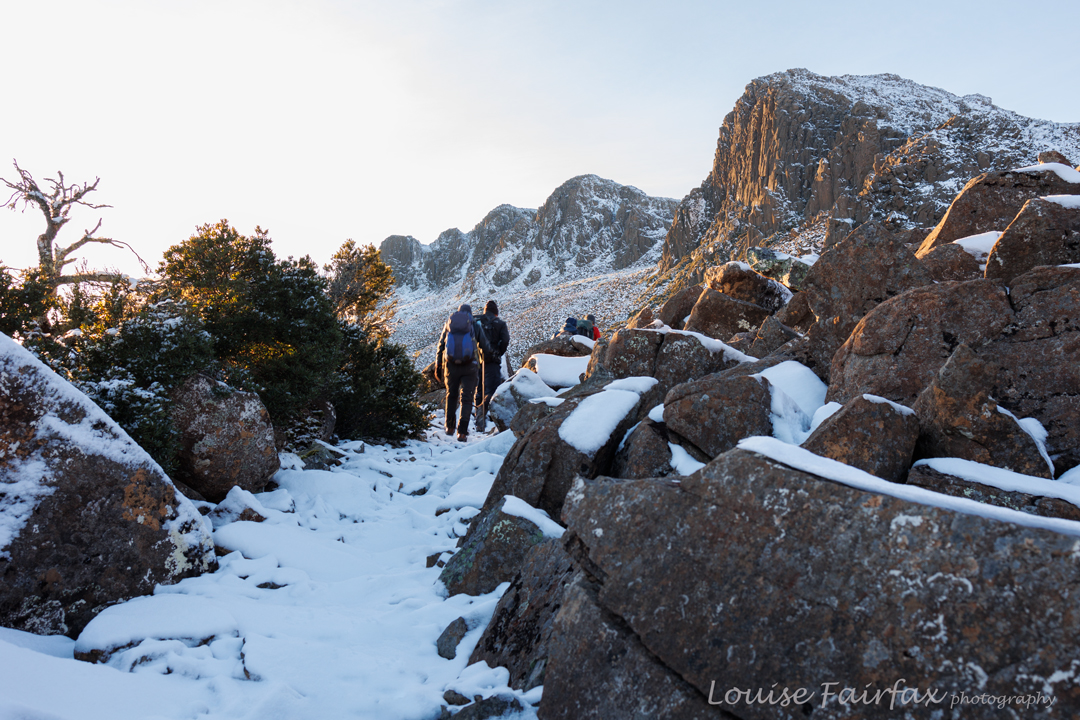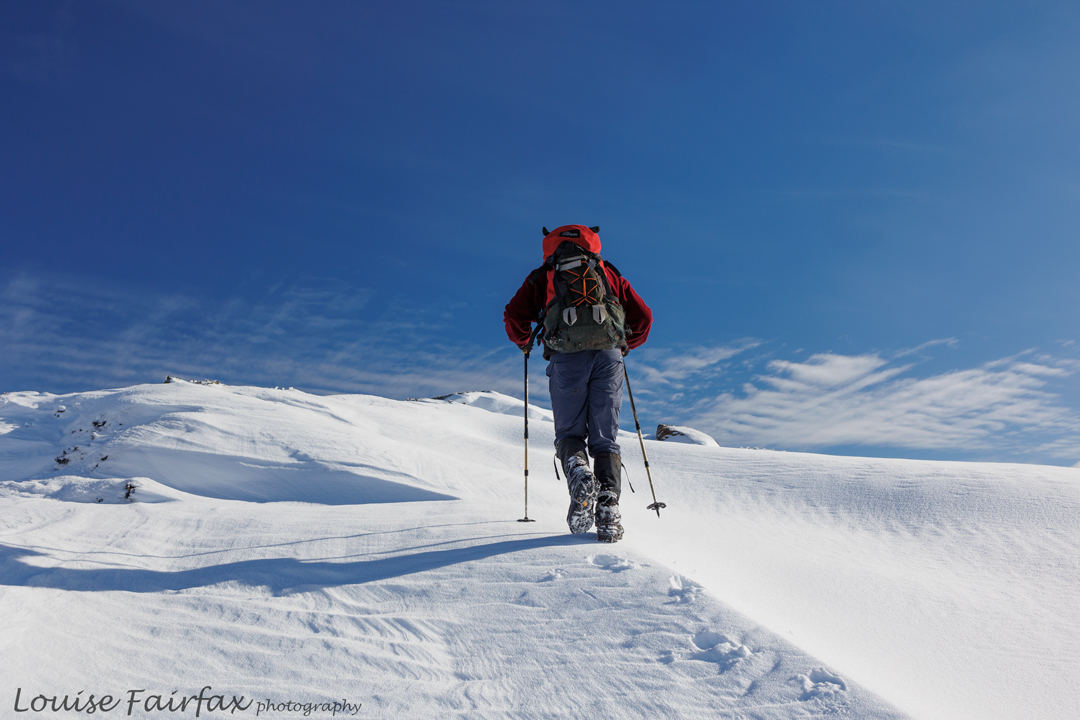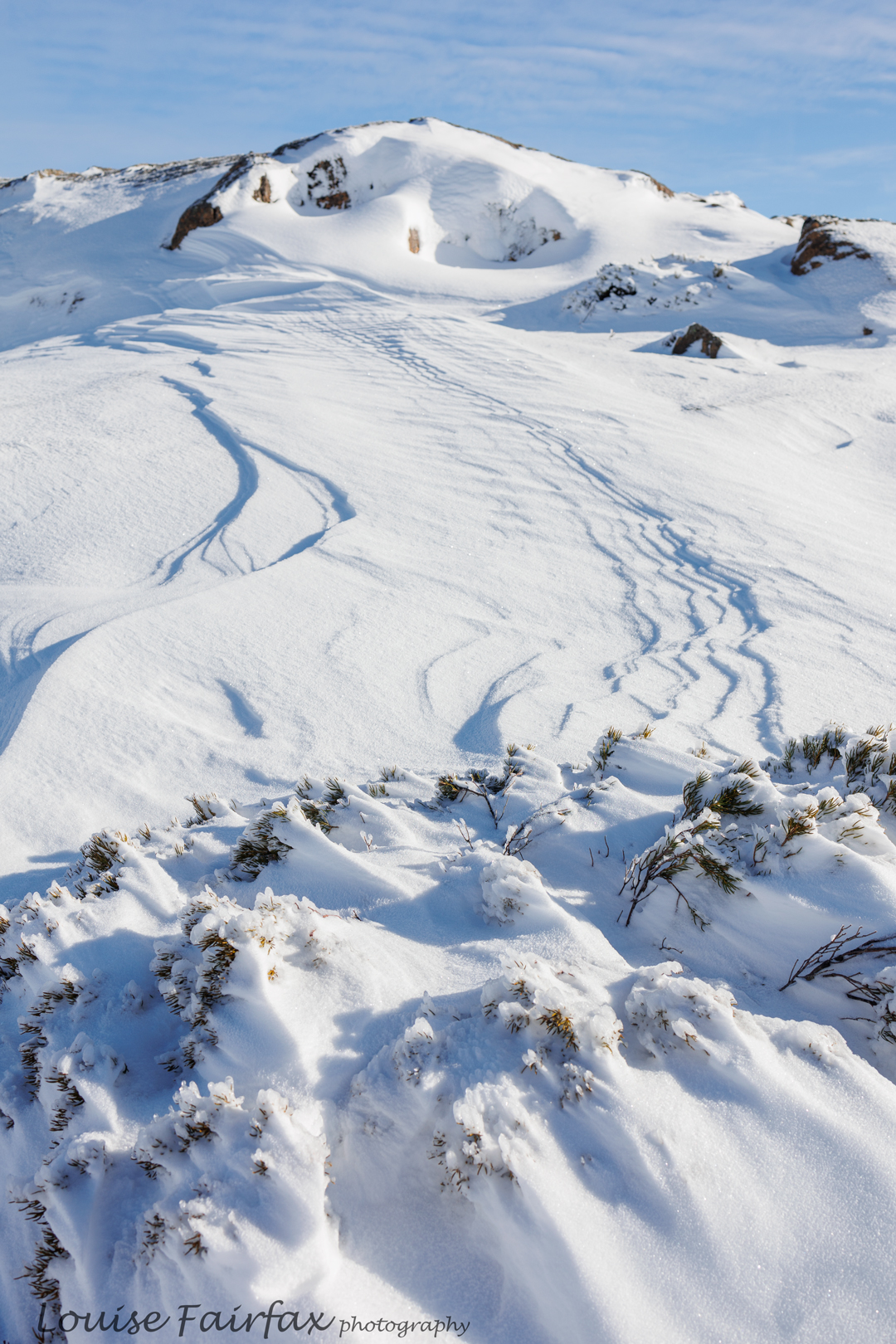 I have always wanted to camp under Ben Lomond to photograph the rocks at sunrise. Even though the sun had already risen, the rocks were still delightfully red on my arrival, so while the others did practical things like putting on boots and more coats and beanies, I dashed out and photographed rock. Hey; who needs to go to Central Australia for red rock? We have it a-plenty right here in Tasmania if we get up early enough (or hang around in rocks until sunset). Dolerite, the predominant rock in most of the state, colours up beautifully at the extreme ends of the day.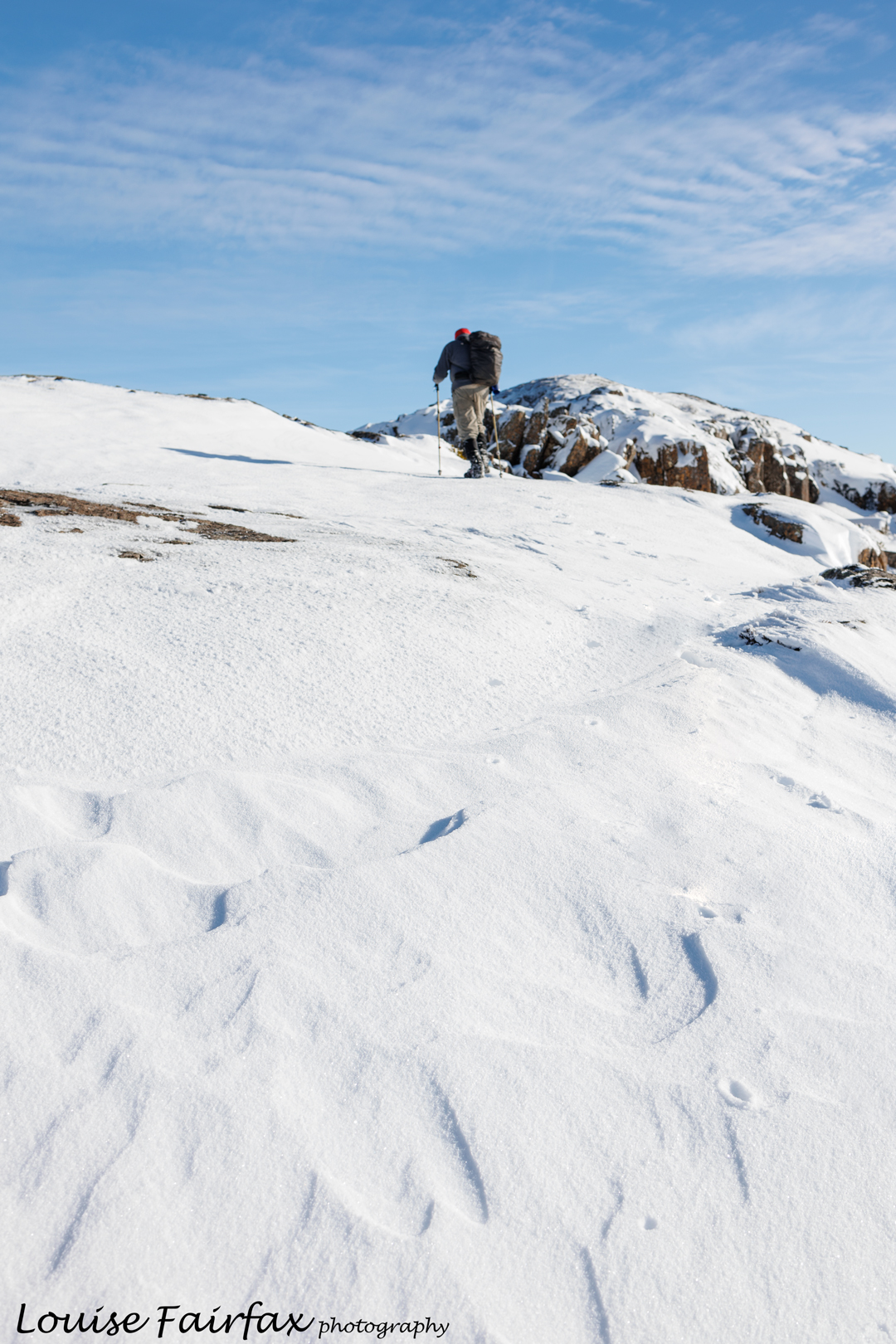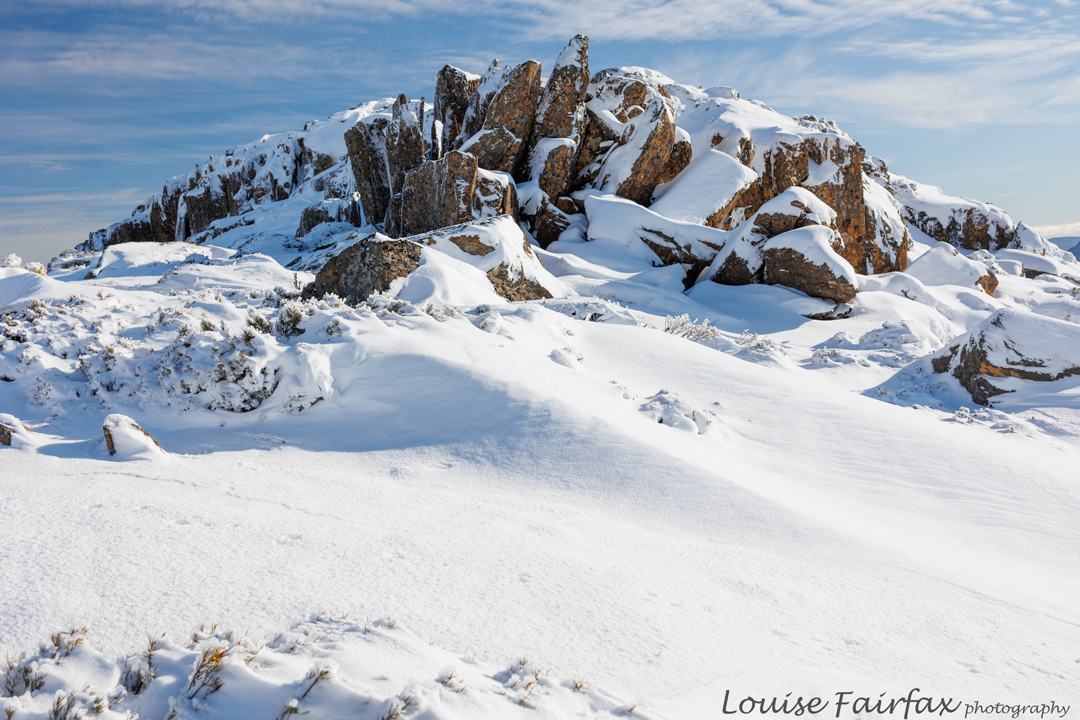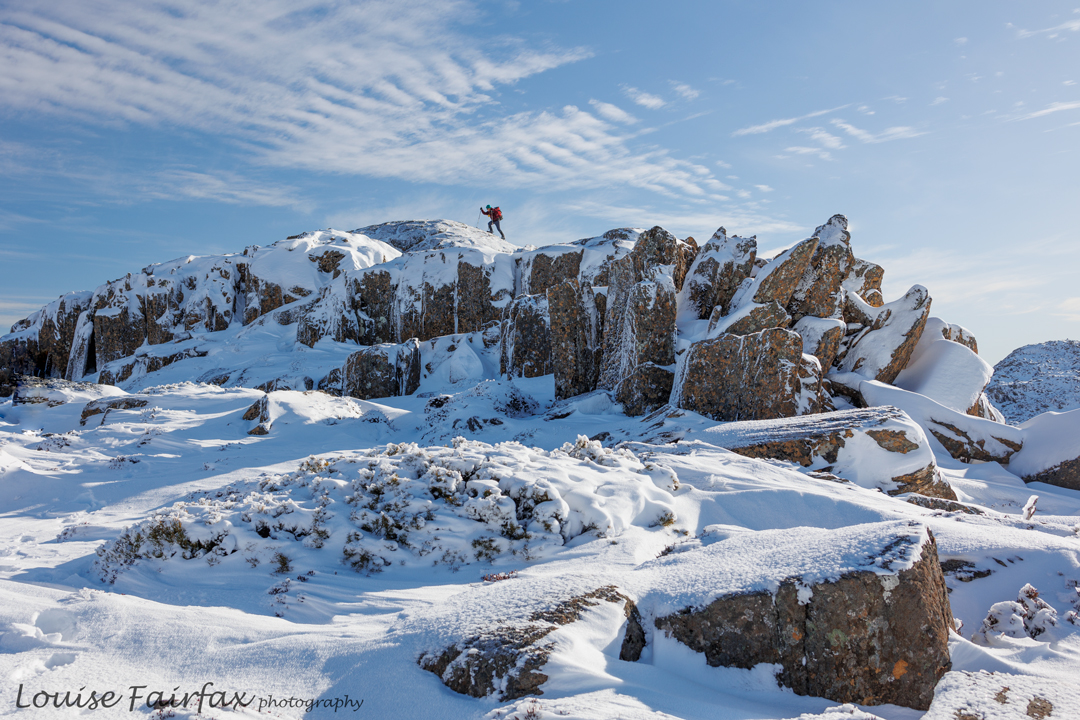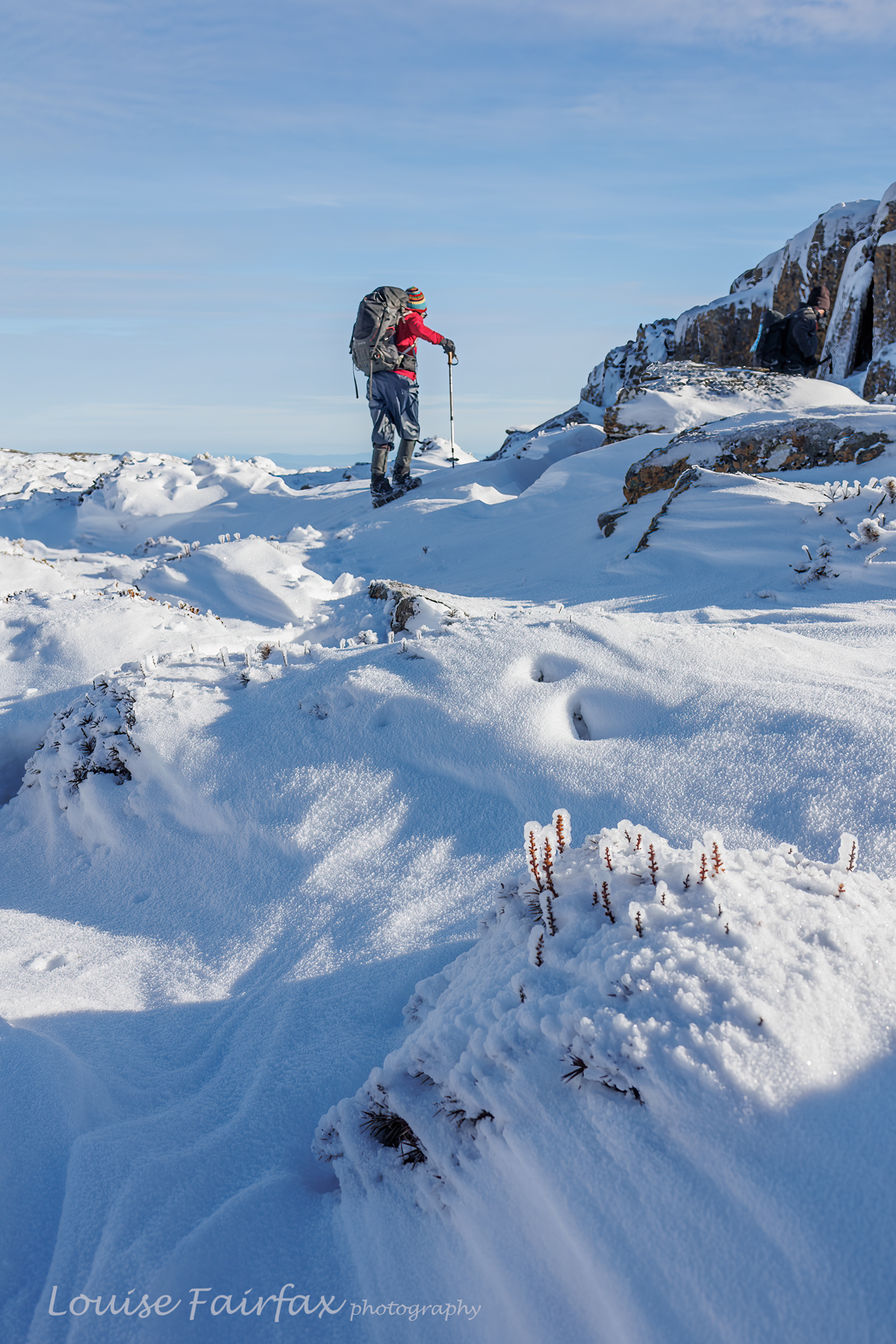 The rest of the day was a visual treat, seeing magnificent scenes of snow on bushes or rocks or windswept mini ridges.  We had morning tea on an unnamed knob, and lunch on Markham Heights, and assorted snacks here and there to spin out the day. My coils came off and another friend lost one of his mini spikes, so three of us got extra exercise retracing our steps, which also added nicely to the exercise value of the day, and the time spent moving in the white wonderland. I didn't enjoy the stationary snack times as much as, well, minus 5 is minus 5, and even with 5 layers of warm clothing on, that is still cold.  When I'm moving, I'm fine. Here is a small collection of scenes from the day. I hope you enjoy them.